NBA: Clippers Taking Proper Approach With Kawhi Leonard's Load Management
It has been a few months since star forward Kawhi Leonard decided to join the LA Clippers for this next chapter of his career. Since then, attention has switched to Leonard's workload in his first campaign with the Clippers after coming off a strictly managed year with the Toronto Raptors. This begs the question of how much LA will go that route with arguably the best player in the league.
Kawhi Leonard's load management
In his lone season with the Raptors, Leonard followed a tight load management routine playing in just 60 regular-season games, which included not participating in back-to-back sets.
Keep in mind, he was coming off an injury-plagued campaign with the San Antonio Spurs, where he played in only nine games before shutting it down due to a nagging quad injury that bothered him in the prior offseason. There was plenty of push back from the Spurs, but the fact of the matter is that Leonard was returning to the court after being out of the mix for nearly a year.
This game plan helped Leonard put together his most productive campaign as he finished seventh in scoring with a career-high 26.6 points per game while shooting 49.6% from the floor. More importantly, he was fresh for the playoffs, where he put the Raptors on his back carrying them to their first NBA title behind an impressive run.
He is now in a promising position to be one of the focal points of a franchise hungry for success for an organization that is striving to win their first NBA championship.
Clippers' approach for Kawhi Leonard
Leonard will be entering his second full season since returning from a nagging quad injury that shortened his 2017-18 campaign. Granted, he did suffer a knee ailment during the playoffs against the Milwaukee Bucks, but he figures to finally have a clean bill of health.
The Clippers made it clear during his introductory press conference that there isn't any set plan in place to manage his workload, which in itself suggests the team will rest him at a much lower rate than last year. Head coach Doc Rivers recently echoed a similar sentiment that Leonard should be able to physically handle a bigger slate of games, according to Tomer Azarly of ClutchPoints.
"That'll be played out by smarter guys than me," said Rivers. "I think you forget that Kawhi hadn't played in two years before last year. That was his first time playing basketball in two years. Obviously, it was a more aggressive load management plan, but [this year] it'll be done as a group."

It is still a process that is nowhere near being set in stone, but it's only natural to anticipate that the 28-year-old will play more, especially after inking a three-year, $103 million deal that made so much sense for both sides.
Kawhi Leonard's expectations for the 2019-20 season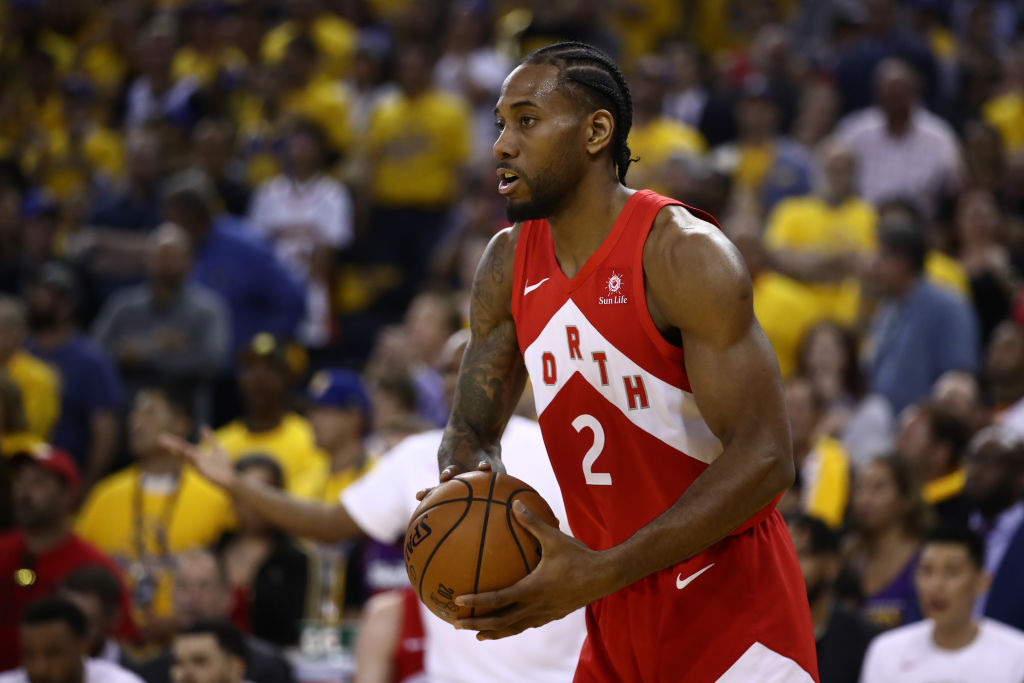 High expectations have been thrust upon the Clippers after the additions of Leonard and Paul George, making them one of the betting favorites to win the NBA title next season.
Leonard will be at the forefront of that charge, especially early in the year with George still on the mending after undergoing surgery on both shoulders over the offseason. Resting will play some sort of factor at times during the season, but it's hard to envision him coming close to sitting out 22 games to manage his health.
Another aspect that should be considered in the equation is that Leonard and George will need time together on the court to build chemistry. Once this is in play, it will give the Clippers a better feel of how to manage their two stars to best put them in position to make a strong run in the playoffs.
In the meantime, the Clippers are going about this entire situation in the appropriate manner in order to get the most out of the new face of the franchise.