NBA Coach Maurice Cheeks Describes the Moment Police Handcuffed Him for a Robbery He Did Not Commit
For decades, pro sports existed alongside issues of race without much overlap. There were specific moments — Kareem Abdul-Jabbar protesting racial injustice by refusing to play in the Olympics, for example — but the entire industry has changed. Athletes from every sport are doing more than ever to use their platforms for good.
No longer staying silent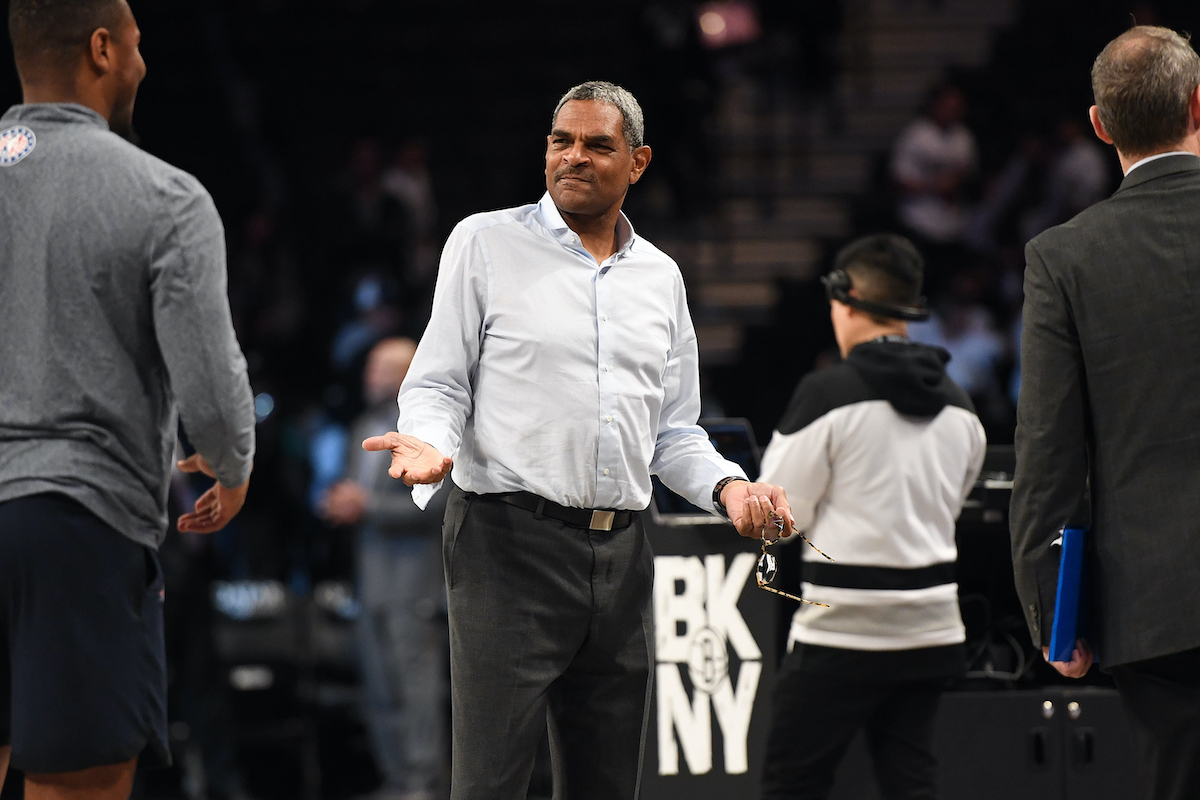 Two major events in the mid-2010s thrust racial issues into the spotlight for sports fans. In 2014, some of the NBA's best, including LeBron James and Derrick Rose, spoke out after Eric Garner's death. Shortly afterward, Colin Kaepernick followed up on a season where he took the 49ers to the Super Bowl by kneeling during the national anthem.
Kaepernick meant it as a protest against racial injustice — an issue many turned a blind eye to on NFL Sunday. But as talk swirls about a potential return to the league for Kaepernick (or even something much greater), plenty of athletes are speaking out about their personal experiences with racial discrimination.
Maurice Cheeks is one of the greatest 76ers players in history. Coincidentally, he even made some of his own headlines during the national anthem. Cheeks is Black. One terrifying encounter in 2008 reminded him that nothing can offset prejudice in the policing system.
Maurice Cheeks tells his story
RELATED: Gary Sheffield Recounts the Night Police 'Beat All of Us Unmercifully'
Cheeks recently wrote about his run-in with police in The Players' Tribune. After an incredibly successful career as a player, Cheeks coached the Portland Trail Blazers and Philadelphia 76ers. Poor performances by both teams led to Philly dropping Cheeks in 2008. Then, he went to Miami to reflect on his future in the league.
Multiple cop cars pulled over Cheeks for allegedly suspected of matching a description. They handcuffed him and shoved him to the curb. At the time, the police saw one of the most popular NBA players of the '80s as a potential criminal.
Cheeks makes a great point in his piece — people see NBA players as superhuman. "But that day on my bike," Cheeks wrote, "I realized the extent to which all black people are in some ways expected to have superhuman control over their emotions — and if they don't, the results can be deadly."
Conversations about race
RELATED: Michael Irvin Dodged Death in a Bizarre Police Officer's Murder-for-Hire Scheme
The death of George Floyd inspired Cheeks to post his story. It also inspired protests around the country for the better part of a month. As sports leagues begin to resume, it's very likely we'll see on-field protests to accompany them. Roger Goodell apologized for the NFL's previous stance on these protests and encouraged them to continue.
Whether 2020 is the year America truly changes, it's clear athletes will no longer "shut up and dribble". The protests around America are a sign that people are fed up with unrestricted police power in a corrupt system.
The situation has happened for hundreds of years. And it only breaches the American consciousness when videos catch egregious abuse. Cheeks even pointed out that a cell phone didn't catch his incident 12 years ago, whereas someone likely would've recorded it these days.
America can no longer turn a blind eye to a system that's let down its people of color. Even athletes like Cheeks who kept their stories to themselves for decades are sharing. The future starts with a more open dialogue.