NBA: Could Dwight Howard Sign With the Mavericks?
The writing has been on the wall for quite some time in regards to Dwight Howard's tenure with the Houston Rockets possibly coming to an end following the conclusion of their playoff run. If this scenario plays out and forward Chandler Parsons had his way, the Dallas Mavericks could be in contention for the former All-Star big man this upcoming offseason.
"Yeah, for sure," Parsons said Tuesday when asked if he wanted to play with Howard again, according to ESPN.com. "I think he can still dominate the game. I think he can still be a great player in this league. And I think he's going to leave Houston. So why not come here?"
Over the last few years, Parsons has developed a strong reputation as a recruiter of sorts, who first played a huge part in helping the Rockets land Howard in July 2013. Last offseason, he was an instrumental piece in the Mavericks' pursuit of DeAndre Jordan by getting a verbal commitment from him before he retracted and elected to re-sign with the Los Angeles Clippers.
Although Parsons could become an unrestricted free agent this upcoming offseason — if he declines his player option worth just over $16 million — it points to the bigger picture that the eight-time All-Star's future is clearly up in the air. Howard just experienced one of the most difficult seasons in his career, which has seen his offensive production take a significant dip. He's averaging 13.7 points, the lowest total since his rookie campaign. 
Despite that, Howard remains one of the league's premier big men, averaging a double-double with 13.7 points and 11.8 rebounds along with 1.6 blocks per game this season. He was second in the league in field goal percentage (62), fourth in rebounds, 15th in blocks, and tied for 1oth with 38 double-doubles. He was also one of four players to average at least 13.5 points and 11.5 rebounds, joining the likes of DeMarcus Cousins, Andre Drummond, and Hassan Whiteside.
The 30-year-old is still producing at a high level, but it's clear that he's moving swiftly past his prime over the last two seasons. He missed 41 games last year due to a knee issue that forced him to sit out. Howard's health was a topic of discussion this past preseason, too, as he played in just one game as his back tightened up.
This has been an infrequent problem since April 2012 when he underwent season-ending surgery to repair a herniated disk. It's also worth noting that he only gave himself six months to recover before returning to the court, and he didn't look like himself physically until midway through his lone season with the Los Angeles Lakers.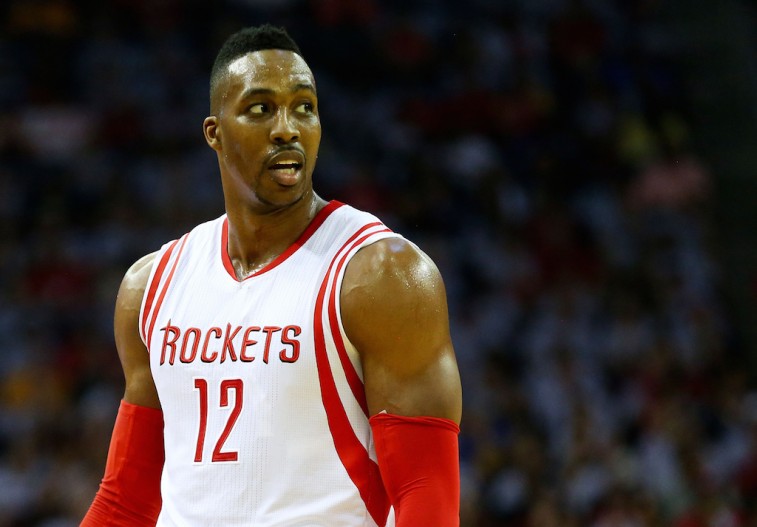 Yes, Howard has moved past many of those injury concerns throughout this season, but his effectiveness on the offensive end of the floor is progressively limited despite shooting a career field-goal percentage. It's fair to assess that he's already reached his ceiling of potential offensively with most of his production coming via the pick-and-roll while being a force on the glass with putbacks and dunks.
Aside from that, his offensive repertoire isn't complex, featuring just a couple of post moves and a running hook. He may not have the same talent he once did, but he will likely head into the free agency period looking for a max contract — something the Mavericks could offer with an expected $33 million under the projected salary cap ($92 million) and $52 million ($111 million) beneath the luxury tax.
This is assuming that Parsons, Dirk Nowitzki ($8.7 million), and Deron Williams ($5.6) all pick up their player options for next season. They also have just one restricted free agent in Dwight Powell, who could sign a $1.2 million qualifying offer this upcoming offseason.
In that same breath, Dallas reportedly has no interest in signing Howard to a max contract that would have a base salary around $30 million a year. It's reported that the team would want to sign him to a significantly lower amount. What this indicates is that the franchise could put themselves in the running to sign Howard if they want.
Remember, in 2013, Dallas was one of the few teams strongly pursuing his services in the offseason. Adding Howard would provide them with much-needed help at center, and could potentially be a seamless transition for him to play alongside Nowitzki as the team's second or third offensive weapon.
The former two-time Defensive Player of the Year would also step in as the anchor of the defense in a similar fashion to what Tyson Chandler did during his two stints with the Mavericks.
All in all, it's a move that wouldn't thrust them into title contention but would put them squarely in the conversation as a legitimate playoff contender in the daunting Western Conference. With the free agency period a few months away, expect the Mavericks to be a possible landing spot for Howard.
Statistics courtesy of Basketball-Reference.com and ESPN.com.