NBA: Could Jimmy Butler's Days With Bulls Be Numbered?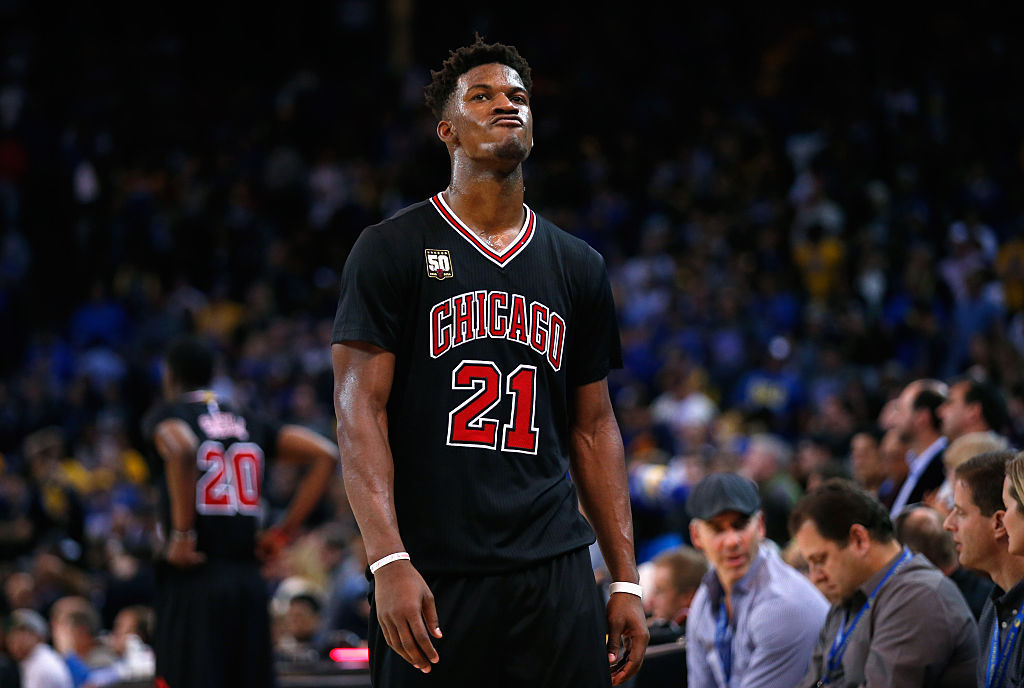 Over the last two seasons, Chicago Bulls guard Jimmy Butler has experienced significant growth in his individual game, which has led to a large rise in his offensive production. He averaged 20-plus points in each campaign this past season, helping him earn a pair of All-Star selections and an NBA Most Improved Player award.
More importantly, during this time, Butler became one of the primary players on the team, with his role heightened by the five-year, $95 million contract he signed last July. He responded with another strong campaign, averaging a career-high 20.9 points despite a noticeable drop in his three-point shooting (hitting just 31.2% of his attempts) and missing 17 games due to a nagging knee injury.
That said, Butler had the best offensive season of his young career, notching 20 or more points 36 times, including three games with 40 or more points. This was highlighted by a career-high 53 points against the Philadelphia 76ers. Butler also broke Michael Jordan's team record for points in a half by scoring 40 of his 42 points in the second half of the Bulls' 115-113 win over the Toronto Raptors on January 3. 
However, it was a tumultuous season for Chicago, as they missed the playoffs for the first time in eight seasons, severely underperforming under Fred Hoiberg in his first year as head coach,  Their struggles on the court were only heightened by dysfunction in the locker room, which involved a few of the players butting heads with Hoiberg. Both Joakim Noah and Butler aired public criticism toward their head coach.
In that same regard, there has also been increasing tension among the players, centering around Butler and his lack of leadership, which comes with the territory of being a star player in the league. In many ways, he's rubbed many teammates the wrong way with the notion that his new, lucrative contract automatically makes him a leader on the team rather than having to earn that respect.
This may have stemmed from Butler and Derrick Rose's rocky relationship last season, which affected the rest of the locker room. This season, the team played without any true unity on the floor and their best player was at the center of the problem. So it wasn't surprising to hear that the Bulls at least entertained possible trade scenarios involving the 26-year-old prior to the trade deadline in February.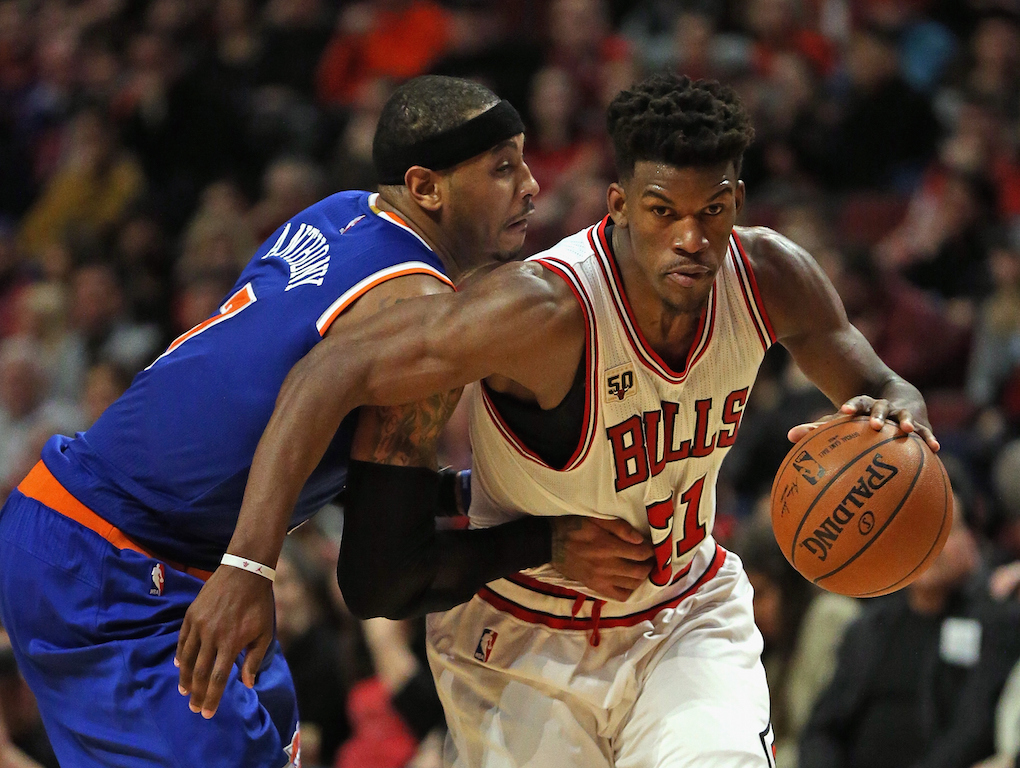 Things have settled down since the trade deadline, but two of the Bulls' front office employees aren't necessarily reassuring about Butler's position. Last week, Vice President of Basketball Operations John Paxson and General Manager Gar Forman stated that there are no untouchable players on the team. They didn't rule out the possibility of blowing up the roster. According to CSNChicago.com, Forman said:
I would say, I think John made it pretty clear we've got to take a look at everything. We've got to explore all options and I don't think there's anything that's off the table when you have a disappointing year like this. With that said, obviously Jimmy has had a fantastic year. From where he was to where he's gotten to, he's become a very, very valuable player for us.
It's quite clear that Butler has dramatically changed in terms of his personal standing with the organization, which now views him as being more of a trade asset than a cornerstone player — a complete turnaround from last offseason when they wasted little time in locking him up to a long-term deal. Butler's contribution to the Bulls on both ends of the court had become more vital with Rose playing like a shadow of the player he once was due to a series of serious leg injuries.
Now Chicago is in between a rock and a hard place with this developing situation involving Butler. The team hoped he could become the next face of the franchise, but with all of the issues that have transpired over the last several months, it has become difficult to envision the franchise continuing to go in that direction. It isn't that the organization backs Hoiberg; it's because of the problems that arose with Butler's deteriorating relationship with his teammates.
These issues can create a toxic environment and be detrimental to the team's health, causing them to experience little success comparatively. We don't suggest that these issues with Butler can't be alleviated, but if they persist among his teammates it won't be surprising to see the front office make a strong push to move him.
Statistics courtesy of Basketball-Reference.com and ESPN.com.