NBA: Did James Harden Run Chris Paul Out of Houston?
It's no secret at this point that there is no love lost between James Harden and Chris Paul. While Harden and the Houston Rockets have denied this fact, Paul told Marc J. Spears of The Undefeated recently that he and Harden haven't spoken since Paul was traded to Oklahoma City. This doesn't exactly sound like a healthy relationship in which there was no bad blood.
Spears was on Zach Lowe's podcast, the Lowe Post, on December 5 to talk about this story and other news and rumors around the NBA. The rumor that he shared in regards to Chris Paul and James Harden could shine a whole new light on this hostile relationship if true.
James Harden may have asked for Chris Paul to be traded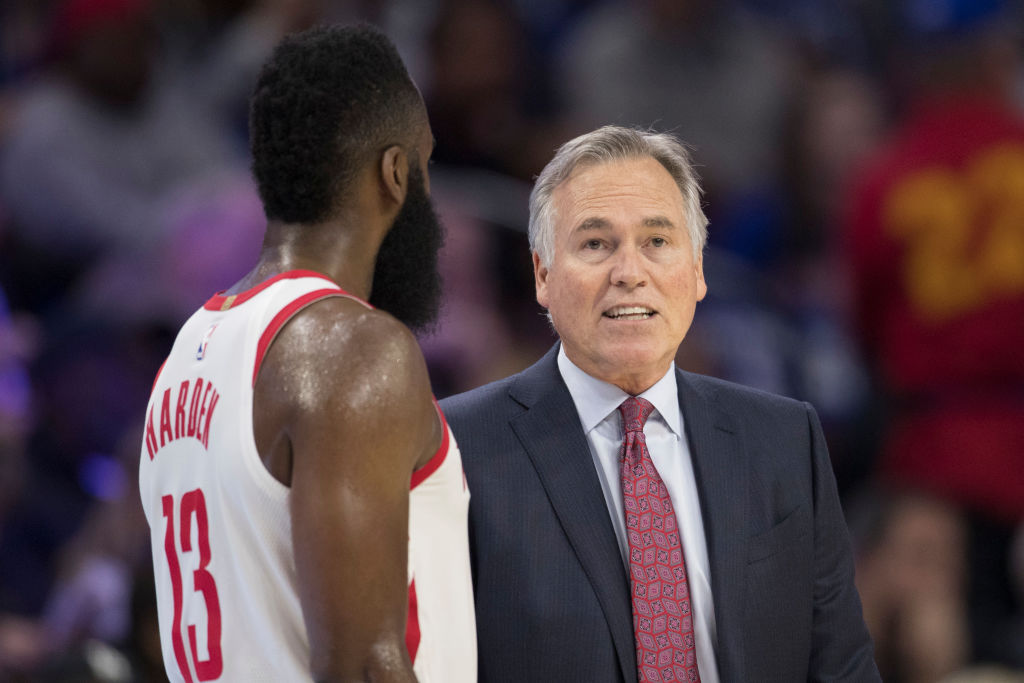 On the podcast, Marc J. Spears and Zach Lowe talked a bit back and forth on how there was some barking between James Harden and Chris Paul both on the court and on the bench in Houston's Game 6 loss to the Golden State Warriors last postseason. Spears then dropped this bombshell.
"The one thing that I heard, which I will say this, because I have to preface it, that I have to see to believe, but from one rumor," Spears said to Lowe. "I've got to put exclamation point before I say it, right? I don't know this is fact. But I was told that James ran up to Coach D'Antoni and put his hand over his mic – because D'Antoni was mic'd – and told him, 'We've got to get Chris out of here.'"
Lowe attempted to clarify, "out of the game?" Spears responded, "no."
"Out of here here?" Lowe asked. "Out of here here," Spears responded.
Harden's postgame comments fit with this rumor
So according to a rumor that Spears has heard, James Harden expressed his wishes to have Chris Paul sent off of the team right on the court. Interestingly enough, his postgame quote and the actions that followed in the summer match up well with this rumor.
"I know what we need to do," Harden said confidently to the press after the Game 6 loss. "I know exactly what we need to do. We'll figure it out this summer."
Was this a cryptic clue that Harden knew that the team needed to get rid of Chris Paul to take the next step? It's impossible to know, as he could have been referring to anything from hard work during the offseason to a new game plan moving forward. But for people who believe that James Harden felt that Chris Paul was holding the team back, the idea that the thing Harden knew they needed to do was to get rid of Chris Paul fits.
We may never know the real answer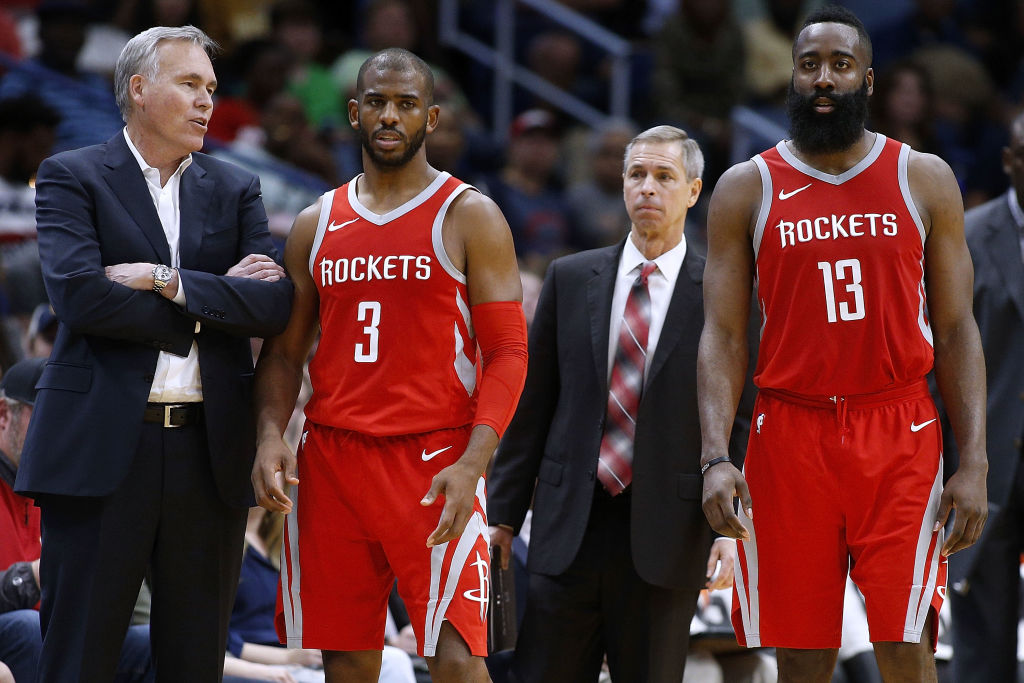 With Harden and the Rockets towing the company line that everything is fine between them and Chris Paul, it seems unlikely that we will ever get an honest answer as to whether or not James Harden demanded that Paul be traded, on the court or behind closed doors.
But given the frosty relationship between the two former teammates, it's at least safe to say that they are probably happier without each other. Harden certainly is; he has one of his best friends at the point guard position now in Russell Westbrook, and the Rockets are off to a 15-7 start in 2019-20.