NBA: Do the Clippers Still Have a Chance at the Title?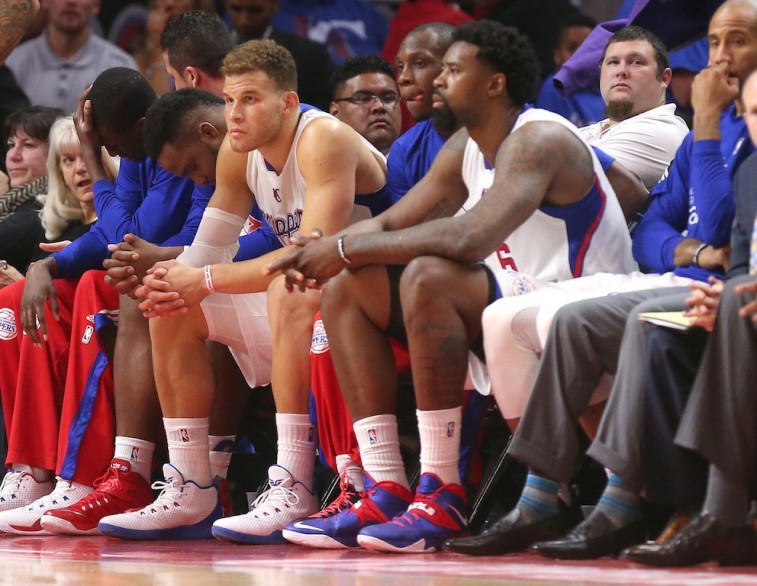 When Doc Rivers arrived three seasons ago, fans expected the Los Angeles Clippers to become one of the league's premier teams — and title contenders. Rivers was believed to bring the much-needed element of championship experience to the team, having led the Boston Celtics to two NBA Finals appearances, an NBA title, and five consecutive playoff appearances in each of his last five seasons with the team. In his first two years with LA, the team finished either first or second in the Pacific Division, setting a franchise-best 57 regular seasons wins in the 2013-14 season.
However, this also equated to two consecutive, disappointing second-round exits in the playoffs. It hasn't been a complete loss as Blake Griffin took his game to new heights, and DeAndre Jordan developed into one of the league's best defensive players. Although their core was nearly broken up this past offseason with Jordan almost signing with the Dallas Mavericks, it was believed that the team revamped its roster with the additions of Paul Pierce, Josh Smith, and Lance Stephenson, putting themselves squarely in the picture as one of the favorites to win an NBA title.
Fast forward through the first 13 games of this season. The Clippers stumbled out of the gate holding a 6-7 record, having lost five of their last six games. These losses boiled over to a reported profanity-laced argument in the locker room between Smith and an unspecified assistant coach following Sunday's loss to the Toronto Raptors. Things are quickly falling apart for Los Angeles, and Rivers acknowledged that he must fix this problem before it worsens. 
"Right now, we lose our will early and we have to fight back," he said, according to LA Daily News. "… We have to fix this. I have to fix this." More than anything this could signal much greater problems for the Clippers; that their core group of players may not have what it takes to be legitimate championship contenders — good enough to be a top playoff team in the Western Conference, but not compete for a title.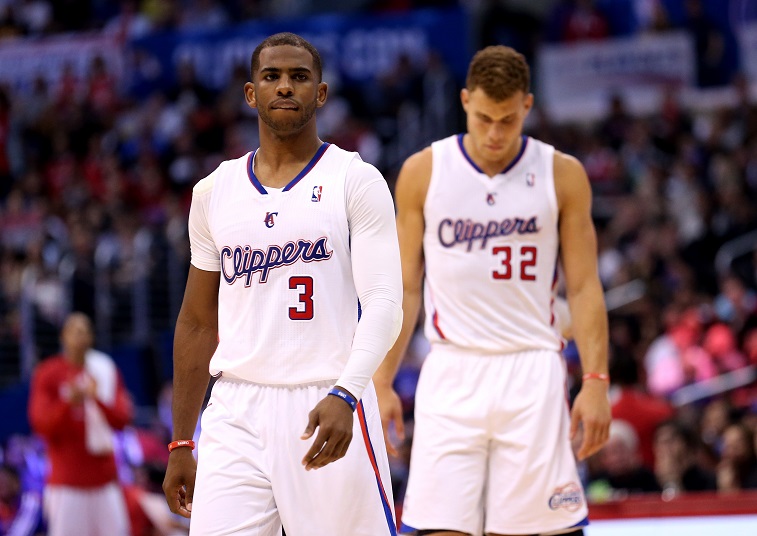 Yes, they do possess two of the best players in the league in Griffin and Chris Paul, as well as one of the top centers in the league, but they don't seem to have the "it" factor. People thought the Clippers broke through in last year's playoffs. They beat the defending champion San Antonio Spurs in a brutal seven-game series in the first round and held a commanding 3-1 series lead over Houston Rockets in the second round.
However, their monumental collapse in Game 6 at Staples Center against the Rockets was the embodiment of their deeper issues. The Clippers don't have the mental makeup that separates the great teams from the good ones. Last Thursday, this flaw was on full display once again as they allowed the Golden State Warriors to erase a 23-point deficit and claim a 124-117 win on the road. The team just doesn't seem to have the mental fortitude that's needed to become a champion.
That said, Los Angeles should bounce back from their early-season woes and make the playoffs for a fourth consecutive year. If this results in another early bow out, then there will be some legitimate concerns about the team's structure. It could be time for them to consider some major roster shakeups that would involve moving one of their big three. The Clippers have established themselves as a playoff team, but another season ending in more postseason disappointment could result in some big changes.
If Los Angeles does finally get to the Western Conference Finals and beyond, this could all become meaningless chatter. In the meantime, their early-season woes give more than one reason to doubt their tentative status as a title contender.
Want more great content like this? Sign up here to receive the best of Cheat Sheet delivered daily. No spam; just tailored content straight to your inbox.