NBA: Does Blake Griffin's Injury Actually Help the Clippers?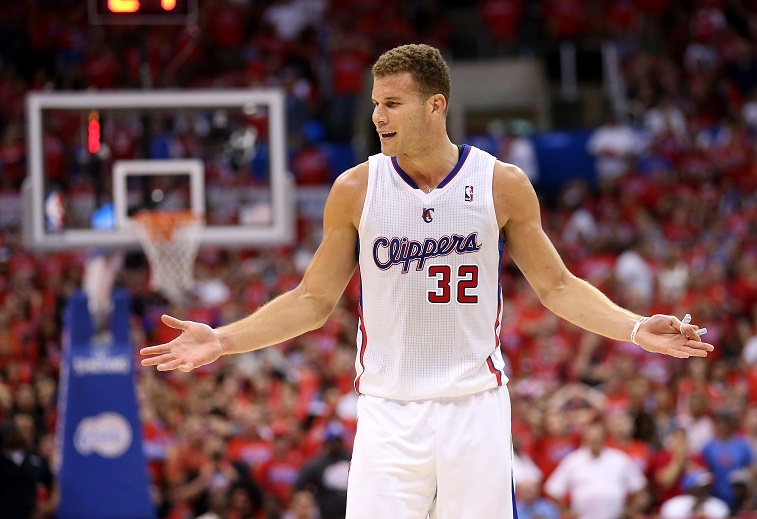 The Los Angeles Clippers suffered a significant loss last week with star forward Blake Griffin set to miss at least the next two weeks due to a partially torn quad tendon. This immediately begs the question, "Who will fill the void in his absence?" The immediate answer would be offseason addition Josh Smith, who was a huge factor for the Houston Rockets in the playoffs last season, helping them climb out of a 3-1 deficit in the Western Conference Semi-Finals against the Clippers.
However, Smith appears to be in the doghouse, falling out Doc Rivers' rotation altogether in four out of the last five games and played just five minutes in the game he did play. Instead, Luc Richard Mbah Moute took up starting duties for Griffin, playing in at least 26-plus minutes in three out of the last four games.
Griffin has been a major offensive factor for the team, scoring 107.8 points per 100 possessions. According to USA Today, he also leads all players 6-foot-7 or taller in passes per game (62.9). Among players of that size, the 26-year-old is fourth in assists per game (5), behind Draymond Green, LeBron James, and Nicolas Batum. Griffin's assists create 12.1 points per game, which trails just Green and James among forwards.
The team has withstood the loss of their star forward so far, collecting four straight wins while scoring over 100 points in three contests. The Clippers should get most of their production from a familiar source, DeAndre Jordan, who excelled in Griffin's absence last season, scoring about 4 more points and hauling over 4 additional rebounds in 15 games. This included posting 11 double-doubles, grabbing at least 14 rebounds, and topping 20 boards on five occasions. This has continued to be the trend in the first four games without Griffin, as Jordan posted four consecutive double-doubles and grabbed at least 13 rebounds in each contest.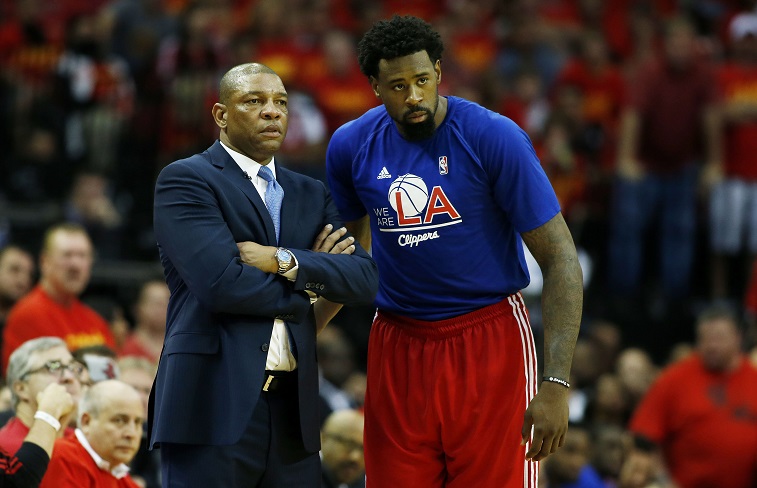 Jordan's improved play over that stretch last season helped catapult the Clippers into the conversation as a legitimate title contender after Griffin returned from the staph infection in his right elbow. Los Angeles looked prime to make the NBA Finals for the first time in franchise history prior to their collapse against the Rockets in the playoffs. Jordan had renewed confidence in his ability — despite his struggles on the free throw line — and was a huge factor on the boards. 
If the 27-year-old can recapture his All-Star form from last season, the Clippers could once again be considered a title contender with a team that has a much deeper roster with offseason additions of Smith, Paul Pierce, and Lance Stephenson. In many ways, the loss of Griffin could be the spark that the Clippers need to turn their inconsistent first third of the season around. They seem to have answered the bell through the first four games, playing like a more inspired and motivated team on both ends of the floor. 
This may be a blessing in disguise for Los Angeles as it could bring the team together and add much-needed intensity to the roster. Prior to this season, the Clippers were already considered to be an early title contender because of their offseason moves (keeping their core together by somehow convincing Jordan to stay with the team instead of bolting to the Dallas Mavericks). Ultimately, what the team must do is pick up the slack with their best player out. If they can continue to play well in Griffin's absence, it could benefit them greatly later in the season and into the playoffs.
Statistics courtesy of ESPN.com and NBA.com.
Want more great content like this? Sign up here to receive the best of Cheat Sheet delivered daily. No spam; just tailored content straight to your inbox.