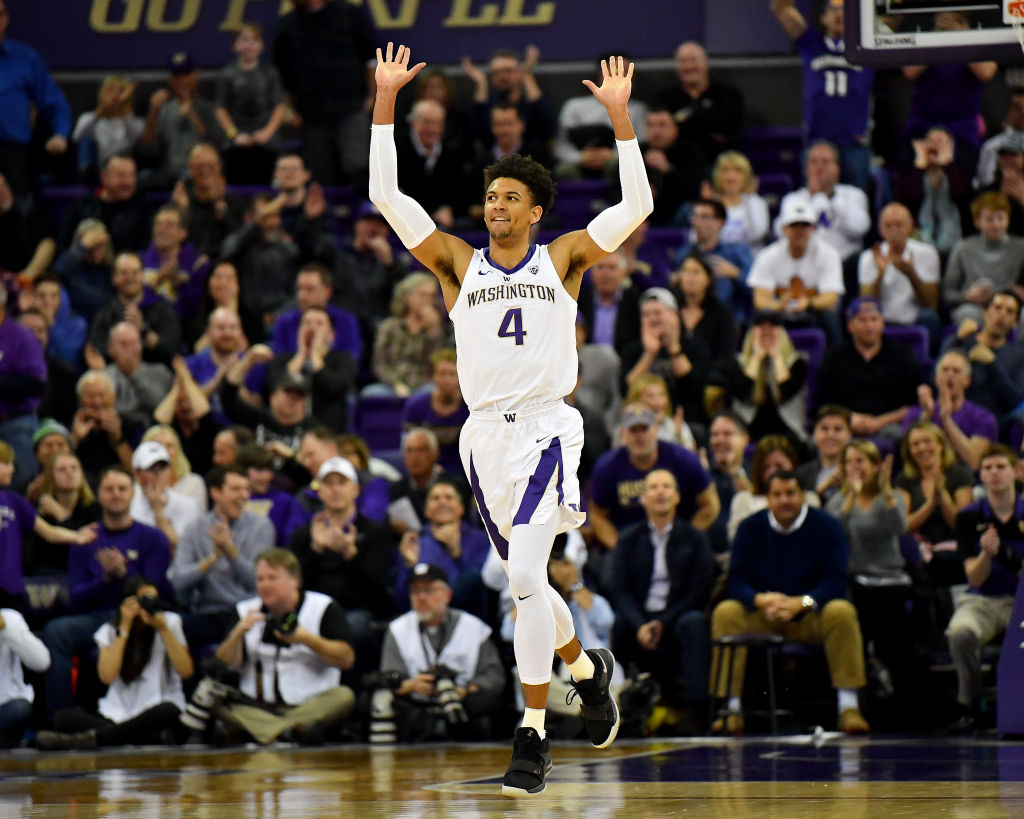 NBA Draft: 5 Players who Could be Steals in the Second Round
Lottery picks aren't the only way teams add talent in the NBA draft. These five players could be impact players in the second round.
The 2019 NBA Draft isn't considered one of the most intriguing we have seen. Zion Williamson leads the pack, and there is a lot of depth in the class, but everyone is either looking back at the 2018 draft or ahead to 2021 with the immense amount of talent in that group.

That doesn't mean there isn't talent in this class, and we will go over some of the best prospects who might become second-round steals. Maybe we will have a sneak peek at the next Draymond Green?

Carsen Edwards, PG, Purdue: 24.3 ppg, 2.9 apg
Edwards quietly developed his game over his three years with the Boilermakers. He is a determined scorer who can get to the basket while also showing some range. He shot nearly 36% from behind the arc last season, and he also shot 83% from the charity stripe.

He's been a starter and leader of this team since midway through his freshman year, and he saw his points per game skyrocket from 10 to 18 to over 24.
It was a smart call for him to come out in this draft class, and he could become a player similar to Isaiah Thomas of the Denver Nuggets. At 6-foot-1 and 200 pounds don't expect him to get muscled much on the floor.

Tacko Fall, C, Central Florida: 11.1ppg, 7.6 rpg, 2.8 bpg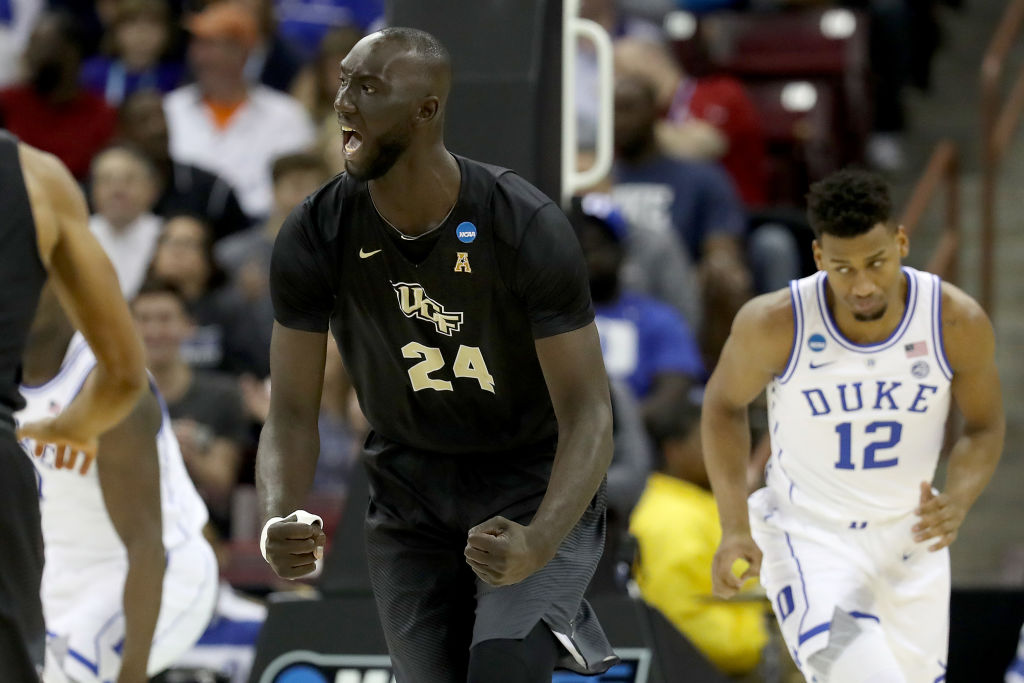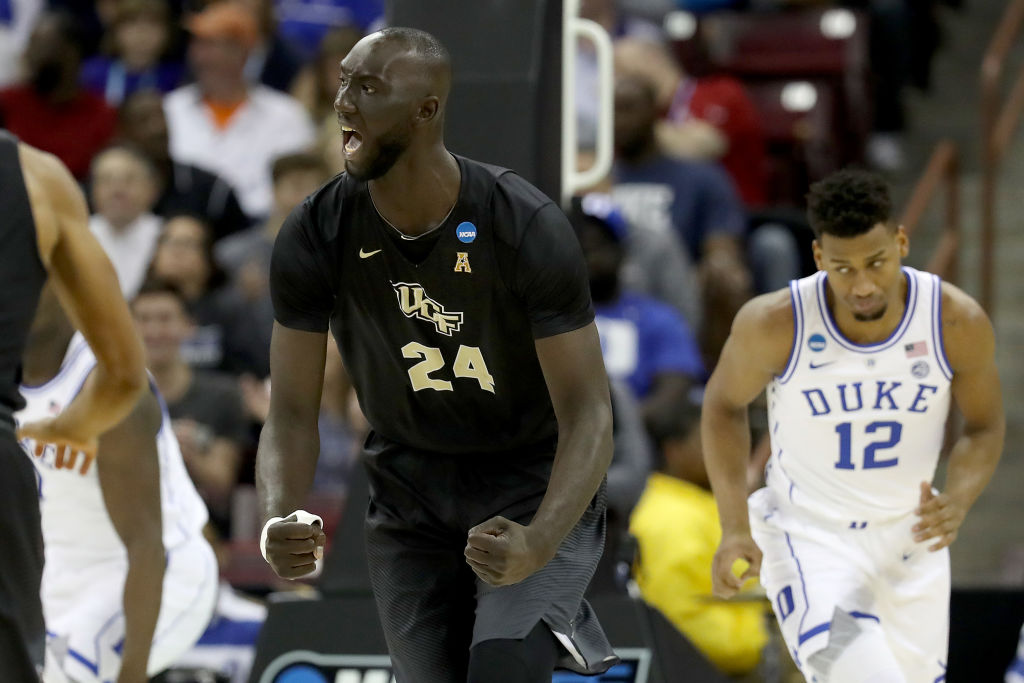 Tacko Fall has the size to be a competent big man in the NBA, standing at 7-6 and weighing 310 pounds. He can alter shots simply due to his supreme length, and he had a great game against Duke in the 2019 NCAA tournament. The main issue with Fall is his lack of athleticism, as he averaged only 7.6 rebounds per game this season.

A player that towers over everyone on the court should consistently rack up 10-15 rebounds per game at the college level, but Fall didn't. It could be a mix of athleticism and lack of effort that doesn't allow Fall to dominate as much as he could. Still, some team will take him, and he will be a project pick that needs a few years to develop.

Kris Wilkes, SF, UCLA: 17.4 ppg, 4.8 rpg
As the go-to scorer for the Bruins' last season, Wilkes lit up his Pac-12 opponents. He averaged more than 17 points per game while shooting nearly 34% from 3-point range. He is a gifted player who can do a lot of damage from the mid-range. What team needs a younger core that they can develop? Especially at the wing position? The Golden State Warriors.
Selecting Wilkes would be an excellent pick for the franchise in the NBA draft. They normally have a large rotation of players due to injuries and ineffectiveness from veterans, and they have a track record of late first and second-round success with Draymond Green and Kevon Looney. If Wilkes heads to the Warriors, you can expect him to play between four and five minutes per game right away.

Luka Samanic, PF, Lithuania: 6.0 ppg, 3.4 rpg
One of the best international prospects in the 2019 NBA draft, the 19-year old Samanic can take over the game in spurts, and had a great showing at the draft combine. He is a fringe first rounder, and it wouldn't be a major surprise if a team like San Antonio drafted him and stashed him overseas for a year or two.

He has a game similar to Dario Saric, and he can hustle for rebounds or take a deep three and nail it with little trouble. If he falls to the second round, then look for the Grizzlies or Cavs to swoop in to try to pick him up. Could he be an impact rookie? It depends on the system, but he definitely has talent.

Matisse Thybulle, SF, Washington: 9.1 ppg, 3.5 spg
We are going to stake the claim that Thybulle is the best defender in this draft class. He can shut down opponents quickly and should remind fans of Oklahoma City Thunder wing defender Andre Roberson. He was named to the Pac-12 All-Defensive team twice and is the reigning two-time Pac-12 Defensive Player of the Year.

Any team with a need for a perimeter defender will look closely at Thybulle, but we think the Nets will pick him at the start of the second round.