NBA Draft: 5 Players With Bust Written all Over Them
It seems like it was just yesterday that Kawhi Leonard and the Toronto Raptors won the NBA title. In the big scheme of things, it was, but there's no time to rest for front office personnel. A week after the season wrapped up teams start prepping for the future with the NBA draft. Former Duke phenom Zion Williamson is the consensus No. 1 pick, and he'll most likely start his career with the New Orleans Pelicans. Williamson is the closest thing to a can't-miss prospect as you can get, but some players don't have the same reputation. We might be totally wrong, but these five players could turn out to be complete draft busts when all is said and done.

1. Bol Bol, Oregon
Bol Bol is the son of former NBA center Manute Bol, who had a 10-year career. The son showed some range during his one season at Oregon, and he averaged 21 points, 9.5 rebounds, and 2.6 blocks per game in college. He has the basketball bloodlines, but he has bust written all over him.

Bol Bol stands 7-foot-2, but he barely breaks 200 pounds on the scale. Plus, he has durability concerns. His one season at Oregon lasted nine games due to a foot injury, and those tend to linger for big men. Just ask former No. 1 pick Greg Oden or Bill Walton, who dealt with injuries his entire career.
3. KZ Okpala, Stanford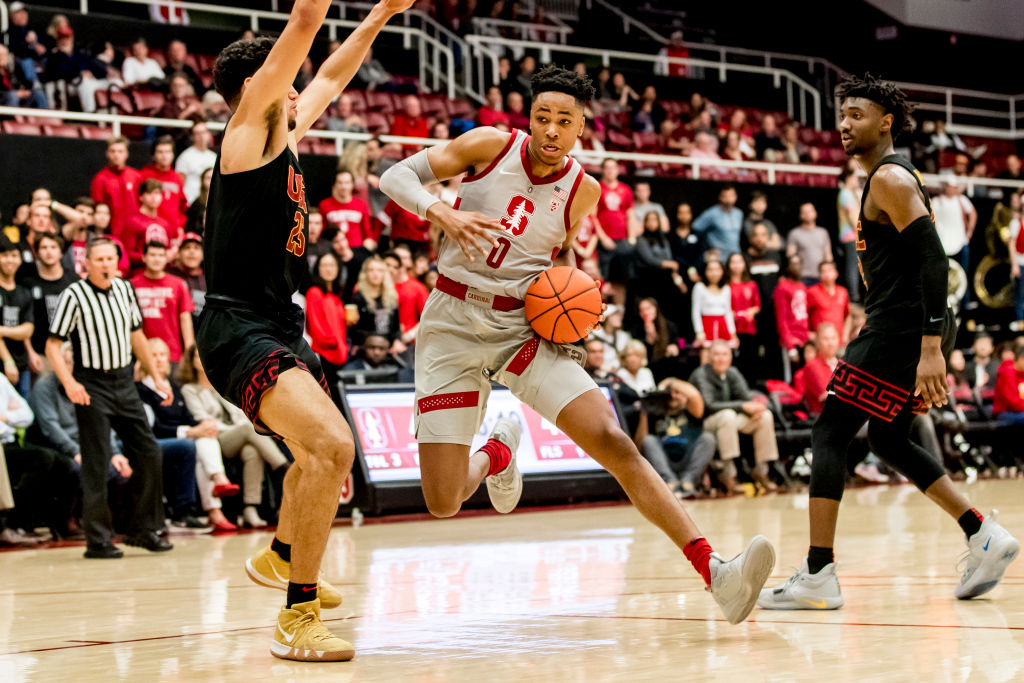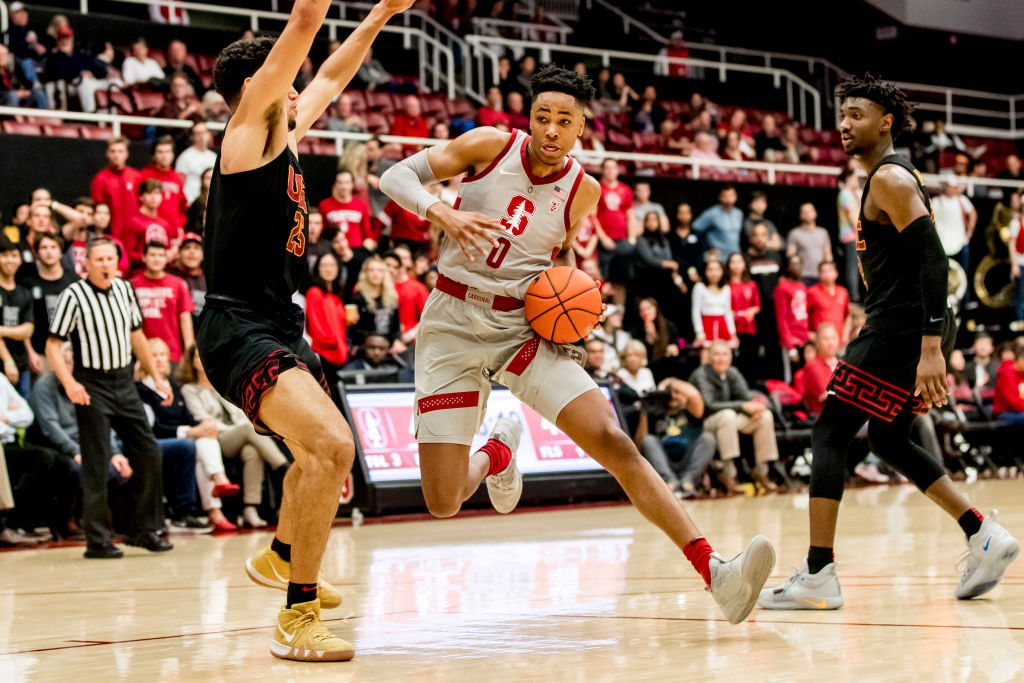 First, the good news. Okpala improved in nearly aspect of his game as a sophomore, which is reflected in better numbers across the board. He has the size of a forward, but he shoots like a guard with a respectable 36.8% 3-point percentage last season.

Now, the bad news. Despite his athleticism, Okpala's skills are raw. He doesn't create his own shot. And Okpala gets careless with the ball, and he tallied 83 turnovers to just 43 assists in his second season at Stanford. He's a project player who could develop into a solid role player at best, but at worst, he's an NBA draft bust waiting to happen.

3. Cam Reddish, Duke
Duke doesn't have the best track record of producing high-profile pro players, but we won't hold that against Reddish. What hurts his draft stock most is his relative lack of production.

He's billed as a shooter, but he made only 39.4% of his shots and 33.3% 3-pointers in his lone season at Duke. Reddish's shooting percentage dropped dramatically to 20.6% when closely guarded, according to NBA draft scout Eric Fawcett. As any NBA fan can tell you, most shots in the league are contested shots. The folks at NBADraft.net aren't fans either:

"Loves pull up for threes. Has a bad tendency to take zero-pass pull up threes … Often has poor balance on pull-ups, tends to lean or fade instead of going straight up … Still learning how to run pick and roll … Determination and dedication need work … Disappeared for long stretches in many games at Duke, lacking assertiveness."
4. Kevin Porter Jr., USC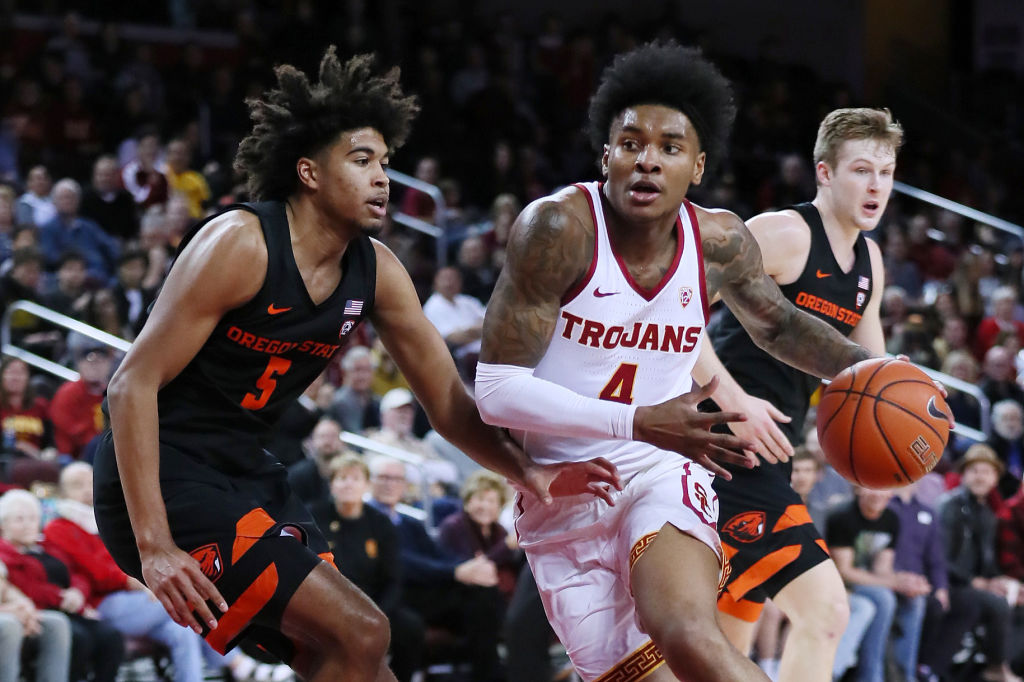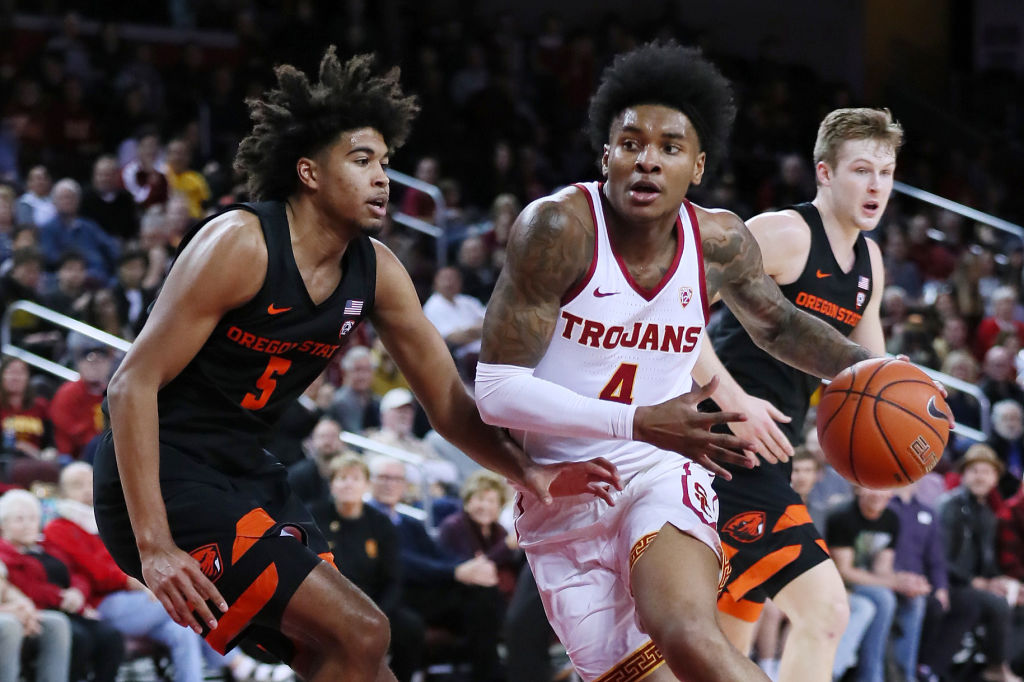 Porter displayed off-the-charts athleticism at USC, which has to have NBA executives salivating. He also displayed solid shooting percentages in his one season at USC. Porter's game is enough to entice NBA experts, but he could still be a draft bust.

A team wowed by his athleticism and scoring ability that drafts Porter will also get a player who is careless with the ball. He tallied 39 turnovers and dished only 30 assists for USC. The biggest risk with drafting Porter, however, is the type of teammate he would be.

"Has had a number of well-documented incidents including a run-in with coach Andy Enfield, and it's safe to say that Porter doesn't have the best reputation for being a mature, team focused guy … Lacks discipline, focus, structure."

5. Jaxson Hayes, Texas
At 6-11, Jaxson Hayes definitely has the height that makes NBA draft experts peg him as a mid-first round pick. However, a team taking him that high might be drafting a future bust.
Yes, Hayes has height, but he doesn't have the bulk of a traditional center. He's not one to use his height as he averaged just five rebounds per game at Texas. Hayes has a soft touch for a big man, but he doesn't have range — he didn't attempt any 3-point shots in his lone season at Texas.