NBA Draft Watch: 5 Most Exciting Prospects Flying Under the Radar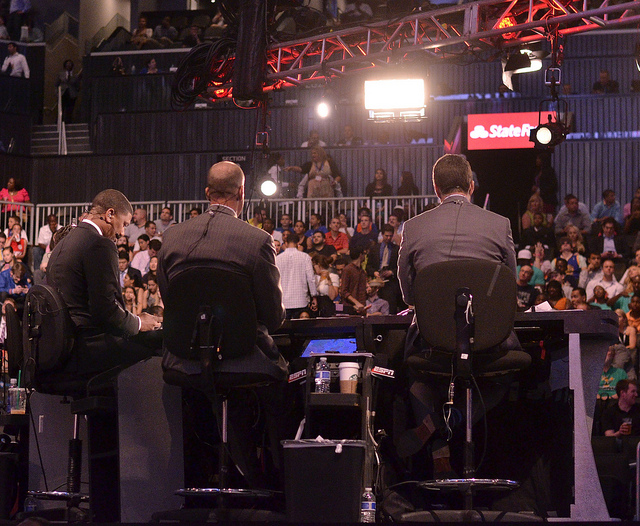 So, OK, maybe the idea of "flying under the radar" is a little antiquated in the modern NBA. The odds of another team getting lucky with a Tony Parker-style pick (the Spurs guard was taken with the 28th pick in the 2001 NBA Draft – the same draft that saw Kwame Brown go first overall) are as low as the league bringing the age limit back down to 18. That is to say, it ain't going to happen. Even over the last decade and a half, NBA scouting is in a way different place right now — hand in hand, not accidentally, with the analytical revolution in basketball.
But with this draft class, while the top three or four have received so much coverage — even if the claims that the class might have seven or even eight superstars have largely died down – the depth might be the most interesting thing coming up for June 26, when the Barclays Center will host the 60 latest additions to the NBA.
And while you've likely heard all you need of the Wigginses, the Embiids, the Exums, and the Parkers, there are other players who are just as deserving of your interest. Especially since you're probably not a Cavs fan, and, via basic math, you're most likely rooting for a team that's not picking in the top three or four. Here's who you should be checking out on Youtube, Draft Express, and anywhere else you can think of.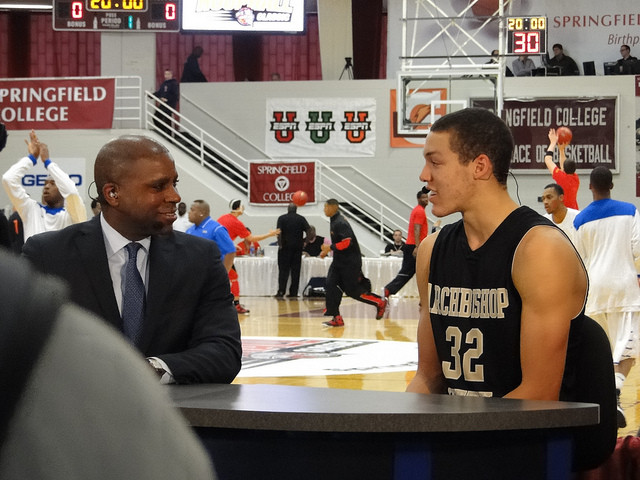 5. Aaron Gordon, forward
In anyone's wildest dreams, Aaron Gordon could be the counterfeit Shawn Marion. Before you laugh at that, thinking of Marion's hideous jump shot, remember that The Matrix was a 20-10 guy who could guard either the forward spot and shoot right around the average from deep. There's no shame in being the next Shawn Marion. But, again, that's the best-case scenario — Gordon, a 6-foot-9, 220-pound power forward made his bones on maximum effort and defense, not from his broken shot (and, oh man, is it broken).
College numbers are always a little dicey, since there's such a massive gamut between conference talent compared to the NBA, but Gordon averaged 12 points, 8 boards, a pair of assists, 1 block and almost 1 steal in his one year at Arizona. He also pulled in a DRtg of 88 — which is so good you have to conclude that it's a sample size issue, since he only played 38 games. Look for Gordon to go in the second half of hte top 10.
4. Dario Saric, forward
Saric's been the will-he or won't-he hero of the last couple of drafts, a talented prospect playing in Eastern Europe as well as the FIBA international league who has seen his family and his agent continually issue conflicting reports about whether he'll actually play in the NBA. Odds are that the 20-year-old will finally declare this year, but we won't know until June 16, the last day that international players can formally withdraw themselves from draft consideration. In the meantime, see above for some of the highlights that are driving the hype.
3. Jusuf Nurkic, center
Another international prospect, Nurkic has all the tools to be the second center off the board behind Joel Embiid (who's the consensus No. 1 pick if his health pans out, even if the specter of Greg Oden and Sam Bowie loom over Cleveland). So why isn't anyone talking about him? He's a latecomer to the game of basketball — a deal breaker for some fans and analysts, especially in light of Fab Melo's underwhelming NBA career. Playing in the Adriatic League and the Eurocup (European teams often overlap like that), Nurkic, who is just under 7 feet tall in shoes, has averaged just over 10 points and 4.5 rebounds per game. But as they say, you can't teach size, and Nurkic is almost certainly going in the first round.
2. Noah Vonleh, center
Whether Vonleh goes before Nurkic really depends on how well he interviews with the various teams at the bottom end of the top 10 picks. After averaging almost a double-double in his lone year at Indiana (11 points and 9 rebounds per game), Vonleh, who'd be a very small center at 6-foot-9 in shoes, hails from Haverhill, Massachusetts, and has been playing the game for almost his whole life. He shows signs of translating his capable inside-out game to the pros. Fingers crossed for his sake, since he'll most likely be going early in the draft. And, fun fact, he claims to have been able to palm a basketball since age 6 or maybe 7.
One of the 2014 Big Ten Freshman, as well as a member of the All-Big Ten Freshman team (they're different awards), Vonleh's got a nice range to his jumper that should help him in the NBA. He could be a less aggressive David West — not a knock, just an observation that no one can reasonably be expected to be as aggressive as David West.
1. Marcus Smart, guard
Talk about a run of bad luck. Smart would've been a consensus pick for the top three had he declared for the talent-deprived 2013 draft class, but instead he decided to head back to Oklahoma and try his luck at the NCAA championship. That failed spectacularly, and an on-court incident with a heckler saw him brandished with all kinds of descriptions that aren't particularly good for the draft stock: immature, hot headed, so on and so forth.
The combo guard, who projects as kind of a poor man's Dwyane Wade, still won't make it out of the top 10, but he's fallen about as out of favor as you can go while remaining a solid prospect — his lack of perimeter shooting and his small stature for a two-guard (Smart stands 6-foot-3 and 227 pounds, or about the size of Derrick Rose) pale in comparison to his fiery playing style, massive strength, and innate leadership qualities. NBA general managers are suckers for those sort of intangibles. Look for him to go sixth, seventh, or eight.