NBA: Eric Bledsoe's Injury Hurts the Suns' Playoff Chances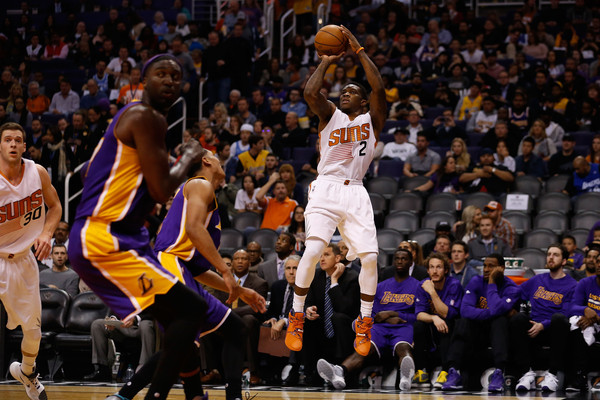 The Phoenix Suns suffered a significant loss on Tuesday when it was announced that guard Eric Bledsoe would miss the rest of the season due to a surgery to repair a torn meniscus in his left knee. The team originally hoped that he would miss a couple months of this year at most, but the decision to fix the meniscus rather than remove it largely lengthens the recovery process from the procedure.
Bledsoe was in the midst of a productive campaign for the Suns, leading the team in scoring with a career-high 20.4 points and 6.1 assists in 31 games played this season. Since being dealt by the Los Angeles Clippers, he's averaging 17.9 points with Phoenix for the better part of the last three seasons. However, this milestone coincides with Bledsoe's third significant leg injury in his six-year career. He underwent surgery to repair a torn meniscus in his right knee in 2011 and then had that same meniscus removed in January 2014.
Although the Suns' head coach Jeff Hornacek voiced confidence in a full recovery for Bledsoe following another major knee surgery, it should warrant some concern as he has suffered the same injury to both knees. Although he was able to return to form following the removal of his right meniscus, this could affect his long-term future in the league. He had signed a five-year, $70 million contract prior to the start of last season, which keeps him on the roster for the next three years.
This isn't to say that Bledsoe can't return from this injury, but there's only so much that his knees can take with the cartilage between them suffering significant wear. The 26-year-old is starting to head down a similar path to that of former Trail Blazers All-Star Brandon Roy, who saw his career end abruptly due to degenerative arthritis in his knees, which was caused by a lack of cartilage. Bledsoe is already playing without the meniscus in his right knee, and it might be a matter of time before he suffers another devastating knee injury.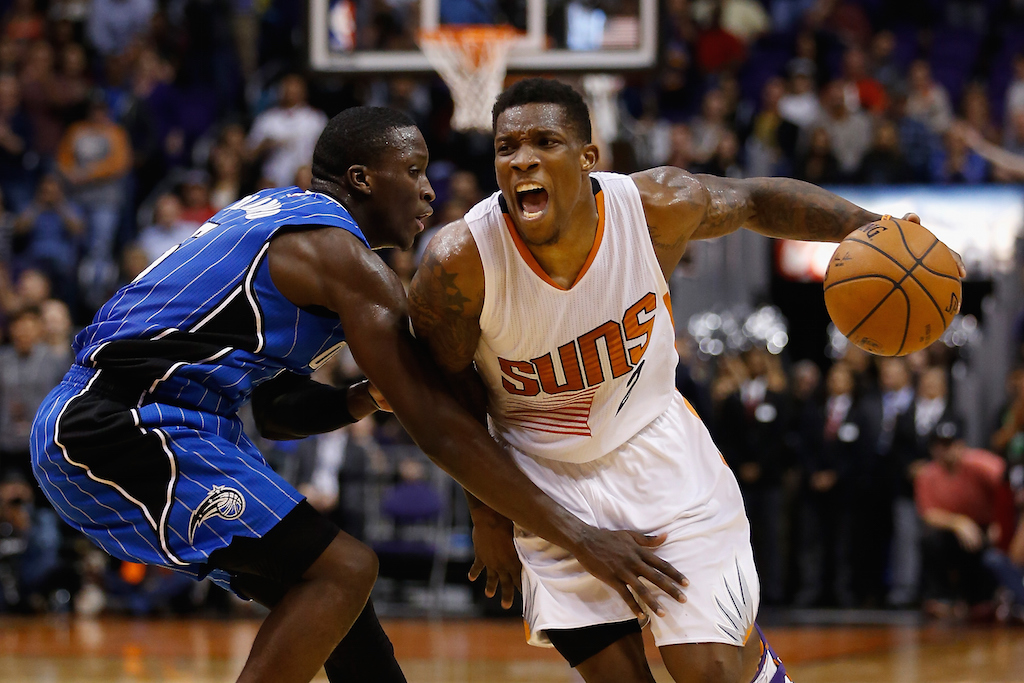 Bledsoe's surgery severely hurts the Suns' playoff chances. Although Phoenix is just three games out of the eighth spot in the Western Conference standings, they have struggled mightily for most of the season, losing 17 of the last 22 games. Bledsoe was a consistent scoring option, notching at least 13 points in the first 25 games of the season, which made him the first player in franchise history to do so since Hall of Famer Charles Barkley in the 1995-96 season. Bledsoe is also just the second Suns' player ever to average at least 6.0 assists, 4.0 rebounds, and 2.0 steals — behind Jason Kidd who did so in three straight seasons (1998-2001).
That said, the Suns do have a player who can pick up much of the slack in Brandon Knight, who is one of seven players in the league averaging at least 19.0 points, 5.0 assists, and 1.5 steals this season. Knight also recorded his first career triple-double with 30 points, a career-high 15 assists, and 10 rebounds along with 4 steals against the Los Angeles Lakers. This marked just the fourth time in league history to record that stat line; he joins the likes of Russell Westbrook, Magic Johnson, and Pete Maravich.
Hornacek has already acknowledged that the team will likely return to a tradition single-point guard starting lineup with Bledsoe. This will provide Knight a larger opportunity to lead the team as the primary ball handler and scoring option. Yes, Knight will get a chance to prove that he can carry the team as the lead point guard, but the fact that they are playing in the ultra-competitive Western Conference may be too daunting of a task to overcome.
Statistics courtesy of ESPN.com and NBA.com.
Want more great content like this? Sign up here to receive the best of Cheat Sheet delivered daily. No spam; just tailored content straight to your inbox.