NBA Fans Think Luka Doncic Is Skip Bayless' Next Target After LeBron James Retires
Dating back to Skip Bayless' years on ESPN, he is a master of rattling off borderline insane sports takes with a straight face. His go-to, all-time wildest? That LeBron James isn't anywhere near the NBA force that most, including his detractors, think he is.
But James won't be in the league forever. This could be why Bayless seems to be setting the seeds for his next target: Dallas Mavericks up-and-coming superstar Luka Doncic.
Skip Bayless and the hottest of all hot takes in sports media
There are two constants in Bayless' world. First, the Dallas Cowboys are always moments from turning the corner toward being the best team in the NFL. And, second, that James is overrated.
The Cowboys, now second in the NFC after a year of under-performing, are rarely victims of being unfairly dismissed. But, in 2019, it's hard not to empathize with Bayless' relentless optimism. On paper, these Cowboys should be a lot better. There's a reason sports media focuses their ire on coach Jason Garrett and owner Jerry Jones.
James, currently on a physics-defying run in his 17th NBA season, is hard to overrate. He dragged the Cleveland Cavaliers to repeated finals and even managed to win one against the most stacked team of the current era. After a slow start in Los Angeles, the addition of Anthony Davis is taking James' game back to vintage heights in 2019.
Bayless' constant roasting of James is equal parts infuriating and entertaining. It makes for wild "what-if" conversations that few sports talk hosts are willing to have with an obvious talent like James. But recently, there's change in the air.
That time Bayless and Shannon Sharpe switched on LeBron James
Only Bayless could dedicate himself, stone-faced, to takes so potent that Cowboys fans and LeBron detractors alike barely take them seriously. Ever the showman, he's always got a trick up his sleeve.
The latest? Bayless may be preparing for up-and-coming Mavericks star Luka Doncic to be his next target of uninterrupted bile.
Bayless' Undisputed TV show co-host Shannon Sharpe recently staked the sort of claim usually associated with the guy across the table. He posited that Doncic isn't just the next great NBA superstar, but that he's already performing better than James did at the same stage of his career.
This led to an unbelievable run of debate on the show. Bayless vehemently defended the young James' historic start, while Sharpe made a case against Cleveland's favorite son.
Is Luka Doncic the next hot button topic generator in the NBA?
Bayless isn't exactly allergic to over-the-top hype surrounding certain athletes. One can almost flip a coin to figure out which side he will take when a new player makes a splashy entrance to the pro sports scene.
But when a player gets one comparison too many to the all-time greats of decades past, you can usually expect Bayless to turn hard against the tide.
Is Doncic the next Larry Bird? Could he be the next LeBron James? Is he — remember, this is hallowed ground for Bayless and frankly, for most NBA fans — the next Michael Jordan? Even Doncic himself raises his hackles at that last one.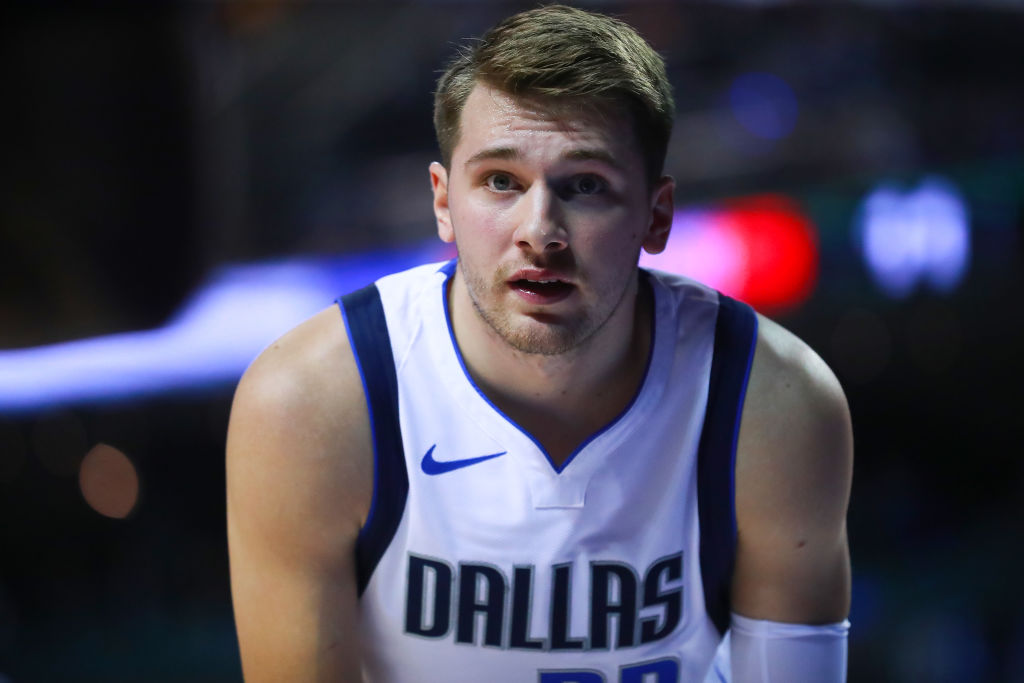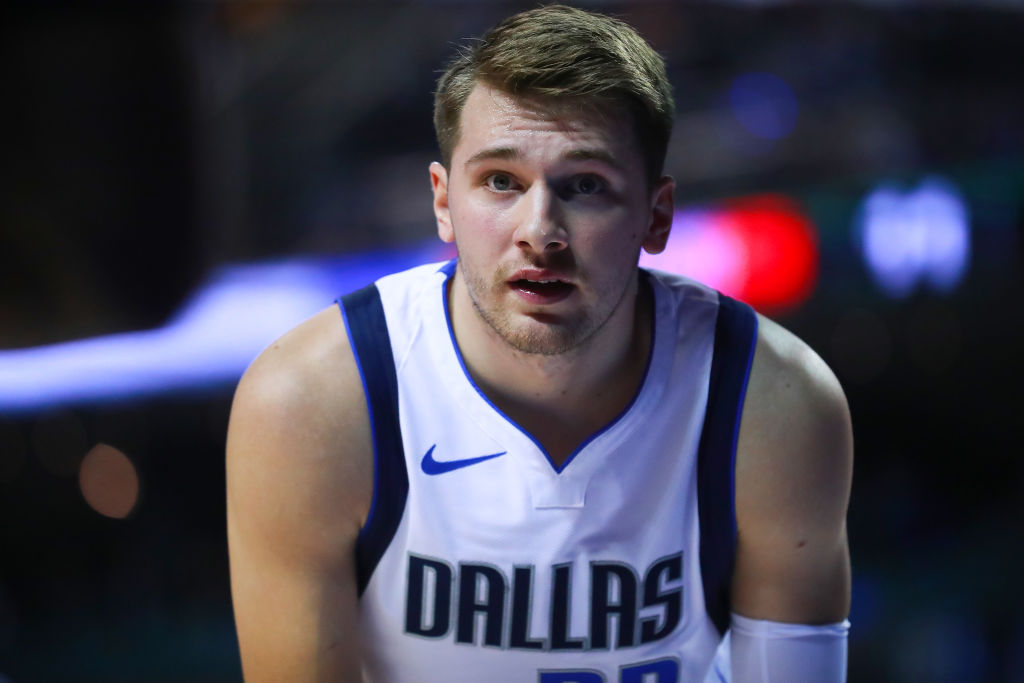 Bayless is ahead of the curve here, but he may be sniffing out some anti-Doncic talking points that could become more common very soon. When a player is as good as Doncic at such a young age, you have the ingredients for at least low-key media backlash.
Either way, expect to hear more about Doncic on Undisputed. It takes a special player to get Bayless on the James defense train. Only Doncic's play has ever pulled off this particular trick.