NBA Finals: 3 Things the Cavaliers Must to Do Win Game 3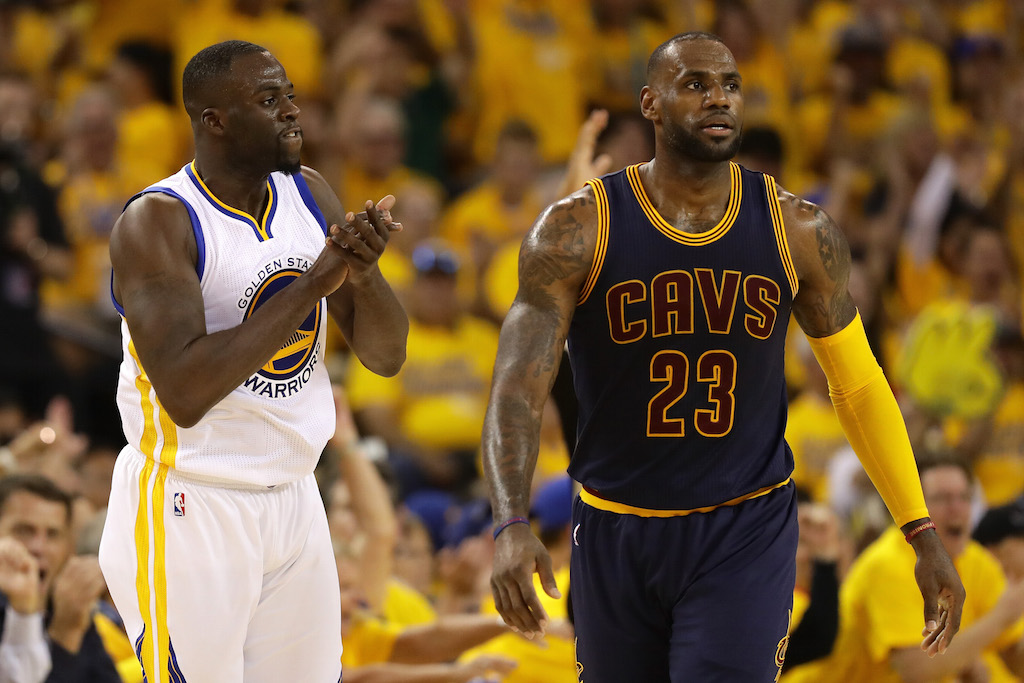 This is it for the Cleveland Cavaliers, and they know it (or at least they should). As they head into Game 3 of the 2016 NBA Finals, the Cavs aren't just facing a 2-0 deficit, they're facing the reality that this might be as good as it gets for them; that a trip to the Finals is the absolute best this team is capable of. That may sound harsh, but unfortunately, it's the truth.
Whether the Cavs wish to believe this or not is irrelevant. Right now, the team faces a make-or-break moment; a "must-win" Game 3 on their home floor, and that is something they cannot deny. According to ESPN, LeBron James elaborated:
Obviously, it's a do-or-die game for us. We can't afford to go down 3-0 to any team, especially a team that's 73-9 in the regular season and playing the type of basketball they're playing. So it's a do-or-die game for us, and we understand that. So we're going to come in and give everything that we've got and leave it on the floor.
Most pundits will tell you that this series is over. They'll tell you that the Cavaliers have no shot at overcoming the odds and toppling the mighty Golden State Warriors. In all honesty, it's hard to argue with them. However, as unlikely as a Cavaliers comeback sounds, history has seen it happen before.
At this point, the Cavaliers need to focus on one game at a time, starting with the upcoming Game 3. If they do the following three things, maybe, just maybe, they'll find themselves back in the series.
1. Start hitting from long range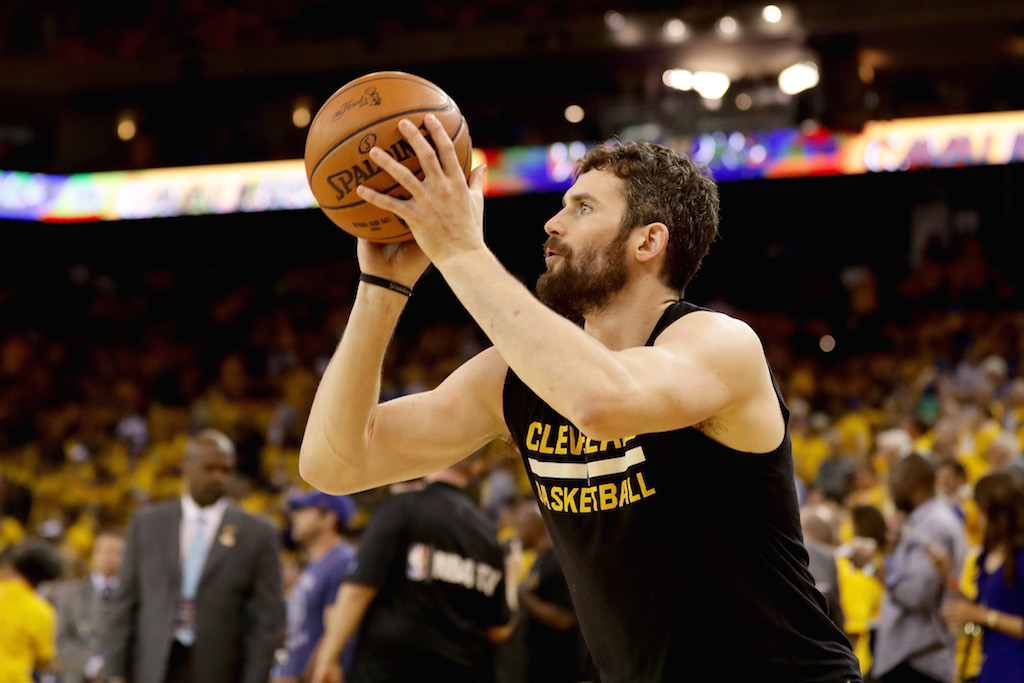 There's no easy way to put it, through the first two games of the Finals, the Cavaliers have been abysmal from three-point range. This group has only knocked down 12 triples and is shooting just a combined 27.3% from beyond the arc. To beat the Dubs in Game 3, Cleveland must improve dramatically in this area.
Fortunately, as we've seen throughout most of the postseason, the Cavs are more than capable of getting this done. Although it seems like forever ago, Cleveland is still the same team that shot just under 40% from long range against the Raptors in the Eastern Conference Finals and dropped threes at a 50.7% clip versus the Hawks in the conference semifinals.
Granted, these clubs are not on Golden State's level, but this is less about the opposition and more about Cleveland's ability to strike from long range. If the Cavs are connecting from deep, it won't matter who they're playing.
Like each individual contest itself, basketball is a game of streaks. Should the Cavs start knocking down shots, their confidence will build, an energized crowd at Quicken Loans will get behind them, and the buckets will soon follow. And hopefully, so will a victory in Game 3.
2. J.R. Smith needs to find his shot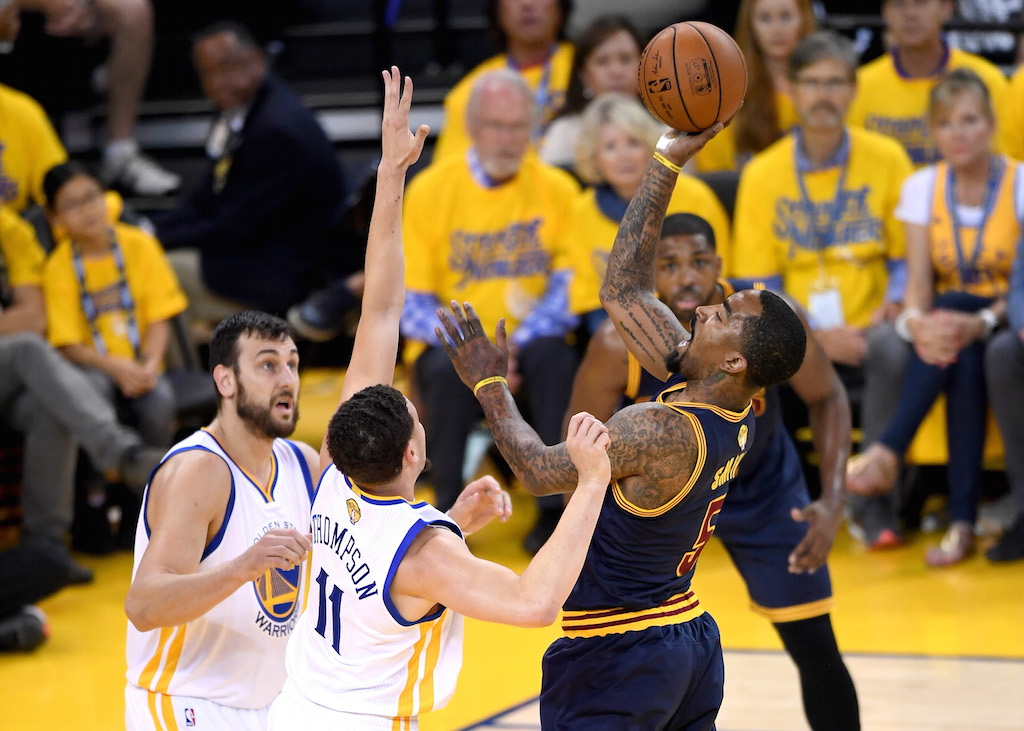 J.R. Smith is hands down one of the biggest gunners in the National Basketball Association. For some teams, this would be a problem. For the Cavs, however, it's the opposite — it's a spark. And they desperately need that right about now.
In Cleveland's 104-89 loss in Game 1, Smith took just three shots and finished the game with three points. In the beatdown that was Game 2, again, J.R. Swish was nowhere to be found, launching just six shots (making two of them) while going one of four from three-point range.
Even when Smith is having an off night, he's usually letting the rock fly. This has not been the case during these NBA Finals — and that has to change. The way we see it, after getting utterly embarrassed in the first two games of the series, things really can't get much worse for the Cavaliers.
With that being the case, they might as well go down swinging, or rather, "shooting." We don't know where Smith has been so far in these Finals, but for the sake of Cleveland's chances of pulling off an improbable comeback, will the real J.R. Smith please stand up.
3. The King must take over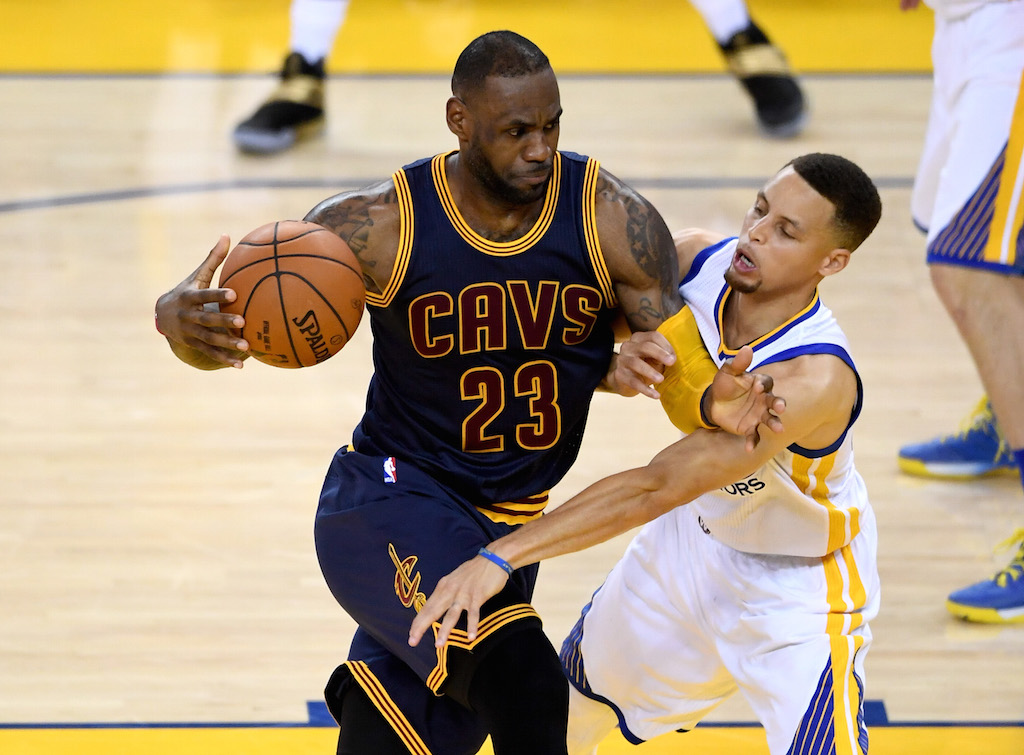 The King is usually at his best when he's afforded the opportunity to feel the game out, get his teammates involved, and act, first and foremost, as a facilitator. This has worked out well for the Cavaliers, as they've now reached the Finals for the second consecutive season.
But now that they're up against the best team in the NBA, this strategy has officially runs its course. It's time for this series to turn into the LeBron James show. Despite having a healthy roster at his disposal, James' supporting cast continues to let him down.
Therefore, James needs to start taking matters into his own hands. He needs to go full "Beast Mode," attacking the basket with authority in order to draw fouls and get to the free-throw line. He needs to play a "me first" mentality. It's as simple as that. And while this is not the way James likes to operate, it's the player who the Cavs need right now.
The Cavaliers got to the 2016 Finals as a team, and they should be commended for that. However, they only way they're going to get back into this series and rip the championship away from the Golden State Warriors is if LBJ realizes that it's time to take over and go out of his way to do so. At this point, there's no other way.
Statistics courtesy of Basketball-Reference.com and ESPN.com.