NBA: 1 Former Lakers Player Believes Anthony Davis is Better Than LeBron James and Giannis Antetokounmpo
Through his first seven seasons, star forward Anthony Davis has developed into one of the NBA's best talents, putting himself in the same breath as the likes of LeBron James, Kawhi Leonard, and Giannis Antetokounmpo. Davis is set to embark on his first season with the Los Angeles Lakers alongside LeBron James.
How Anthony Davis landed with the Lakers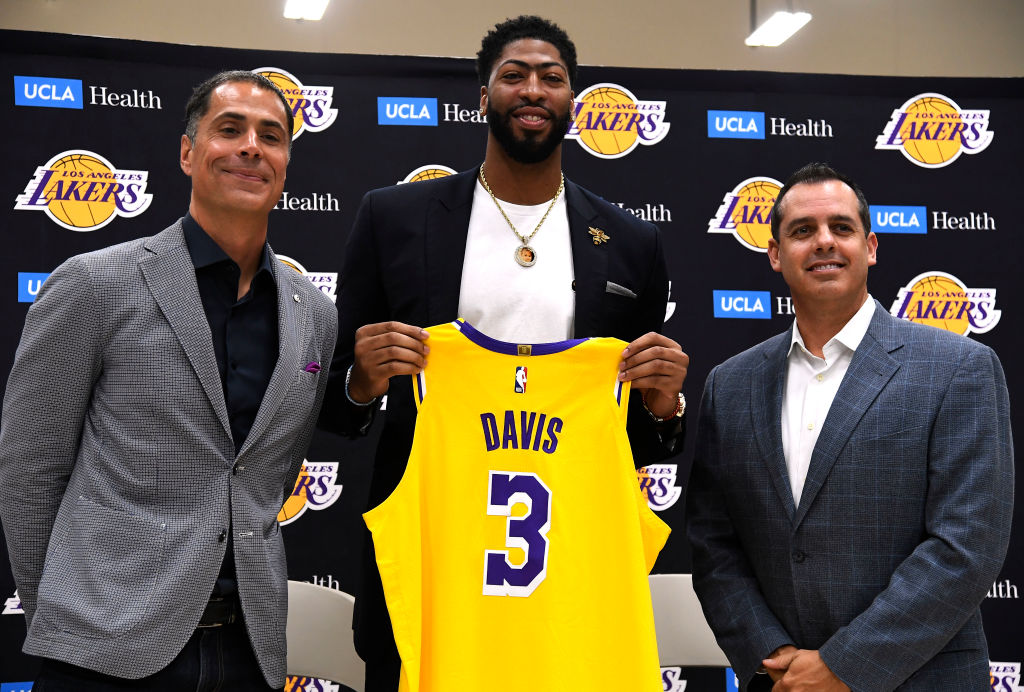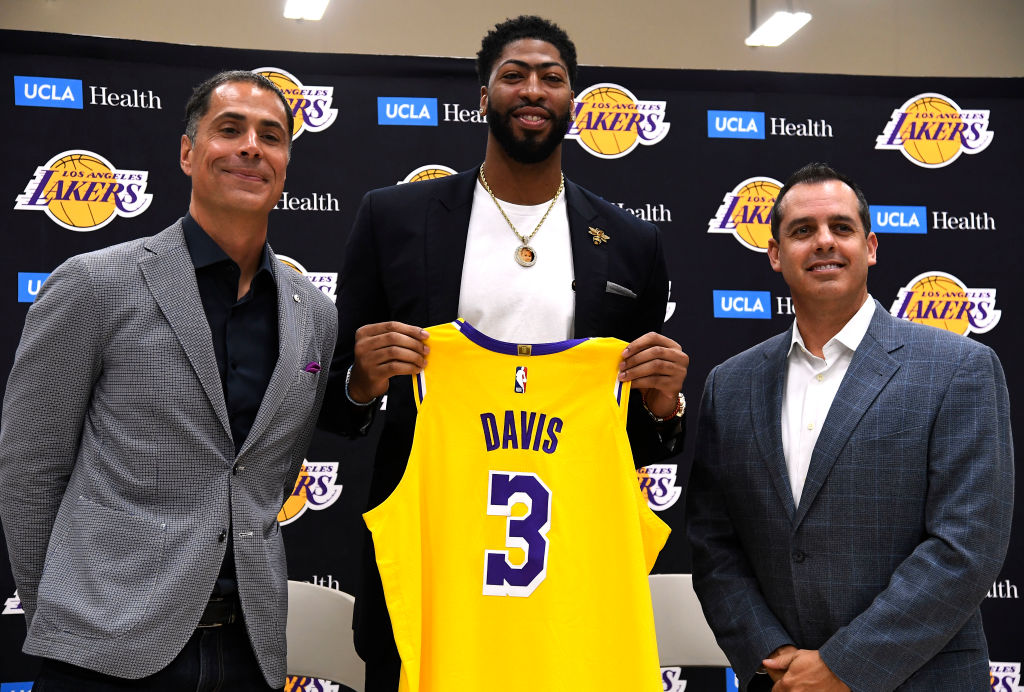 The rumors around Davis possibly heading to Los Angeles began last offseason after the star big man elected to fire his longtime agent Thad Foucher, who represented him for his first six seasons in the league. However, things truly began to heat up after he decided to sign with Klutch Sports to be represented by Rich Paul, who is publicly known to be one of James' closest friends.
In the months that followed, the chatter only grew louder ahead of the trade deadline. This saw numerous reports emerge centered around both teams working towards a deal, but failed to get it completed at that point in time.
There was plenty of back-and-forth behind the scenes between then-Pelicans general manager Dell Demps and then-Lakers team president Magic Johnson that contributed to that. However, it was eventually worked out in mid-June with a blockbuster deal that sent Davis to Los Angeles while Lonzo Ball, Brandon Ingram, Josh Hart, and three first-round picks headed back to New Orleans.
Anthony Davis and LeBron James' blossoming friendship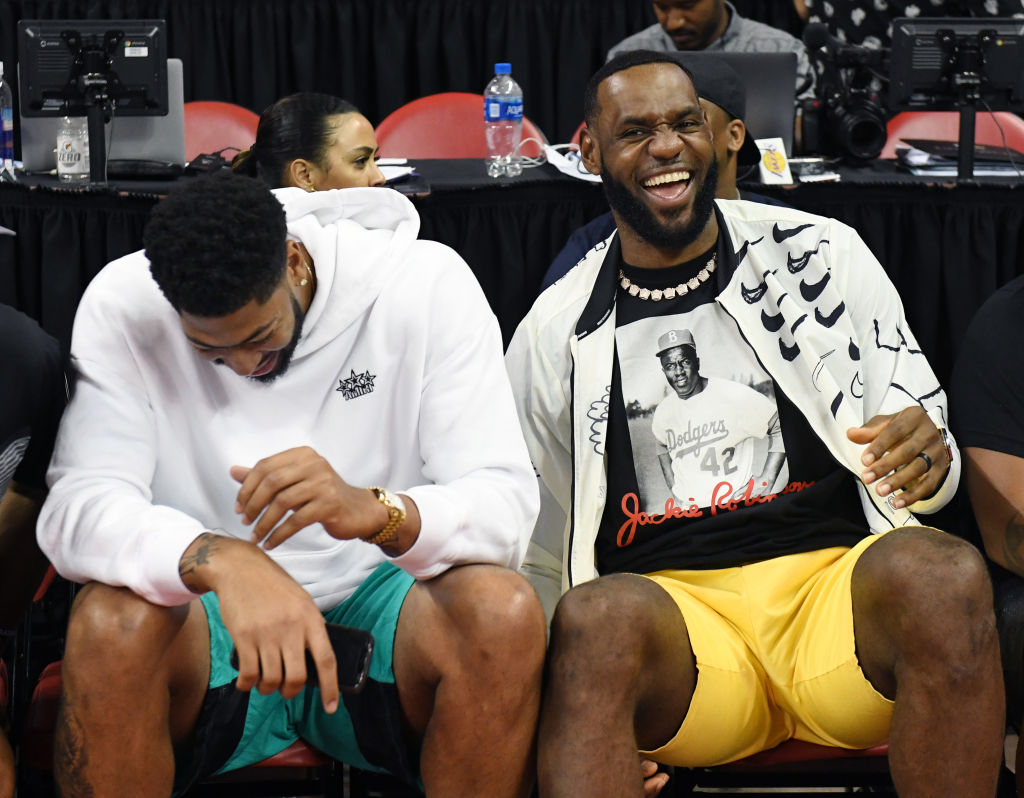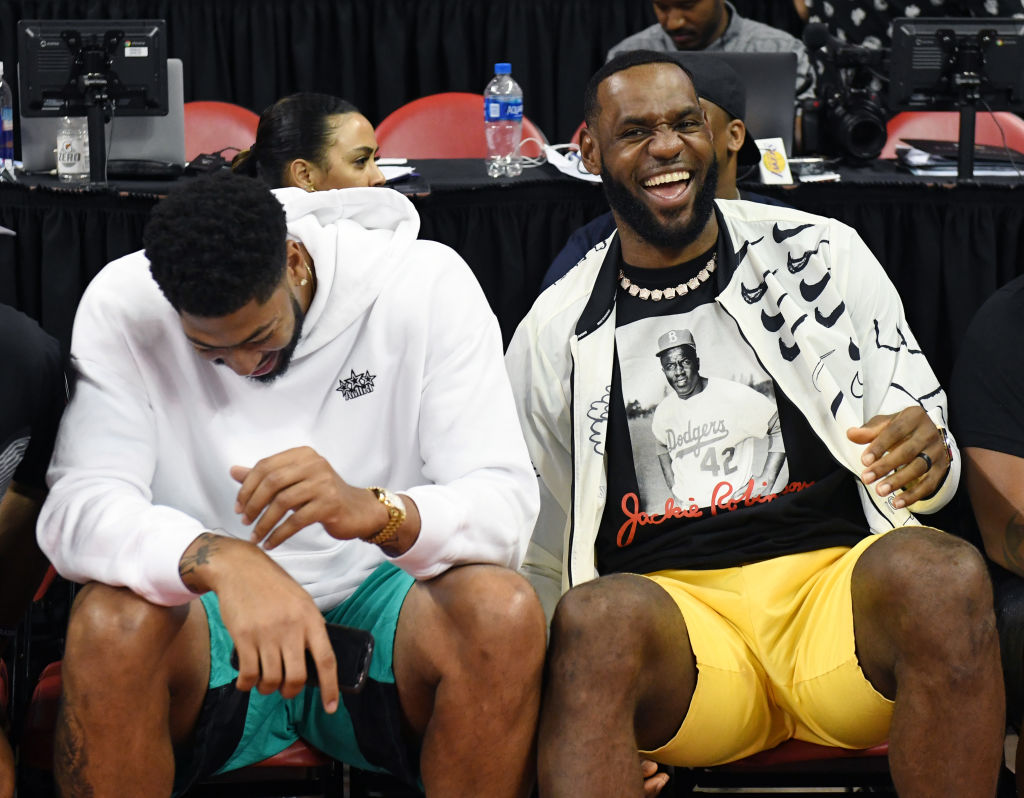 Since Davis made the decision to hire Paul as his agent, the budding relationship between the star big man and James has been in the centerfold. This only helped fuel speculation that the four-time league MVP was working to get another premier talent alongside him in Los Angeles.
The dinner that the two All-Star forwards had together after the Lakers' 112-104 win over the Pelicans last December added to that talk about what seemed like an eventual pairing in Los Angeles. On top of that, James fed into it more when he selected Davis on his All-Star team in February.
With Davis now in the fold, the two have shown continued growth in their friendship behind every practice video or photo shared from their personal Instagram accounts to them sharing a "Taco Tuesday" together. This should only help make the transition to playing alongside each that much smoother next season.
Chucky Atkins' high praise for Anthony Davis
In the last few years, Davis has not only become one of the top talents but also one of the best two-way players in the NBA. The 26-year-old is still a couple a few years away from his physical prime, but he has already proven to be arguably the best big man in the game.
Former Lakers guard Chucky Atkins took that a step further during a recent interview on the Dansportsnews and Friends Podcast by stating that he believes Davis is the best player in the league over the likes of James and Antetokounmpo.
"Obviously you have LeBron James one of the best basketball minds. JaVale McGee who is turning into a solid pro and a champion. Rajon Rondo who is also a great basketball mind and champion. Anthony Davis who is probably the most talented basketball player in the game to go with LeBron James. Kyle Kuzma is going to have a breakout season this year. The GM has done a great job to put the pieces together. Now they have to gel and stay healthy."

Davis' name in the conversation isn't a stretch by any means, but what has held him back is the consistent struggles he has had with injuries over the last few years. He has established that he's an elite factor on both ends of the floor behind being one of the league's best scorers and a yearly fixture for the Defensive Player of the Year award.
That said, Davis certainly has plenty of motivation as he heads into his first season with the Lakers, where he can prove he deserves that lofty mantle while possibly collecting his first Larry O'Brien trophy and an MVP award to boot.