NBA Free Agency: How Every Team Could Make a Run at Russell Westbrook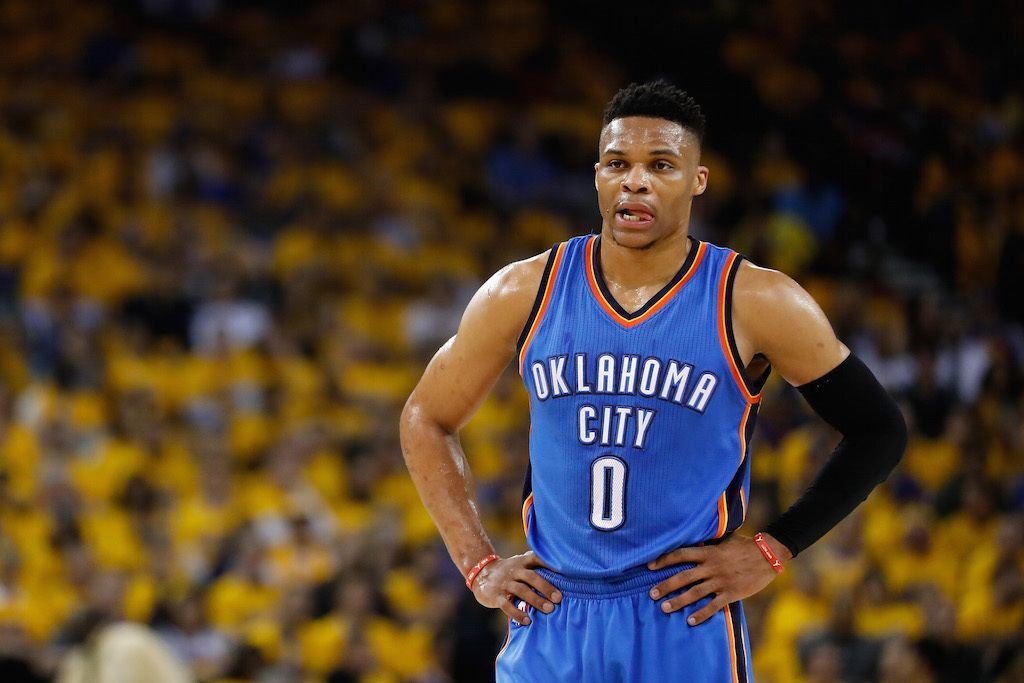 With the salary cap rising to a projected $102 million next offseason and several great players holding player options for the 2018–19 season, it's safe to say that a few elite NBA players will absolutely get paid next summer. One of those players will likely be Oklahoma City guard and 2016–17 MVP Russell Westbrook.
Westbrook is set to make $30 million in the final year of his deal, but he can opt out to sign a new contract that would earn him $35.7 million in the first year. There's a decent chance he opts out, only to re-sign with the Thunder. Let's assume, for a minute, that Westbrook had real interest in signing for any team that wanted him in their jersey in 2018–19. A complete hypothetical, but let's look at what kind of roster-maneuvering it would take and why every single NBA team should want to sign The Brodie.
Atlanta Hawks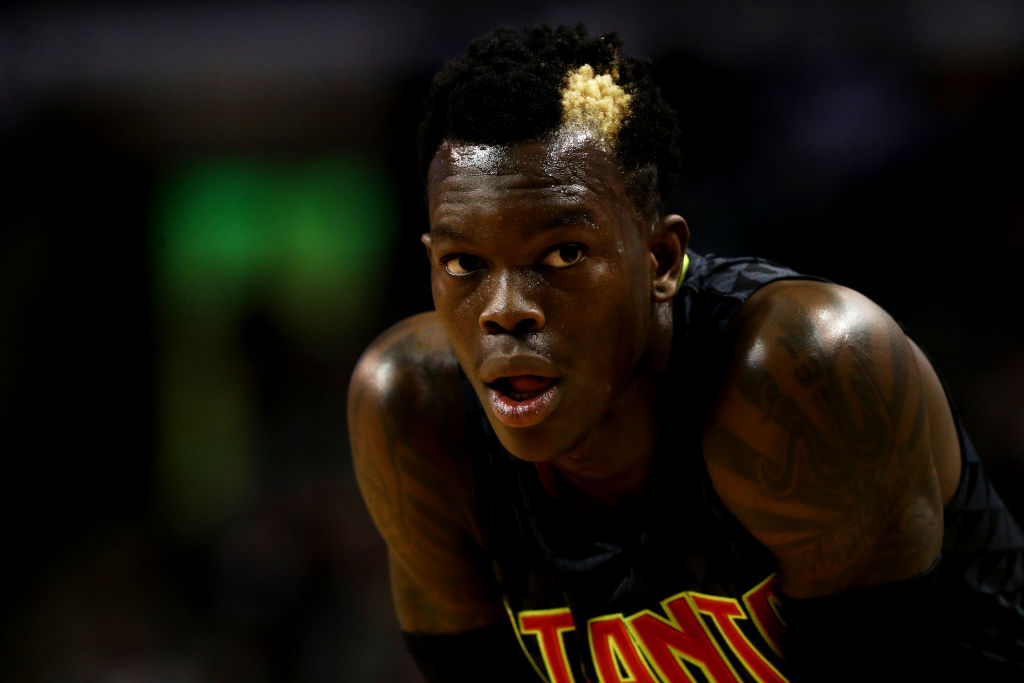 The Atlanta Hawks don't have a tempting situation for Westbrook, but they could clear the space nonetheless. On the 2018–19 roster: forward Kent Bazemore, making $18.1 million, as well as point guard Dennis Schröder, center Miles Plumlee, and a bunch of role players.
Atlanta would need to renounce the rights to all their free agents, which would include Marco Belinelli and his $12.5 million cap hold. If they also cut loose the non-guaranteed salaries of Taurean Prince and DeAndre' Bembry they'd have more than enough to bring in Westbrook. But as far as long-shots go, this one is extra long.
Boston Celtics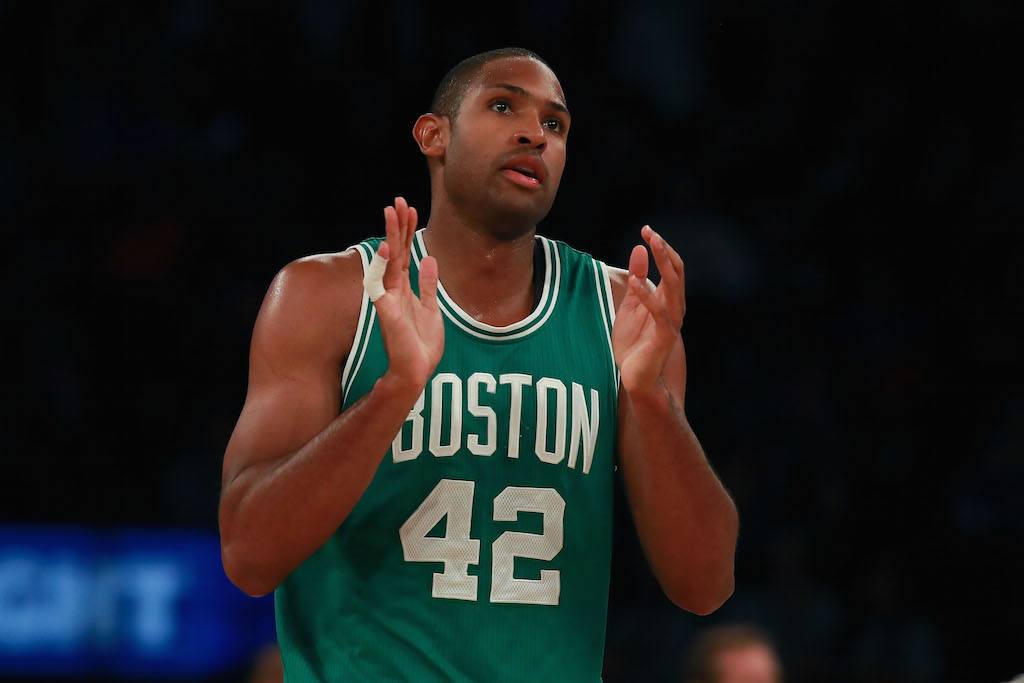 The Boston Celtics have the allure of their championship history, the weaker Eastern Conference, and a contending team already in their corner. The problem? They'd have to make some serious subtractions to be able to afford handing a max contract to Westbrook.
In addition to renouncing the rights to their free agents — including point guard Isaiah Thomas — they'd need to shed all first-round draft picks. Even then, the Celtics are about $17 million short. That means either dumping Al Horford or dealing Jae Crowder, Jayson Tatum, Marcus Morris, Terry Rozier, and Jaylen Brown for no more than $2.5 million in salary. This seems unlikely.
Brooklyn Nets
As far as money goes, the Brooklyn Nets would have around $32 million in cap space in the summer of 2018 if they simply renounced the rights to their free agents. This leaves them with about $3.7 million if they went after Westbrook.
If Jeremy Lin declines his $12.5 million player option — not likely — the problem is solved. Otherwise, the Nets could simply deal point guard D'Angelo Russell for a marginal salary return. But, just like the Hawks, Westbrook has no draw here. He would be playing on a perpetual loser with Lin and Timofey Mozgov, which is certainly not ideal.
Charlotte Hornets
In practical terms, there is no chance that the Charlotte Hornets could attract Westbrook. The market is small; the franchise hasn't won a playoff series since 2001–02; and they're projected to be $17.6 million over the cap next summer even if they renounce the rights to Michael Carter-Williams, Treveon Graham, and others.
But for our purposes, the Hornets could make it work if they traded Dwight Howard, Marvin Williams, Cody Zeller, and Michael Kidd-Gilchrist while receiving no more than $11 million in return salary. That would leave Westbrook to play with Nicolas Batum, Kemba Walker, and Malik Monk.
Chicago Bulls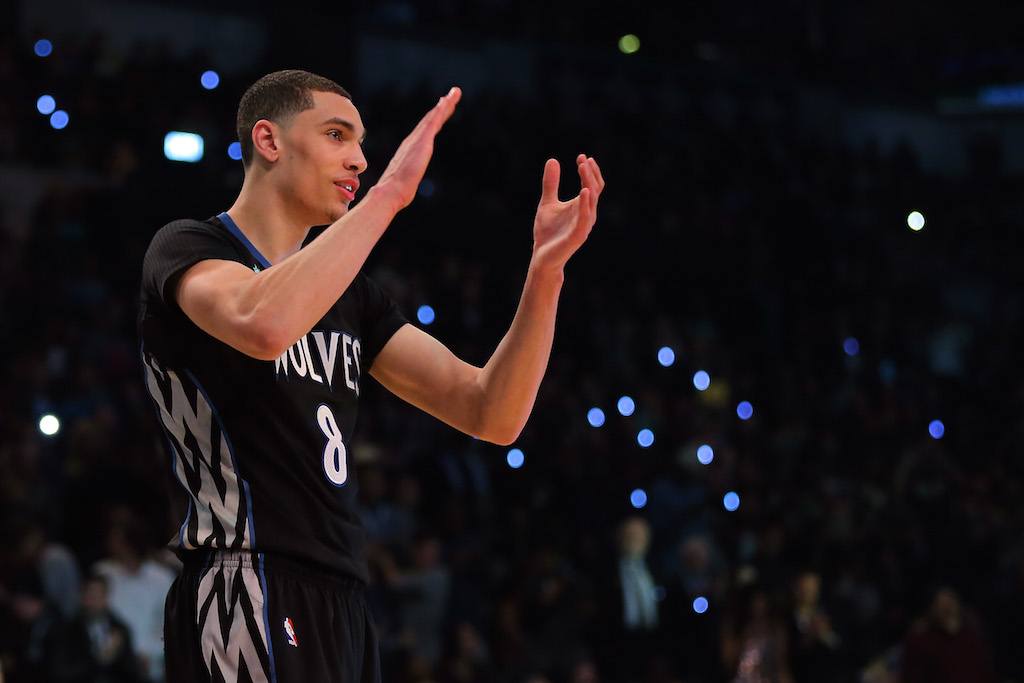 For the Chicago Bulls, signing Westbrook would be a breeze. By buying out or renouncing the rights to Dwyane Wade — who has a $31.5 million cap hold and will be 36 years old — the Bulls open up more than enough space to bring in a max player.
In fact, that's likely their plan. Their extremely bad, misguided plan. The Bulls will be composed of Zach LaVine — on whatever long-term deal they give him — plus Robin Lopez and a bunch of kids. They want to attract a big-time free agent next summer, but it's hard to see why Westbrook, or any other free agent, would be seriously interested in them.
Cleveland Cavaliers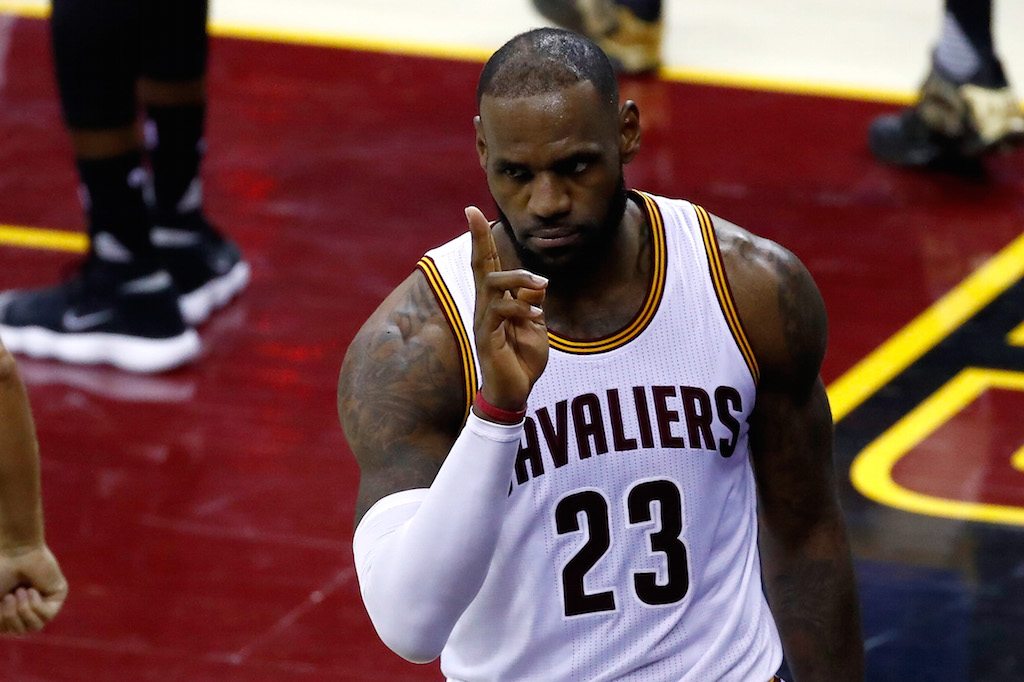 The Cleveland Cavaliers are another team facing a ton of major obstacles to signing Westbrook. Even if you assume that Iman Shumpert declines his $11 million player option with an eye at making more money in free agency, the Cavs are still $25 million over the cap.
If the goal were to pair LeBron James with Westbrook, dealing Kevin Love, Kyrie Irving, and Tristan Thompson for absolutely zero salary would make it realistic. But even James has a player option, and in theory he could opt out and sign elsewhere. That further complicates the whole thing from the standpoint of being an attractive destination.
Dallas Mavericks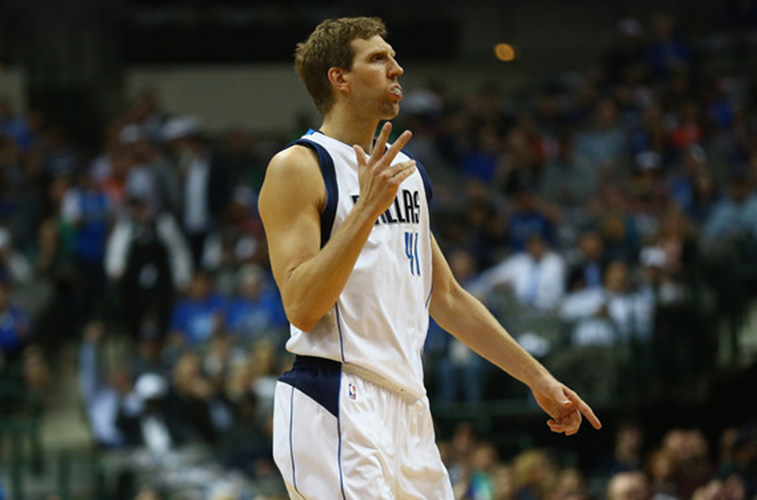 Mark Cuban would love to sign Russell Westbrook to help usher out Dirk Nowitzki's playing days. As far as the reality of signing Westbrook, the Dallas Mavericks have a lot going for them. There's no state income tax in Texas, for one. Harrison Barnes is on the roster and is a solid running mate.
But we'll assume that Wesley Matthews picks up his $18.6 million option for 2018–19, which means Dallas would need to renounce all their free agents and find a taker for J.J. Barea's $3.7 million salary. That would clear the space to sign Westbrook, but the Mavericks would probably need to make other moves to build a contender and truly tempt the former MVP.
Denver Nuggets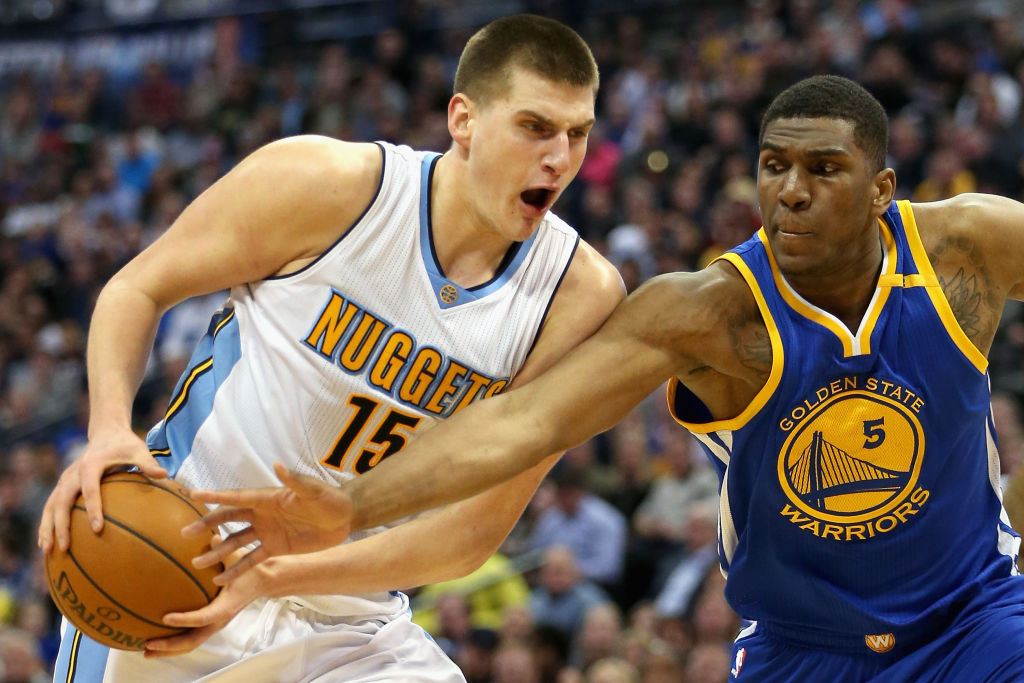 For the Denver Nuggets, you can't simply assume that they'll renounce the rights to all their free agents. While doing so would give them $19 million in cap space, any pitch to attract Westbrook would have to include shooting guard Gary Harris, who's a restricted free agent next offseason.
However, if Wilson Chandler and Darrell Arthur decline their player options and become free agents, a deal that moves forward Kenneth Faried in exchange for zero salary could open enough space to bring in Westbrook while retaining Harris. Add in power forward Paul Millsap and center Nikola Jokic, and you have one excellent team.
Detroit Pistons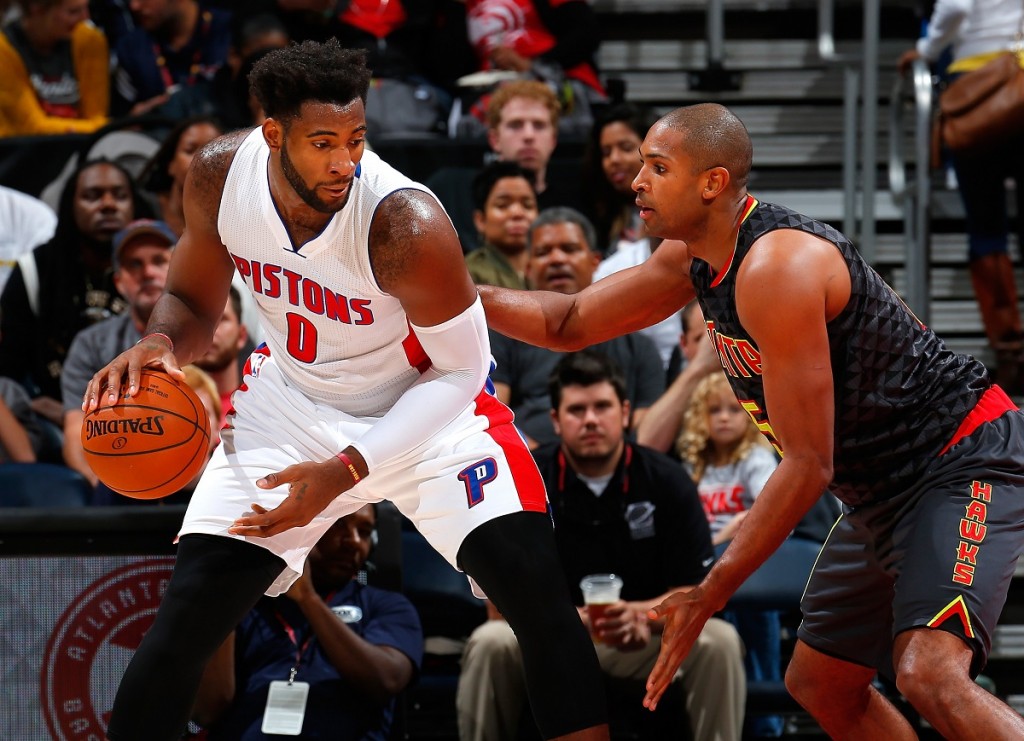 Outside of it being difficult to sell Westbrook on a borderline playoff contender in the East, the Pistons also have major cap-related obstacles. Their only real free agent next summer is the recently-acquired Avery Bradley, who comes with a $13 million cap hold. But even renouncing their rights to Bradley — and they certainly wouldn't want to do that — brings them about $40 million short of clearing the cap room for Westbrook.
The Pistons would then need to dump Reggie Jackson ($17 million), Tobias Harris ($14.8 million), and either Langston Galloway or Boban Marjanovic while taking back no guaranteed contracts.
Golden State Warriors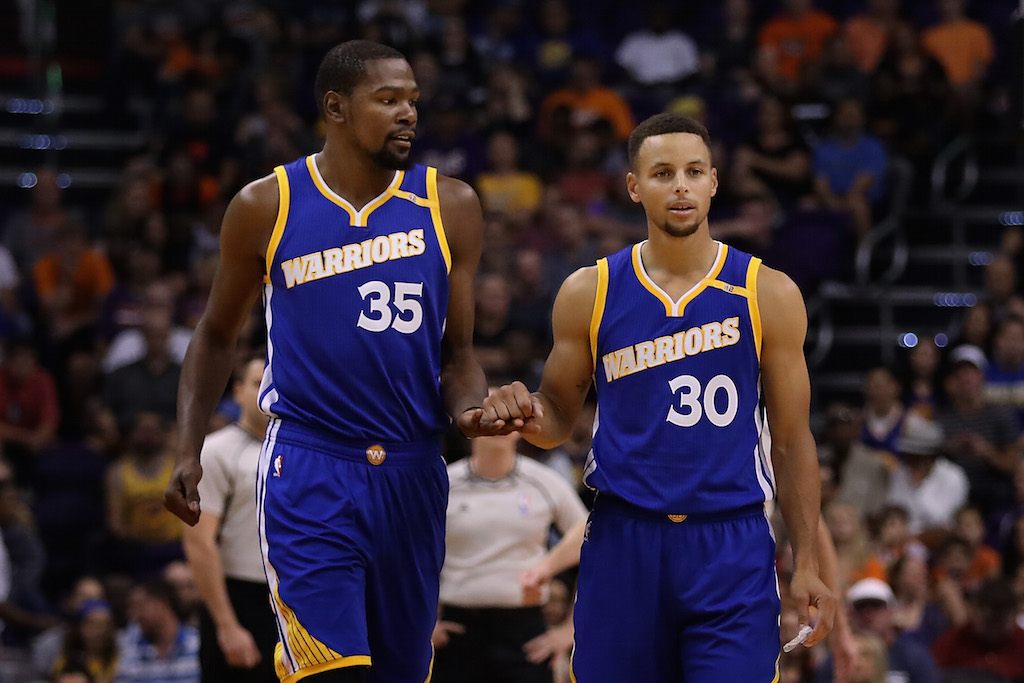 Oh boy, would this be a mess… Let's just say, hypothetically, that the Warriors renounce all their free agents and then deal Klay Thompson, Draymond Green, Andre Iguodala, Shaun Livingston, and Kevon Looney for nothing but future draft picks and non-guaranteed contracts.
The Warriors would then have enough cap space to bring in Westbrook and pair him up with Steph Curry and his old teammate Kevin Durant. But outside of maybe 2017 second-round draft pick Jordan Bell, that would be pretty much the entire roster. Hard to see this one happening, but never say never with the Warriors, right?
Houston Rockets
The Houston Rockets have spent the entire 2017 offseason building a super-team with James Harden and Chris Paul leading the way. Rumors abound that Carmelo Anthony could be on the way out in a deal with the New York Knicks, but we can't assume anything with that deal.
Pretty much the only way the Rockets could afford to bring in Westbrook next year would be to renounce the rights to their free agents, including Paul and his $39 million cap hold, and then deal Eric Gordon and Nene off the roster. But losing Paul, Gordon, Nene, and Trevor Ariza probably isn't worth creating the ability to pair up the 2016–17 MVP with his runner-up.
Indiana Pacers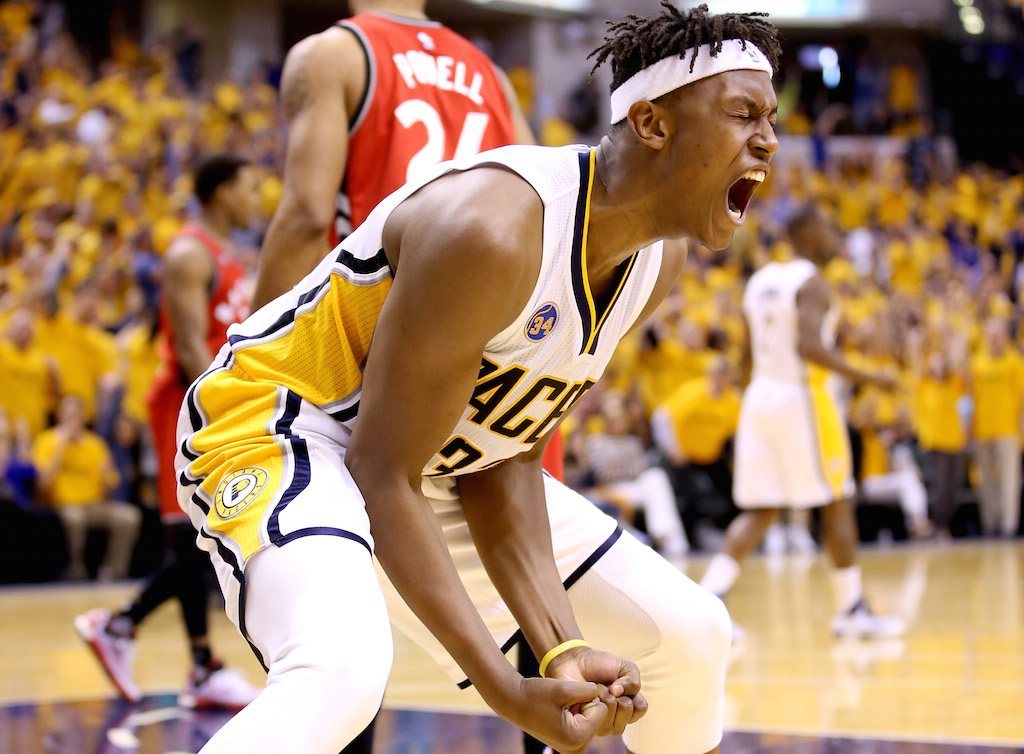 The road to the Indiana Pacers clearing cap space for Russell Westbrook is pretty simple, assuming forward Thaddeus Young and point guard Cory Joseph stay healthy and have productive seasons in 2017–18. Each player has a comparatively modest player option for 2018–19, and if they were to opt out — in addition to releasing 26-year-old Joseph Young — the money would be there for Westbrook.
But the Pacers' roster, consisting of Victor Oladipo, Domantas Sabonis, and Myles Turner, is hardly an attractive situation. On the bright side, maybe Westbrook really misses Oladipo and Sabonis next year?
Los Angeles Clippers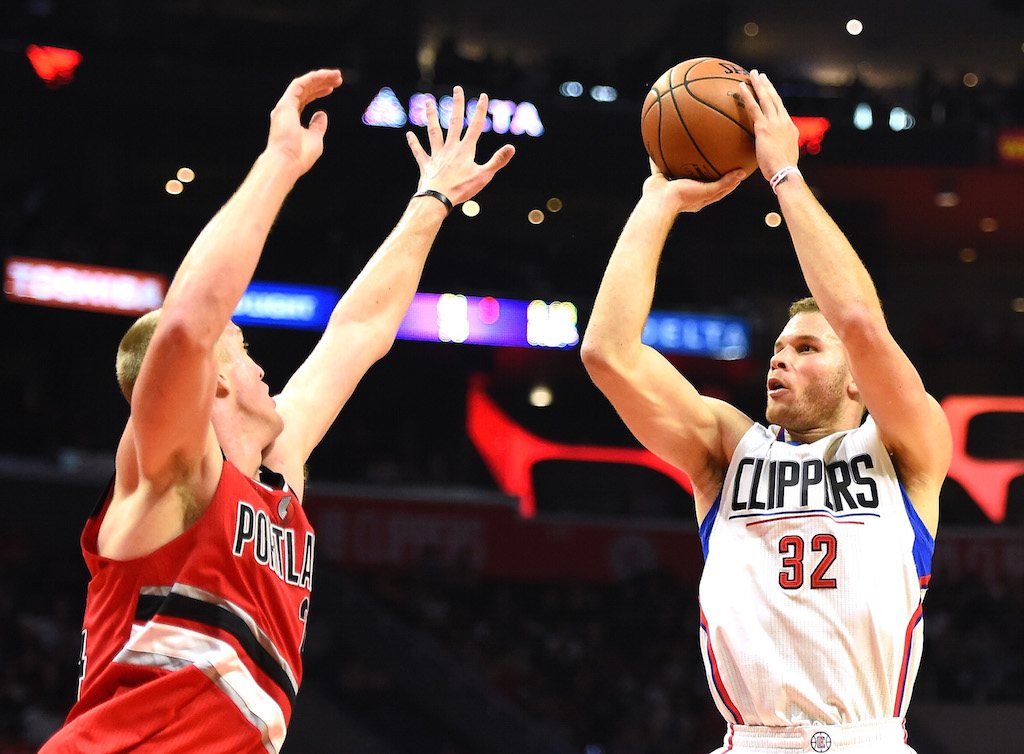 While the Los Angeles Clippers have a complicated cap situation in the post-Chris Paul era, they have four players with player options for 2018–19. Among those players, a real case could be made for each of them declining and going out to the free agent market.
But the problem here is that the Clippers would need all of them to decline their player options. They'd also need to renounce the rights to DeAndre Jordan, Austin Rivers, Milos Teodosic, Wesley Johnson, and Lou Williams. If basically starting over with just Blake Griffin is tempting to Westbrook, you definitely do it. It's hard to see this happening.
Los Angeles Lakers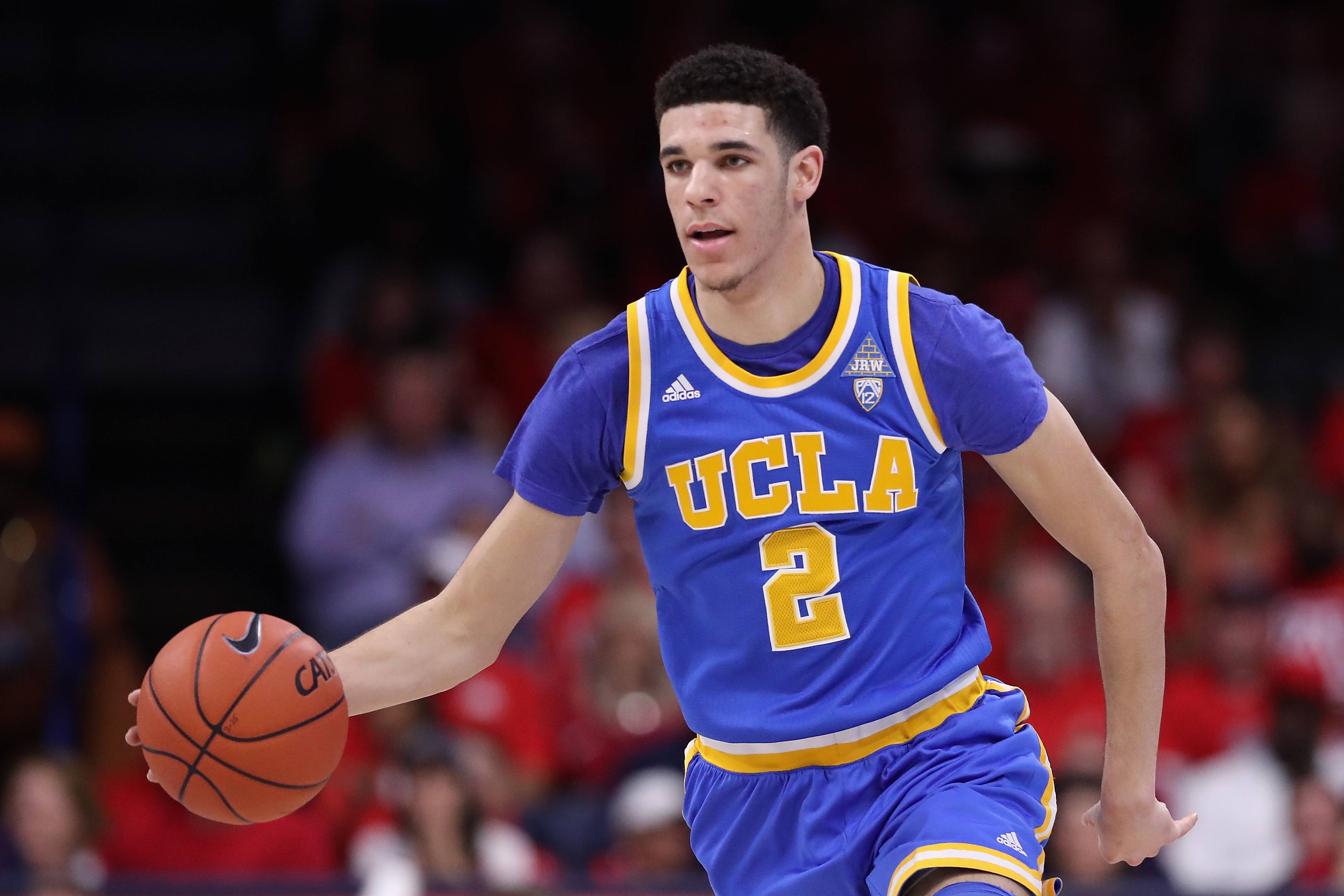 Even without finding a taker for Luol Deng's salary, the Los Angeles Lakers could have enough more than enough cap space to sign Westbrook to a max deal in the summer of 2018. Brook Lopez, Kentavious Caldwell-Pope, and Julius Randle will all be free agents who the Lakers would like to return to their roster, and that complicates things.
But assuming they can find someone who would like a draft pick or two in exchange for taking on Deng's salary, the Lakers could have a realistic shot at signing Westbrook. Don't forget, Russ grew up in California and attended UCLA.
Memphis Grizzlies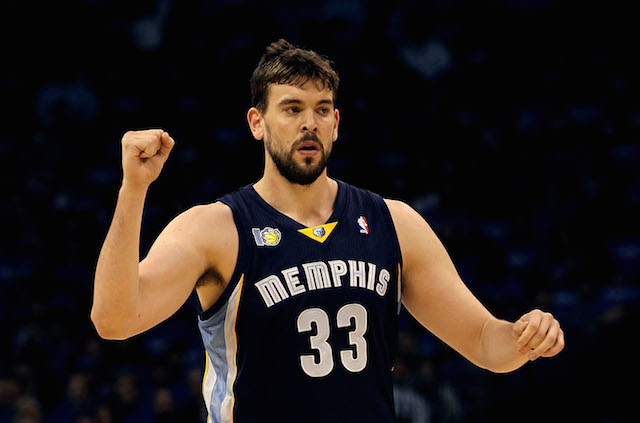 There are two scenarios where the Memphis Grizzlies can create the $35 million in cap space that would be necessary to sign Westbrook, and both start with the team renouncing their free agents.
From there, Memphis would either need someone to take on the contract of point guard Mike Conley Jr. (fat chance) or the combination of Chandler Parsons and Ben McLemore (fatter chance). The good news is that Westbrook won't likely be interested in the Grizzlies, so they won't even need to deal with the headache of figuring that out.
Miami Heat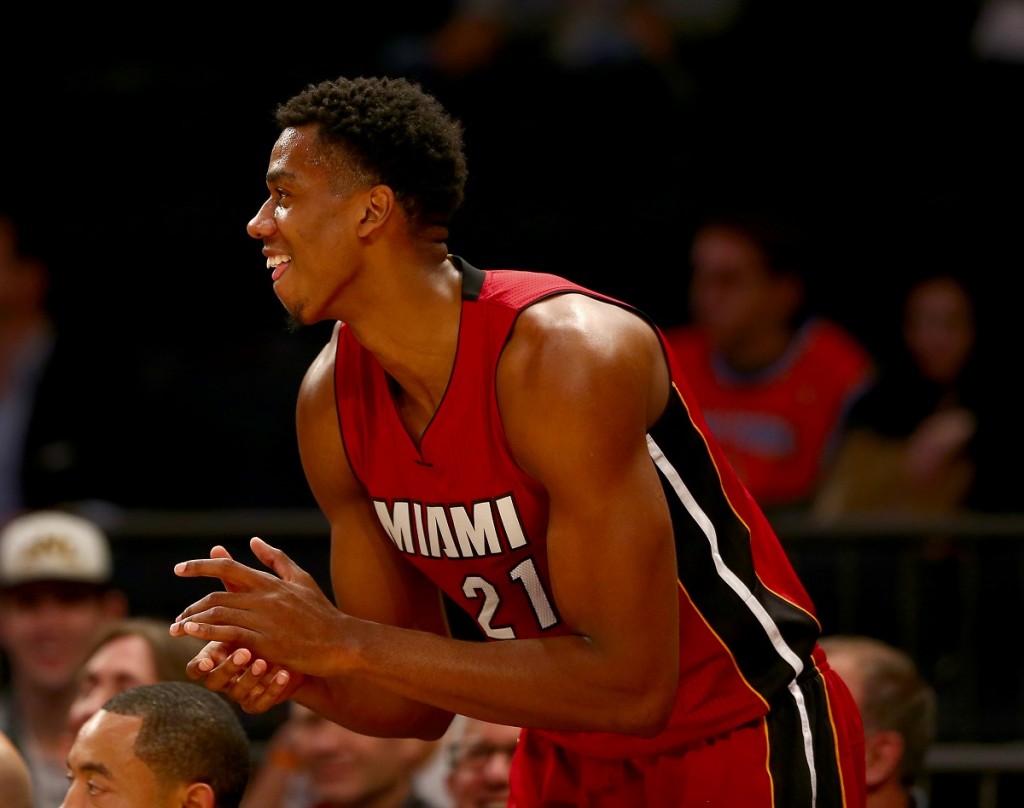 While there are plenty of hurdles in the way, never count out Pat Riley. This roster genius once cleared enough room to re-sign Dwyane Wade while bringing in LeBron James and Chris Bosh. Could the Miami Heat end up with Westbrook next summer?
Considering their payroll problems, they'd need to dump about $42 million in salaries to make it work. Dealing Goran Dragic, Tyler Johnson, and Kelly Olynyk more than accomplishes that, and it would leave Westbrook to team up with Hassan Whiteside, Dion Waiters, James Johnson, and Justise Winslow. It's probably a long-shot, but seriously, never bet against Riley.
Milwaukee Bucks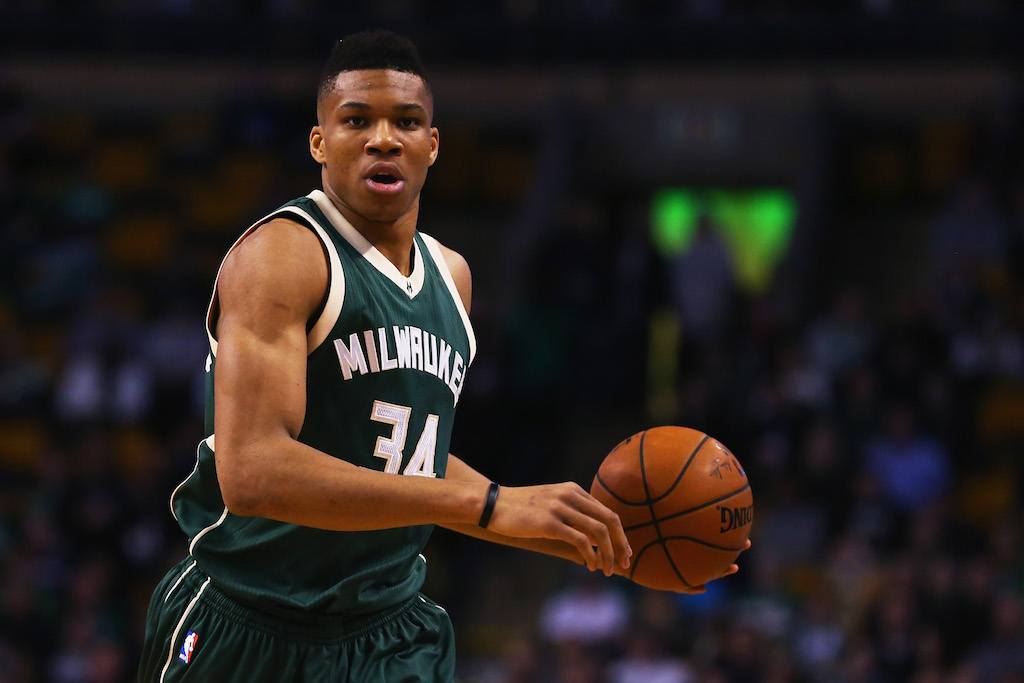 The Milwaukee Bucks actually have some serious salary coming off the books in Greg Monroe and Spencer Hawes, but it only leaves them with about $2 million in cap space. Then, of course, there is the Jabari Parker situation.
They could renounce their $8 million cap hold on Parker, bumping that $2 million figure to $10 million and leaving them $25 million short of signing Westbrook. Parker is coming off his second torn ACL, so it's a difficult spot to be in. Either way, finding takers for three from a group of Tony Snell, John Henson, Mirza Teletovic, and Matthew Dellavedova would do the trick, leaving Westbrook to team up with Giannis Antetokounmpo and Khris Middleton.
Minnesota Timberwolves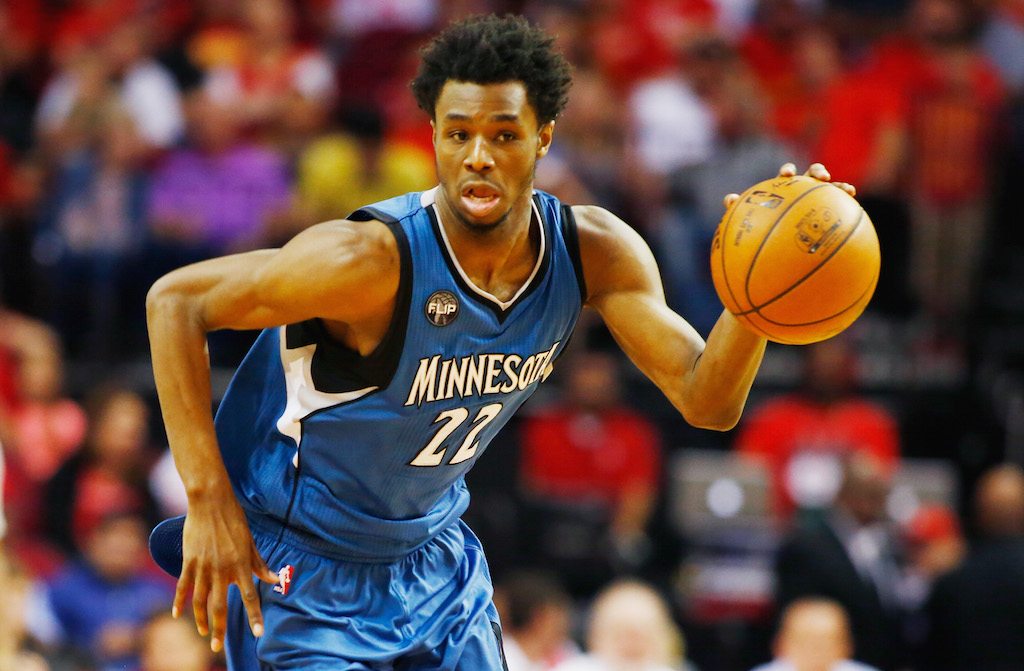 The fact that the Minnesota Timberwolves will likely look to sign guard Andrew Wiggins to an extension will complicate things. The talent-laden T-wolves brought in Jimmy Butler and Jeff Teague to go along with Wiggins and Karl-Anthony Towns, forming one of the most envied young rosters in the league.
To keep Wiggins and sign Westbrook, Minnesota would need to dump Teague, center Gorgui Dieng, forward Taj Gibson, and backup center Cole Aldrich. It's hard to envision this happening for a number of reasons, but a core of Westbrook, Wiggins, Butler, and Towns would dominate the league for years.
New Orleans Pelicans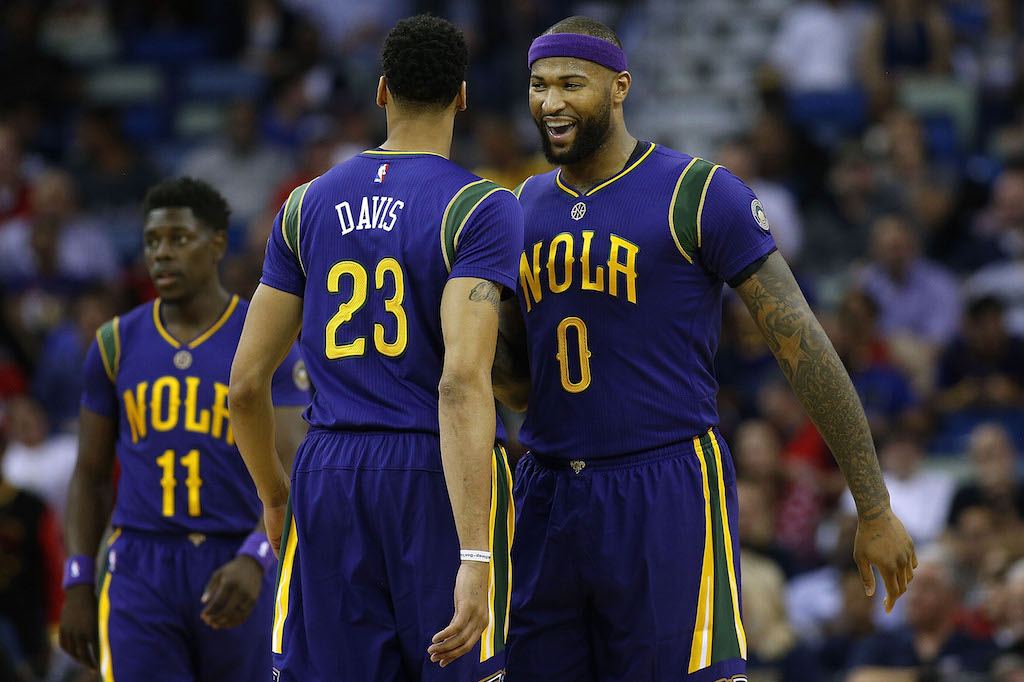 If everything broke just right, the New Orleans Pelicans could pull this off. If they renounced the rights to every free agent except DeMarcus Cousins, they could re-sign Cousins and bring in Westbrook to play alongside Anthony Davis by dumping the following players: Omer Asik, E'Twaun Moore, Solomon Hill, and Jrue Holiday. That won't be easy, especially because they could only afford to take back around $6 million in guaranteed salary. But a big three consisting of Westbrook, Cousins, and Davis would be worth the effort.
New York Knicks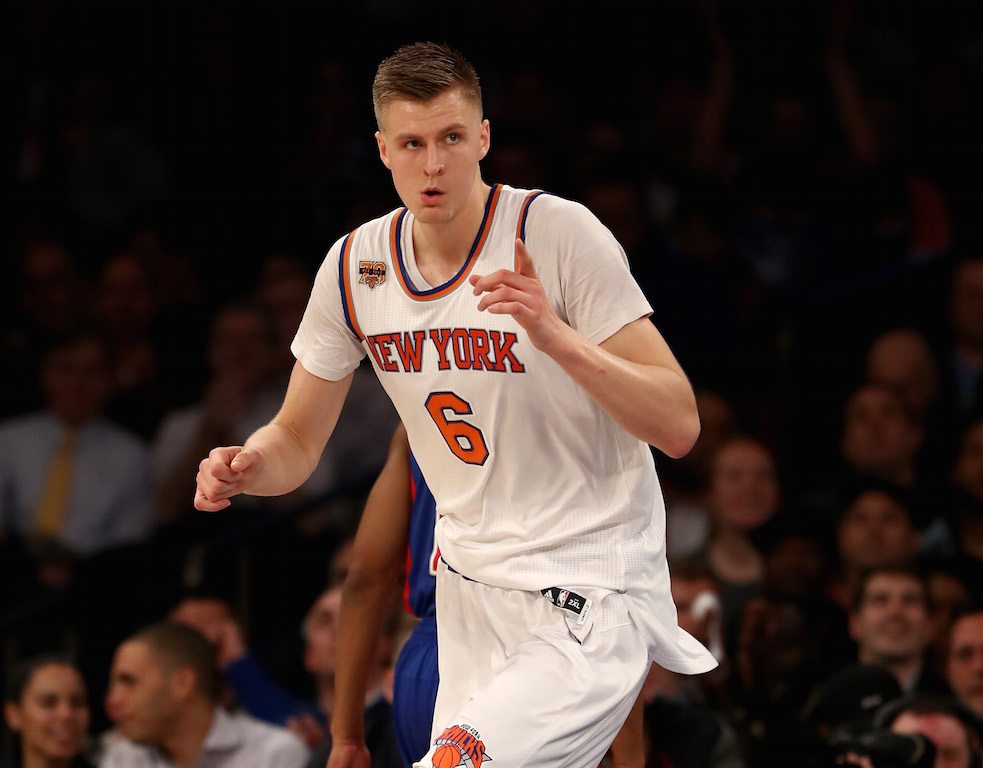 The New York Knicks are the biggest mess in the NBA, but the silver lining is that — as currently constructed with Carmelo Anthony on the roster — lining up the salary cap space for Russell Westbrook is pretty clear cut.
Anthony would almost certainly opt out of his contract just to get away from the Knicks, while Ron Baker and Kyle O'Quinn would do the same to cash in bigger free–agent contracts. That leaves just enough space to sign Westbrook. But outside of the promise of Kristaps Porzingis, why would the MVP make this move? We're not buying any reason for Westbrook to join the Knicks.
Oklahoma City Thunder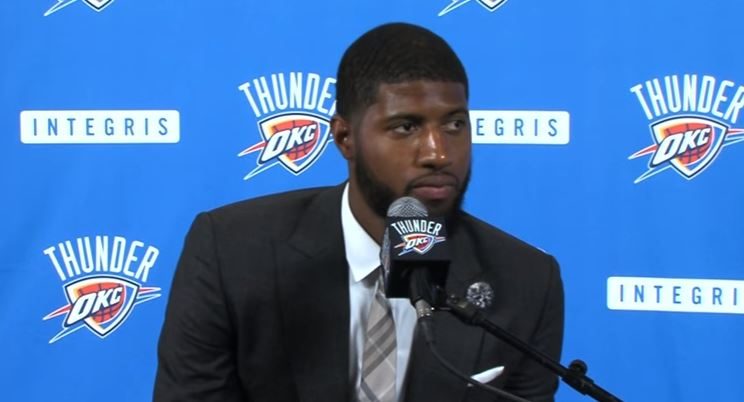 There are plenty of reasons for Westbrook to stay in Oklahoma City. He has played the first 10 years of his NBA career with the Thunder, and they just traded a bunch of assets to give Westbrook former Indiana Pacers forward Paul George as his running mate.
Those two, along with Enes Kanter and Steven Adams, form one of the better teams in the Western Conference in 2017–18. But George can opt out of his deal next summer as well. There will be little incentive for Westbrook to stick around if George bolts. It's complicated in Oklahoma City, for sure, but the smart money is still on Westbrook sticking around.
Orlando Magic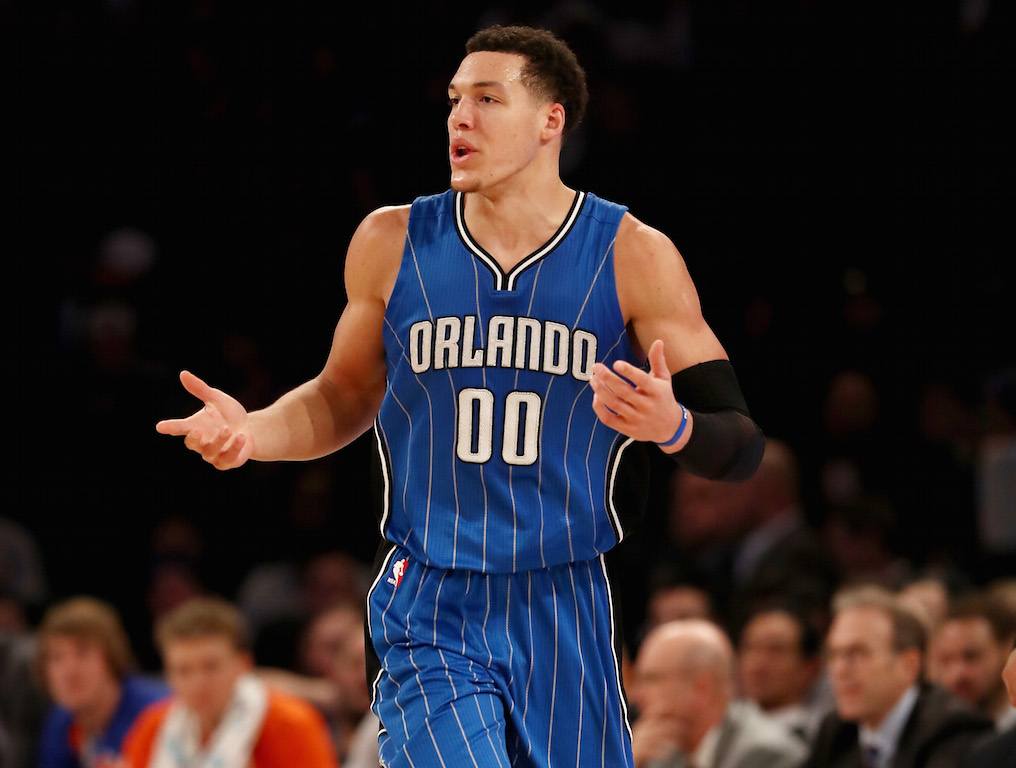 Having Aaron Gordon, one of the Orlando Magic's key players, hitting free agency next summer complicates their salary cap situation. But assuming they bring back Gordon, the Magic probably have to clear about $45 million to be able to bring on Westbrook. That means finding takers on Bismack Biyombo, Evan Fournier, and Terrence Ross with no salary coming back.
Westbrook, Gordon, and Nikola Vucevic would be a lot of fun, but they're probably not the top team in the Eastern Conference. If Westbrook is secretly a huge Disney World fan, there's a chance it works out with the Magic.
Philadelphia 76ers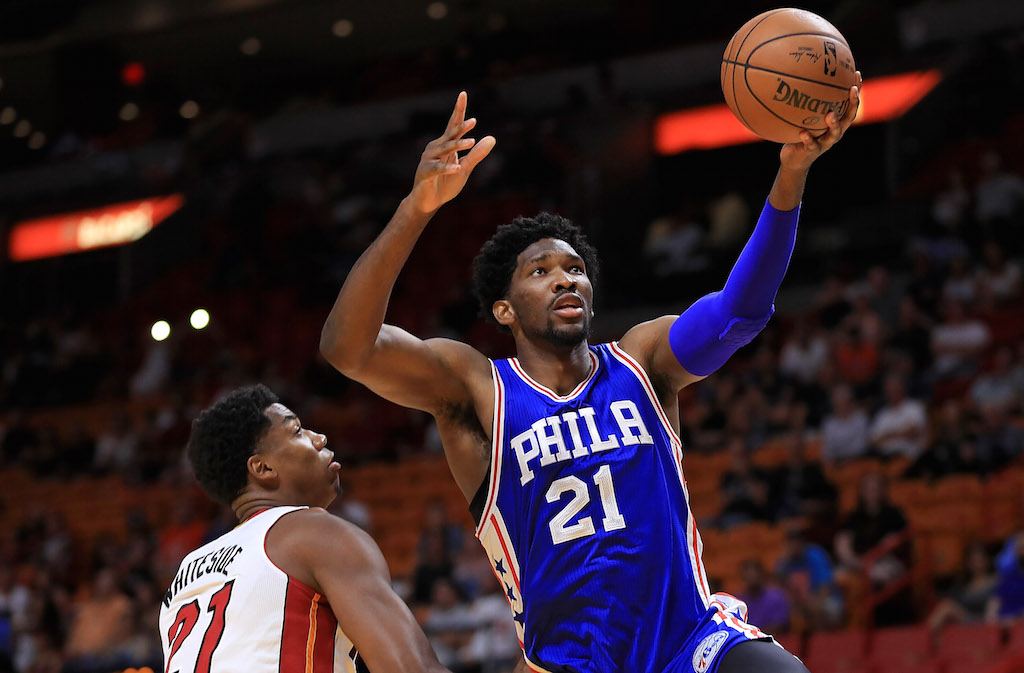 There is no other way around it, the Philadelphia 76ers are an attractive free-agent destination. No other team can boast the Sixers' tremendous base of talent, with Joel Embiid, Ben Simmons, Markelle Fultz, and Dario Saric. Embiid is a free agent next summer as well, but Philly has enough cap space to bring him back and still sign Westbrook to a max contract without giving up anything else from their core. It might not happen immediately, but that team could contend for a championship for years to come. We'll put the Sixers in the "maybe" pile for now.
Phoenix Suns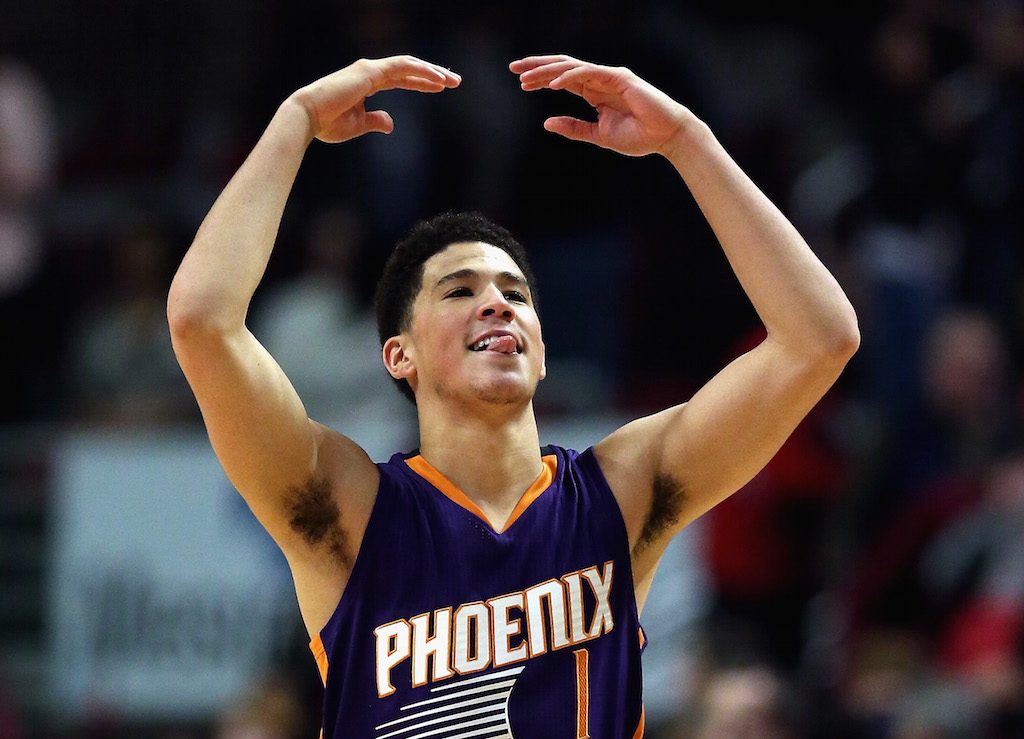 The Phoenix Suns aren't in a position where they can sign Westbrook without making some major deals. T.J. Warren, a 24-year-old forward who Phoenix would like to retain, will probably take up the majority of the money they would've had in free cap space.
The Suns would love to find someone to take Brandon Knight's contract, and if they're also able to move Tyson Chandler and Jared Dudley they would be set. Phoenix would have enough cap space for Westbrook, along with Warren, Eric Bledsoe, budding star Devin Booker, Marquese Chriss, and 2017 first-round pick Josh Jackson. There is a lot to love about that team.
Portland Trail Blazers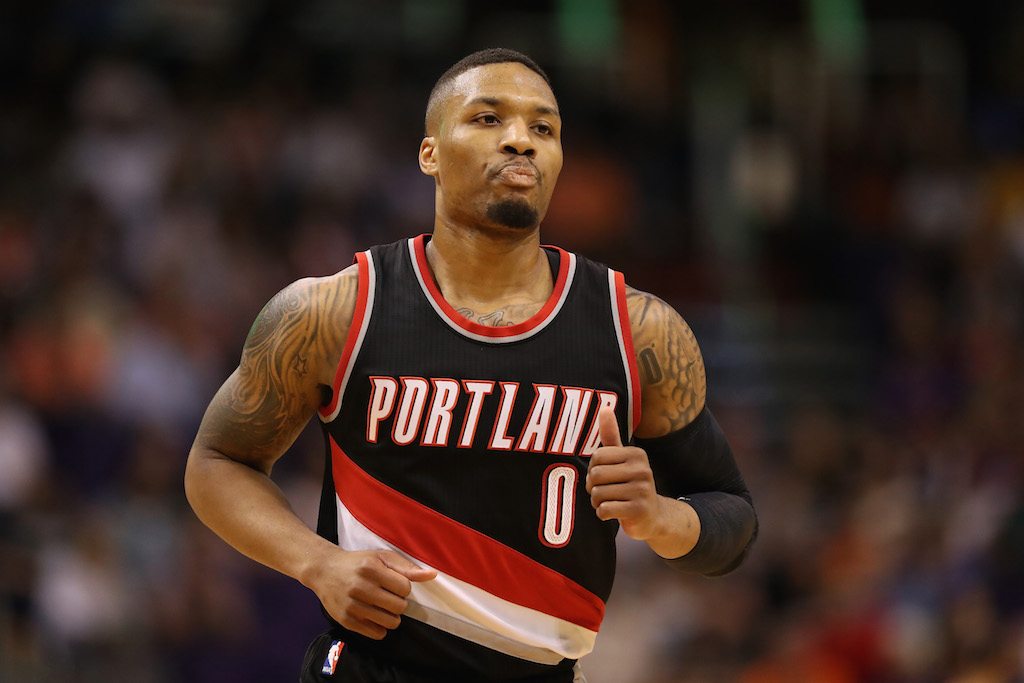 As their roster is currently built, the Portland Trail Blazers are much more likely to be over the luxury tax threshold in 2018–19 than they are to clear enough cap space to sign Russell Westbrook.
With Damian Lillard ($27.7 million), C.J. McCollum ($25.7 million), Allen Crabbe ($18.5 million), and Evan Turner ($17.8 million) on the roster with a handful of good role players hitting free agency, the Blazers would need to make a flurry of deals. That likely means moving a combination of McCollum or Lillard in addition to either Crabbe or Turner, plus others. Not to mention, Portland doesn't appear to be on Westbrook's radar. Again, we'd never say never, but this is as close to never as it gets.
Sacramento Kings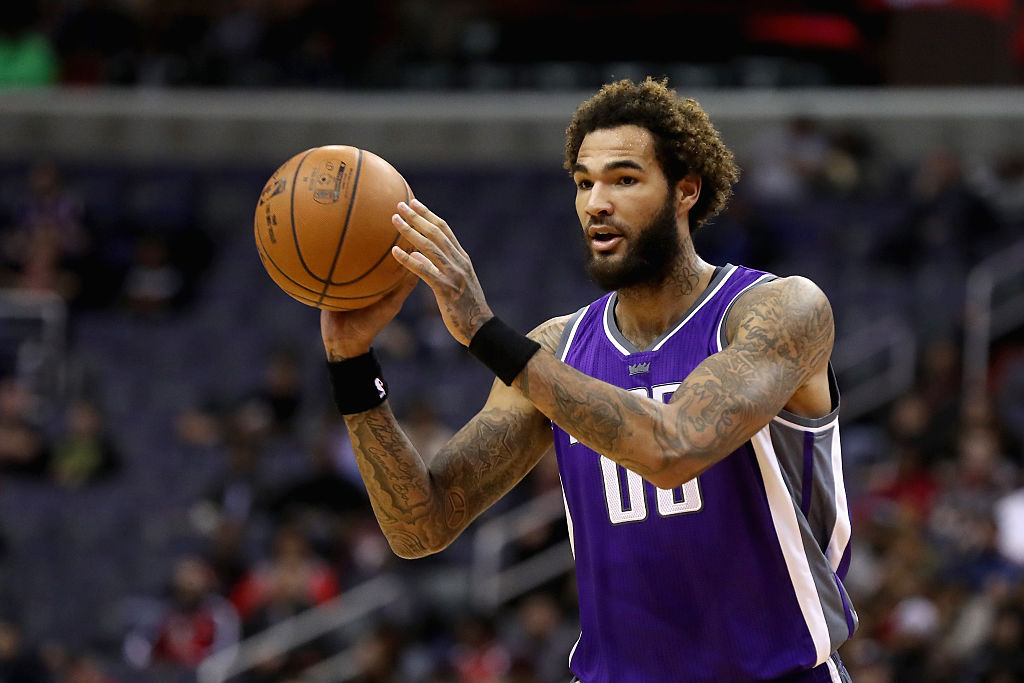 The Sacramento Kings have had an excellent offseason and their collection of young talent is certainly tempting for a star. To make it happen, the Kings would likely just need to find a taker for the contract of 32-year-old George Hill and hope that either Kosta Koufos or Garrett Temple decline their player option.
A core of Westbrook, Willie Cauley-Stein, Buddy Hield, De'Aaron Fox, Justin Jackson, and Harry Giles has serious potential. But this is Sacramento… When was the last time they attracted a big-ticket free agent?
San Antonio Spurs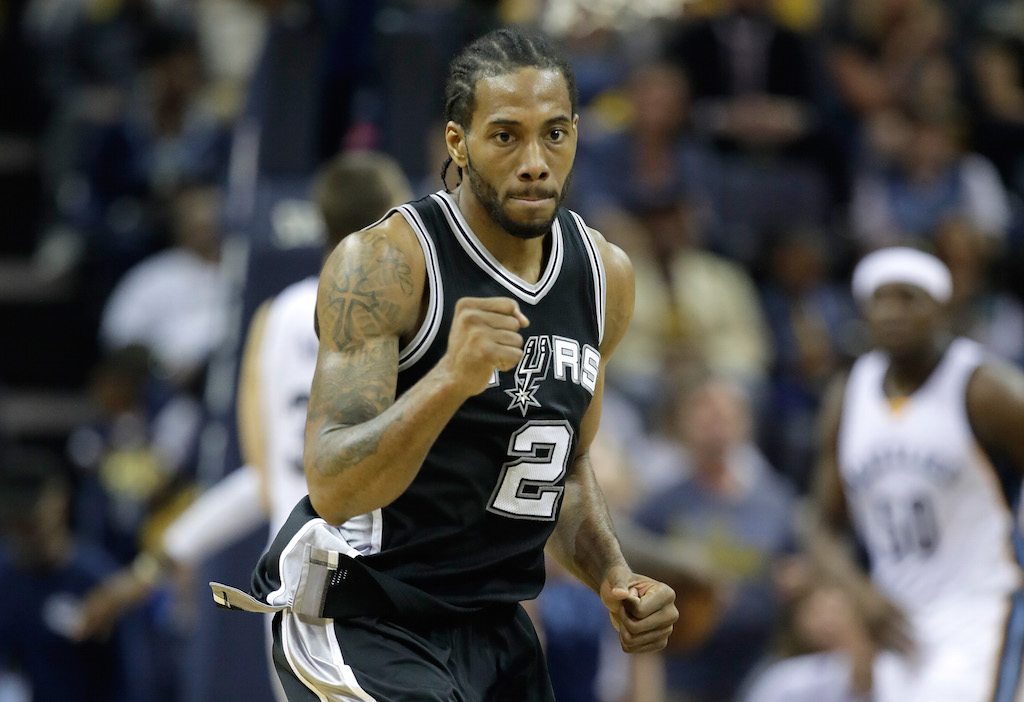 We should view the San Antonio Spurs as a major dark horse in the Westbrook chase. Like the Mavericks, the Spurs can boast no state income tax as a bonus. But the Spurs can also boast an extended winning tradition, with the best coach in the NBA in Gregg Popovich.
If Rudy Gay opts out of his $8.8 million deal — likely if he's healthy and plays well — the Spurs would only need to clear around $5 million in space thanks to the expiring contract of Tony Parker. Westbrook with Kawhi Leonard and LaMarcus Aldridge would be a serious title contender, and logistically it works. We won't rule it out.
Toronto Raptors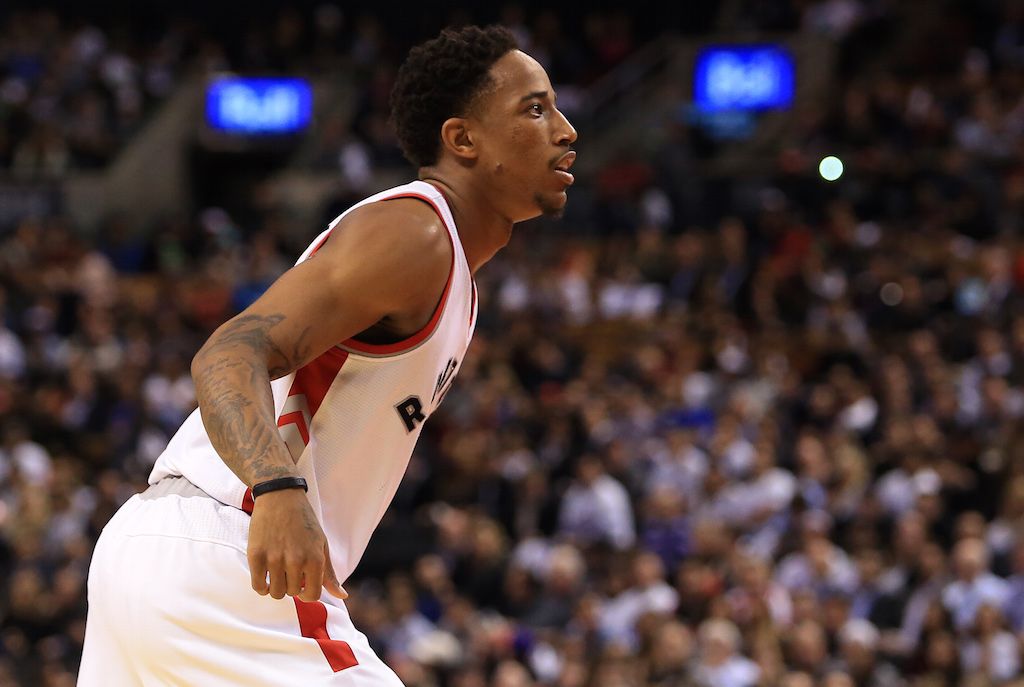 The Toronto Raptors just spent a ton of money, signing point guard Kyle Lowry and power forward Serge Ibaka to long-term deals. To clear enough cap space to sign Westbrook, the Raptors would need to clear about $52 million off their payroll in addition to letting go of their free agents — minus Norm Powell, who has just a $1.8 million cap hold.
Finding a taker for Lowry probably wouldn't be too tough, and from there packaging Jonas Valanciunas and C.J. Miles in a deal would do the trick. Westbrook, Ibaka, and DeMar DeRozan might be good enough to overtake LeBron and the Cavaliers in the East, but not good enough to take down the Warriors.
Utah Jazz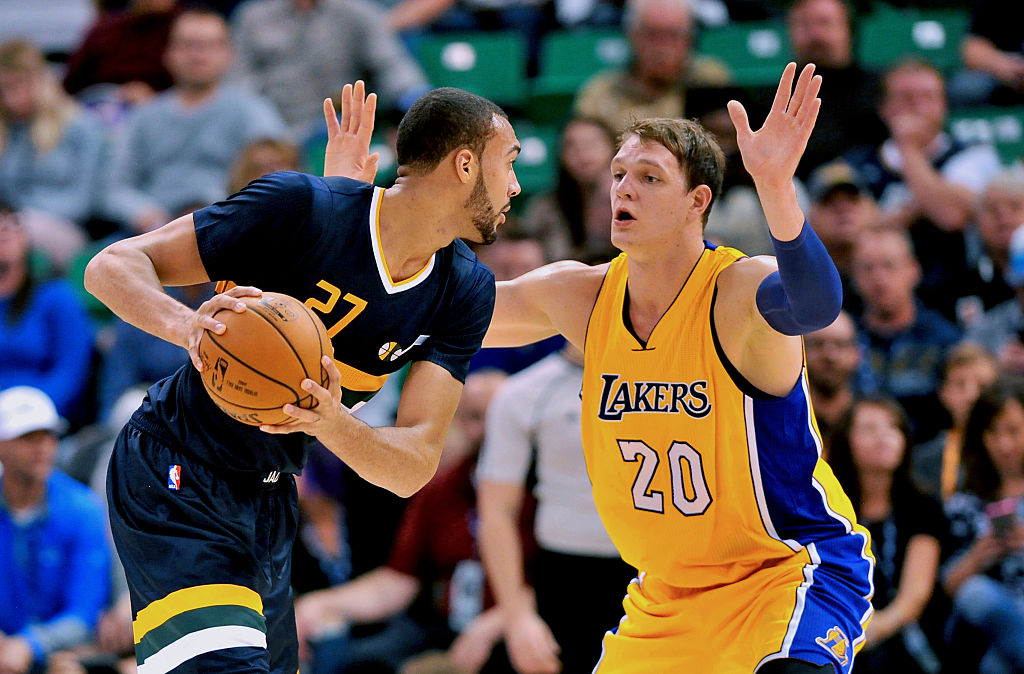 For the Utah Jazz, saying goodbye to free agents Derrick Favors, Dante Exum, and Joe Johnson would be a fantastic start to clearing enough cap space for Westbrook. They'd need to find a taker for Ricky Rubio's $14.9 million salary, as well as one other player such as Thabo Sefolosha, Donovan Mitchell, or Jonas Jerebko.
Then the Jazz could sign Westbrook and pair him with Rudy Gobert, who has quite possibly become the best defensive center in the league. But Gobert alone isn't enough to attract Westbrook to Salt Lake City, especially after 10 years in Oklahoma City.
Washington Wizards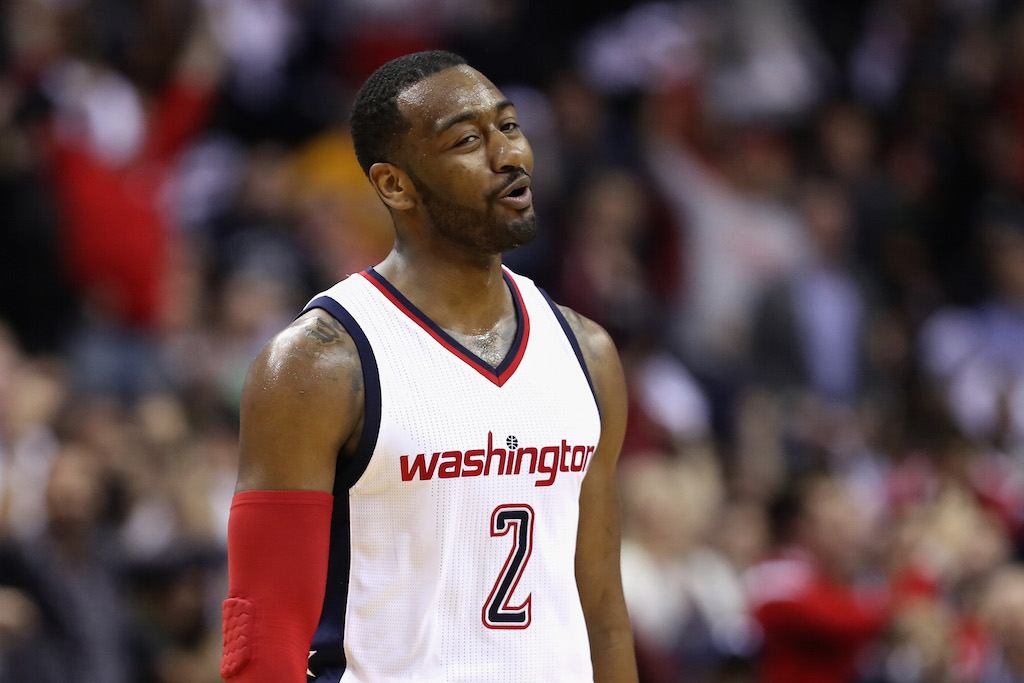 The Washington Wizards are set at point guard with John Wall and well over the cap with their total collection of talent heading into the 2018–19 season. But let's take a look at their situation anyway, just for fun.
The Wizards would need to subtract about $62 million from their payroll, and that likely starts with Bradley Beal's $25.4 million cap hit. Subtracting Ian Mahinmi, Marcin Gortat, Jodie Meeks, and Jason Smith with minimal salary coming back would leave the Wizards with Wall, Otto Porter Jr., Markieff Morris, and enough space for Westbrook. That's probably the best team in the Eastern Conference, but a major long-shot in terms of becoming a realistic possibility.
Statistics courtesy of ESPN, Spotrac, and Basketball -Reference.