NBA Free Agency Watch: The 6 Teams Hoarding the Most Cap Space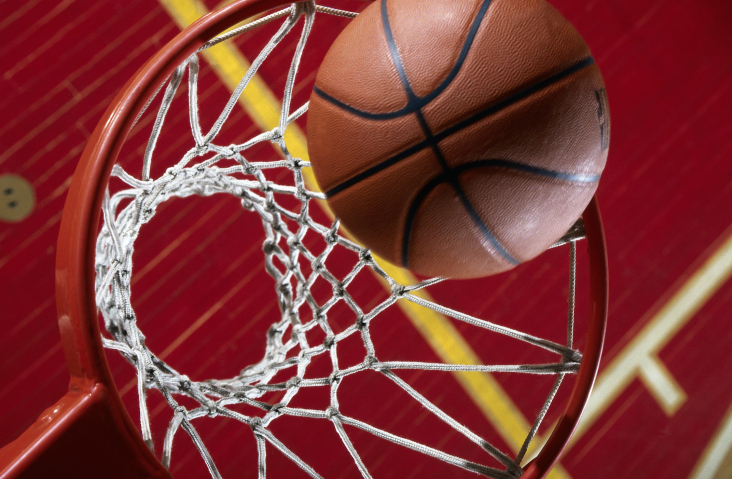 Now the fireworks can start. With the advent of free agency just hours away as of this writing (Monday afternoon), and a free agent class that's ripe with potential, even if the most coveted free agent — LeBron James, who opted out of  the last year in his contract with Miami — is, probably, staying in South Beach. But James is hardly the sole goal in the outset of the real start of the NBA offseason, and teams have been loading up on cap space to fill out their rosters and try to find the moving pieces that will move them closer to contention.
Part of what makes the new discussion over cap space so interesting is the fact that this represents yet another year for teams to get acclimated to the 2011 Collective Bargaining Agreement, and even the front offices that have been positively plodding in adjusting their approaches. Any team that wanted to clear cap space has been able to do so, and teams have been hesitant to swap solid contributors for first round picks, a process once as regular as watching the tide ebb and flow. Now, the teams that want cap space can get it, and the only teams that seem to be stuck outside the loop are Brooklyn, who were trying to go all in on a championship, and New York, who seem doomed to Knicks any hope for themselves regardless (sorry for that awful pun.)
So, here we are, looking at the five teams that have the most financial wiggle room for this loaded NBA offseason. Perhaps this is the only place where strong contenders and absolute bottom feeders can coexist as equals. All cap information taken from Spotrac.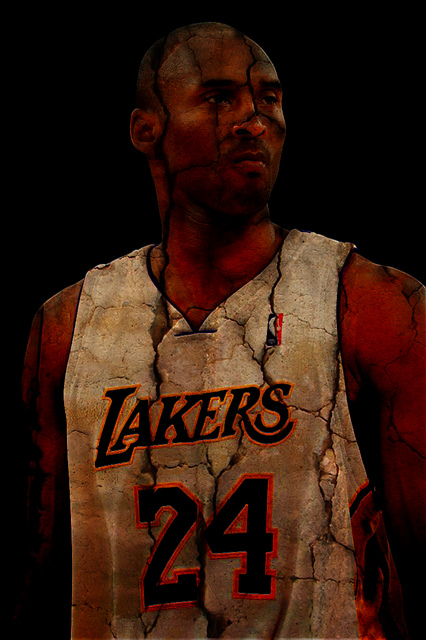 6. Los Angeles Lakers — $28.1 million in cap space
Here's some fun math. The salary cap for 2014-2015 projects to be just over $63 million. An NBA team has 12 roster spots on it. If the Lakers wanted to buy train tickets for all the players they have under contract for the upcoming season, together totaling $35 million and change, how many tickets would they have to buy? The answer is three. If they want to be nice to Kendall Marshall, four, because Kobe Bryant, the ghost of Steve Nash, Marshall, and Robert Sacre are the only players that are signed to the venerable NBA franchise next year. Assuming Kobe is still going to be playing like a 36 year old  — his birthday is in August — recovering from a torn Achilles' tendon, they're going to be much closer to the bottom than to the Larry O'Brien Trophy.
Lakers fans will say that they have enough room to offer a pair of might-as-well-be max contracts if they're able to find a taker for Nash's contract, and they'd be right. Unfortunately, that would leave them roughly 9 spots short of, uh, a functional NBA roster. Again, that's gambling on Kobe rounding into prime form, something that's so far beyond the exception to the rule that we'd have to come up with a new word for it. The Lakers have cap space, but they're not going to grab LeBron and Carmelo Anthony. They might not even be able to resign Nick Young.
5. Dallas Mavericks — $28.6 million in cap space
The Mavericks, on the other hand, are where the Lakers want to be. They've surrounded their aging superstar with a variety of complementary parts, and came closer than anyone else to beating the eventual champions of 2014 as the only team capable of pushing the San Antonio Spurs to seven games. While the Mavericks have agreed, in principle, to a trade featuring Tyson Chandler and Raymond Felton for Samuel Dalembert and Jose Calderon, they've still got enough cap space to throw a max deal at somebody. Failing that, the Mavs will do what they always do, and wait for players that haven't fit in anywhere else. We expect at least 50 wins and a competitive first round.
Note: Shortly after this article was finished, the Orlando Magic waived Jameer Nelson and traded Aaron Afflalo for Evan Fournier, bumping them up to $28.7 million dollars in cap space, placing them above Dallas and Los Angeles.
4. Utah Jazz — $30.9 million in cap space
Earmark some of this for Gordon Hayward, who is a Restricted Free Agent and will likely get a big offer from one of the teams looking for some additional wing scoring (possibly one of the other teams on this list.) According to the Deseret News, the Salt Lake franchise envisions Hayward as a long term member of the Jazz, and will consider contesting anything up to and including a max deal — which sounds a little insane, but the Jazz have historically been very big on building from within. Hayward was drafted in 2011 out of Butler, where he played for the current head coach of the Celtics, Brad Stevens. Boston, not surprisingly, have been one of the clubs linked with Hayward. The Jazz recently selected Dante Exum with the fifth overall pick in the 2014 NBA draft.
3. Philadelphia 76ers — $32.6 million in cap space
Earlier in this article, there were teams mentioned that were, in the best case, title contenders. Later in this article, there will be more. The Philadelphia 76ers are, quite simply, the opposite of that. Described by Grantland's Zach Lowe as "an unprecedented convergence of a GM with big dreams and a new ownership group happy to empower him to pursue those dreams," the Philadelphia 76ers have gone all in on the NBA draft lottery, with manager Sam Hinkie embracing the scorched roster tactics of his mentor, Sam Presti.
Presti, of course, was the general manager who helped the Seattle Supersonics turn into the Oklahoma City Thunder by putting out an aggressively bad team year after year. The Thunder, who birthed the basketball careers of Serge Ibaka, Russell Westbrook, James Harden, and Kevin Durant out of those years, are the goal for Philly. They haven't been real title contenders since Allen Iverson was traded in 2006, and they're looking to get back to that level via draft lottery talent. They very well might be successful in their journey — it's just going to be more fun if you don't watch it.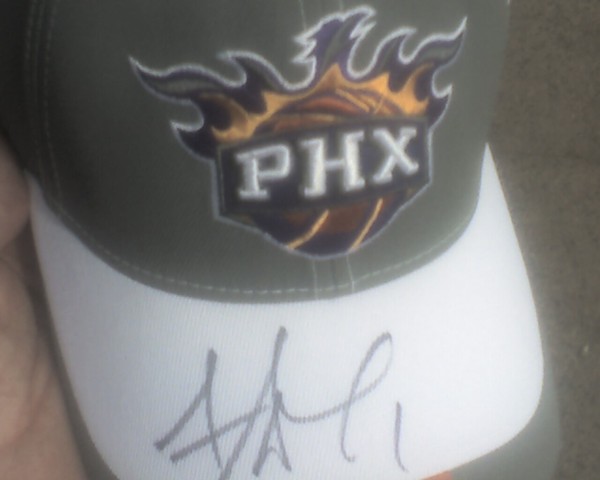 2. Phoenix Suns — $37.5 million in cap space
Out of all the teams on this list, the Suns are the biggest surprise. After finally giving up on the Steve Nash Era two years ago, the Suns decided to jettison all hope and trade for both of the Morris Twins so fans would at least get sort of excited about their roster after a chance on Michael Beasley didn't pan out (seriously.) Then, a weird thing happened — they nabbed Eric Bledsoe for Jared Dudley, put him into a two point guard lineup with Goran Dragi?, and started winning. A lot.
The Suns finished just two games out of the playoffs last season, especially impressive after losing Bledsoe to injuries for stretches of the season, and while he's a free agent, the Suns have enough money to retain him if he wants to stay and add some pieces to get them into the postseason. They're doing all of it while playing fun basketball, which might be the best part.
1. Miami Heat — $60.3 million in cap space
The Heat, on the other hand, top this list through a technicality. We don't actually expect LeBron, Chris Bosh, or Dwyane Wade to leave Miami (same goes for Udonis Haslem, for that matter), but because they've all opted out of their contracts, their deals don't count against the cap. The deals that are on the record right now? Norris Cole, Justin Hamilton, and the as-of-yet unsigned Shabazz Napier. The easiest explanation for this behavior, by the way, is that they're going to sign team friendly deals which will allow Miami's front office to build a better team around them than the one they had this year. For more info on all 30 NBA team's cap space, click here.
Note: when this article was originally published, the Heat had $58.8 million in cap room. It has been updated to reflect the new figure.