NBA: 4 Reasons Giannis Antetokounmpo and the Bucks Will Struggle to win 55 Games This Season
In the 2018–2019 season, the Milwaukee Bucks and their star, Giannis Antetokounmpo, topped the league with their first 60-win season since 1981. The "Greek Freak" had a great season, averaging 27.7 points per game and being named the NBA Most Valuable Player. Despite all that, don't expect a repeat for this season. Here's a look at four reasons Giannis Antetokounmpo and the Bucks will struggle to win 55 games this season.
1. Giannis Antetokounmpo is the only star
The Bucks had a stellar 2018–19 season, but a lot of that rested on the outstanding abilities of Giannis Antetokounmpo. Other NBA teams have multiple stars to share the load, which may make it harder for the Bucks to make it all the way to the Finals this season. Relying on one player's abilities exposes one of Antetokounmpo's weaknesses: he's not a 3-point shooter.

Last season, he attempted 2.8 per game, making 25.6% of them. In addition, Antetokounmpo and the Greek national team didn't do well this summer at the FIBA Basketball World Cup, raising minor concerns that it is possible to defend against his skills.

2. No Malcolm Brogdon
Antetokounmpo may be the star, but the loss of Malcolm Brogdon to the Indiana Pacers during the offseason will have a big effect. Brogdon has been a solid defender and great shooter. He averaged 15.6 points per game last season and made 50.5% of his shots from the field, 42.6% of his three-point shots, and 92.8% of his free throw attempts.

Maybe another player will step up, but right now, there's a hole in the Bucks offense. As part of the Brogdon sign-and-trade deal, the Bucks do get a 2020 first-round and two future second-round draft picks, so there could be hope for future seasons.

3. It's a different team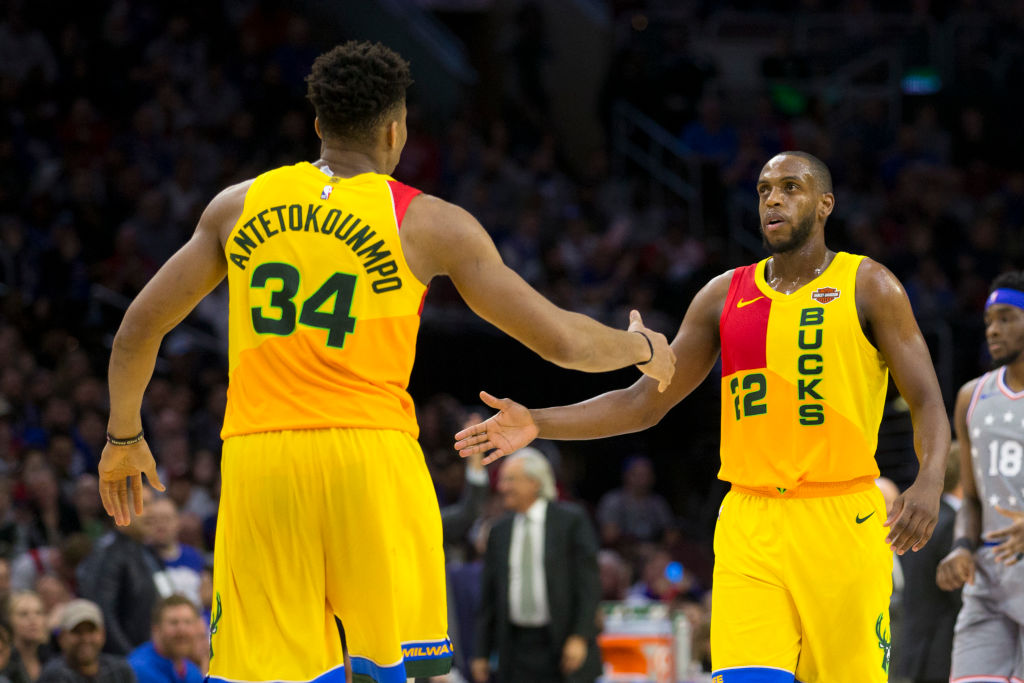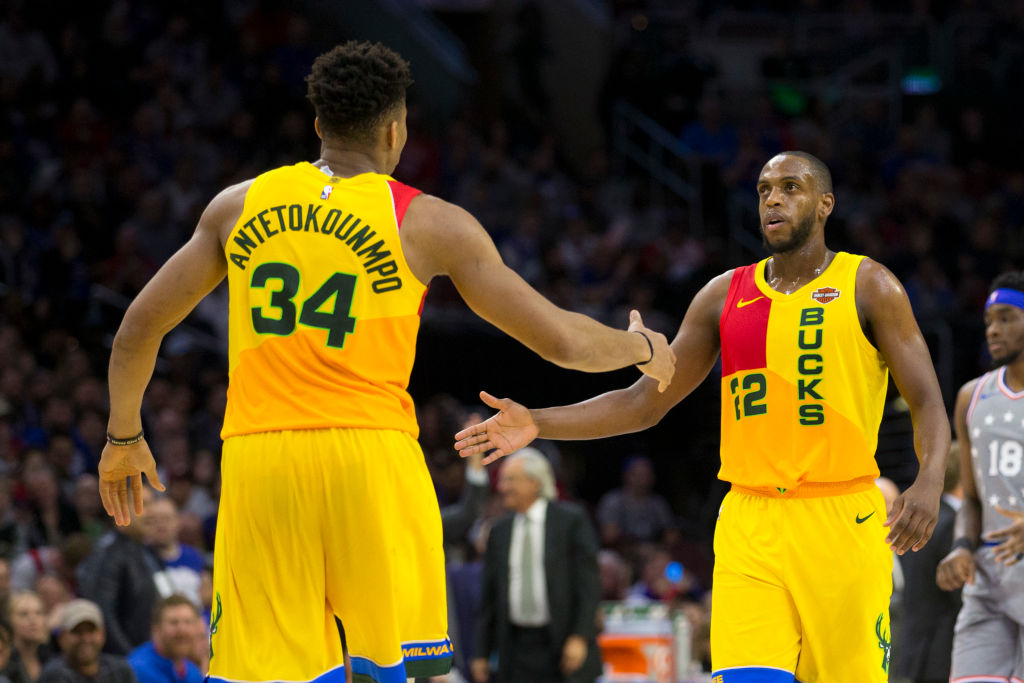 While Giannis Antetokounmpo is the one big NBA star on the Bucks, they still play as a team. It's a bit of a different team this year compared to last, though.

The Bucks had 60% of their starting lineup plus several bench players due for new contracts. While Malcolm Brogdon departed, Brook Lopez, Khris Middleton, and George Hill stayed. Nikola Mirotic also left to return to the Euro League.

Wesley Matthews joined the team from the Indiana Pacers, but it's unlikely he'll be able to fill the shoes of Brogdon since he's not the player he used to be. Other new additions include Kyle Korver, Robin Lopez (twin to Brook), Thanasis Antetokounmpo (Giannis's older brother), and Dragan Bender. It's now a team that's shouldering heavy expectations, but that doesn't have a lot of depth to draw from.

4. The East could be sneakily competitive this year
After being defeated in the Eastern Conference Finals last year, the Bucks should be one of the conference's top teams again this year, along with the Philadelphia 76ers. They aren't quite the same team, though, and the competition is different too. Lots of players changed teams during the offseason, making it harder to predict the best teams for the new season.

Other possible top contenders are the Boston Celtics, Brooklyn Nets, and Chicago Bulls. The Celtics lost Kyrie Irving and Al Horford, but they signed Kemba Walker and Enes Kanter. While these players aren't as strong, better chemistry on the team could produce improved results.

While Kevin Durant will likely miss the season, the Brooklyn Nets upgraded at several positions. While they may not have superstars, they have a very deep team with Kyrie Irving, Taurean Prince, Garrett Temple, Wilson Chandler, and DeAndre Jordan.

The Chicago Bulls have combined young players (Coby White, Zach LaVine, Otto Porter Jr., Lauri Markkanen, and Wendell Carter Jr.) with established veterans (Tomas Satoransky and Thaddeus Young) to create a strong team.

Stay tuned to see if the Giannis Antetokounmpo and the Bucks can actually live up to expectations in the new season.