NBA: Giannis Antetokounmpo is Not 1 of the Top 5 Highest-Paid Power Forwards in 2019-20
Giannis Antetokounmpo led all power forwards in the NBA last season in points (27.7 per game) and rebounds (12.5 per game) last season and was second only to Draymond Green in assists with 5.9 per game. Antetokounmpo won the NBA MVP award last season too, but he'll enter the 2019-20 season as the sixth highest-paid power forward with a salary of $25,842,697. Here are the five power forwards that will be making more than Antetokounmpo this season.
1. Blake Griffin, Detroit Pistons: $34,449,964 in 2019-20
Blake Griffin's talent has always been undeniable, but his durability has been another story. Griffin missed at least 15 games in four straight seasons from 2014-15 through 2017-18. Those injury issues could be back this season as Griffin is expected to be out until November with a hamstring injury.
But in his first full season in Detroit in 2018-19, Griffin managed to play 75 games and set a new career-high in scoring with 24.5 points per game to go along with 7.5 rebounds and 5.4 assists per game. The Pistons have Griffin under contract through 2022 as he is in the third year of a five-year, $171.2 million contract he signed with the Los Angeles Clippers back in 2017-18; the same year they traded him to Detroit.
2. Paul Millsap, Denver Nuggets: $30,350,000 in 2019-20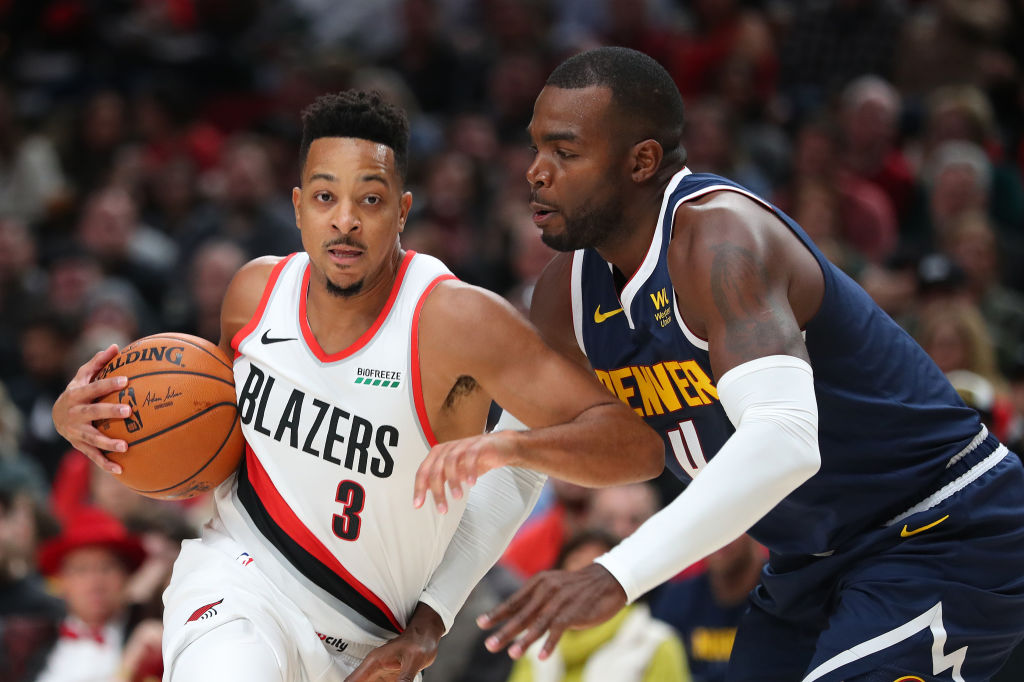 After averaging 17.4 points and 8.3 rebounds per game in four all-star seasons with the Atlanta Hawks, Millsap has averaged only 13.3 points and 6.9 rebounds per game through his first two seasons with the Denver Nuggets. But while he doesn't chip in offensively like he used to, the 34-year-old has been an effective defender in Denver. Millsap is in the final year of a three-year, $90 million deal this season.
3. Kristaps Porzingis, Dallas Mavericks: $27,285,000 in 2019-20
Kristaps Porzingis is one of the most intriguing names on this list. When the New York Knicks made him available via trade, Mark Cuban and the Dallas Mavericks wasted no time at all putting together a package for him. Once they acquired the 24-year-old big man, the Mavericks signed him to a five-year, $158.2 million deal last offseason.
Porzingis tore his ACL in February, 2018 and missed the entire 2018-19 season. The 7'3" Latvian star has the potential to be one of the league's best players, and his pairing with the 20-year-old Luka Doncic could give the Mavericks an elite 1-2 punch for years to come. But if Porzingis continues to struggle with injuries, this could prove to be a very expensive gamble.
4. Anthony Davis, Los Angeles Lakers: $27,093,019 in 2019-20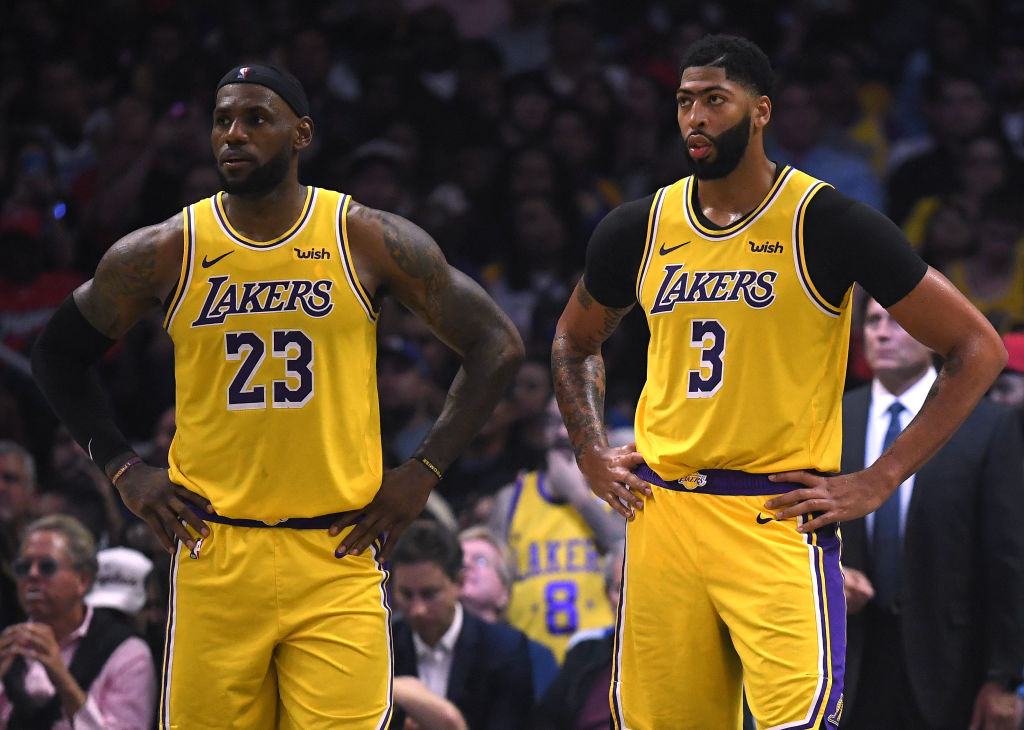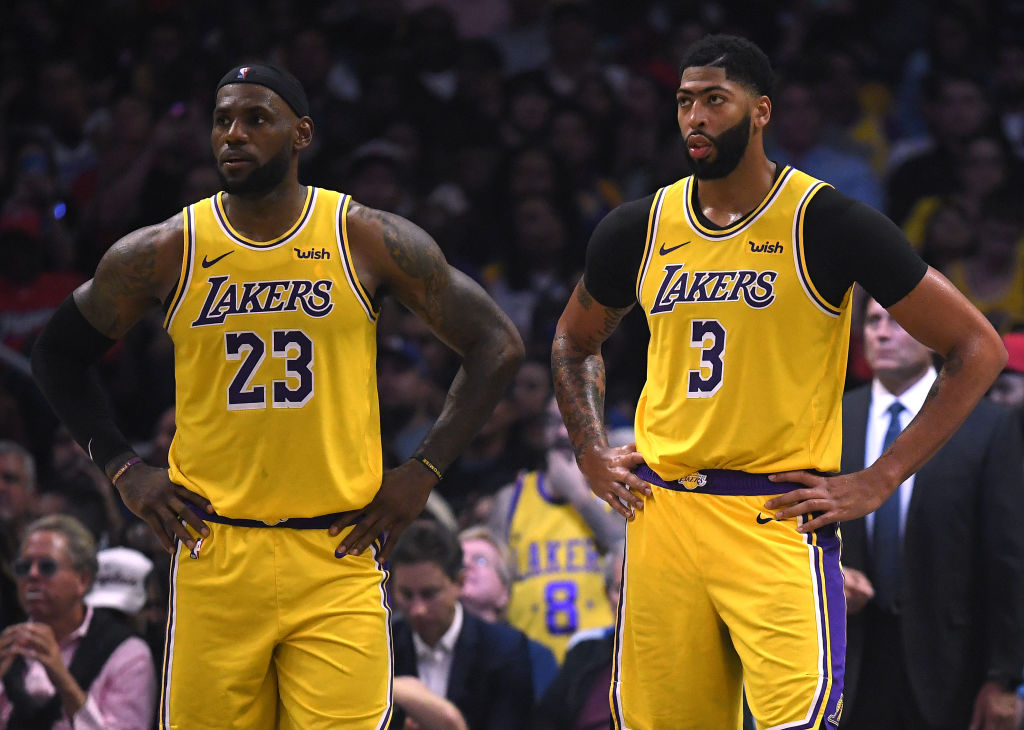 Anthony Davis is still playing on a five-year, $127.2 million deal that he signed with the New Orleans Pelicans before the 2016-17 season. His trade to the Los Angeles Lakers pairs Davis with LeBron James, putting the Lakers among the favorites to win the NBA Championship in 2019-20.
With career averages of 23.7 points and 10.5 rebounds per game, Anthony Davis is widely considered to be a top-five player in the NBA, and he's hoping to prove that with a healthy and productive season in Los Angeles.
5. LaMarcus Aldridge, San Antonio Spurs: $26,000,000 in 2019-20
During a successful four-year run in San Antonio in which he averaged 20 points and 8.4 rebounds per game, Aldridge signed a two-year, $50 million deal extension in 2017 with the Spurs that kicks in this year. The 34-year-old is as steady and consistent as they come; he has scored at least 21 points per game in seven of his last nine seasons and has made the NBA All-Star Game in seven of his last eight seasons.