7 NBA Greats Who Died Way Too Soon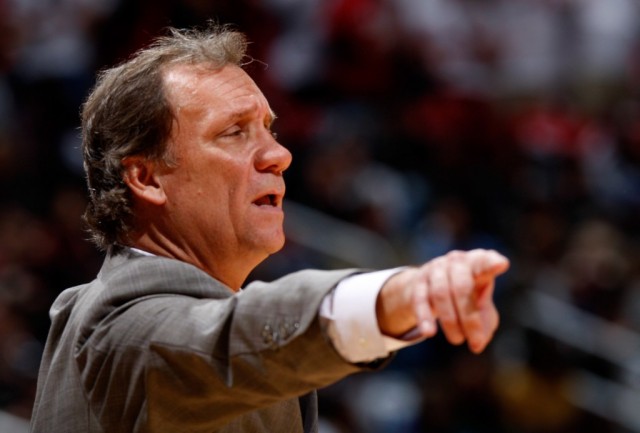 In 2015, the NBA family lost a two-decade member when Minnesota Timberwolves President of Operations and head coach, Flip Saunders, passed away after battling cancer. He was 60 years old.
We can't overstate the impact Saunders had on the Timberwolves, Detroit Pistons, and Washington Wizards — let alone the entire league. He was crucial in turning the Wolves into a perennial Western Conference contender in the late '90s and early 2000s. During his stint as head coach in Detroit, he was extremely successful.
After a brief tenure in Washington D.C., Saunders rejoined the Wolves front office in 2013 and became the head coach in 2014. He was influential in acquiring budding star Andrew Wiggins last offseason and selecting Karl-Anthony Towns with the first overall pick in this year's NBA Draft. Unfortunately, Saunders was far from the first prominent basketball figure to pass away during or shortly after their careers. Here are some other NBA legends who met untimely deaths.
1. Reggie Lewis, SF (Boston Celtics)
Baltimore, Maryland native Reggie Lewis was off to a stellar start to his NBA career in the late '80s and early '90s when he suffered an on-court sudden cardiac death during an off-season practice in 1993. He was 27 years old. In the 1987 NBA Draft, the Boston Celtics took Lewis with the 22nd overall pick. After his terrific career at Northeastern University, he got to play with Larry Bird among others, and K.C. Jones first coached him (shown above during a 1988 game).
He made the All-Star team in 1992 and ended his career with 17.6 points per game and 4.3 rebounds per contest. Following Lewis's death, the Reggie Lewis Track and Athletic Center opened in Roxbury, Massachusetts. The Cs retired his No. 35 jersey in 1995.
2. Eddie Griffin, PF/C (Houston Rockets/Minnesota Timberwolves)
Eddie Griffin died in 2007 after a car crash in Houston, Texas. The seventh overall draft pick in 2001 was just 25 years old. After a short, but great career playing at Seton Hall University, Griffin declared for the draft, and the New Jersey Nets selected him.
The Nets subsequently traded him to the Houston Rockets, where he spent the first two seasons of his NBA career, averaging 8.7 points and 5.8 rebounds per game. Griffin earned selection to the NBA All-Rookie Second Team in 2002. He spent three seasons with the Minnesota Timberwolves from 2004-07, posting an average of 5.7 points and 5.7 rebounds.
3. Len Bias (1986 Boston Celtics draft pick)
Just two days after being chosen as the second overall pick in the 1986 NBA Draft, Len Bias passed away from a cardiac arrhythmia in Riverdale, Maryland. He was only 22 years old. Amazingly just a year before Lewis was chosen, Bias was taken as the Celtics' top pick. He was a first-team All-American while at the University of Maryland and was a two-time ACC Player of the Year.
According to many basketball experts at the time, Bias had the talent and skill set to be an elite NBA prospect. There was a lot of controversy surrounding Bias's death as only one night after the draft, in the early morning hours of June 19, he reportedly suffered a cocaine overdose after using the drug with friends. There was a lengthy trial involving numerous parties, but charges were ultimately dropped.
4. Dennis Johnson, PG/SG (Seattle SuperSonics/Phoenix Suns/Boston Celtics; head coach, Los Angeles Clippers)
Yet another well-known Celtics player, posthumous Hall of Fame-inductee Dennis Johnson passed away following his playing career, but still at the young age of 52. The five-time All-Star died of a heart attack during a practice for the NBA D-League's Austin Toros, the team he coached at the time. After playing college ball at Pepperdine University, Johnson was taken in the second round by the Seattle SuperSonics in 1976.
After four seasons, two all-star appearances, and his first NBA title in the northwest, Johnson was traded to the Phoenix Suns in 1980. Then, in '83, he was moved to the Boston Celtics where he spent the remainder of his playing career as the starting point guard (through 1990). In total, Johnson won three NBA championships and one NBA Finals MVP, made five all-star teams, and earned many other accolades.
5. "Pistol" Pete Maravich, SG (Atlanta Hawks/New Orleans/Utah Jazz/Boston Celtics)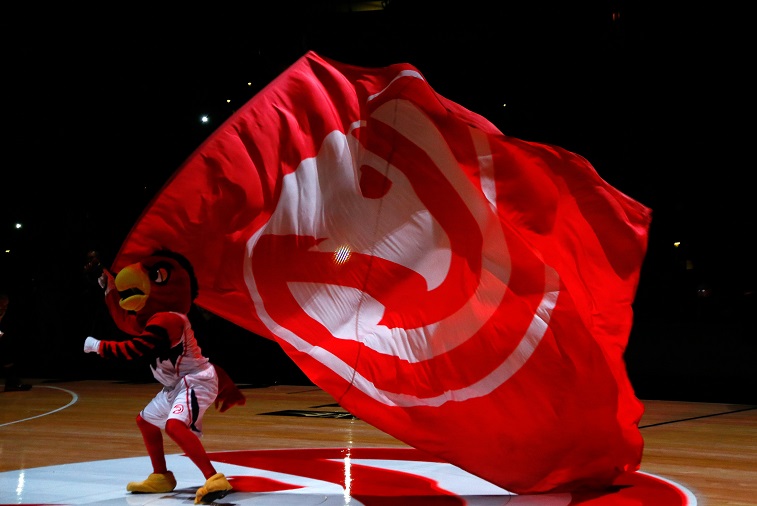 A true NBA legend and trailblazer, "Pistol" Pete Maravich died of heart failure in January 1988. He was 40 years old. After starring for the LSU Tigers in the late '60s, the all-time leading NCAA Division I scorer took his talents to the NBA and was the third overall pick by the Atlanta Hawks in 1970.
He made his presence as an elite guard known early in his career, making five all-star teams and two All-NBA First teams, and winning the scoring title in 1977. He holds numerous NBA and NCAA records to this day and was inducted into the Naismith Memorial Basketball Hall of Fame in '87.
6. Malik Sealy, SG/SF (Indiana Pacers/Los Angeles Clippers/Detroit Pistons/Minnesota Timberwolves
The first-round NBA Draft pick in 1992 was Malik Sealy; he died in 2000 after a car crash. He was 30 years old. The Bronx, New York native played college basketball at St. John's University before the Indiana Pacers chose him with the 14th overall pick in 1992. In two seasons with the Pacers, Sealy averaged 6.1 points and experienced a five-player move to the Los Angeles Clippers.
Here, Sealy had his three best seasons, averaging 12.7 points per game and 3.4 rebounds. After spending a year with the Pistons, Sealy played his final two seasons in Minnesota, before his death. The Timberwolves retired his No. 2 jersey.
Data courtesy of Basketball-Reference.com.