NBA: Hawks Face Long Odds Against the Cavaliers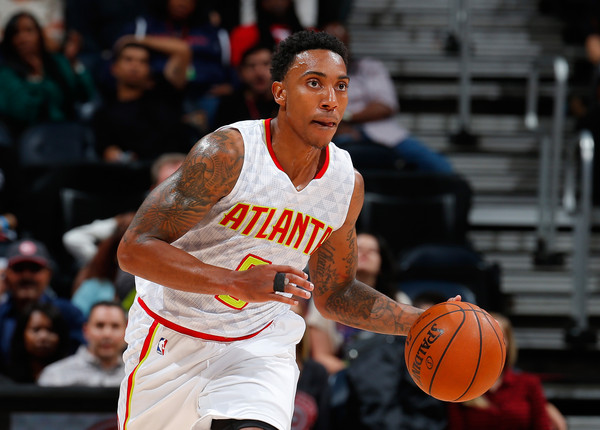 Last season, the Atlanta Hawks were one of the surprise stories of the NBA season. They won 60 games behind the best season of Kyle Korver's career, strong seasons from Jeff Teague, Al Horford, and Paul Millsap, and a team three-point shooting percentage of 38. The Hawks had quite possibly their best overall season, making it past the second round for the first time since 1970 and advancing all the way to the Eastern Conference Finals for the first time ever.
Now, they're attempting to avenge their painful exit at the hands of the Cleveland Cavaliers. But there's more to this story than that. The other breakout team last year was the Golden State Warriors, who also made their way via internal improvement and hot three-point shooting. Of course, the Warriors won the NBA Championship and carried their success into this season by winning an NBA-record 73 regular season games.
The Hawks weren't quite as fortunate, getting swept by the Cavs and then regressing back to a 48-win season this year, good for fourth place in the East. The Hawks' previous Eastern Conference Finals series with Cleveland — even though it was something of a historic event for Atlanta — was a huge disappointment.
Atlanta lost their four games by an average of 13 points per game, and Korver was limited to just two games because of an ankle injury. The Hawks simply weren't a match for LeBron James and the Cavs, even with Kevin Love on the sidelines and Kyrie Irving hurting from knee issues.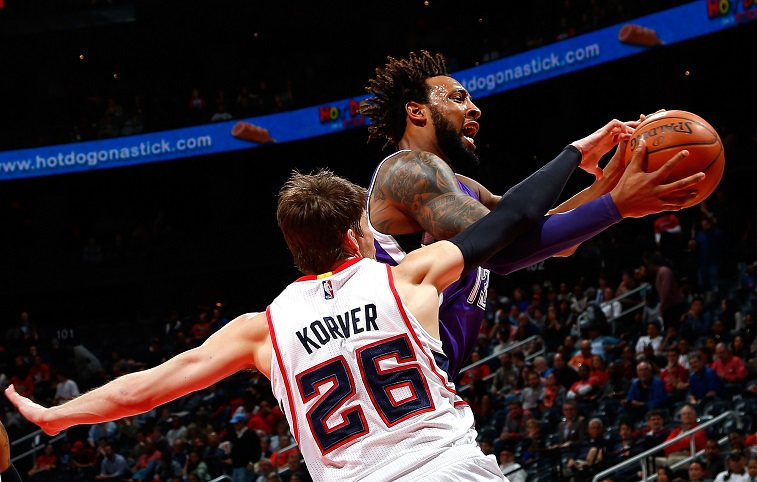 The Cavs and the Hawks have met in the playoffs yet again, and Atlanta would be the first Eastern Conference team since the Boston Celtics in 2009-10 to send James home for the summer. That's right, LeBron has won 16 straight playoff series against teams in the East.
The Cavaliers beat the Hawks in all three meetings this year, with the average margin of victory at 9.6 points per game. However, the Hawks' offense was fantastic, scoring an average of 100.5 points per game with all five starters in double-figures — and no one averaged less than 12.2 points.
After Korver struggled with his outside shot, his shooting has kicked back up to where it was last season. He knocked down 45% of his three-pointers in the six games in the playoffs, and even put up some tough defense against Boston. But he needs to come up big for Atlanta if they're going to make this a tough series with Cleveland.
On the other side, the Cavs came into the playoffs at full strength, having just swept the upstart Detroit Pistons. James, Irving, and Love put on a show in their short first-round series, with James averaging 22.8 points with nine rebounds and 6.8 assists. Irving scored 27.5 points with 16 three-pointers, and Love grabbed 12.0 rebounds to go with his 18.8 points.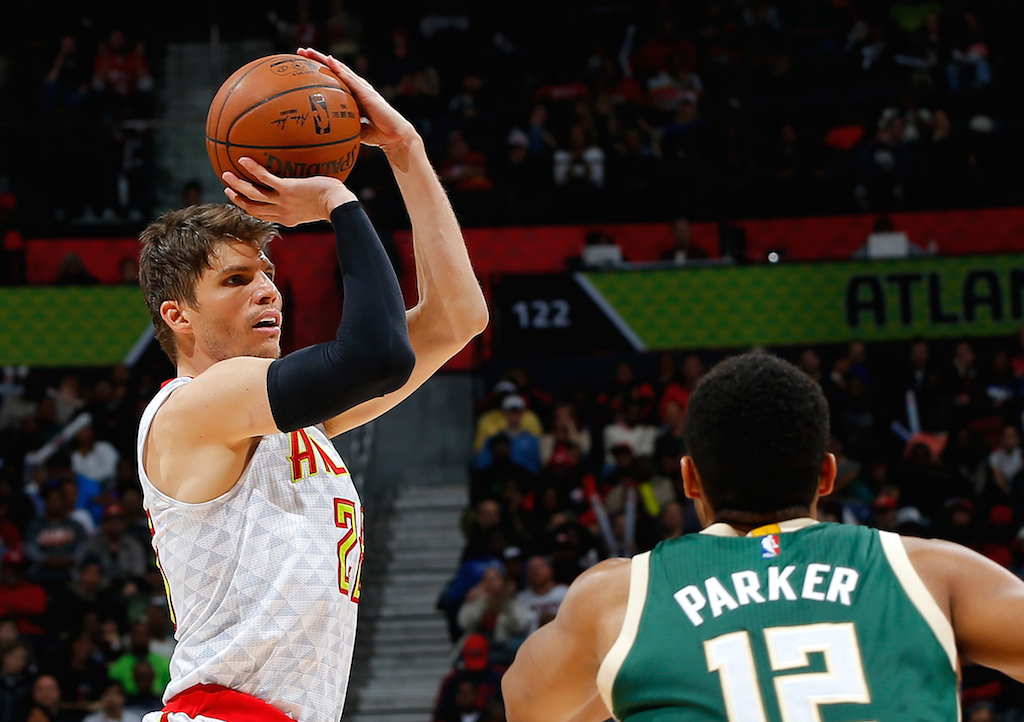 It's hard to argue with Cleveland's current success, and it's even harder to imagine that a team in the East will take them down. The Cavs are 20-8 in their last 28 total games, including the playoff games against the Pistons, and 8-0 against Atlanta going back to the playoffs last season.
While Cleveland almost blew an 18-point lead in the second half of Game 1, the final score wound up being 93-104, which seems like an oddly perfect margin for the Hawks, considering that they are are undoubtedly a solid NBA team — their nine straight playoff appearances is the second-longest streak in the league behind San Antonio's 19 — just one that isn't on Cleveland's level.
And then, in Game 2, Cleveland set a league record for the most three-pointers in a game, with 25 in one night. Some Hawks players voiced their disappointment after the game, and some Hawks fans fear that the tone of this playoff series is officially set.
Regardless of the playoff results, it's easy to see a bright future in Atlanta, even as they experience a dip in the immediate future. Horford is a free agent following this season, but the salary cap is expanding nearly $20 million and it could leave the Hawks with some interesting decisions. Do they move forward with Teague, who's putting in a somewhat disappointing season following a breakout year, or do they look at other options at point guard?
They have some interesting young assets on cheap rookie contracts, and the management in Atlanta will have some tough calls to make about how to move forward. But just because they probably won't win their series against Cleveland doesn't mean fans can't enjoy this for what it will be: good, solid NBA entertainment.
Both teams are healthy, and the Hawks are currently scoring well and spreading the ball around efficiently. Unfortunately for them, the entertainment value just won't equal success once the series is over.
Follow Ryan on Twitter @RyanDavisBP
Statistics courtesy of Basketball-Reference.com and ESPN.com.