NBA
NBA: Here's What's Really Wrong With the Chicago Bulls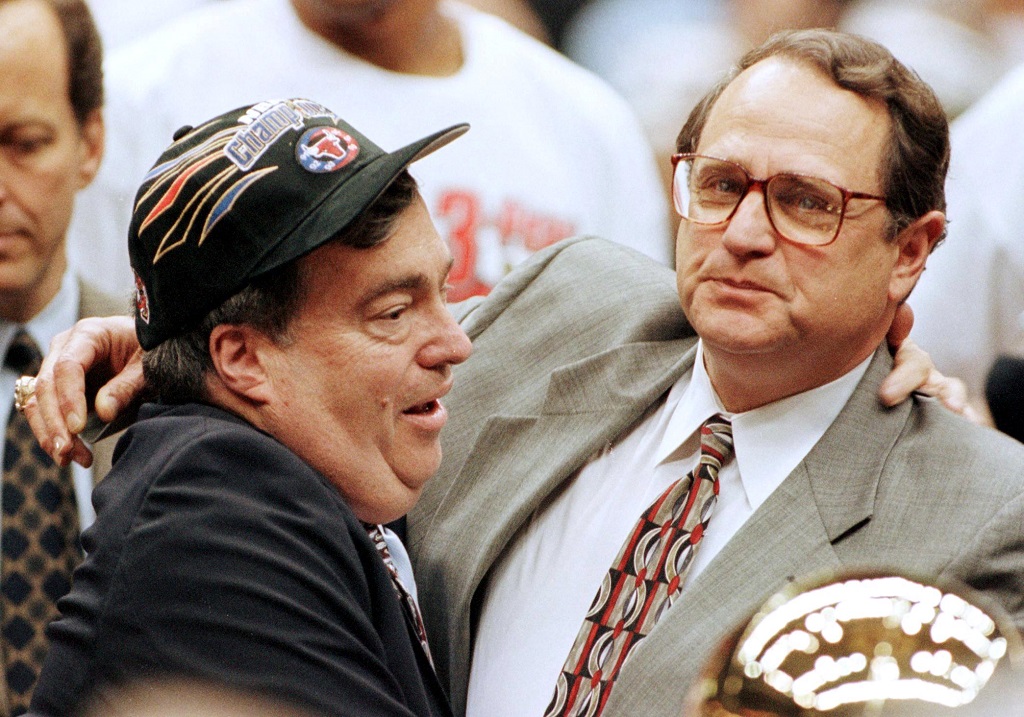 When Michael Jordan retired following the Chicago Bulls' sixth championship in 1998, the team underwent a roster-clearing process and subsequent rebuild under GM Jerry Krause. The post-Jordan Bulls were a disastrous dumpster fire over the next six seasons, compiling a 119-341 record. At the end of the 2003 season, Krause was allowed to resign, and Bulls owner Jerry Reinsdorf brought in John Paxson, a former player with no front office experience.
You could say the Bulls had some success in the first 12 years of the Paxson era. After a final bad year in which he purged the roster and reshaped it under his own vision, the Bulls have made the playoffs 10 of their last 11 seasons. During that span, they've averaged 46 wins per season and hit a high of 62 regular season victories in 2010-11.
But despite some success, the majority of Paxson's reign has been marked by boneheaded mistakes, conflicts with coaches, and consistent failure to advance beyond the second round of the playoffs.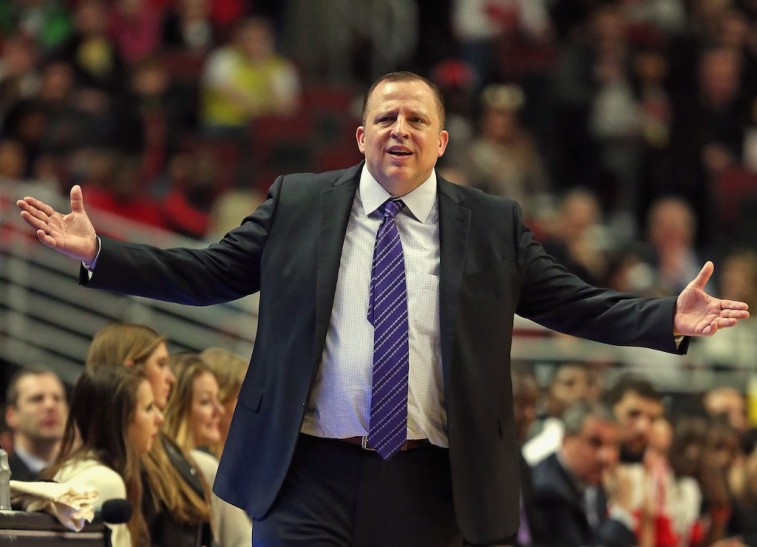 The first coach who was hired under the Paxson regime was Scott Skiles, who was integral in helping instill defense and execution into the young Bulls squad in 2004-05. That team started 0-9 but finished 47-35 on the season. After three trips to the playoffs and one series victory, the Bulls and Skiles bitterly broke up on Christmas Eve in 2007.
The bad season allowed the Bulls to luck into the first pick in the draft that year, landing Derrick Rose. Paxson hired Vinny Del Negro, a brand-new head coach with zero experience on the bench, to lead a team filled with young talent and a 19-year-old point guard. After two mediocre seasons and an embarrassing incident in which Paxson physically assaulted Del Negro, the coach was fired. How was Paxson punished? He was promoted to VP of Basketball Operations, with Gar Forman taking his old job at GM.
Forman hired Tom Thibodeau, an intelligent tactician and workaholic, to lead the next era of Bulls basketball. The Bulls front office, in the mean time, cleared cap space in pursuit of LeBron James, Dwyane Wade, and Chris Bosh. While the Miami Heat ended up with all three players, the Bulls were left with just Carlos Boozer and a handful of role players. Still, a combination of Thibodeau's teachings and Rose's MVP season got the Bulls to the Eastern Conference Finals against the Miami Heat before losing 4-1.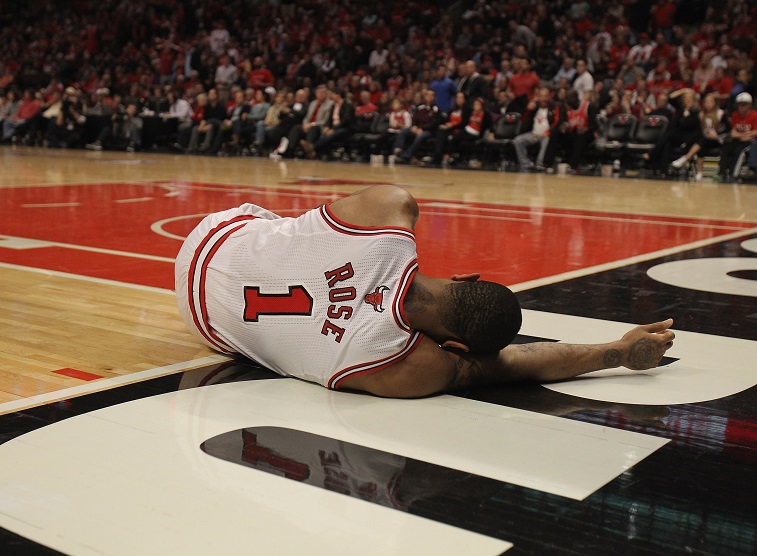 That was the Bulls' only trip to the Eastern Conference Finals in Paxson's 12 years in charge. Rose's knee injuries complicated matters, and the Bulls quickly fell further and further away from championship contention. The front office couldn't maintain a quality relationship with their coach — again — and Thibodeau was fired last June after the Cleveland Cavaliers eliminated the Bulls from the playoffs.
In a full display of arrogance and lack of self-awareness, the Bulls hired Fred Hoiberg, their third consecutive rookie head coach, and brought back nearly the exact same roster from the season before. Paxson so strongly believed that Thibodeau was the only problem that he willingly placed all the pressure on his new coach to win with the same flawed roster.
But arrogance and a childish inability to get along with the men he hired to coach the team aren't the only major blunders Paxson committed in his time with the franchise. Drafting LaMarcus Aldridge in 2007 and promptly trading him to Portland for Tyrus Thomas is one of the most egregious draft-day trades in modern NBA history.
A lot of the drafting under Paxson's watch has been good, with Bulls' hires including Ben Gordon, Luol Deng, Kirk Hinrich, Joakim Noah, Taj Gibson, Nikola Mirotic, and Jimmy Butler. But the Bulls have struggled to land a true star, whether it be via free agency, the draft, or the trade market.
The Los Angeles Lakers seemed willing to trade Kobe Bryant to the Bulls in 2007, but Paxson refused to part with Deng. The Bulls tried and failed repeatedly to land Pau Gasol. And it wasn't until Butler broke out last year that the Bulls finally managed to pair a dynamic star with Rose, who was just a shell of his former self at that point.
On top of it all, some NBA insiders attribute drafting Butler more to Thibodeau than Paxson or Forman. Some have said that Thibodeau pushed the Bulls front office hard to draft Butler, and with the relationship still functioning well at that time, they listened to his pleas. But the next year Thibodeau again pleaded with the Bulls front office, this time to take Draymond Green with their late first-round selection. Instead, they took point guard Marquis Teague.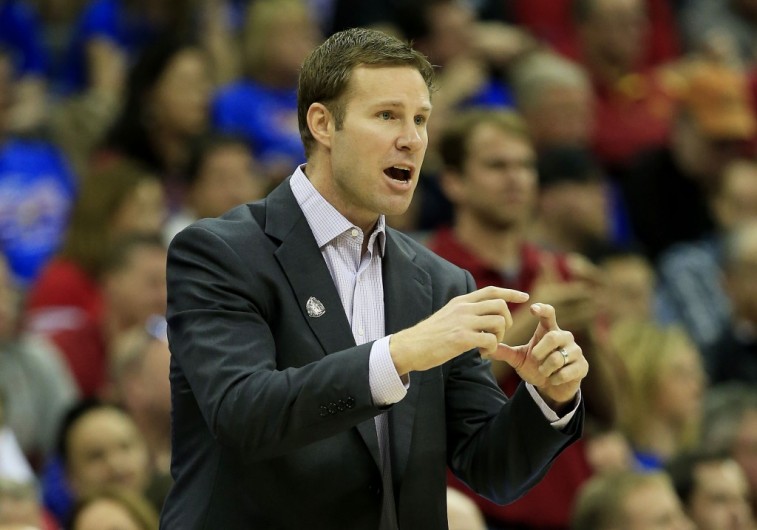 Low-balling Jimmy Butler, who requested just $12 million per season, only to see him break out and command a max contract the next summer. Claiming they'd match any offer on restricted free agent Omer Asik, only to let him walk away without any compensation. Trading a 23-year-old Tyson Chandler for J.R. Smith, and then releasing Smith. Trading Kyle Korver for nothing. The list of mistakes goes on forever for Paxson and Forman, who seem to completely avoid accountability under the fiercely loyal Reinsdorf.
So now it's Hoiberg's turn. He'll likely get some input on roster construction going forward, but if he cannot lead the team on the court to a championship, he'll eventually get the boot as well. They've gone 12 seasons with one trip to the Eastern Conference Finals, winning just one game. They've been eliminated in the first round of the playoffs six times, and they've won just five total playoff series.
You may wonder how many NBA executives can survive more than a decade with such mediocre production. But the question you should ask is, while they are more than willing to blame the team's failure on the coaches they hire, why do John Paxson and Gar Forman continually escape accountability?
Statistics courtesy of NBA.com and Basketball-Reference.com.