NBA History: LeBron Takes it to the Celtics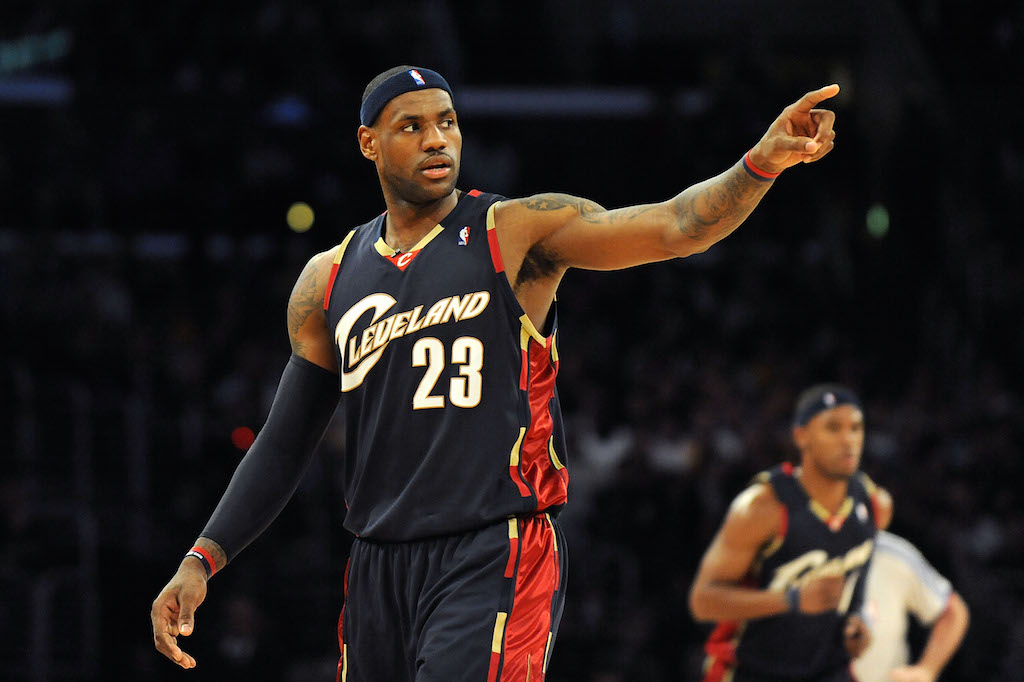 After watching the Atlanta Hawks fall short in Game 1 of their Eastern Conference semifinals clash against the Cleveland Cavaliers, we were once again reminded that this team faced a massive uphill battle. Yet, it wasn't until halfway through Game 2 that we realized that perhaps we'd underestimated just how difficult this series was going to be for the East's No. 4 seed. It's funny how quickly a rainstorm can change one's perspective.
This wasn't buckets of water falling on the heads of the unsuspecting Hawks players, but rather something much, much more lethal: three-pointers. By the time that final buzzer sounded on the Cavs' 123–98 victory (which was, in all honesty more like a "beating," really), Cleveland had set a new record for three-pointers made in a single game with 25.
"Tonight was a special night for our organization," said LeBron James. "For all those that played in the game, the fans, to be able to set an all-time record in NBA history. This league has seen so many great teams, so many great players, so many great shooters and things of that nature. For us, today to be able to set an all-time record, it's special. It's truly special."
It was special. It was the sort of shooting performance that we don't expect to see again anytime soon. This is hardly the first time that James — who went four of six from three-point range — dominated at this particular junction of the postseason. Of course, it usually comes courtesy of a thunderous slam.
And since we've come to the conclusion that the three-pointer is the new dunk, we figured it was only fitting that we turn back the clock — to the 2008 Eastern Conference Semifinals clash between the Cavaliers and the Boston Celtics — and observe another instance of James taking matters into his own hands and decimating the competition.
So sit back, relax, and enjoy another edition of "Throwback Throwdowns."
On May 12, 2008, the Cavaliers and Celtics squared off at Quicken Loans Arena in Game 4 of the Eastern Conference semifinals. For a Cleveland team that trailed 2–1 in the series, it was imperative to hold serve on its home floor. And with 1:52 left in the fourth quarter, and the Cavs clinging to a 82–75 lead, King James did his part to ensure that would happen.
With under 10 seconds on the shot clock, James had the ball, isolated at the top of the key. With Paul Pierce guarding him, James went right, utilized a screen set for him by teammate Joe Smith, and made a beeline straight for the basket. Boston's James Posey tried to slow him down, as did Kevin Garnett who rotated over with the hopes of protecting the rim. But it was too late. James had made up his mind. And the thunder was coming.
The King reached the basket, elevated, cocked his right arm back, and unleashed a jarring windmill slam, sending the whole arena into a frenzy. In the epic words of announcer Kevin Harlan following this ridiculous jam: "LeBron James with no regard for human life."
In the end, James and company would lose this series to Boston in seven games. Therefore, it's safe to say the Celtics got the last laugh. Yet, in this particular moment, it's clear there was only one person laughing. And he wears a crown.
Statistics courtesy of Basketball-Reference.com and ESPN.com.