NBA History: Wade Goes Off the Backboard to LeBron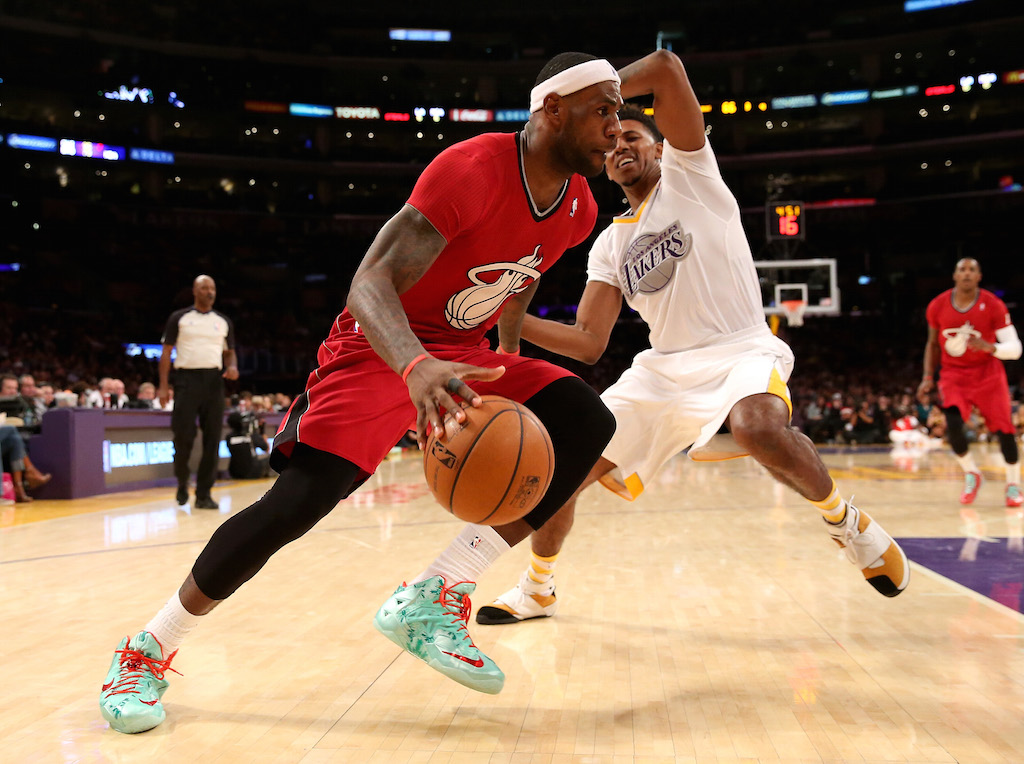 Despite what the weather might suggest, Christmas is just days away. How crazy is that?
All around the globe, people are looking forward to that joyous occasion when they get together with their family, exchange thoughtful gifts around the tree, and hopefully, take the time to express how thankful they are to be in such a fortunate situation. After all, 'tis the season, right?
Of course, for all you sports fans out there, this day brings about something extra special. On December 25, the NBA goes out of its way to provide folks with the sort of present that can't be exchanged and, certainly, can't be unwrapped. We're talking about the Christmas Day games: a festive treat that the whole family can enjoy.
There's no telling whether or not this season's matchups will live up to the hype. In fact, all we know for sure is that the Christmas Day uniforms are seasoned to perfection. However, since we ourselves happen to be in the holiday spirit, we decided to give a gift of our own — in the form of an epic Christmas Day dunk, courtesy of Dwyane Wade and LeBron James.
So sit back, relax, and enjoy another edition of "Throwback Throwdowns."
On December 25, 2013, the Miami Heat traveled to the West Coast to take on the Los Angeles Lakers in a much anticipated Christmas Day showdown. Unfortunately for the folks in attendance expecting to see a face off between their beloved Kobe Bryant and Miami's James, an injury would turn the Black Mamba into nothing more than a spectator. Still, it being Christmas and all, James and D-Wade had every intention of providing the fans with their own brand of holiday magic.
With 2:45 left in the second quarter, and the Heat up 46-39, LA's Wesley Johnson put up a three from the corner, hoping to close the gap for the Lakers. As it would turn out, the exact opposite ended up happening.
James grabbed the rebound off of Johnson's miss, threw a beautiful two-handed outlet pass to Wade, and sprinted ahead to catch up to the play. With the Heat now in full transition mode, Flash caught the pass, took one dribble, and lofted it high off the backboard for the trailing James, who soared through the air, snatched the rock with his left hand, and thundered it home with vicious authority. You'll be hard-pressed to find a sequence prettier than that.
The Heat would go on to defeat the Lakers by a score 101-95. However, the way we see it, the real winners were those fortunate enough to witness that particular dunk. It was, without a doubt, the Christmas gift that kept on giving.
All statistics are courtesy of Basketball-Reference.com.