NBA History: When Blake Griffin Destroyed Kendrick Perkins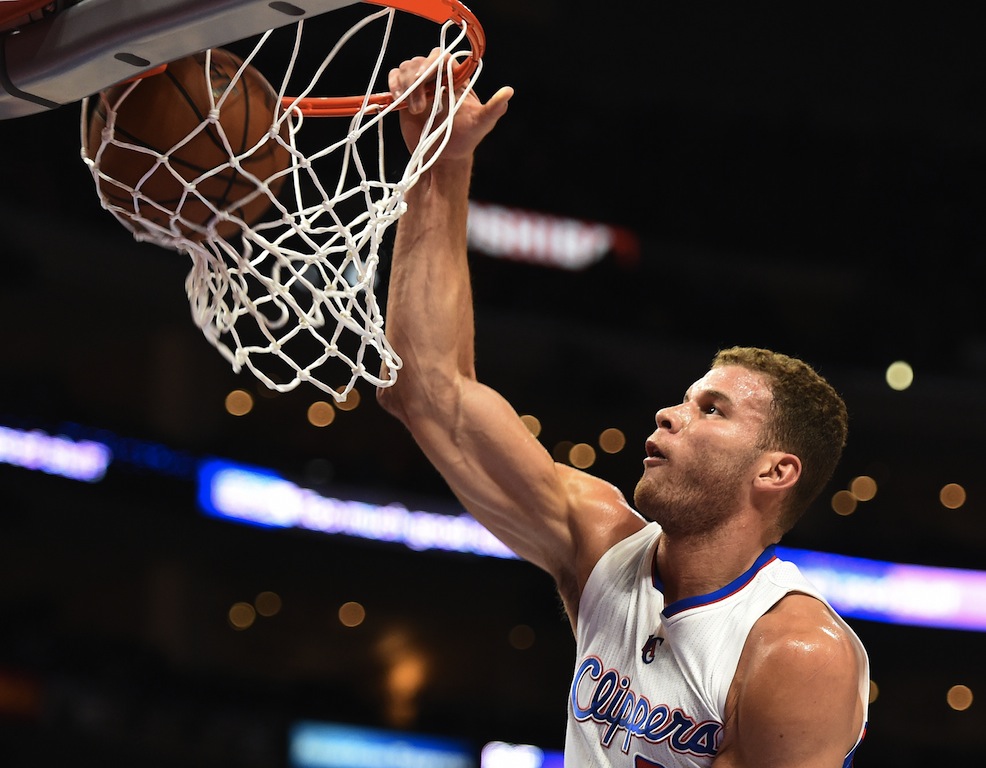 There are many things an epic dunk can do.
An epic dunk can motivate a team to pick up the pace and take its game to an entirely different level. It can swing the momentum of a contest in a new direction and help inspire an outcome that originally seemed impossible. And then, of course, there's the effect it can have on the viewing public.
An epic dunk can make the people in attendance, and those watching the game from the comfort of their own living rooms, stand up in awe; knowing full well that they've just witnessed something truly special. It's an act of sheer dominance that folks tend to bring up long after the play has happened.
You know the moments we're talking about. We have to believe you love them just as much as we do. That's the power of an epic dunk. Of course, there's an epic dunk and then there's a Blake Griffin dunk. And if you're a major proponent of the NBA game, you know there's a difference.
Ever since he took his talents to the pro level, Griffin has wowed fans with his athleticism and overwhelming power. And while he's worked hard to prove to folks that he's more than just a phenomenal dunker, anyone who's watched this former No. 1 pick play knows he can lay the hammer down at any given moment. If you happen to forget this fact, just look to Kendrick Perkins for a reminder. He knows better than most.
So sit back, relax, and enjoy another edition of "Throwback Throwdowns."
On January 30, 2012, the Los Angeles Clippers hosted the Oklahoma City Thunder in a regular-season clash of Western Conference powers. Given the level of talent on each roster, any matchup between these two clubs has the potential to be an instant classic. In the end, however, this particular game will be remembered for one singular moment of pure awesomeness.
With 8:56 left in the third quarter, point guard Chris Paul has the rock on the left wing, looking to make something happen. At this point, the Clips appeared to be in complete control, already holding a 70-51 lead. As Griffin comes up to set a screen on Paul's man, there's no way anyone could've prepared themselves for what was about to happen.
CP3 uses the screen and dribbles the ball toward the center of the floor. Immediately after setting the pick, Griffin rolls toward the basket, takes a perfect bounce pass from his point guard, and rises to jam it with authority. In that moment, OKC's Perkins comes over to help, leaping up in an attempt to thwart the Clippers superstar. But it's already too late. Griffin takes the contact and slams it home in Perkins' face, drawing the foul in the process.
The crowd at the Staples Center goes absolutely bananas. No one can believe what they just saw. But like we said before, there's an epic dunk, and then there's a Blake Griffin dunk.
All statistics are courtesy of Basketball-Reference.com.