NBA: How 4 Big Offseason Moves Are Paying Off
Every team in the National Basketball Association has played in at least half of their 82 scheduled regular season games. The 2016 NBA All-Star Game is in three weeks. We're officially at the midway point of the 2015-16 season. What better time to review some of the most recent offseason's marquee free agent signings?
For this post, we will be dishing out our thoughts on a handful of last summer's biggest moves and grading the acquisition at this still relatively early juncture in the contracts. The analysis and grades will be from the team's perspective. For this article's sake, we are focusing solely on players who went to new teams on free agent deals. Guys like Draymond Green, LeBron James, Jimmy Butler, and a host of others who were retained by their clubs will not be discussed. Neither will ballers who were traded like Nicolas Batum, Ty Lawson, and Roy Hibbert.
Here's how four big offseason moves are paying off thus far.
1. Rajon Rondo, Sacramento Kings
Contract: One year/$9.5 million
2015-16 regular season statistics: 35 minutes per game, .449 FG%, .329 3P%, 6.4 RPG, 11.6 APG, 1.8 SPG, 11.7 PPG in 41 games
Ladies and gentleman, your current assists per game leader is Sacramento Kings point guard Rajon Rondo. What is this, 2012? Rondo has been among the league's best in distributing the basketball throughout his 10-year career, but his enigmatic personality and drop in performance had led to him being shipped out of Boston and then Dallas over the last year. Then, Sacramento took a chance on No. 9 this summer, signing him to a very team-friendly $9.5 million deal for only one year.
So far, the results have been better than Head Coach George Karl and company could have imagined. Not only is Rondo leading the NBA in assists per contest, but he's doing so by a wide margin. Entering play Friday night, the man in second place was Russell Westbrook, nearly two full assists behind Rondo. That's not where the fun stops though. The former Kentucky Wildcat has stayed healthy, is posting his highest field goal percentage in three seasons, is shooting a career-best 32.9% from downtown (still not very good though), and is grabbing a career-high 6.4 rebounds per game. The Kings are a disappointing 19-23 so far this year, but still very much in the Western Conference playoff race, thanks primarily to Rondo, and of course DeMarcus Cousins.
Grade: A-
2. Paul Pierce, Los Angeles Clippers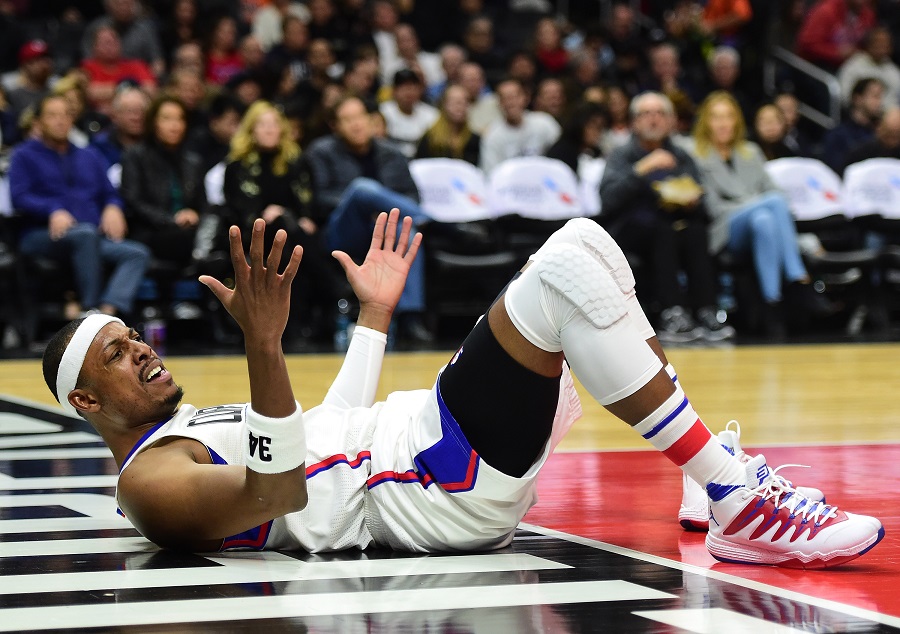 Contract: Three years/$10.5 million
2015-16 regular season statistics: 17.4 minutes per game, .348 FG%, .319 3P%, 2.9 RPG, 1 APG, 5.7 PPG in 41 games
Rondo's old buddy from the Boston Celtics, Paul Pierce, is looking like a far bet from being able to finish out his three-year contract that he signed with the Los Angeles Clippers. The 38-year-old is clearly showing his age, posting career-lows essentially across the board. To the Clippers credit, though the three-year length is a bit concerning, they are investing "only" $10.5 million, which isn't awful considering what many NBA players make in this day and age. In fact, the deal actually pays $3.5 million per year and the third year is not guaranteed.
And in Pierce's defense, part of the reason his numbers look so poorly is because he's merely being used as a bench player/veteran role model at this point in is career. He's started in just 13 games so far and ever since 2010 when he played 34.7 minutes per contest, his playing time has gradually gone down, bottoming out with a significant drop this season. Still, in his limited action, "The Truth" has got to do better than 34.4% from the field and 31.1% from three-point land to make this deal more worthy.
Grade: C
3. Greg Monroe, Milwaukee Bucks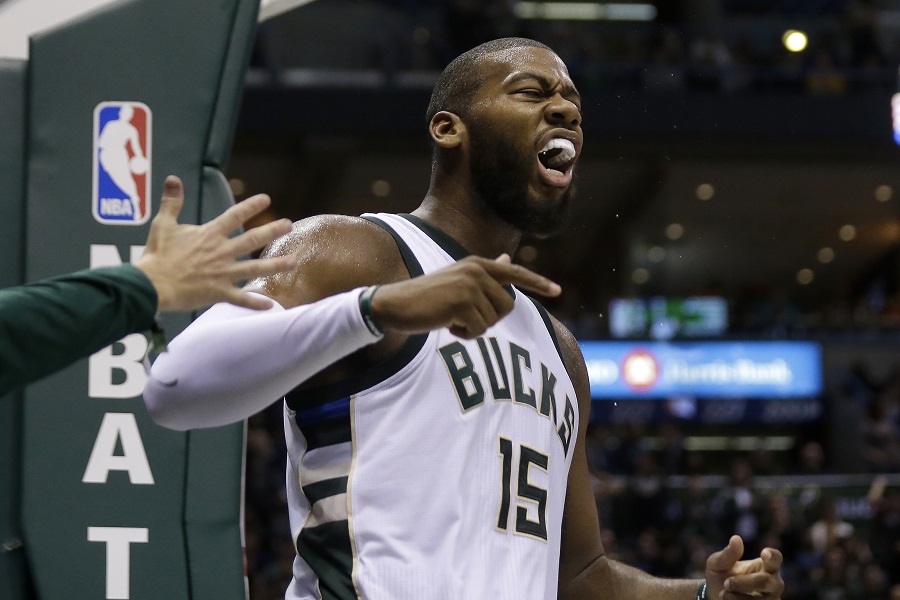 Contract: Three years/$50 million
2015-16 regular season statistics: 30.3 minutes per game, .512 FG%, 9.8 RPG, 2.3 APG, 1.0 SPG, 0.9 BPG, 16 PPG in 44 games
It's still hard to believe that the Milwaukee Bucks were able to snag the talented Greg Monroe on just a three-year deal (with the last season being a player-option). Sure, the possible $50 million investment is steep, but at only 25 years of age, Milwaukee is primed to get the best of the big lefty's years. If the underrated big man starts to taper off once he reaches his late-20's, no big deal, let him walk.
In the first half of his first season calling the state of Wisconsin home, Monroe has averaged 9.8 boards, 0.8 blocks, and 15.8 points per game (all of which are above his career averages), and all in a relatively spry 30.3 minutes per outing. That's what we call getting the most out of your on-court action. So far, the Bucks have been one of the league's biggest disappointments, but with still more than two months to go until the playoffs, this squad has the talent to get back in the race, especially with Monroe patrolling the offense and rebounding down low.
Grade: A
4. LaMarcus Aldridge, San Antonio Spurs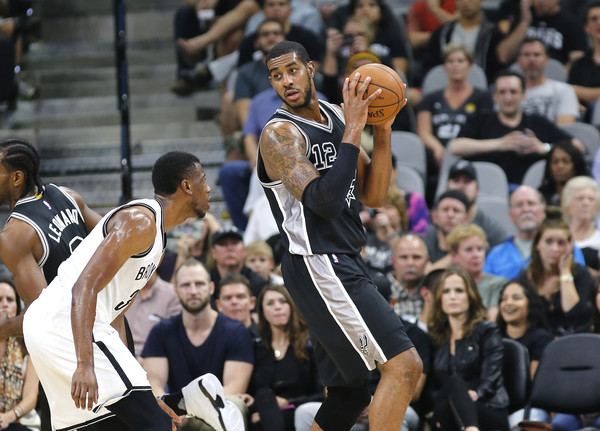 Contract: Four years/$84 million
2015-16 regular season statistics: 29.6 minutes per game, .487 FG%, 8.9 RPG, 0.9 BPG, 15.9 PPG in 40 games
The biggest domino to swap uniforms last summer was without a doubt LaMarcus Aldridge. The new San Antonio Spurs front court superstar is having a splendid first season with his new team and has been a vital force in the Spurs magnificent first half. In classic Gregg Popovich form, he has limited the 30-year-old big man to just 29.6 minutes per game, which would be Aldridge's lowest figure since his rookie 2006-07 campaign.
Still, Aldridge has paid immediate dividends so far for the Spurs. He's leading the team in rebounds per game and is second on the squad in a host of other categories including points per game, blocks per game, and player efficiency rating at 19.6. As if San Antonio needed any other weapons in their arsenal, the addition of Aldridge puts them right in the Western Conference Championship conversation with the defending-champion Golden State Warriors.
Grade: A
Statistics courtesy of NBA.com, Basketball-Reference.com, and ESPN.com.
Follow Victor on Twitter @vbarbosa1127.