NBA: How Big of a Role Did Locker Room Drama Play in the Dwight Howard Trade?
There are certain things you can count on when it comes to Dwight Howard. And when he goes to a new team, you can bet that rumors of tension with former teammates are going to surface. So of course, no sooner had the Charlotte Hornets shipped the big man off to the Brooklyn Nets in exchange for Timofey Mozgov and some draft picks that reports of locker room drama began to surface.
Perhaps that shouldn't be a big surprise. Howard has somewhat made locker room friction his calling card since leaving the Orlando Magic. (Remember, there were reports of Atlanta Hawks players cheering into their phones a year ago when they heard Howard was traded to the Hornets.) Going to his fourth team in four years makes that problem even more evident. "The Hornets' disenchantment with Howard was predictable in many ways, in large part because it has happened before all over the NBA," Charlotte Observer columnist Scott Fowler writes.
So just how big of a role did this alleged locker room drama play in Howard leaving the Hornets after just one season?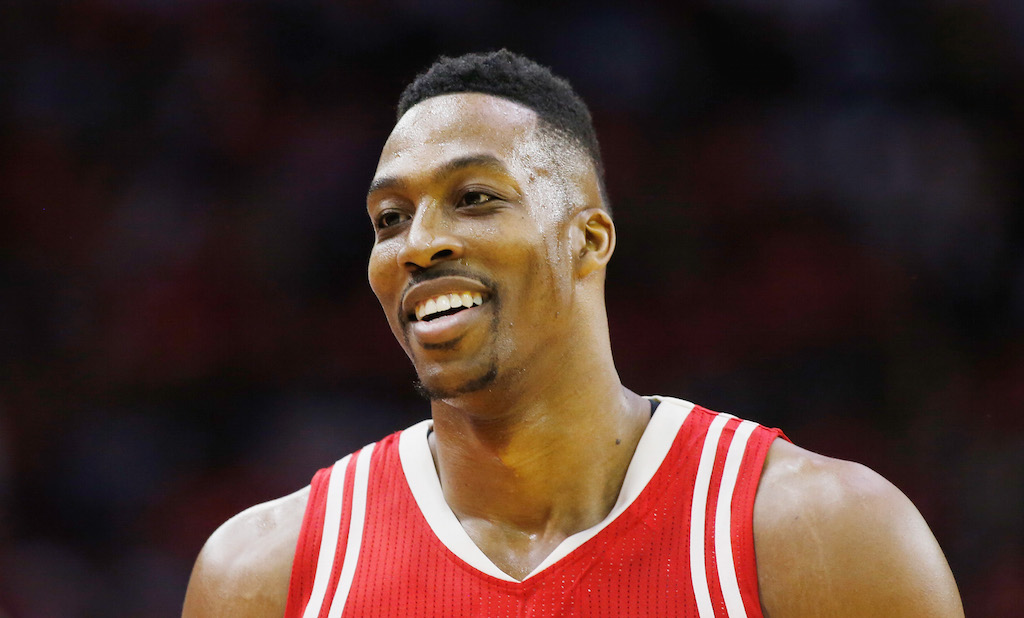 According to NBA analyst Brendan Haywood, it had quite a bit to do with it."When I talk to people behind the scenes, the locker room hated Dwight Howard," he told SiriusXM. "I'm not sure Charlotte is rebuilding or if they're just trying to get Dwight Howard out of there, but it was clear the locker room did not like Dwight Howard.
The Charlotte Observer backs up Haywood's claims, stating that the deal for Mozgov was a "desperate" move to get Howard out of there. Howard had a good year for Charlotte and even posted a 30-30 game in a victory over the Nets. Trading for a player like Mozgov — who didn't have nearly as good of a season — speaks loudly as to how Howard impacted the locker room culture."So who is Timofey Mozgov and how does he fit in with the Charlotte Hornets' rotation?" Fowler ponders. "The short answer: I don't think he really does. And that makes you realize how much the Hornets wanted to end The Great Dwight Howard Experiment after only one year."
It's not entirely clear what Howard specifically did to irk his teammates in Charlotte so badly. That being said, his past issues may give us a hint. When Howard left Atlanta, ESPN's Zach Lowe said on his podcast The Lowe Post the reasons for friction aren't all that mysterious. "You ask why (teammates cheered when Howard was traded), and one account was that Dwight would give these speeches before the game about how everyone is playing hard, we want unity, we're going to… and then go out and play like a blah game where he demands post touches and doesn't rotate as hard as he could. And everyone is like, 'why are you speaking in the locker room?' … It's just crazy how these stories come out after every stop in his career."
And now, it's possible those same stories could come out of Charlotte as well.