NBA
NBA: How the Warriors Will Break the Bulls 72-Win Record
The race is officially on. The Golden State Warriors are sitting at 41-4 at the time of this article being written, and the possibility of them matching the Chicago Bulls' 72-10 record back in 1996 seems very, very possible. The question is, where will their toughest matchups along the way be? Where are the games they could lose that would be the result of them failing to hit that magic number of 72?
There's obviously plenty of intriguing matchups throughout the remainder of the season, but we are going to break it down on a month-by-month basis and look at the games Warrior fans may want to circle on their calendars. We'll quickly touch on the final three games of January first, then go from there.
Before that, it's worth noting that the four losses for the Warriors this year have come against the Detroit Pistons, Denver Nuggets, Dallas Mavericks and Milwaukee Bucks. Interestingly, none of the four teams you'd likely choose to be the ones to upset Golden State. This does show that anything can indeed happen on any night.
Remainder of January
Wednesday, January 27- vs. Dallas Mavericks
Saturday, January 30- at Philadelphia 76ers
Sunday, January 31- at New York Knicks
The Warriors will bounce back and beat the Mavericks, but their game against the Knicks will be an interesting one. With that said, Stephen Curry and company seem to step up big when playing tough opponents or in tough arenas, just like Madison Square Garden. This is Golden State's only game in MSG this year, and they'll walk out with a win, finishing the month 3-0.
Most intriguing games in February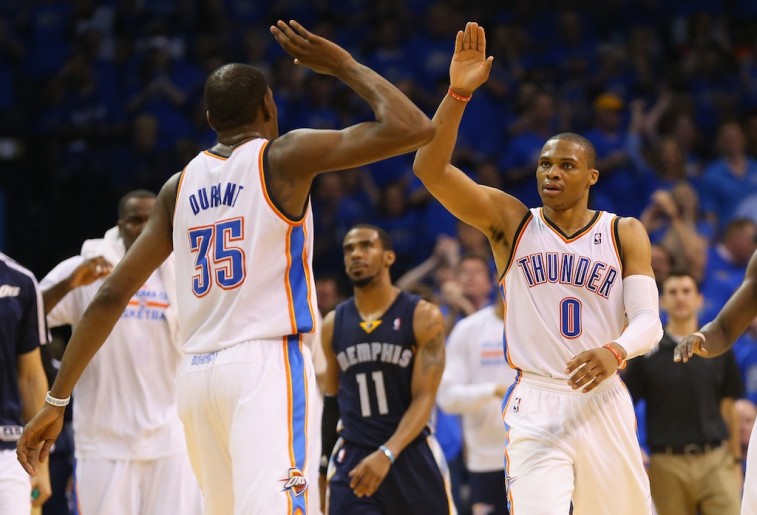 Saturday, February 6- vs. Oklahoma City Thunder
Tuesday, February 9- vs. Houston Rockets
Saturday, February 20- at Los Angeles Clippers
Monday, February 22- at Atlanta Hawks
Saturday, February 27- at Oklahoma City Thunder
Obviously the three games in the Western Conference here are the most interesting. With that said, the game against the Clippers would have been far more interesting if Blake Griffin were playing, which he won't be. The Clippers will play Golden State close in that one, especially since it's on the road, but we still believe Golden State gets that win. The Warriors are 2-0 against the Clippers this season as well.
As for the Thunder, the matchup with Kevin Durant and Russell Westbrook is where they could lose another game. Expect a split of those two games in February, with the Thunder getting it done on their home floor after losing early in the month in Golden State. Both will be great games, but we'll call it a 1-1 split.
When looking at the games against the Rockets and Hawks, these are interesting series. Golden State defeated Houston twice on the road, so imagining them losing on their home floor is tough to do. As for Atlanta, this is the first of two matchups over a two week span. This one is on the road, while the other is at home. If the Warriors are going to lose one, it'll be on the road in their first game, but don't bet on that.
End of month record: 52-6 (Golden State has a seven-game road trip to end the month, where they drop another game along with the Thunder game)
Most intriguing games in March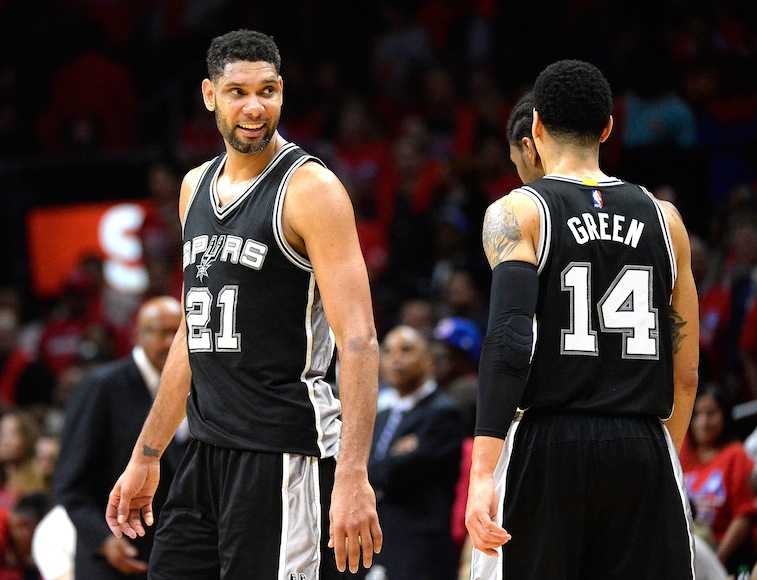 Tuesday, March 1- vs. Atlanta Hawks
Thursday, March 3- vs. Oklahoma City Thunder
Friday, March 18- at Dallas Mavericks
Saturday, March 19- at San Antonio Spurs
Wednesday, March 23- vs. Los Angeles Clippers
We mentioned the Hawks matchup, and they should come out of that one at home with a win. Also, after an assumption that the Warriors lose to the Thunder on the road, revenge is sweet with the win on March 3. Then comes two very interesting road games.
The Mavericks have shown they can beat the Warriors, and with this being a back-to-back against the stellar Spurs, can the Warriors drop one, or even both of these games? Absolutely. Will they lose both? No, probably not. We'll take a split there, with the loss coming against the Spurs.
Last up, a home game against those pesky Clippers. We all know how hard it is to win a game at Oracle Arena for an opponent. Will the Clippers be able to pull it off? With a healthy Griffin, it's definitely possible, but we'd be crazy to bet against Curry and company on their home floor. One loss in March it is.
End of month record: 68-7
Most intriguing games in April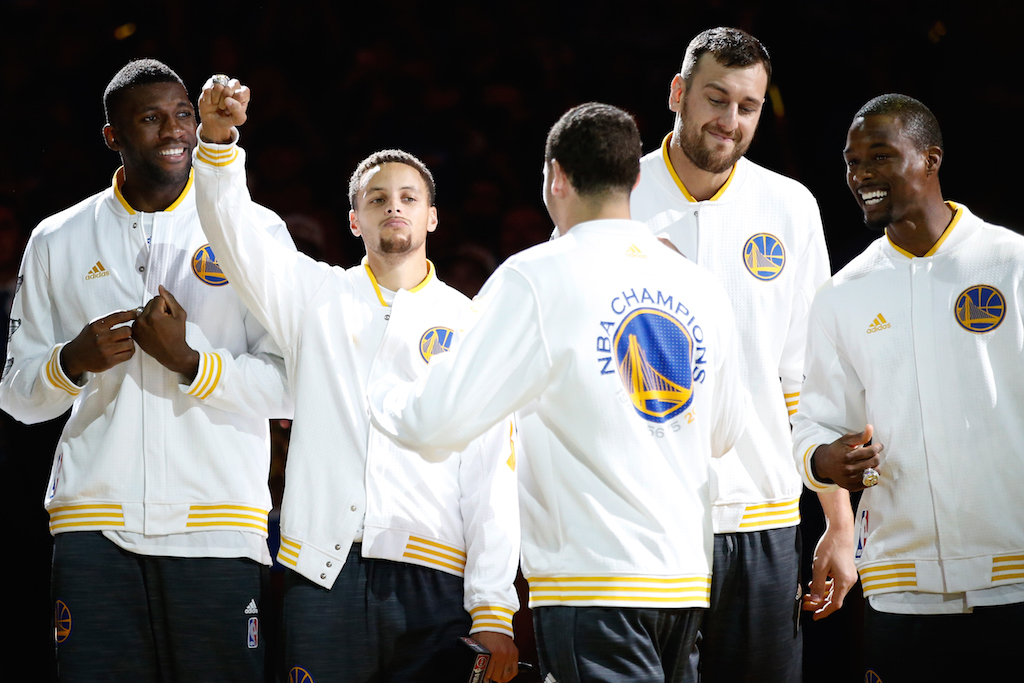 Friday, April 1- vs. Boston Celtics
Thursday, April 7- vs. San Antonio Spurs
Saturday, April 9- at Memphis Grizzlies
Sunday, April 10- at San Antonio Spurs
Wednesday, April 13- vs. Memphis Grizzles
Let's begin by stating that one obvious concern here is if the Warriors decide to rest players down the home stretch. Without letting that completely sway the opinion, we'll also state that the Warriors will not get swept by both the Grizzlies and/or Spurs. At the very worst, that's a double split situation, resulting in two losses. In the end, we'll hand the Warriors just one loss over those four games, as they had little trouble against Memphis in their first two matchups. If the game against Boston was on the road, there'd be an argument for the Celtics, but we aren't going to make it.
We'll take a loss on the road to the Spurs, but four wins after that, the end result? You got it, a better record than the '96 Bulls.
End of season record: 74-8
Follow Jeff Smith on Twitter @JSM8ith.