NBA: Why the Indiana Pacers Are Title Contenders in 2016–17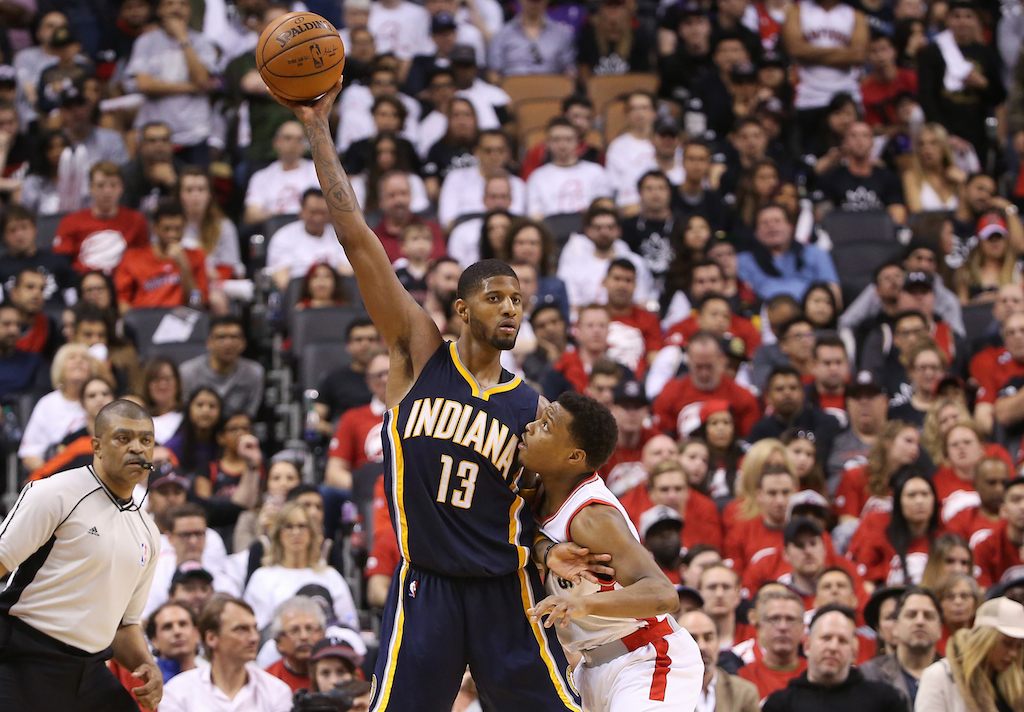 The Indiana Pacers have made the playoffs in five of the six previous seasons, quietly establishing themselves as one of the more well-rounded teams in the NBA. Unfortunately, they haven't broken through the Eastern Conference Finals since the 1999–2000 season, when Larry Bird still led the charge. But now, heading into the 2016–17 season, people are completely overlooking the Indiana Pacers — and they shouldn't be.
This offseason, Indiana made moves that could truly push them over the top, and potentially contend with the likes of the Cleveland Cavaliers and Boston Celtics for the Eastern Conference crown. They not only addressed multiple areas of need, but added a few key scorers who should be able to ease the pressure off Paul George. Let's break down exactly what makes the Indiana Pacers title contenders in 2016–17. We'll explain why people shouldn't sleep on this team.
First off, we're going to include a coaching change as an "addition," largely due to the fact that it's a change of culture, which the Indiana Pacers should welcome. Nate McMillan is the new leading man in Indiana. While Frank Vogel did a great job, McMillan should be able to get this team to rally around him, while building a strong offensive mindset for the unit as a whole. Now for the trade talk.
The Pacers chose to trade their No. 20 overall pick for Thaddeus Young, which was a brilliant move. In a day and age where so many young players from the draft flame out or prove they aren't ready early in their careers, the Pacers proved they are in win-now mode by adding an offensive talent like Young. In 2015 with the Brooklyn Nets, Young averaged 15.1 points, and nine rebounds per game. Those are some strong numbers, and playing alongside of George should just make them even better.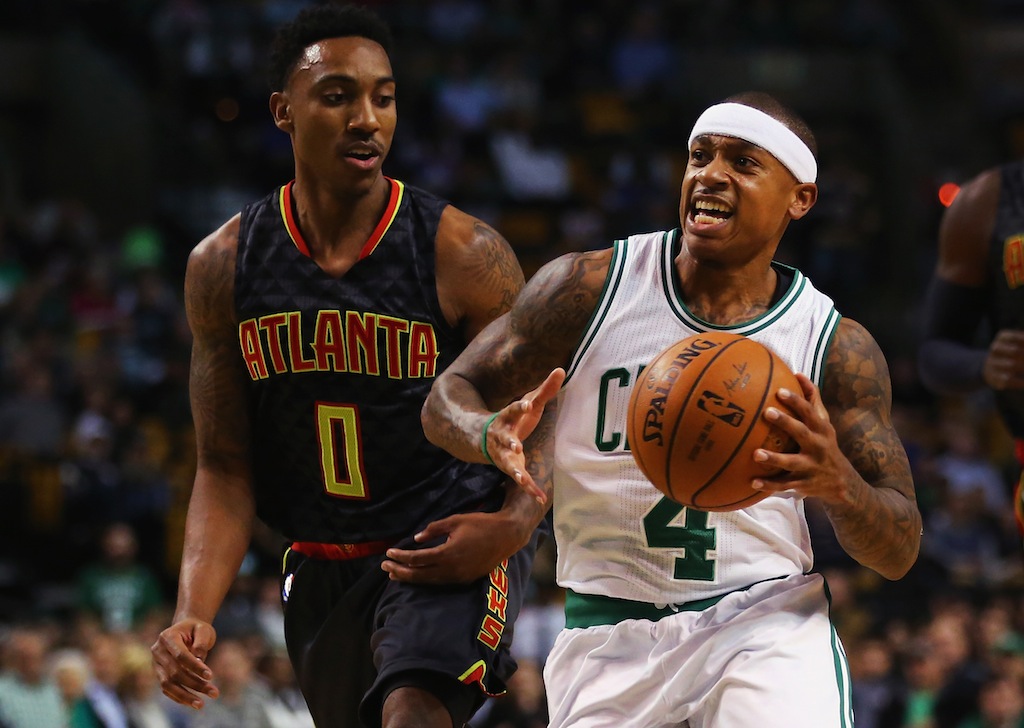 Then, there was the Jeff Teague trade, which resulted in the Pacers trading up-and-down guard George Hill in a three-team deal for Teague. The former Hawk saw his numbers decline a bit last season, averaging 15.7 points with 5.9 assists, but Atlanta also opted to give more minutes to Dennis Schroder, which resulted in Teague's minutes decreasing as well. Overall, the 28-year-old is still one of the more talented point guards  in the league, and we maintain that he was a great addition to the Indiana Pacers.
The final two additions: signing big man Al Jefferson and drafting former Iowa State star Georges Niang in the second round of the 2016 NBA Draft. Jefferson will be a perfect player to come in and offer some bench scoring for this group. Niang will do the exact same thing — and likely do it sooner than many people believe. This offseason, the Indiana Pacers not only bolstered their starting roster, but they improved their bench as well.
The Pacers, across the board, look ridiculously dangerous. Here is their projected starting five, as well as their top bench players:
Point guard: Jeff Teague
Shooting guard: Monta Ellis
Small forward: Paul George
Power forward: Thaddeus Young
Center: Myles Turner
Bench: Al Jefferson
Bench: Rodney Stuckey
Bench: Aaron Brooks
Bench: C.J. Miles
Bench: Georges Niang
Bench: Lavoy Allen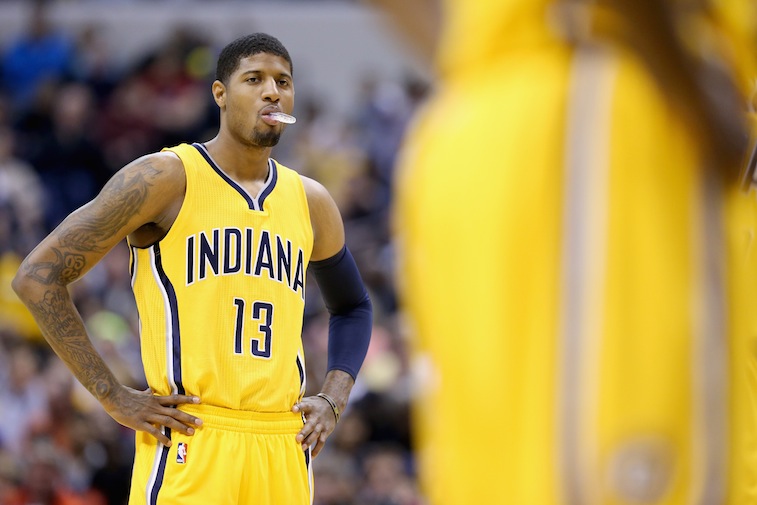 Overall, the Pacers are not only talented pretty much across the board, but they have depth as well. This is something Indiana hasn't had in quite some time, and overall, it will be massively beneficial for them to be able to rest guys like George, Teague, and Young over the grind of an 82-game season. It wouldn't be the slightest bit shocking to see the Pacers finish in the top three in the Eastern Conference, and possibly make the conference finals once again.
From there, we all know anything can happen, and after LeBron James had the Pacers' number over the past few seasons, George and company could be looking at a chance for some serious redemption when all is said and done. While everyone else is ignoring the Pacers at this point, we're going to send some praise in their direction.
Statistics courtesy of ESPN.com and Basketball-Reference.com.