NBA: Is Allen Iverson Destined for the Hall of Fame in 2016?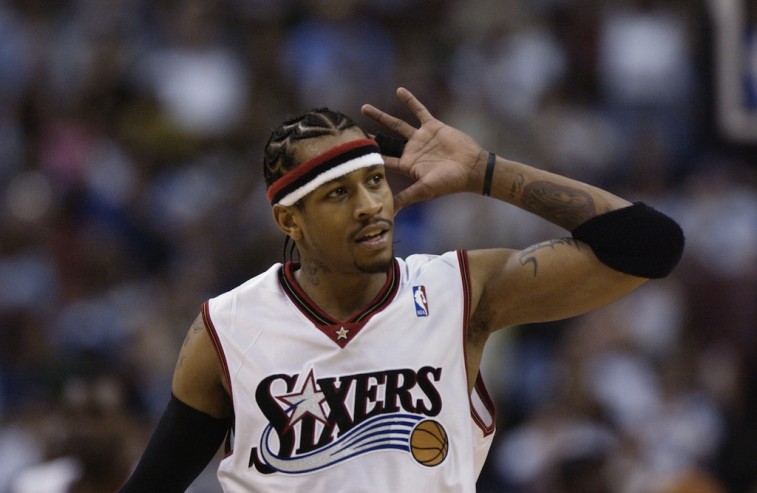 There was something magical about watching Allen Iverson play the game of basketball.
Listed at 6 feet, 165 pounds — and that's being generous — A.I. was absolutely fearless each and every time he stepped onto the floor. He didn't care if the odds were stacked against him, he didn't care if you were the greatest player of all time, and he certainly didn't care if you towered over him like a giant (most players did), this was a guy who had such confidence in his abilities, that he refused to back down from anyone. And as fans of the game, we loved him for it. That and his ridiculous crossover.
If you're wondering why we can't help but throw immense praise at our favorite Philadelphia 76er of all time, it's because it was revealed — through an NBA.com report — that Iverson will now be eligible to be a part of the 2016 Naismith Memorial Basketball Hall of Fame class.
While Iverson played his last NBA game during the 2009-10 season — and officially retired in 2o13 — he did have a limited stint playing in Turkey in 2010-11. And since there is a five-year waiting period before a player can be deemed eligible for the Hall of Fame, many wondered if A.I. time's abroad would be held against him. Based on the NBA.com report, we now know it will not.
With Iverson becoming eligible for the Hall one a year earlier than previously expected, the question we must now ask ourselves is fairly simple: Is 2016 Allen Iverson's year?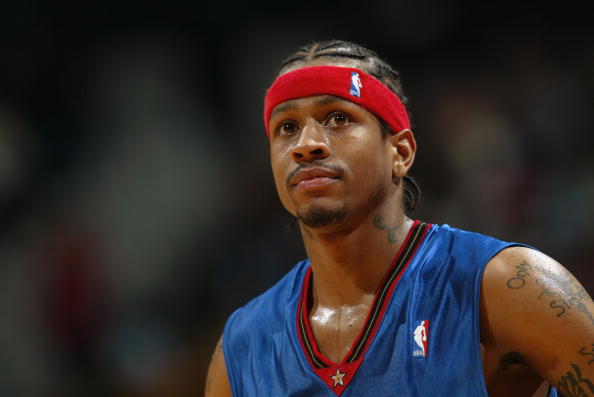 We'd like to believe that numbers aren't always enough to adequately describe a player's career. When it comes to Allen Iverson, his overall statistics only provide a glimpse into what made him such a special player. However, considering the figures he put up during his 14-year NBA career, there's no denying that this guy balled hard.
Iverson averaged 26.7 points per contest, played in 11 All-Star Games, won four scoring titles, led the Sixers to the NBA Finals during the 2000-01 season, and also captured the MVP award that same year. To watch Iverson play was to know that, sometimes, the heart of a champion is strong enough to overcome any sort of physical limitations. If you ask us, Allen Iverson is one of the greatest pound-for-pound players in NBA history. We have no doubt others would agree.
If it were up to us, we'd have put A.I. in the Hall of Fame yesterday. He was too important to the game not to be immortalized as soon as possible. Now that he is eligible a year early, why delay the inevitable? Should 2016 be the year Allen Iverson becomes a member of the Hall of Fame class?
You already know The Answer.
All statistics are courtesy of Basketball-Reference.com, ESPN.go.com, and NBA.com.