NBA: Is Andrew Wiggins Better Off With the Minnesota Timberwolves?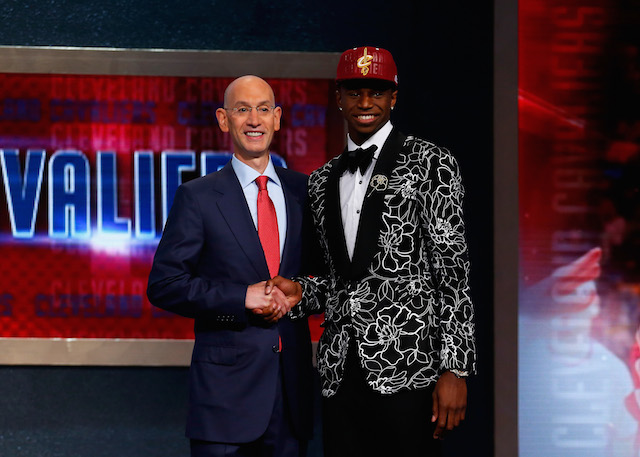 According to some reports, small forward Andrew Wiggins would be playing with LeBron James and the Cleveland Cavaliers, who are contenders in the NBA's Eastern Conference, rather than the Minnesota Timberwolves, who are in last place in the Western Conference, had he chosen to sign with and be represented by agent Rich Paul and Klutch Sports Management. For those who don't already know, Klutch Sports is the agency that represents James. On top of that, Paul is a longtime personal friend and former member of James's now infamous entourage. James has even gone as far as to say that he considers Paul and all of Klutch Sports "family."
It's also no secret that James is the single most influential person, outside of team owner Dan Gilbert, in the Cavaliers organization. When James wanted the team to pursue Kevin Love, Gilbert and General Manager David Griffin made it happen. When the Cavs were struggling to develop consistent chemistry at the start of the 2014-2015 season, the Akron native signed off on the team trading away talented shooting guard Dion Waiters, a player James singled out in his letter announcing his return to Cleveland in July.
One player who was noticeably absent from James's letter was Wiggins, who had just been selected by the Cavaliers with the top overall pick in the 2014 NBA Draft. Wiggins had chosen to hire Bill Duffy and BDA Sports as his agency, not Paul and Klutch Sports. Wiggins's decision on agencies appears to have sealed his fate with the Cleveland Cavaliers. Not long after Cavs head coach David Blatt said that the team would not be trading Wiggins, James decided to reach out to Love about teaming up in Cleveland, and suddenly a trade centered around Wiggins was actively being pursued by both the Cavs and the Timberwolves.
As we now know, James got his wish, and Wiggins was traded to the Timberwolves in exchange for Love in a multiplayer, blockbuster offseason trade. While the Cavs appear to just now be hitting their stride with a big three of James, Love, and Kyrie Irving, Wiggins has been thrust into the role of go-to player from day one with the Timberwolves.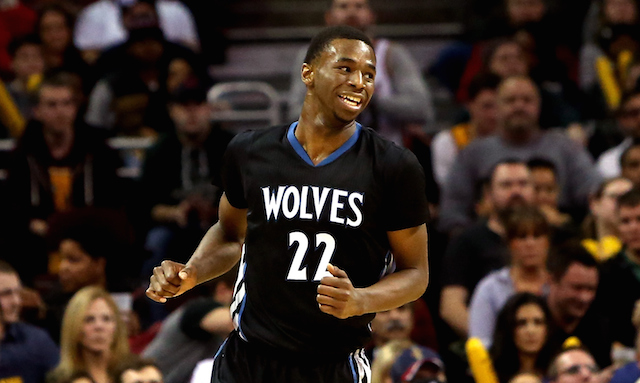 With the big picture in mind, is Wiggins better off being the main attraction in Minnesota versus being a role player in Cleveland?
Wiggins would almost surely be coming off the bench in Cleveland, with James and Love starting in the forward spots and Irving and either J.R. Smith or Iman Shumpert starting at guard. On top of that, he would be competing for minutes off the bench with Mike Miller, Tristan Thompson, and Shawn Marion. With Cleveland, a lot of Wiggins's development would have come through practices, during mop-up duty, and by watching how James goes about his business.
With Minnesota, Wiggins has started every game during the 2014-2015 season, and he leads the team in minutes played per game. While he is far from a finished product, the 20-year-old Wiggins is averaging a solid 15.3 points and 4.3 rebounds per game for the Timberwolves this season.
On top of being one of his team's top offensive options, Wiggins is also gaining valuable experience by getting to guard the opposition's best player on a near-nightly basis. What he doesn't have in Minnesota is the ability to be mentored by the best basketball player in the world. However, thanks to a trade deadline deal with the Brooklyn Nets, Wiggins will be able to learn from Kevin Garnett, a future Hall of Famer and the best player in Timberwolves history.
While there would have been numerous advantages for Wiggins if he were able to learn the nuances of playing in the NBA from the game's best player, it is beginning to look like the Cavaliers did the rookie a favor by trading him to a team that is allowing him to develop his game by learning on the fly.