NBA: Is Dwight Howard's Career Going Downhill?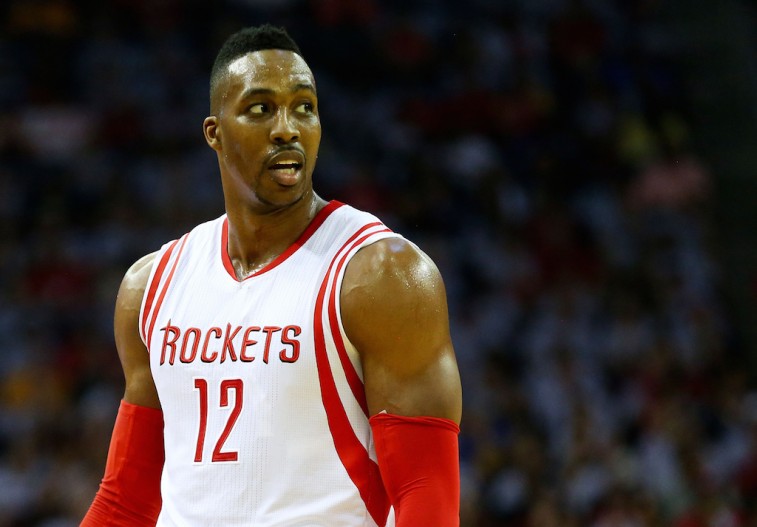 For the first 10 years of his NBA career, Dwight Howard was regarded as one of the best big men in the league. He's a dominant defensive force, excellent rebounder, possesses great athleticism, and is more than a serviceable offensive option. However, his reign as one of the premier players at his position could end sooner than expected with his health now becoming a larger issue in his 11th season.
Howard had missed a significant amount of time last year due to a knee issue that forced him to miss 41 games. He was able to play in the final few games prior to the playoffs, when he produced like an All-Star, averaging 16.4 points, 14.0 rebounds, and 2.3 blocks that largely contributed to the Rockets reaching the Western Conference Finals.
This hasn't prevented Howard's health from becoming a concern once again this past preseason, as he played in just one game due to his back tightening up. This has been an occasional issue since he underwent season-ending surgery in April 2012 to repair a herniated disk. It's also worth noting that Howard gave himself six months of recovery before returning to the court, and he didn't look like himself physically for most of his lone season with the Los Angeles Lakers.
During that time, he also played through a torn labrum in his right shoulder, which he encountered in early January 2013. The 30-year-old's health continues to be monitored this season, as he just began playing in back-to-backs late last month — another clear indication that his back is still something to keep an eye on.
Howard is taking a significantly smaller role in the offense, shooting a career-low 8.3 shots per game (three attempts lower than his career average). This dip could be attributed to how he feels physically as he saw a similar drop with the Lakers, taking about three fewer shots per game (10.7) than his last season with the Orlando Magic (13.4). Granted, he was playing with two offensive-minded players in Kobe Bryant and Pau Gasol, but he was still able to get to the free throw line nearly 10 times a game.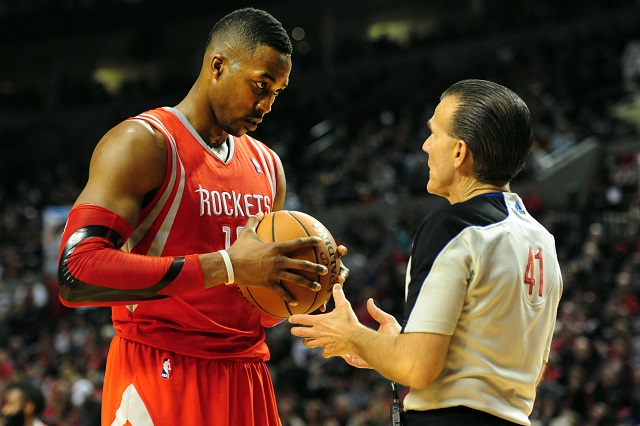 This hasn't been the case with the Rockets, as Howard is averaging 13.0 points and 5.6 free throw attempts per game — his lowest since his rookie season. This obvious drop in production should draw some concern from Houston. This, along with the recent rumblings that Howard isn't happy playing a secondary role to James Harden, could eventually lead to the team dealing the former two-time Defensive Player of the Year.
The fact that the team's struggles persist this season, sitting at a 12-13 record through the first 25 games, does play into that frame of mind. The fact that Howard has a player option in his contract for next season could also push the team into moving him prior to February's trade deadline. It's nearly a given that he will decline the option and opt for free agency in the first offseason, which would likely involve a significant salary cap boost from the new TV deal money kicking in.
This could leave the Rockets empty handed — like the Lakers were when Howard decided to join them three seasons ago. There is certainly plenty in play for Howard and the Rockets, as the team is severely underachieving considering the talent they possess. At the same time, it's fair to say that Howard's drop in production might mean that his best days are behind him. This isn't to say that he can't be a high-impact player, but this season could mark the beginning of his steady decline.
All statistics courtesy of ESPN and NBA.com.
Want more great content like this? Sign up here to receive the best of Cheat Sheet delivered daily. No spam; just tailored content straight to your inbox.