NBA: The Most Underpaid Player on the Court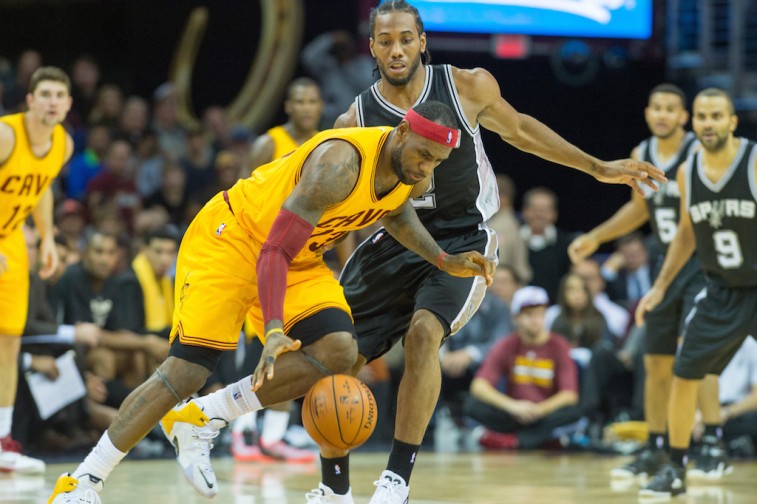 If there's anything we've learned from the 2015 NBA free agency period, it's that organizations have not been shy about dropping big bucks on talent. Big. Bucks.
On the first full day alone, it was calculated that teams had agreed to pay, in principle, over $1.4 billion in salary to players. If that was merely the start, and with the majority of the big-name players on the market officially signed to new deals, it would be fair to assume those individuals who played themselves into max contracts were the ones coming out on top. Yet, in reality, it's quite possible those players who signed deals to the highest possible dollar amounts might, in fact, end up being grossly underpaid.
It may seem hard to fathom that individuals who make millions upon millions of dollars to throw an orange ball into a basket could possibly make less money than they deserve. After all, they're getting paid to play a game for a living. However, this is not a discussion on whether or not athletes are grossly overpaid, it's a look at the money they make in respect to their actual value to an organization. And according to Neil Paine at FiveThirtyEight, not only are the best players in the National Basketball Association being paid less than they're worth, but it's actually San Antonio Spurs' Kawhi Leonard whose bank account may end up taking the biggest hit.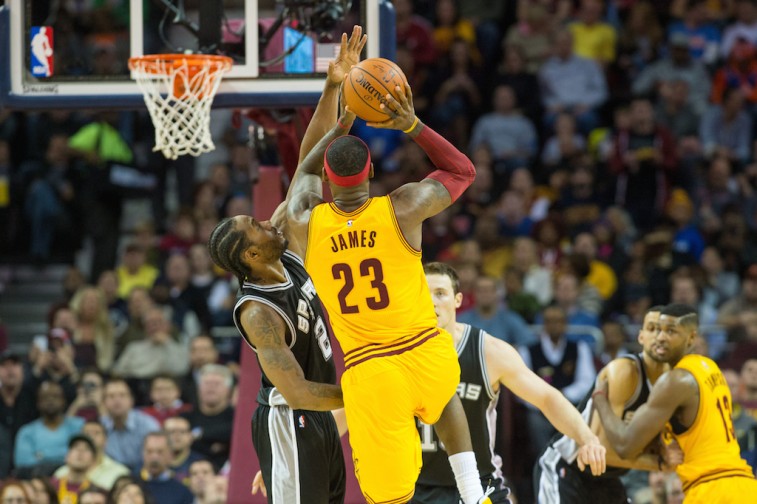 In an interesting assessment on the value of the NBA free agent and how it may change starting in 2016-17 when the salary cap increases on account of the new TV deal, Paine came to the conclusion that a max player will end up being a better deal for an organization than a mid-level player. But he didn't figure this out all by himself. He had a little help. He had "CARMELO."
CARMELO is an early beta of FiveThirtyEight editor-in-chief Nate Silver's NBA projection system, which stands for "Career Arc Regression Model Estimator (with) Local Optimization." What this model does, is take a player's advanced metrics –Real Plus-Minus, Box Plus/Minus, Win Shares and Player Efficiency Rating — and their statistical tendencies and compare that individual with similar players from the past. In doing so, CARMELO is able to project a player's future development.
With this information, Paine can then determine if a player is being overpaid or underpaid — which is exactly what he did with this summer's free-agent signings, by using the model to calculate their wins above replacement (WAR) projections for the next seven seasons.
This particular statistic — the WAR —  is actually the key to determining a player's worth. If each player is paid on a per-win dollar amount (as Paine suggests), and you can determine how many wins a particular player helps generate for their team, then you can accurately conclude how much value that individual brings to the team. And based on the numbers, it's the 2014-15 NBA Defensive Player of the Year who will help his team win more than the rest. In fact, not even LeBron James can challenge Kawhi Leonard for this particular throne.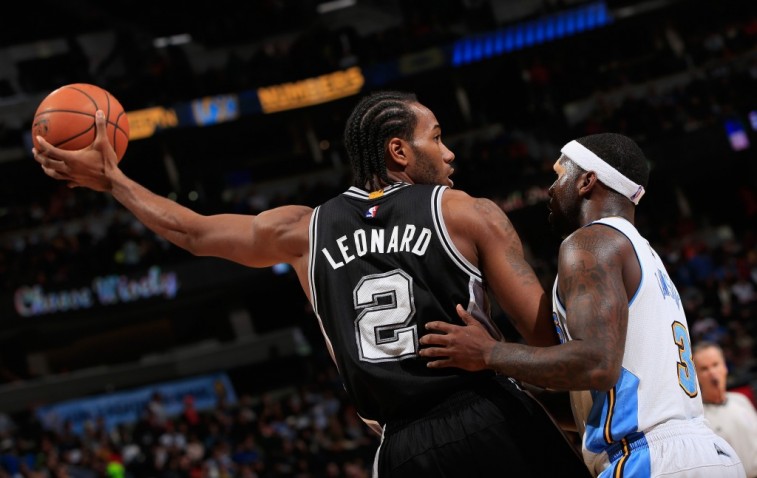 What makes this whole evaluation kind of crazy, is the fact that the San Antonio Spurs had been reluctant to give Leonard a max contract to begin with. However, if we look at the projections done by those at FiveThirtyEight, then the five-year, $90 million deal San Antonio agreed in principle to with its small forward, is actually, by far, the biggest steal in the NBA.
According to Paine, through the use of CARMELO, The Claw is projected to generate 54.6 WAR over the span of his new agreement. Based on this calculation, Leonard's "fair salary" should be around $45 million per year. Considering he's going to make $18 million a season, San Antonio essentially getting $27 million in surplus value a season, and will end up underpaying him by around $134 million over the span of his new contract. By comparison, the Chicago Bulls will be underpaying superstar Jimmy Butler by $69 million through the duration of his new contract and the Cleveland Cavaliers will make roughly $57 million off their latest agreement with King James.
It's not new to suggest NBA players could be making less money than they deserve. In fact,  that's one of the oldest arguments in sports.As we said before, though, this isn't about whether or not athletes deserve to get paid insane amounts of money — We're simply looking at what they earn in comparison to what they bring in. And as you can see, although these NBA franchises are willing to sign fat checks to keep their talent in-house, in the long run, it's the same organizations who will be reaping the most reward.
Welcome to the new National Basketball Association. Do you still love this game?
All statistics are courtesy of FiveThirtyEight, Basketball-Reference.com, and ESPN.go.com.
To see all the 2015 free-agent signings (through July 12) and whether they will be overpaid or underpaid, click here.