NBA: Is Kristaps Porzingis Even Better than Jeremy Lin?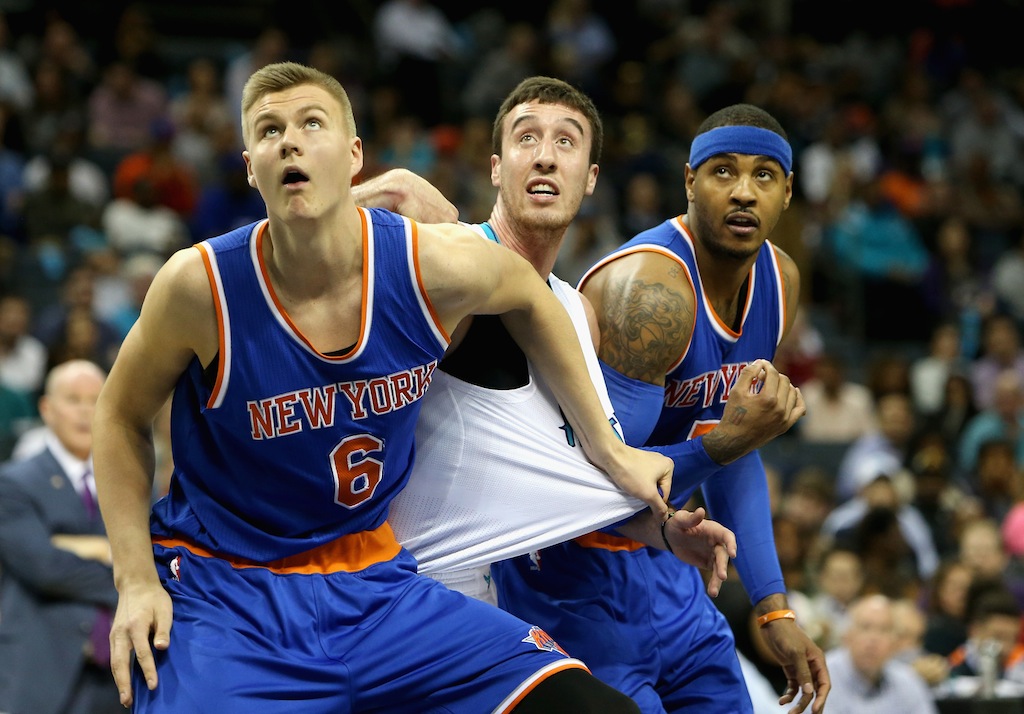 On June 25, 2015, the New York Knicks selected Latvian power forward Kristaps Porzingis with the fourth overall pick in the NBA Draft. Knicks fans around the world banged walls, burned jerseys, and created YouTube videos about the pure ludicrousness of picking the big man. On November 21, that same kid scored 24 points and brought down 14 rebounds in a win against James Harden and the Houston Rockets.
Back up a couple years to February 3, 2012, when the New York Knicks squandered a fourth quarter lead and lost to the Boston Celtics. Led by then head coach Mike D'Antoni, New York was a dismal basketball team to watch. Fans were restless, the players were getting tired of losing, and there was an overall agreement that something had to change.
That following day, D'Antoni decided to give a young man by the name of Jeremy Lin the opportunity to show what he could do, following the absence of Baron Davis. Lin, against the New Jersey Nets, scored 25 points, five rebounds, and seven assists. The next game, in his first career start, Lin dropped 28 points to go along with eight dimes in a win over the Utah Jazz. "Linsanity" became a fan favorite, and the life he brought to Madison Square Garden was like nothing before.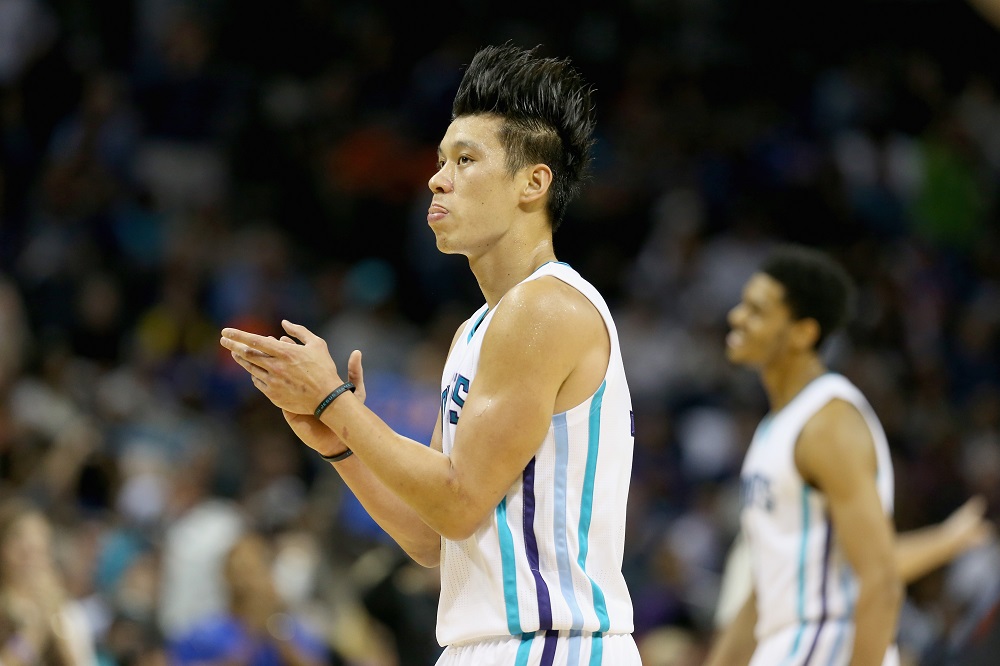 Jump back to 2015 when New York selects a unproven, young, inexperienced foreigner,Porzingis, with a top pick in the NBA draft. Despite all the talent in the world on the draft board coming from top college teams that play in the best conferences in America, New York Knicks President, Phil Jackson, elected to go with the Latvian big man.
Well, the only thing that could bring everybody back around was if New York would be able to win a few games this year and stay competitive. A bonus, which is something I don't think anyone expected, is the fact that Porzingis is far exceeding expectations, and has singlehandedly done the same thing Lin did for the Knicks in 2012.
In a small sample size, Porzingis is averaging 12.8 points and 8.6 rebounds per game, while playing about 25 minutes. Those averages rank third and second among rookies, respectively. The seven-footer dropped 29 points, while grabbing 11 boards in a victory against the Charlotte Hornets this past Tuesday, showcasing his skills to the league. The Latvian's production on the court is silencing the abundance of critics who thought he would not be able to play at the NBA level.
"Zinger" as they call him, is not just a scorer, but an absolute workhorse on the court. The kid hustles on every play, which you can clearly see when you watch a game. The big man crashes the boards like no other, and actually comes down with the rebound more often than not. He leads all rookies with three offensive rebounds per game.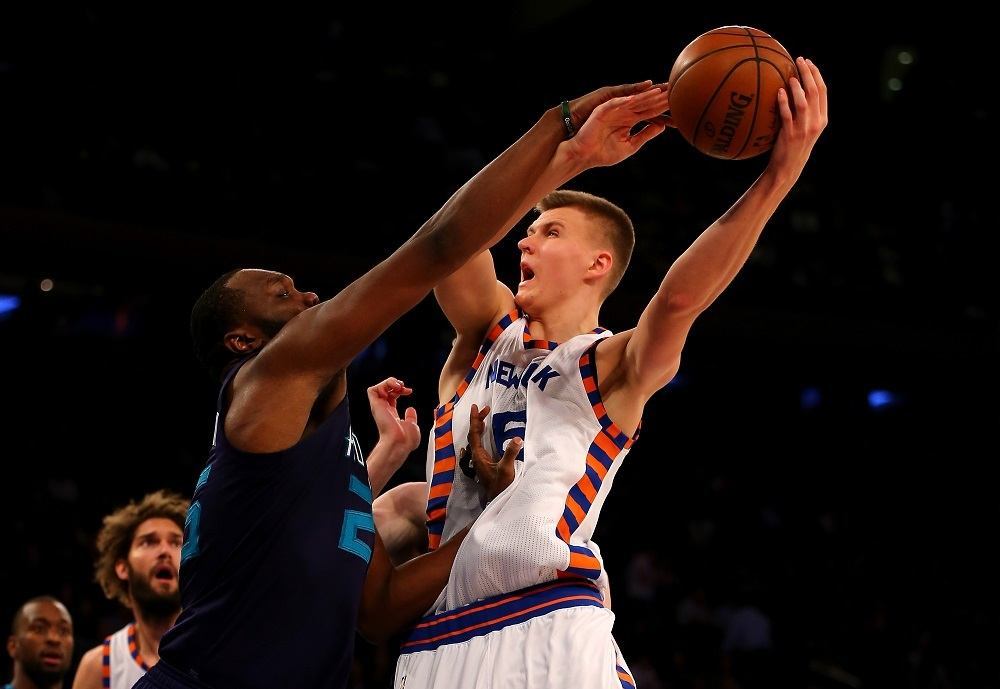 The similarities between Lin and Porzingis are quite interesting. Both players came out of nowhere to help bring the Knicks back to some sort of relevance. Both players are foreign, which is uncommon in the NBA. If you look at it from a popularity standpoint, the fact that these two foreign guys came out of nowhere to catapult New York into a winning franchise makes sense. Who wouldn't love these guys? But when you look at the stats, they rank fairly similar too.
One nice statistic is PIE, or player impact estimate, which measures the percentage of game events a player achieved. Porzingis ranks third among all rookies with a 25.7% PIE, behind Karl-Anthony Towns and T.J. McConnell. He also ranks fourth among rookies with a 25.3 usage percentage, which measures the percentage of a team's offensive possessions that a player uses or is involved in.
In 25 games as an everyday player, Lin had a 15% PIE, which led the team. He also had a 27.4 usage percentage, only two more than Porzingis. It was pretty clear that Lin was being used a lot in those few months when he was at the helm.
Currently, Porzingis ranks second in rebounds percentage, the percentage of rebounds a team grabs when the player is on the court, at 25% (behind Towns). No surprise, he ranks first in offensive rebound percentage and ranks fourth among rookies in the offensive rating category, which measures the amount of points a team scores while that person is on the court. Lin had an assist percentage of 38.2, highest on the team, and a 26.8 assist ratio, which measures the average number of assists a team has while a player is on a court per 100 possessions. Both were top numbers for point guards in February through April 2012.
Aside from the statistics, the two players come from situations where success was unlikely. Porzingis is only 20 years old. Lin was sleeping on teammate Landry Field's couch during his tear in the NBA. Porzingis was 19 when he got drafted. Lin was called up from the D-League only because Davis was injured.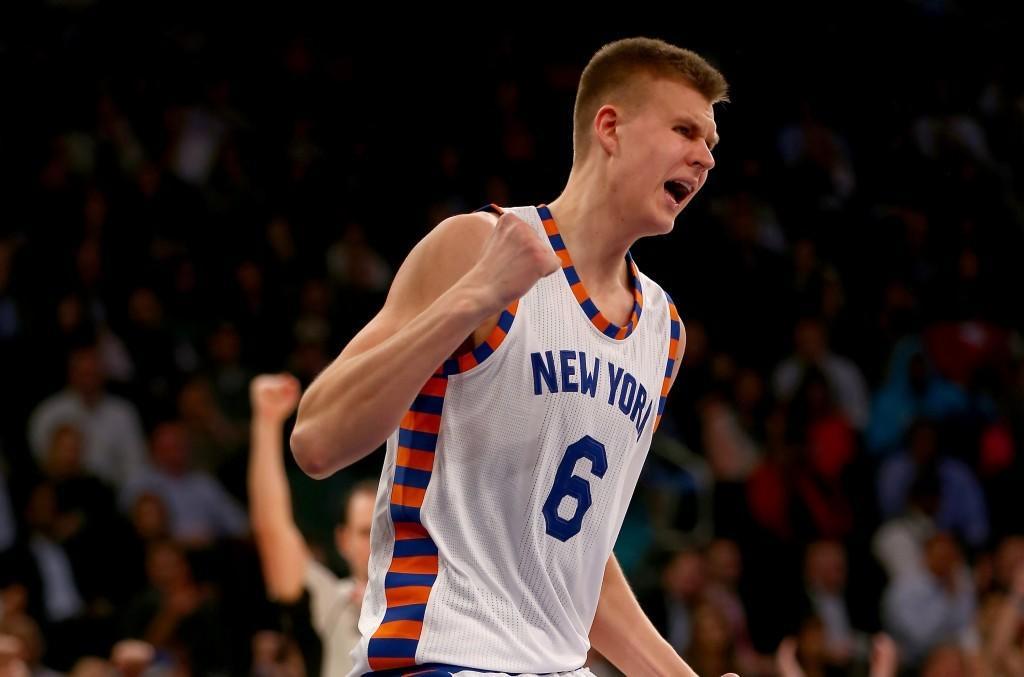 The fact that Porzingis can come from a foreign country to America, play in the best basketball league, and succeed is remarkable. That and the way he has been able to tune out the many critics and doubters; the fans who were booing and swearing at him ever since draft night.
Lin, who turned boos into cheers in his own way, came onto the court as a Asian basketball player with a dream to make it big in the NBA. Despite his inexperience at the level, Lin turned it on and was able to beat some of the league's biggest stars. A tough spot for a kid who didn't have an address to call his own.
Porzingis and Lin come from two different time periods in Knicks history. They came from situations where success was unlikely, but did so in such a fashion that their rapid popularity stemmed into overall phenomenons. At 20 years old, Porzingis is turning into a household name. Analysts left and right say that this kid will be special. The only thing that could make it better was if Lin was running the pick and roll with the big man in New York.
All data courtesy of NBA.com and Basketball Reference.