NBA: Are the Miami Heat Making the Right Decision for Chris Bosh?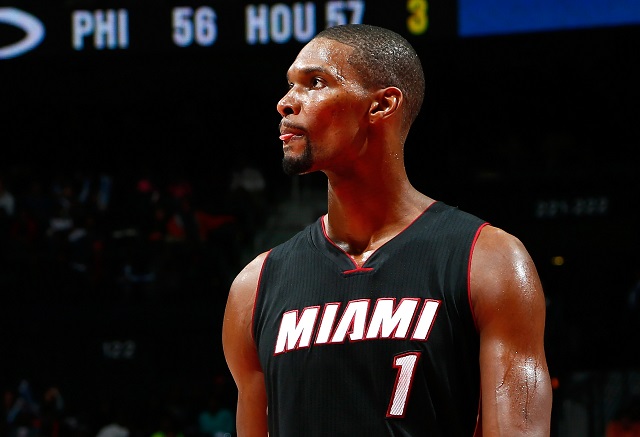 The Miami Heat could be without All-Star forward Chris Bosh for an extended period time after the team announced that they will conduct more exams on his left calf to determine if the injury is related to blood clots. This could result in Bosh once again taking blood thinner medication that would put an end to his season. With this in mind, Bosh pulled out of the All-Star Game and three-point contest this past weekend.
Bosh's health was an issue around the same time last year, when he was diagnosed with blood clots in his lungs that forced him to miss the remainder of the season. That said, Bosh returned for the 2015-16 regular season and was voted to the All-Star Game for an 11th time, after averaging 19.1 points and 7.4 rebounds per game during all 53 games prior to the All-Star break. However, it's extremely likely that he will see a second straight season cut short because of this serious health concern. Although Bosh has missed 38 games over the last two years, the bigger question lies with the state of Bosh's overall health.
The Heat are doing the right thing by putting his immediate basketball career on the back-burner and focusing on his personal health. In the past few seasons, other NBA players have experienced this issue, including Cleveland Cavaliers center Anderson Varejao, who missed the rest of the 2013 season. Mirza Teletovic was also diagnosed with blood clots on his lung last January, missing the rest of the season with the Brooklyn Nets. Both of these players have been able to resume their basketball careers after a full recovery.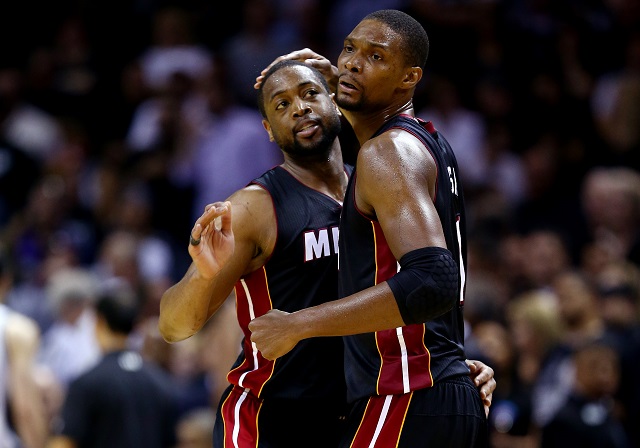 It's been scientifically proven that professional athletes have a greater risk of developing blood clots, known as deep vein thrombosis. According to the Miami Herald, these type of health issues can occur for a variety of reasons; players spend a lot of time immobile while traveling or recovering from injuries. They also suffer hard blows to the legs from contact sports and experience dehydration from physical exertion. With all this in mind, there's no timetable for Bosh's return to the court. If he indeed has the same issue in his left calf, it will force him to avoid physical sports for three to six months, making a return this season out of the question.
Yes, it would be a relief for Heat fans to see Bosh quickly return to health, playing at some point this season, but this will not likely happen, given the seriousness of it. The entire organization understands the 31-year-old's priorities. "That's the most important thing, the health of your players, and that's my biggest thought last night and tonight. 'Is C.B. OK?'" Heat coach Erik Spoelstra told reporters Friday, according to USA TODAY Sports.
Bosh plays a key role on the Heat and is under contract for the next three seasons. It's a tricky spot for Miami, but all the franchise can do is offer their support to their star forward as he goes through the process. He has been a consummate professional throughout his career and is respected throughout the league. In this potentially critical time, Bosh just needs the organization to support him through the process, as they did last season.
If anything, the Heat can use the situation in 2015 as a guideline for how to handle it and what to expect moving forward. All in all, taking the cautious route with Bosh's health is the right way to handle this issue.