NBA: Is Miami Heat's Hassan Whiteside the Real Deal?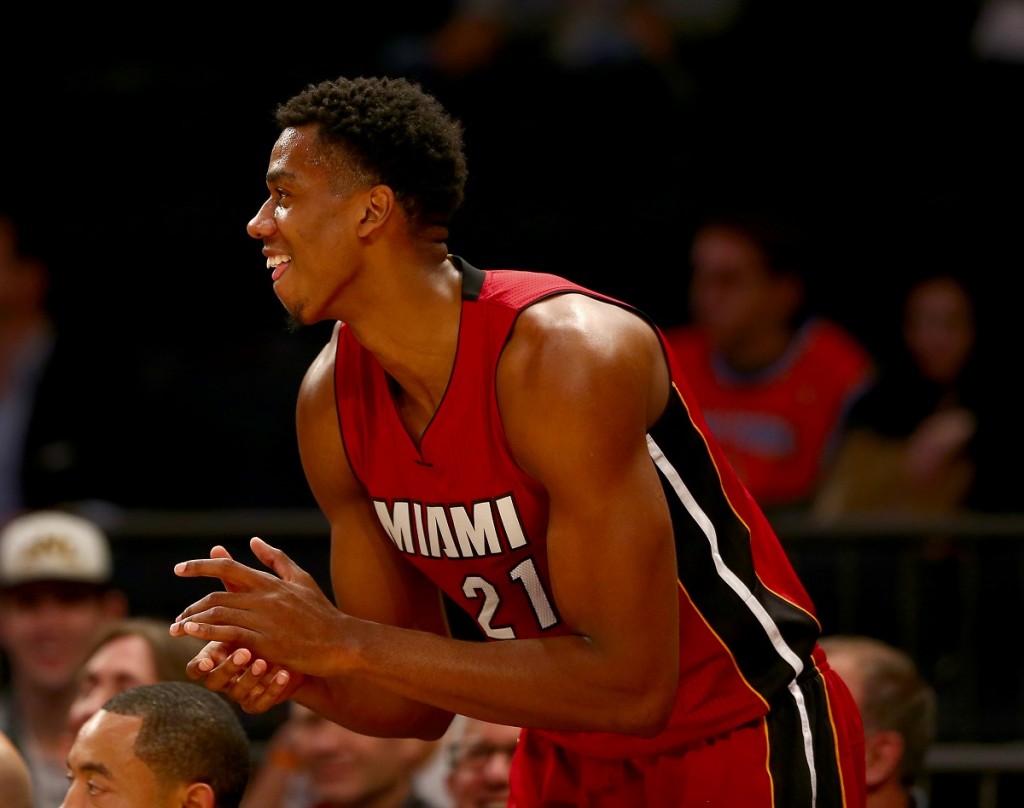 The Miami Heat knew they found someone special when Hassan Whiteside burst onto the scene last January. The former second-round pick out of Marshall was phenomenal over the final four months of the season, posting 22 double-doubles in 48 games with 32 starts. Whiteside had four 20-plus rebound games and an eye-popping triple-double against the Chicago Bulls (14 points, 13 rebounds, and 12 blocks) that put him squarely on the national map.
This brought a lot of attention to his well-traveled journey in his short professional basketball career. Whiteside was selected in the 2010 NBA draft by the Sacramento Kings. When he was waived by the Kings, he spent some time playing overseas. This placed a huge chip on his shoulder to prove the doubters wrong — he belongs in the league.
Whiteside has certainly strengthened his case with his overall performance in the 2015-16 season with the Heat. The 26-year-old is averaging a double-double with 12.1 points and 10.5 rebounds while leading the league by a wide margin with 4.0 blocks per game. Although he recorded just seven double-doubles through the first 23 games of the season, Whiteside's overall skill set makes him one of the best rim protectors and rebounders in the NBA.
He set the league ablaze with his defensive instinct highlighted by his shot-blocking ability. Whiteside recorded at least one block in 26 consecutive games; he was the fastest to 200 career blocks in Heat history; and he became the third player in the last 30 years to post at least two blocks in 21 straight games to start a season. Additionally, he set the Heat franchise record with 23 consecutive overall games with multiple blocks, and his 90 blocked shots through the first 22 games ties for the most in team history — and more than the overall total for four other NBA teams (Cleveland Cavaliers, Detroit Pistons, Dallas Mavericks, and Washington Wizards).
That said, Whiteside has posted offensive career highs this season in points (25) and field goals made (12), and he ranks second in the league in field goal percentage (61.5). He also recorded his second career triple-double with 22 points, 14 rebounds, and 10 blocks against the Minnesota Timberwolves last month.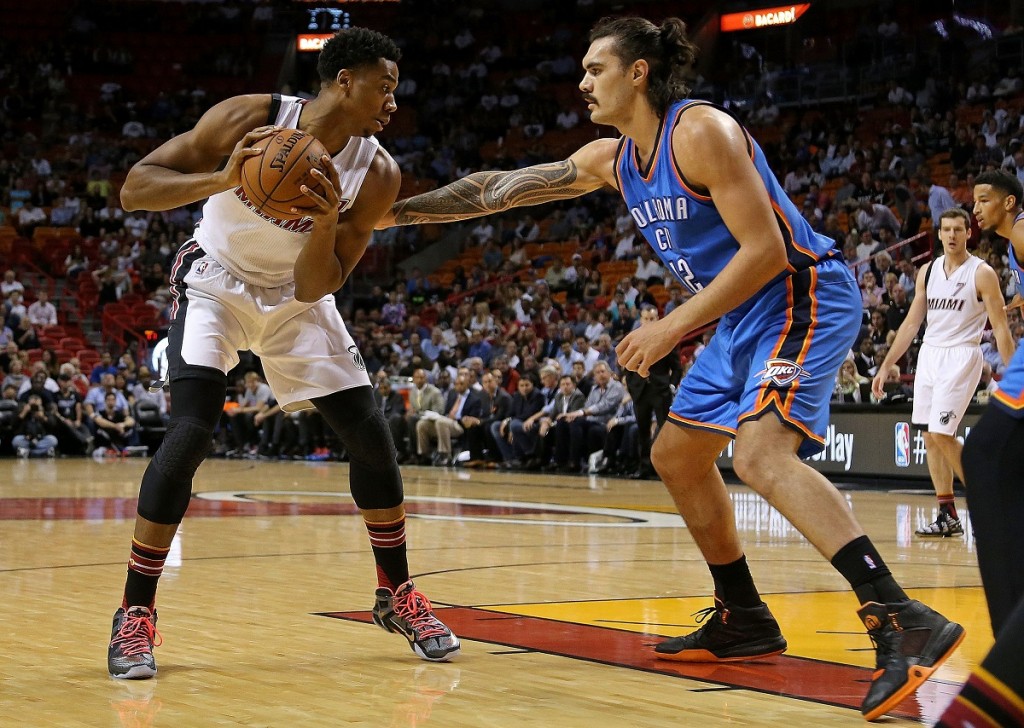 What this all shows is that Whiteside has made a tremendous impact defensively for the Heat in his short time with the team, cementing his role as the starting center for the foreseeable future. His skill set and production from the center position is a rarity, especially with the NBA transitioning to being a guard-driven league over the last few seasons. This means more small-ball lineups and a bigger emphasis on three-point shooting, which only further pushes teams away from running an offense through their big men in the paint.
This affects Whiteside to some degree, with opposing teams playing smaller lineups late in games in order to take him off the floor (just look at last Monday's loss to the Wizards). That said, Whiteside has still been an extremely effective, valuable player. He has quickly become one of the centerpieces of his team, which will certainly be tested next offseason as he becomes an unrestricted free agent. There will be plenty of suitors lining up for the promising big man's services, and he will undoubtedly raise his asking price far beyond his current base salary of a little under $1 million.
This may be a huge issue for the Heat given that their current cap situation only allows them to offer him a contract with a base salary of $10 million. Yes, there are some concerns about his lack of maturity at times, but Miami would be foolish not to try to free up more cap space to help re-sign Whiteside, given what kind of player he will likely develop into as he enters the prime of his career. According to the Miami Herald, Dwyane Wade explains it well:
He just finished 82 games in his career, he played No. 82 at some point this year. Yeah, he reached it, because he's been talking about it. I mean, he's young. He's a young player. He's going to have his moments where he's going to look dominant, and he's going to have his moments where he's going to look young. And it's his job, as well as our job as a team, to help him grow.
All in all, what Whiteside has accomplished over his brief NBA career with the Heat securely puts him in the category as one of the league's promising, young players.
All statistics courtesy of ESPN and NBA.com.
Want more great content like this? Sign up here to receive the best of Cheat Sheet delivered daily. No spam; just tailored content straight to your inbox.