NBA: Is This Joakim Noah's Last Season With the Bulls?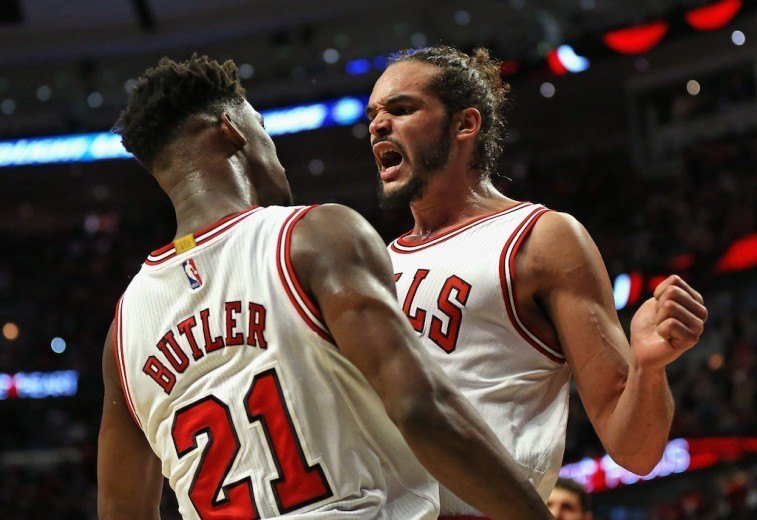 In his ninth season in the league, Chicago Bulls two-time All-Star center, Joakim Noah, is experiencing arguably the most difficult season of his career. Over the last two years, he's suffered an array of injuries that have forced him to miss extended periods of time. However, in the 2015-16 season, Noah has not only struggled with his health but also his new role coming off the bench for the first time since his rookie campaign.
Prior to making his return on Monday night against the Washington Wizards, he missed nine consecutive games due to a sprained left shoulder. He resumed his reserve role in his first two games back from injury, which has only added to his frustration. Noah is averaging a career lows in points (4.3) and field goal percentage (38.2). However, the statistic that is most important to him is his playing time, as he currently averages just 21.9 minutes per game, which is the lowest total since his rookie year in the 2007-08 season.
The situation became a prominent issue shortly after the start of the regular season; he and first-year Bulls head coach, Fred Hoiberg, went back and forth through the media with slightly different statements on how his benching came about. Hoiberg stated in an interview prior to the start of the regular season that Noah voluntarily asked to be moved to the bench. A few days later, Noah stated that all he divulged to his head coach was that he preferred to play center rather than power forward and that he enjoyed playing alongside Taj Gibson.
Hoiberg was once again asked about the situation and attempted to sweep it under the rug by stating that Noah was more concerned about winning games than about whether or not he started or came off the bench. The 30-year-old is reportedly disgruntled from losing his starting job. The fact that he doesn't play in crunch time, late in games, has also been a key issue f0r the two-time All-Star's unhappiness. What may also fuel his discontentment is his strong play off the bench on several occasions this season.
Noah has five games with 10-plus rebounds and 5-plus assists in a reserve role, which is the most games with that kind of performance by a Bull over the last 30 years. His 18 rebounds against the Charlotte Hornets were the most by a Bull in a reserve role since Tyson Chandler had 21 in March 2006. Noah and former Bulls big man Dave Corzine are the only players in franchise history since 1985-86 to come off the bench and record 15-plus rebounds and five-plus assists. He has recorded at least five rebounds in all but one game, including 10 games with double-figure rebound totals, and he has notched five or more assists 10 times this season.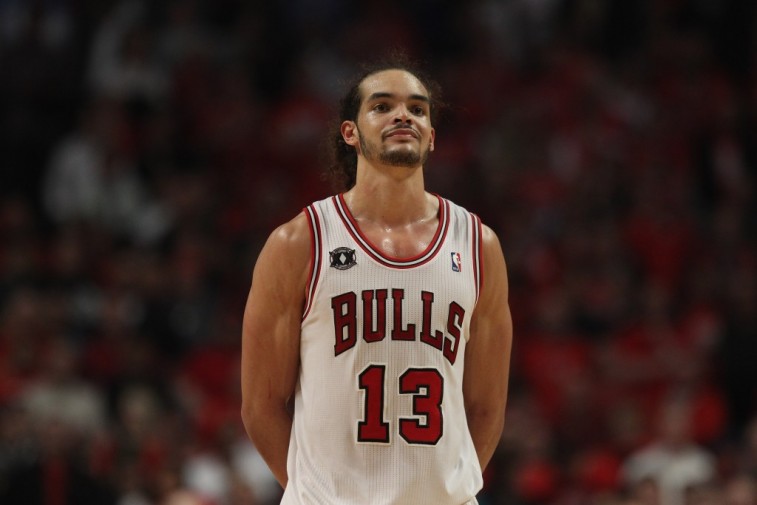 Although Noah is unhappy, he remains a stat stuffer for the Bulls in his reserve role. The move was primarily made to increase the tempo and production of the offense, which was often stagnant under previous head coach, Tom Thibodeau. The Bulls are actually averaging fewer points per 100 possessions this season (101) compared to last year (104.7). That said, the team did experience success when Noah was sidelined for nine straight games, as they scored over 100 points in all but one contest while holding a 7-2 record.
What does this all signify? The Bulls big man may be on his way out after this season as he's set to become an unrestricted free agent this upcoming summer. Chicago may also look to move Noah prior to the trade deadline if they can't reach a solution concerning bringing him back next season. Injuries may have been a large issue over the last couple seasons for Noah, but that shouldn't diminish his value among other teams in the league.
The Bulls are said to be interested in acquiring a wing player in exchange for the former Defensive Player of the Year. If the Bulls are serious about dealing Noah, there will be plenty of buyers out there who may be interested — not only based on his abilities but also on the fact that he's essentially an expiring contract who will free up over $13 million in the offseason for whichever team were to acquire him.
What this says more than anything is that there is an extremely realistic chance that Noah could be on his way out of Chicago if there isn't a drastic improvement in his situation. What this may ultimately come down to is whether or not Hoiberg will give Noah a chance to regain his starting job. Only time will tell.