NBA: Kobe Bryant Appears To Slight Super Teams By Saying He Wouldn't Take "Easy Route" To Title
Since Kobe Bryant made the decision to step away from the NBA after 20 seasons in the league, there has been the lingering chatter of the desire to see him make a return. In every instance that talk has been brought up to him in interviews, he has quickly shot down any chance that he would step back on the court. That was once again discussed in a recent interview with a unique circumstance, in which he took a subtle jab at super teams.
Kobe Bryant's illustrious career
Throughout his two decades in the NBA, Bryant took much pride in his work on and off the court behind his relentless dedication to his craft.
It helped him achieve much success along the way with seven trips to the NBA Finals with five wins on that stage, along with many individual accolades and memorable moments piled up on the journey. He had earned a pair of NBA Finals MVPs, a regular-season MVP, 18 All-Star selections, 11 All-NBA First Team nods, and nine All-Defensive First Team selections, and finished all-time scoring list.
All this helped Bryant earn a strong reputation as being one of the greatest players to play the game while inspiring the next generation to come after him and potentially well beyond that. Since his retirement, Bryant has been more vocal through the media with his perspective of the league that oftentimes clashes with the mindset of the current players.
Kobe Bryant doesn't like the "easy route"
Over the last couple of years, Bryant has made his rounds with the media through various interviews where he has expressed his opinion on the state of the league.
During a recent interview on the Ledlow and Parker podcast, Bryant was asked by Candace Parker if he would make a return to the league if a championship was guaranteed to which he gave an expected response.
Although this doesn't come as much of a surprise given the type of mentality Bryant had on the court during his career, it's also clear that he isn't a fan of joining super teams. There is a sense that earning a title in that manner would be watered-down in comparison to the others he has where it was a more strenuous path to earning an NBA title.
Granted, it's just Bryant's viewpoint on his own personal choice in that scenario, but it does speak to a different mentality that many players previously had in older generations.
NBA trend shifting over to duos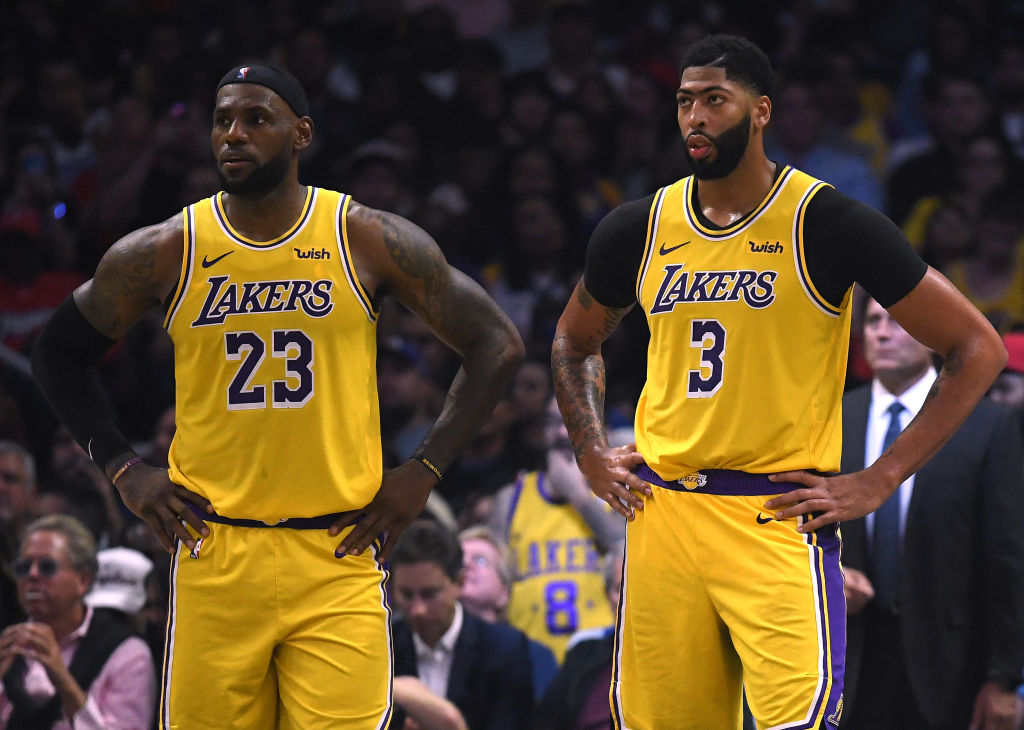 Although the league has seen stars more comfortable with playing with each other than against one another, there has been a bit of a shift.
With Kevin Durant electing to sign with the Brooklyn Nets, it has brought more balance to the NBA with several new duos being formed such as Kawhi Leonard and Paul George with the L.A. Clippers or LeBron James and Anthony Davis with the Los Angeles Lakers. There appears to be a better competitive balance with many teams having two stars lead the way.
There are certain teams that will certainly rise to the top above the rest, but instead of it being a one or two-team race for the championship, there are several other teams that could have a fair argument for being legitimate title contenders.
Ultimately, only time will tell if this will all entirely shape up to be more of the trend that the rest of the league will maintain moving forward over the next severall years.