NBA: Kobe Bryant's Farewell Game Reminded Us of His Greatness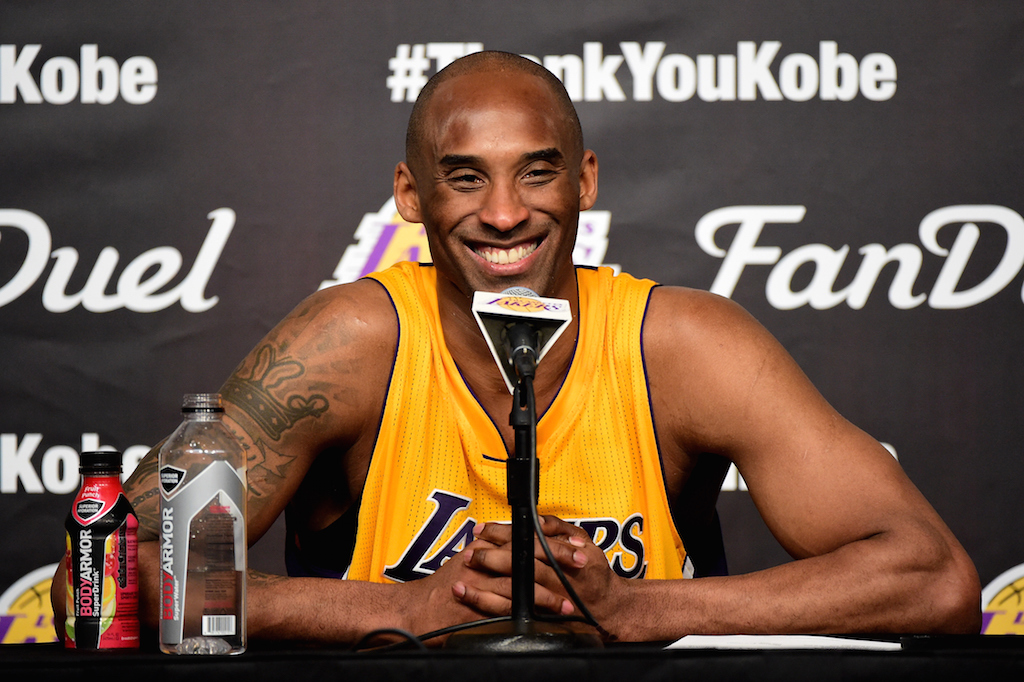 "Mamba out." For the better part of the last two decades, sports fans around the world have come to expect greatness on a nightly basis out of Kobe Bryant. And for one last time, the player who Magic Johnson and Shaquille O'Neal both dubbed the "greatest Laker of all time" stole the show at the Staples Center. In his final game in a Los Angeles Lakers uniform, Bryant played a season-high 42 minutes against the Utah Jazz, scored 60 points (for the sixth time in his illustrious career), grabbed four rebounds, and handed out four assists.
His 60 points set a new NBA record for the highest point total in a farewell game, and also gave him the highest single-game point total of any player in the league for the 2015-16 season. What was even more amazing was that the Black Mamba scored 23 points in the fourth quarter alone, including a go-ahead three-pointer with 31 seconds left to play.
All said, when Bryant checked out of his final NBA game with 4.1 seconds remaining on the clock, in typical Kobe-fashion, he had helped the Lakers erase a 15-point deficit to end the worst season in franchise history on a high note. You simply cannot dream up endings like that.
Let's remember, this is a guy who grew up as a diehard Lakers fan idolizing none other than Magic Johnson. And then he goes out in front of a crowd full of Hollywood A-listers and Lakers legends, and caps his 20-year NBA career with arguably the greatest finale in the history of professional sports.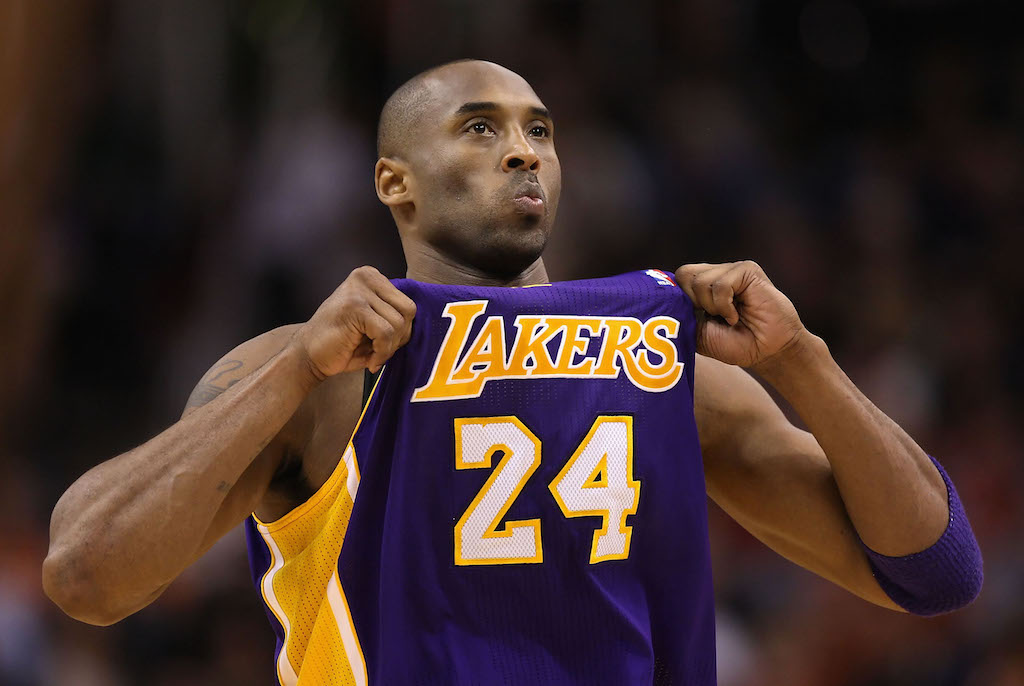 Anybody who watched him play this season knew that Bryant was physically hurting. In fact, there were several occasions where he pulled himself from the game in the first quarter, only to spend the rest of the night on the bench with ice wrapped around what appeared to be his entire body. That said, knowing that the 18-time NBA All-Star played through it all last night to "put on a show" for his fans one last time speaks volumes to his otherworldly mental fortitude.
When it comes down to it, the five-time NBA champion is flat-out one of the toughest athletes, regardless of sport, who we have ever had the pleasure of watching. Bryant's swan song also reminded us all of just how competitive the Philadelphia, Pa. native is. He willed his team to victory last night against the Jazz just like he has so many times before.
His competitive nature was what caused him to be one of the most hated players in recent NBA history, but it was also one of the main reasons why he led his teams to 836 wins over the course of his career. And in reality, outside of Michael Jordan, we cannot think of another player in the last 30 years who had (or still has) a competitive drive that can match Bryant's.
So, where will Bryant land among the game's all-time greatest players? That topic is still very much up for debate — though we would include him in our top-10 players of all-time for what it's worth. However, one thing that we are certain of is that we will never see another farewell game quite like the one Kobe treated us to last night.
Statistics courtesy of Sports-Reference.com.