NBA: 3 Potential Landing Spots For Russell Westbrook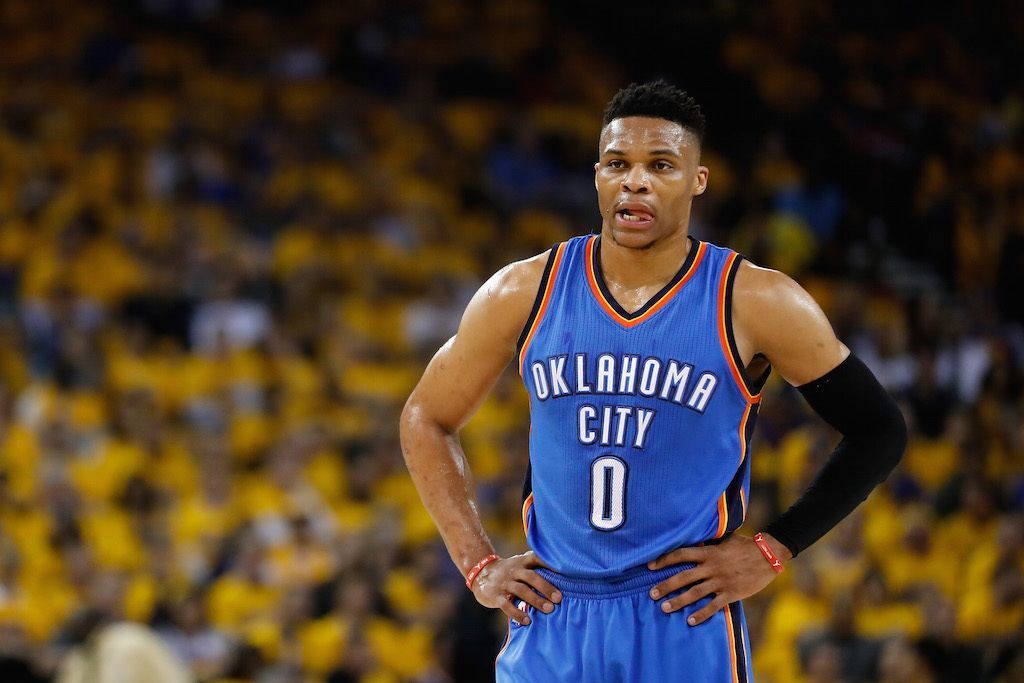 The only thing louder than Kevin Durant's decision to join the Golden State Warriors was the overwhelming response it generated on Twitter. Everyone from NFL players to members of the NBA and fans in general seemed to have an opinion on the matter. Some of these feelings were positive, some of them were negative, and some were just straight up salty.
This one choice affected a lot of people — however, the way we see it, none were more affected than his now former teammate, Russell Westbrook. After a 2015–16 season in which he averaged 23.5 points, 7.8 rebounds, and 10.4 assists per game, earned First-Team All-NBA honors, and came within one victory of playing in the NBA Finals for the second time in his career, Westbrook is officially the lone superstar in Oklahoma City.
For the first time since he entered the league back in 2008, we'll finally see, as will the Thunder organization, what Russ can accomplish on his own. As exciting as this should be, it's also pretty nerve-racking. After all, Westbrook, himself, is an unrestricted free agent after this season. That's right, one season removed from losing Durant, the Thunder will face the possibility of losing a second superstar.
As much as the organization would like to lock him up long-term, Westbrook has no interest in renegotiating his current contract; instead, he plans to test the waters of free agency. Which begs the question, if Westbrook could potentially leave in 2017, should the Thunder look to trade him now? For the record, we're not saying that Westbrook is guaranteed to leave OKC.
However, as we learned with KD, it could happen. Therefore, instead of potentially losing another top-five player, without receiving any compensation, it may be in the Thunder's best interest to cash in now — before it's too late. Should that ultimately be the path the organization chooses to take, here are three potential landing spots for the star point guard.
1. Los Angeles Lakers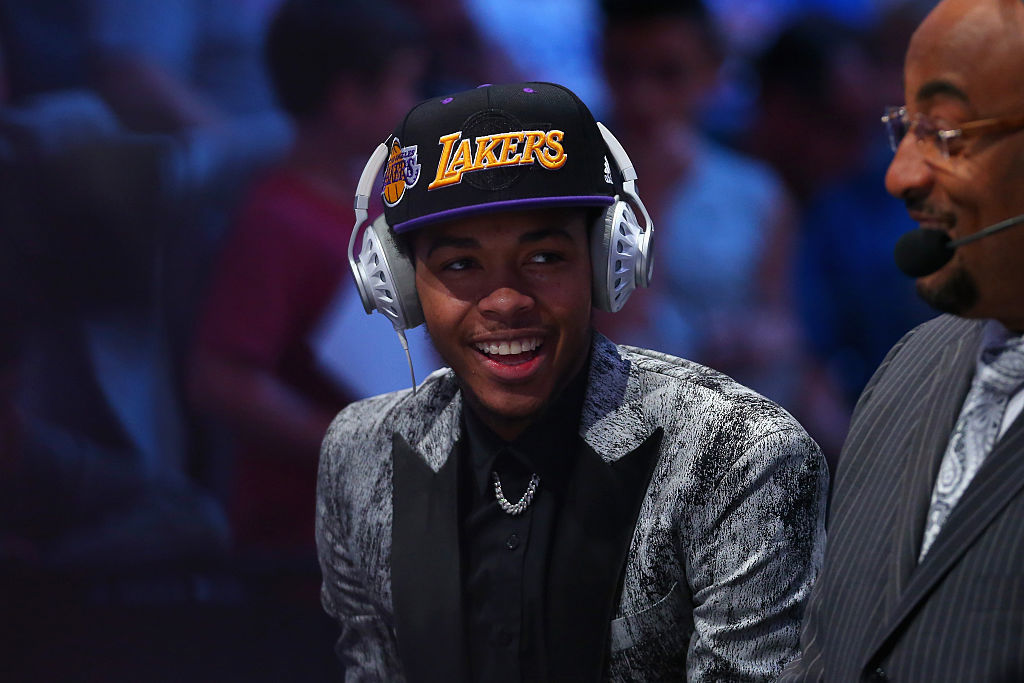 The Los Angeles Lakers are an obvious trade partner for the Oklahoma City Thunder. Westbrook was born in Long Beach, Calif., he played college ball at UCLA, and there's already a growing belief that he'll look to head home once he becomes a free agent in 2017. If OKC believes this — that its only a matter of time before Westbrook leaves anyway — then the organization might as well get something in return for him.
While the Lakers have been dreadful over the last few seasons, they do have some solid young pieces who might appeal to the Thunder. As hard as it would be for Los Angeles to part with a group consisting of recent No. 2 overall pick Brandon Ingram, point guard D'Angelo Russell, and power forward Julius Randle, it'd be worth acquiring a player of Westbrook's caliber.
2. Atlanta Hawks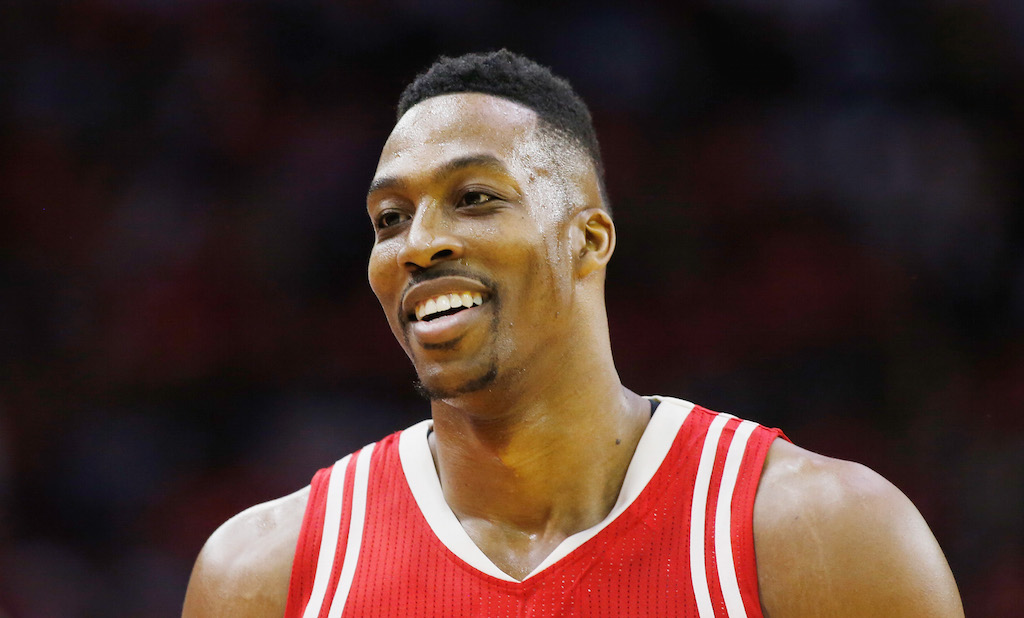 Although the Atlanta Hawks have been to the playoffs every year dating back to the 2007–08 season, they have never advanced past the conference finals. That being said, given the maneuvers made by the franchise this offseason, including trading away Jeff Teague, re-signing Kent Bazemore, and signing center Dwight Howard to a three-year, $70.5 million deal, you get the feeling that this team is just a few pieces away from legitimately competing in the Eastern Conference.
The addition of Westbrook would speed up that process exponentially. In exchange for Westbrook's services, the Hawks would probably have to give up a first-round pick (maybe two), young point guard Dennis Schroder, and most likely some other key assets. Again, if it means landing a guy like Westbrook, it's a no-brainer.
3. Boston Celtics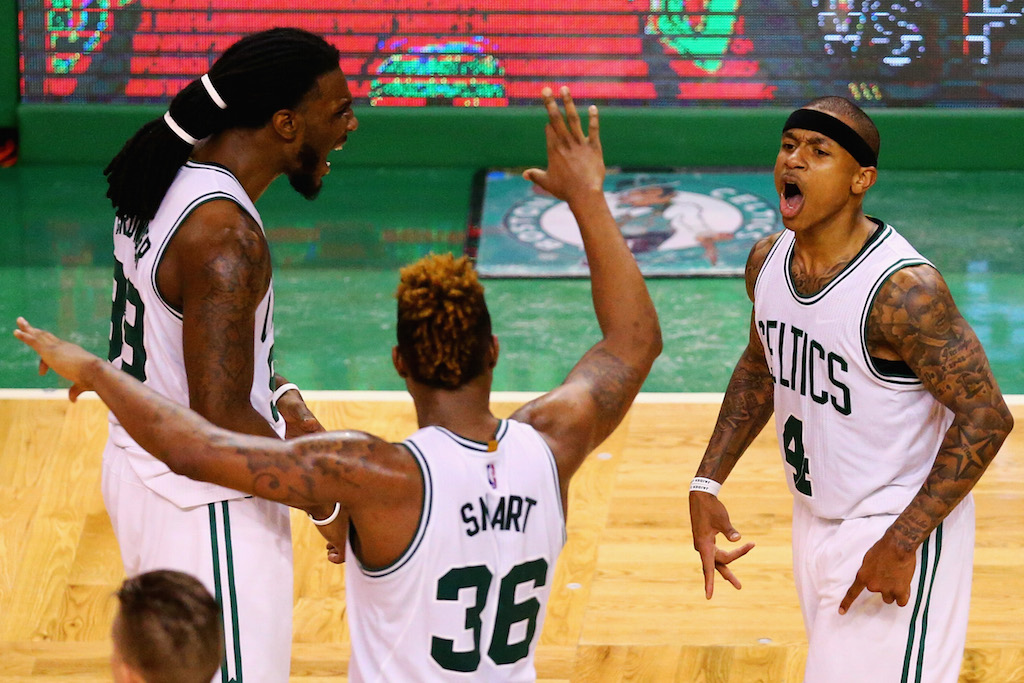 The Celtics may have missed out on the Kevin Durant sweepstakes, but by signing All-Star center Al Horford to a four-year, $113 million max contract, Boston showed it's now a legit destination for NBA stars. For a team on the verge of reaching genuine "contender" status, this is a huge accomplishment.
Making a trade for a player like Westbrook would take things to the next level. While the Celtics would be unlikely to part ways with point guard Isaiah Thomas, they still have plenty of quality assets to send Oklahoma City's way. There's young guard Marcus Smart, shooting guard Avery Bradley, and possibly even 2016's No. 3 overall pick Jaylen Brown.
On top of that, Boston could provide the Thunder with future first-round picks. In the end, this could be a win-win for both parties; especially for the Celtics, who didn't land their big fish, but would be more than satisfied with the consolation prize.
Statistics courtesy of Basketball-Reference and ESPN.