NBA Legend Oscar Robertson Expresses His True Feelings About the Bucks' Title Chances in Light of Their Recent Injuries: 'A Lot of Teams Are Having Problems'
Giannis Antetokounmpo has the Milwaukee Bucks coming off their first title in 40 years, but they have had a tough go of it to start this new season. While the Greek Freak has played well, the team has been battling injuries, which has led to a mediocre 4-4 record.
However, NBA legend Oscar Robertson doesn't appear to be too concerned about their early-season struggles, as he recently revealed his true feelings about the Bucks' title chances.
Giannis Antetokounmpo and the Bucks have had a tough start to the season
Throughout his team's first eight games, Giannis Antetokounmpo has continued playing like the two-time MVP we know him to be. He is averaging 27.4 points, 10.8 rebounds, and career-highs in assists with 6.4 and blocks with 2.0.
His supporting cast, though, has been dealing with injuries and health issues.
According to the Milwaukee Journal Sentinel, Bobby Portis missed time due to a hamstring injury. Brook Lopez also hasn't played since the season-opener due to a hurt back, while Jrue Holiday has missed a handful of games with a sprained ankle.
And on Monday, Milwaukee announced that Khris Middelton had entered health and safety protocol.
The issues have led to the Bucks getting off to a mediocre 4-4 start, and they lost three straight to the Minnesota Timberwolves, San Antonio Spurs, and Utah Jazz before winning on the road against the Detroit Pistons on Nov. 2, 117-89.
They are currently tied for 10th place in the Eastern Conference.
Former Bucks star Oscar Robertson, though, doesn't seem too worried.
Oscar Robertson thinks the Greek Freak can lead the Bucks to a second consecutive title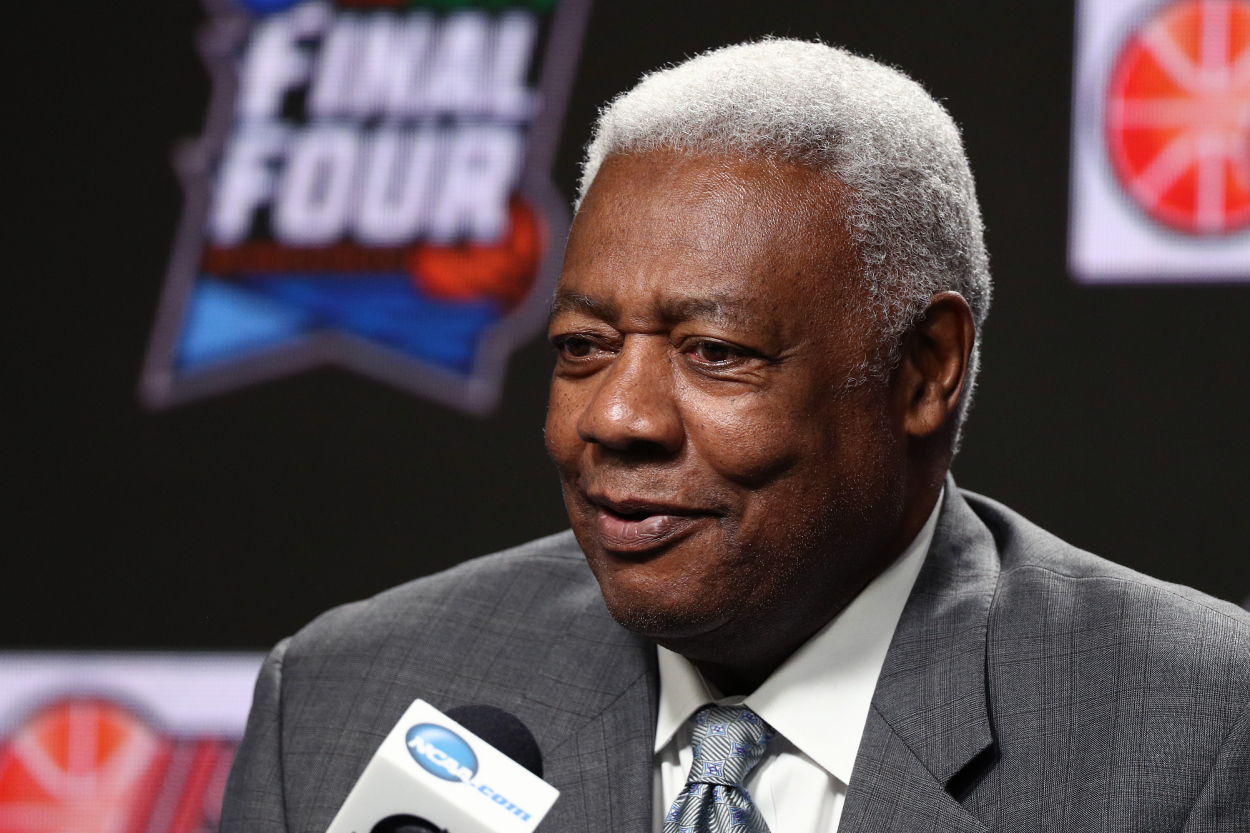 Oscar Robertson is a Hall of Famer and was one of the greatest players to ever play in the NBA. So, when he speaks, all basketball fans should listen, and he didn't seem too worried about the Bucks, the franchise he won a title with, when recently discussing his former team's championship chances on ESPN.
"I've always said that, 'They're the champions until somebody beats them,'" he said on the Nov. 2 episode of NBA Today. "Right now, it's early. They're having some problems health-wise, but a lot of teams are having problems. But you've got Giannis, who is a tremendous individual athlete, and you have some of your key people out, and that makes a big difference. So, I'm going to say the Bucks are the champs, and they can repeat very easily if they get everybody together and play well together."
The Big O doesn't seem too concerned, and he shouldn't be. Once the Bucks get healthy, they have just as good a chance as anyone to win the NBA title.
Giannis and the Bucks have a great chance to repeat if healthy
Right now, the Bucks don't look like that dominant team that won the title last season, but if they can get healthy, they have a tremendous chance to win another championship.
In addition to their core players like Antetokounmpo, Middleton, Holiday, Lopez, and Portis, Milwaukee has Grayson Allen this year, who is having arguably the best season of his career so far, averaging 13.0 points and 4.3 rebounds on 36.8% shooting from 3-point range.
And when looking at their competition in the East, the 76ers likely won't have Ben Simmons this year, and the Nets probably won't have Kyrie Irving. So, the path to the Finals is considerably easier.
The Bucks will, of course, have teams like the Miami Heat, New York Knicks, and Chicago Bulls to deal with, and they are all forces to be reckoned with, but Milwaukee's collection of talent (when healthy) and the absences of Irving and Simmons should make a repeat run doable.
They may not look up to the task right now, but as Robertson alluded to, it's still early. The Greek Freak and the Bucks have a great chance to win another championship in 2021-22.
Stats courtesy of Basketball Reference
RELATED: Isiah Thomas Might Have Pulled a Hamstring With the Stretch On His Latest Giannis Antetokounmpo Comparison