NBA: What the Los Angeles Lakers Need to Get Back in Contention
The Los Angeles Lakers have had a tough road over the past few seasons. The 2015–16 season was essentially a retirement party for Kobe Bryant, and the team finished at 17-65 overall, and the two years before that weren't much better. In 2014–15, the Lakers went 21-61, and the season before that they went 27-55. It's now been three seasons since the storied franchise made the playoffs, and while they have quite a bit of young talent on the roster, it's unlikely they'll return to the postseason this year. So, what can the Lakers do in order to get back into contention, and once again become a consistent playoff team? Let's look at what it'll take.
Consistent growth from their "big three"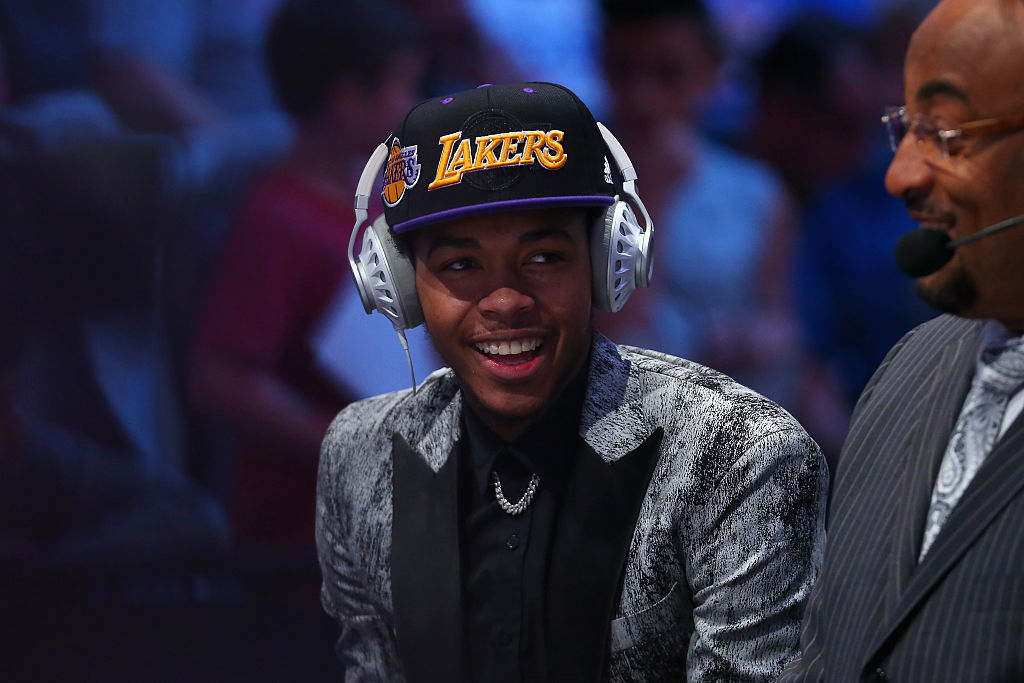 The "big three" for the Lakers isn't on the same level as a group like LeBron James, Kyrie Irving, and Kevin Love, but their group is young, talented, and simply needs to learn to mesh well together. D'Angelo Russell, Brandon Ingram, and Julius Randle have a lot of heavy lifting to do, but the Lakers actually have a fourth member of their young, talented starting lineup in Jordan Clarkson. All four of these players are age 24 or younger, and the first three are all 21 or younger.
Between this talented bunch of players, there's no question that they should help the Lakers turn the corner sooner rather than later. It may not happen in 2016–17, as figuring out how to mesh players who are young and want the ball in their hands can be tough. Once they do work it out with the help of new head coach Luke Walton, it will help push them up to that next tier to get them back into the playoffs. Let's also not forget that they are in the brutal Western Conference, which doesn't help. But if there's one specific set of players the Lakers need to rely on to get back to the promised land, it will be Russell, Ingram, and Randle.
Bench production on a year-in and year-out basis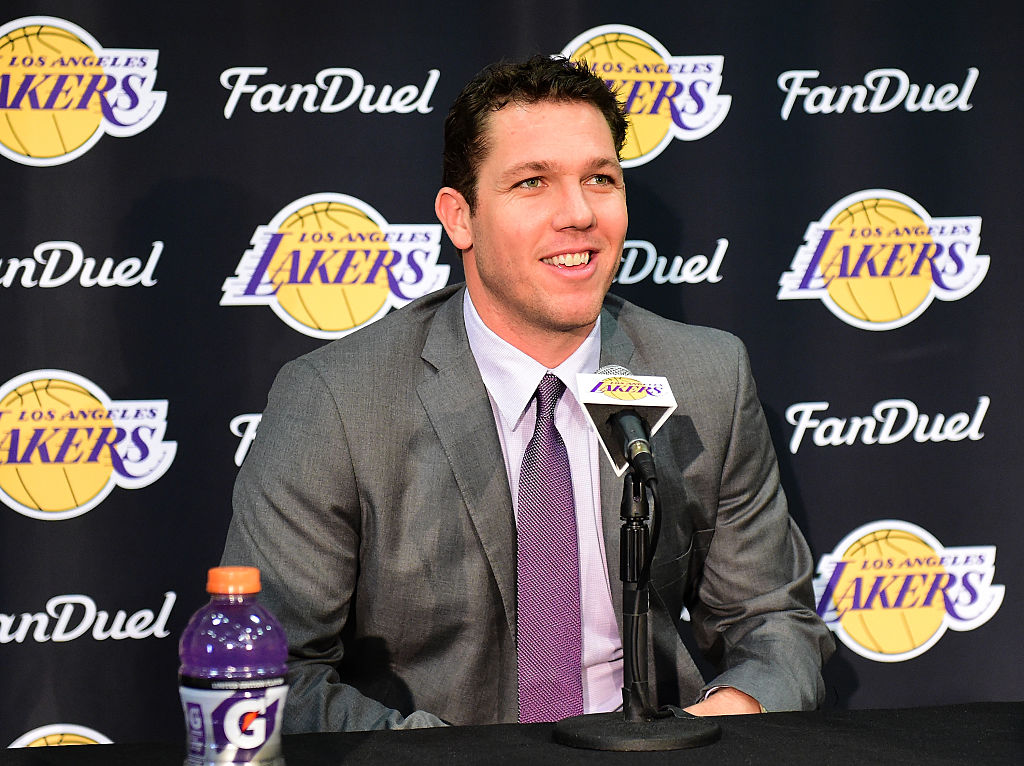 While many teams in the NBA will rely heavily on their top two or three players, the Lakers don't have a player who has stepped out and proven he can be on the same level as a Kevin Durant, James, Russell Westbrook, or Stephen Curry. It's about finding well-rounded and balanced production. Specifically, that means it needs to come from the bench players as well; when the talented starting unit sits, the next group needs to keep the ball rolling.
A few names that can help do this include youngsters in Ivica Zubac, Larry Nance Jr., and Anthony Brown. Those are names to watch this coming season, but Walton can't overlook sharpshooter Lou Williams and veteran point guard Jose Calderon. The bench depth is surrounded with major question marks currently, and that's a cause for concern moving forward. Fortunately, all of these players will have time to prove themselves.
What the Lakers must do to return to playoff contention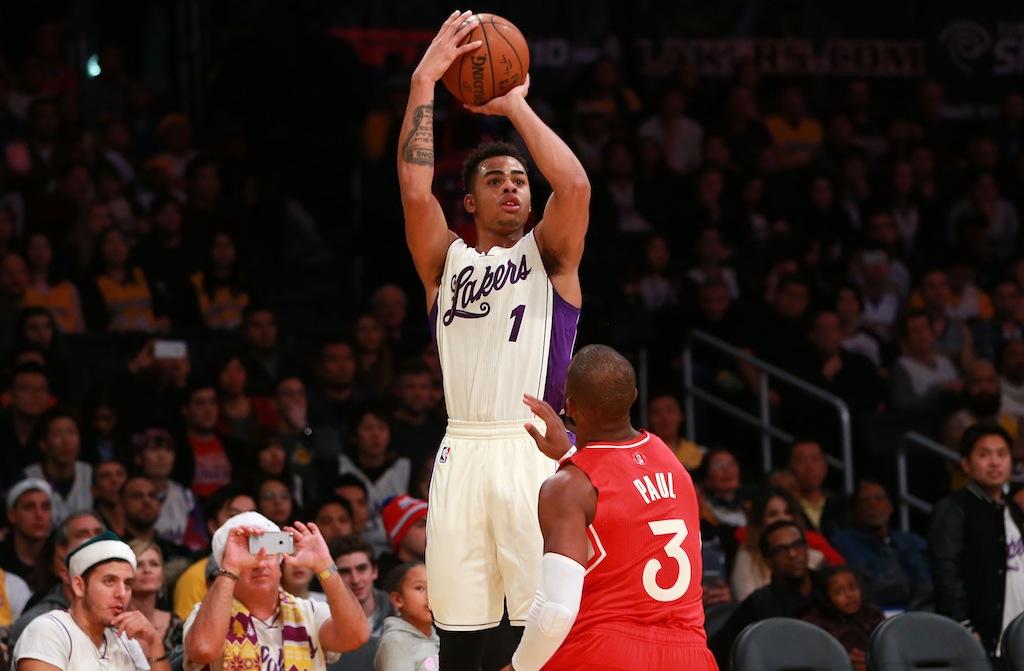 The Lakers are still pretty far away from being NBA championship contenders. The good news? This team is making the right moves, trending in the right direction. While they haven't been able to land any big-name superstars in free agency, they've had to go the old school route — building through the draft — to put together a talented team.
While many may not agree that you can build a contender through the draft, it's hard to argue with the fact that the Lakers have a group of young and hungry players. The Golden State Warriors got the job done two years ago, when winning the title thanks to a three-headed monster of players they drafted, Curry, Klay Thompson, and Draymond Green.
Becoming a contender by using the draft is possible, and the Lakers may be able to make it happen. There's no question that they'll attempt to go after a name like Russell Westbrook in 2017 free agency, but they shouldn't take part in a blockbuster deal that sends away two or three pieces of their young core. Give this unit some time to grow, and see what they can do over the next few seasons.
Statistics courtesy of ESPN and Baseball-Reference.