NBA: Michael Jordan's New Business Venture Has People Buzzing
Michael Jordan has never been one to stay in one lane when it comes to putting his name on different brands. A 1991 appearance on Saturday Night Live even mocked that aspect of his brand with a series of fake commercials starring Jordan. His business life has arguably been as big as his on-court life, and he isn't stopping in retirement.

A recent venture for Jordan shows that his name isn't only made for athletic wear and shoes; it is becoming a brand that reaches places fans would never expect them to reach.

The rise of Michael Jordan
Jordan changed what it meant to be a superstar not only in the NBA but in any sport almost immediately after taking over the league. His Nike shoes helped make it so that basketball shoes were not only for the hardwood, and his dominant play on the court made him an ideal face for brands that stretched beyond the basketball court.

His six championships, 14 All-Star appearances, five MVPs, nine All-Defensive teams, and everything else in his Hall of Fame career were not just kept to the basketball world. Jordan became a symbol for an entire generation that went beyond his name and accomplishments and became an entity unto itself. Because of that, his face became a selling-point for brands across the world.
Jordan's face and name
One would be hard-pressed to find something that Jordan wasn't selling or putting his name to in the 1990s. From McDonald's hamburgers to Gatorade, Michael Jordan was the face of commercials in the 1990s. Several campaigns, like the Spike Lee Nike campaign and the Gatorade Like Mike campaign, are still remembered as some of the most successful campaigns in Jordan's history.

Not only was Jordan in commercials, however. He became something bigger. His 1996 film Space Jam was a hit with crowds, and it even has a LeBron James-backed sequel in the works. Other ventures, such as his action video game Chaos in the Windy City, showed just how far the stretches of Jordan's likeness could go.

Jordan's value as a pitchman and brand has not diminished as he's gotten older, either. Despite being well into his fifties, Jordan has appeared in many commercials over the past few years from his brand to Hanes. He is still a name, face, and likeness that gets people excited and pushes the brand, but even with all that, his newest venture may raise a few eyebrows and garner some questions.

Michale Jordan's latest venture has fans buzzing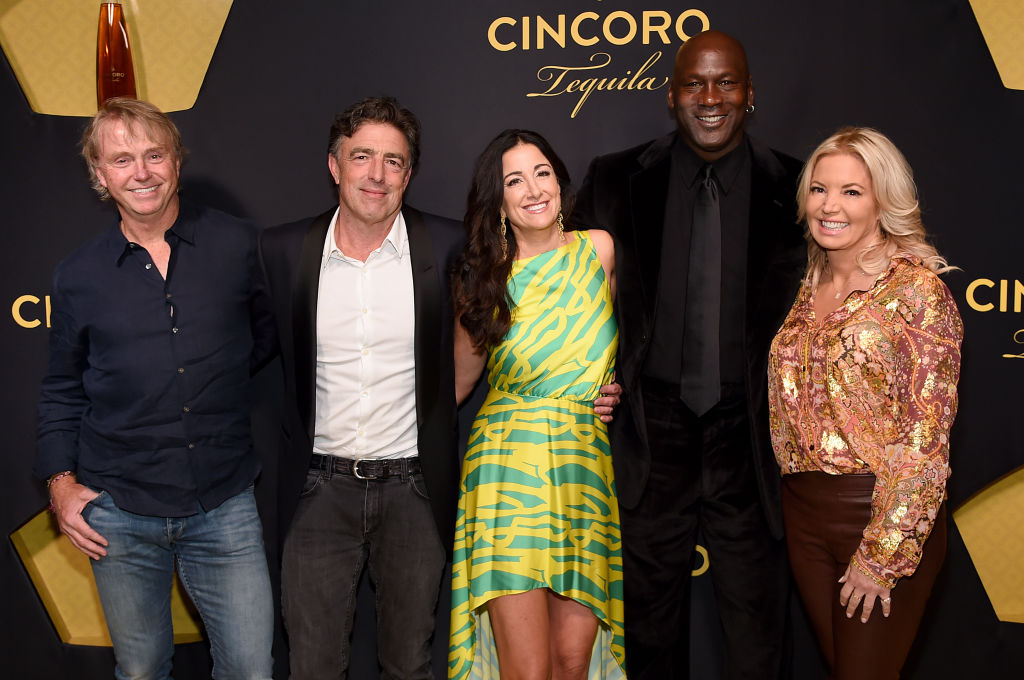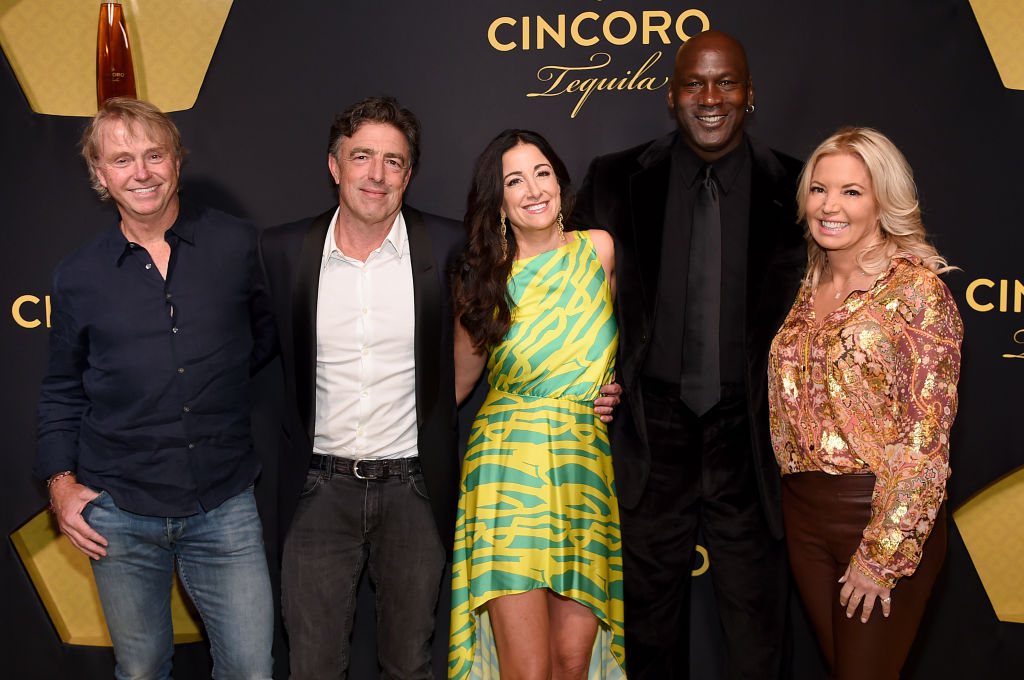 While Jordan's latest venture may be an act of teamwork between owners of other NBA franchises, people should not be shocked to find his name featured prominently on the labels. Jordan, along with an investor group that includes Lakers owner Jeanie Buss, has invested in a premium tequila that is already getting attention.
The brand, Cincoro Tequila, is using Jordan heavily in the process of figuring out its branding. Jordan designed the bottle with executives at Nike. The bottle will be tilted at a 23-degree angle as an homage to Jordan's involvement. And the crystal bottle and high-priced ownership team show that it is not going to be something found on the bottom shelf at the local liquor store.

Cincoro Tequila shows the long-lasting appeal of the Jordan brand. In many ways, Michael Jordan is as much a brand as a person. His Jumpman logo is right up there with the Nike swoosh is one of the most iconic logos there is, and his name and face continue to bring attention to brands that otherwise may have stayed in the shadows. Whether Cincoro takes off remains to be seen, but if history repeats itself, it is safe to say that Jordan's involvement may help elevate it beyond where it would have otherwise gone.