NBA: Michael Porter Jr. Could be the Nuggets Secret Weapon
Michael Porter Jr. was ready to make the most significant headlines in basketball two years ago. Many people envied his excellent skills and compared him to Kevin Durant because of his frame. Porter's dead-eye shooting as a 6-foot-10 forward made him leave high school as the country's No. 2 recruit in 2017 out of Nathan Hale in Seattle. Unexpected injuries slowed down his progression to the NBA, but now that's he's healthy, Porter might be the secret weapon for the Denver Nuggets.

Michael Porter sustains injuries in college
In March of 2017, Porter went to live with his father and brother, Jontay, in Missouri, where he joined a basketball program that struggled for years to succeed at the highest level.

While at Missouri, Porter sustained an injury to his lower back just two minutes into his debut game against Iowa State. He didn't play again until March due to surgery to heal the injury, and even then, he underperformed in the last two Missouri games. His position on the NBA draft big boards, as well as his draft status, dropped tremendously due to his health.

The Nuggets take a chance on Michael Porter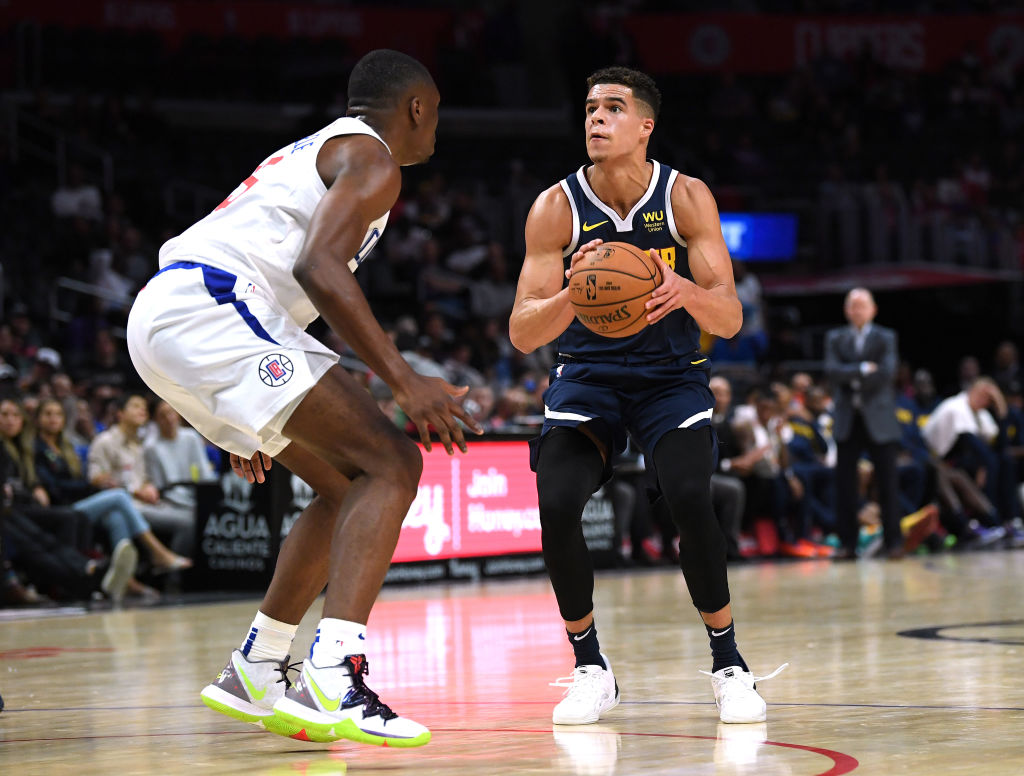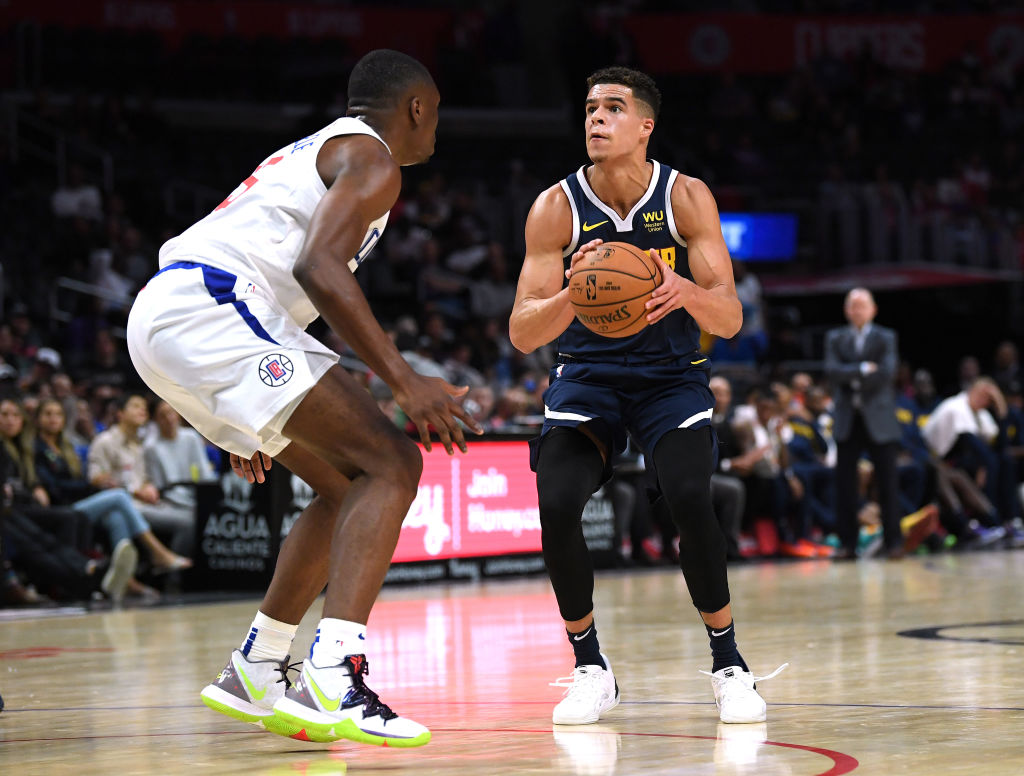 The Denver Nuggets drafted Michael Porter Jr. as a lottery pick (No. 14 overall) in the 2018 NBA draft. He dropped from the potential No. 1 pick to No. 14 pick due to his health. The fears before the 2018 draft were real.

A month later, the Nuggets reported that Porter had to undergo second back surgery. Even though he missed all of the 2018-19 season, Porter is still looking good so far.

The injuries are frustrating and will, without doubt, raise more questions in Porter's ability to endure in the long term. Plus, the summer league did not bring many opportunities for him to test his skills in a true competitive basketball situation. That's because the NBA summer league isn't full-tilt like the regular season and playoffs.

The Nuggets, however, can have more reasons for concern if he sustains another back injury. Despite the advantages he would have experienced in the summer league, there was no need to risk a more severe knee injury.

Michael Porter makes his NBA debut
The once and maybe still future star played in his very first NBA game (a preseason contest against the Trail Blazers) and managed to score nine points in just 17 minutes.

The performance shed a ray of hope for all those who doubted his ability to contribute. He only entered the game after halftime. It had been 571 days since he last played a competitive basketball game, but in the game, he showed a lot of potential.

Porter might be the winning plan for the Nuggets
If Michael Porter can reach just a little bit of his potential that had him in the discussion for No. 1 draft pick, then he can prove his value as a player. The stability in his game can prove to be the winning plan for Denver. The Nuggets finished well last season, which surprised many fans. They performed well as a team before losing to the Blazers and finally dropping out of the Western Conference semifinals. They are even expected to contend this season.
The only significant offseason addition was Jerami Grant, and that raised eyebrows. Porter's return, however, can become more than just an incredible story. He could be a difference-maker for the Nuggets.
Elite big man Nikola Jokic figures to draw a lot of attention in the paint, while Jamal Murray, Gary Harris, and Paul Milsap figure to draw a lot of attention. The Nuggets won't rely on Michael Porter Jr., but he could become an overlooked secret weapon who is the difference-maker in a handful of games this season.