NBA: Mike D'Antoni Is Ironically Now an Assistant Coach for His Former Star Player
All you have to do is take a look at the Brooklyn Nets' current coaching staff to realize that the team intends to get serious about scoring. Offensive stars make up the team this season. One of the most interesting things about the team is that it pairs coaching legend Mike D'Antoni with Steve Nash, who was once D'Antoni's star player.
Mike D'Antoni as an NBA player
Mike D'Antoni has been involved in basketball for nearly 50 years. After his years as a college athlete at Marshall University, he entered the 1973 NBA draft where the Kansas City/Omaha Kings picked him in the second round. While he'd shown promise as a college player, D'Antoni's pro-career never fully blossomed while he was in the United States.
He spent a few seasons in the American Basketball Association where he played for both the Kings and a St. Louis roster. In 1976, he finally got his chance to play in the NBA when the Spurs picked him. Sadly, his time in the NBA was short-lived. He only managed to play in two games.
While he failed to shine as a player in the U.S., D'Antoni came into his own when he landed a position on the Olimpia Milano basketball team. The team was based out of Italy. Something about Italian basketball brought out the best in D'Antoni. Not only did D'Antoni lead his team to multiple league titles and European Champions Cups, but he also went down in history as his team's leading scorer of all time. 
Even though he wasn't playing in the NBA, as a player D'Antoni was a huge influence on a young man who would eventually become an NBA superstar. According to the New York Daily News, a young Kobe Bryant, who grew up in Italy, loved watching D'Antoni play.
D'Antoni tackles coaching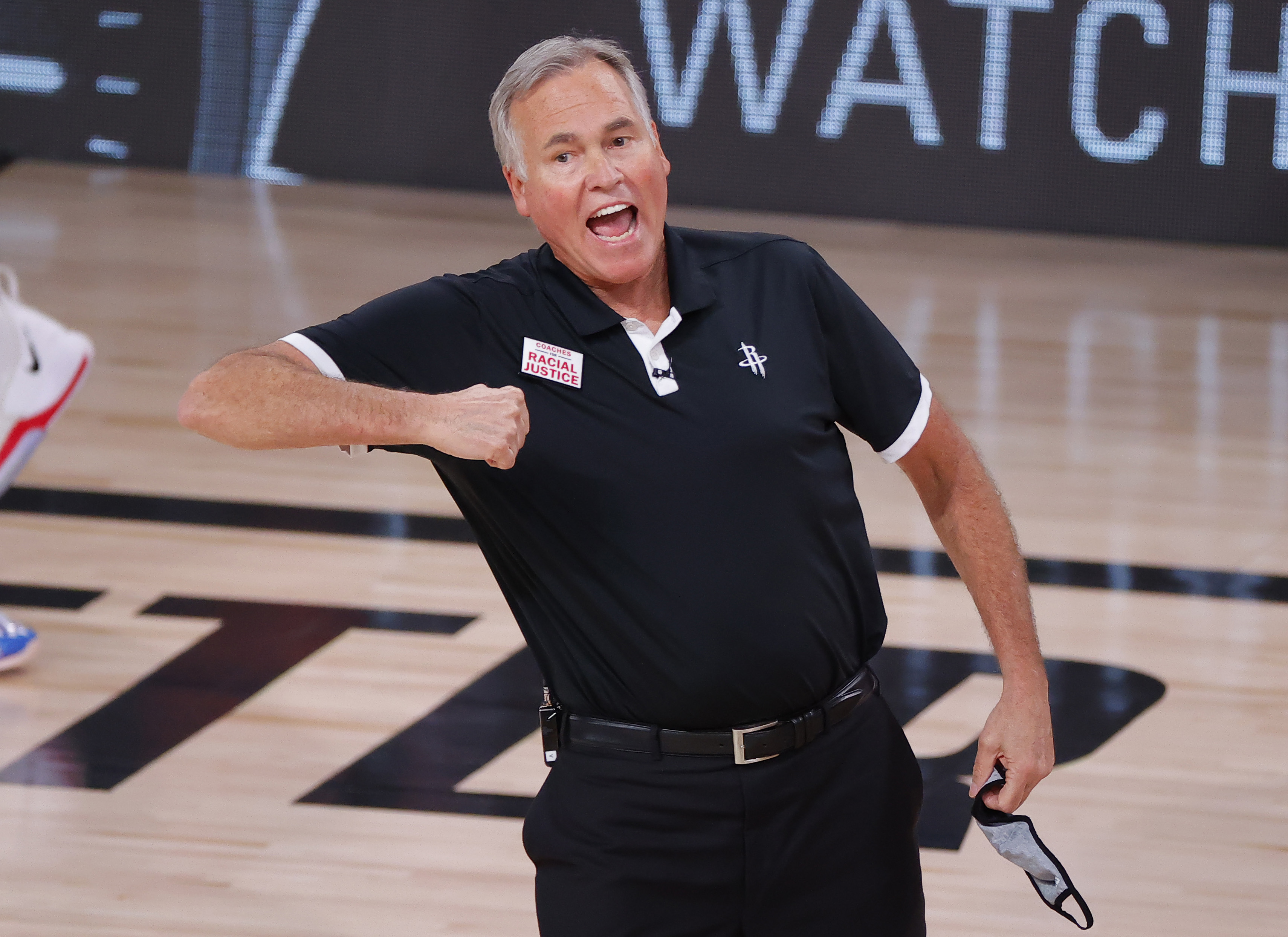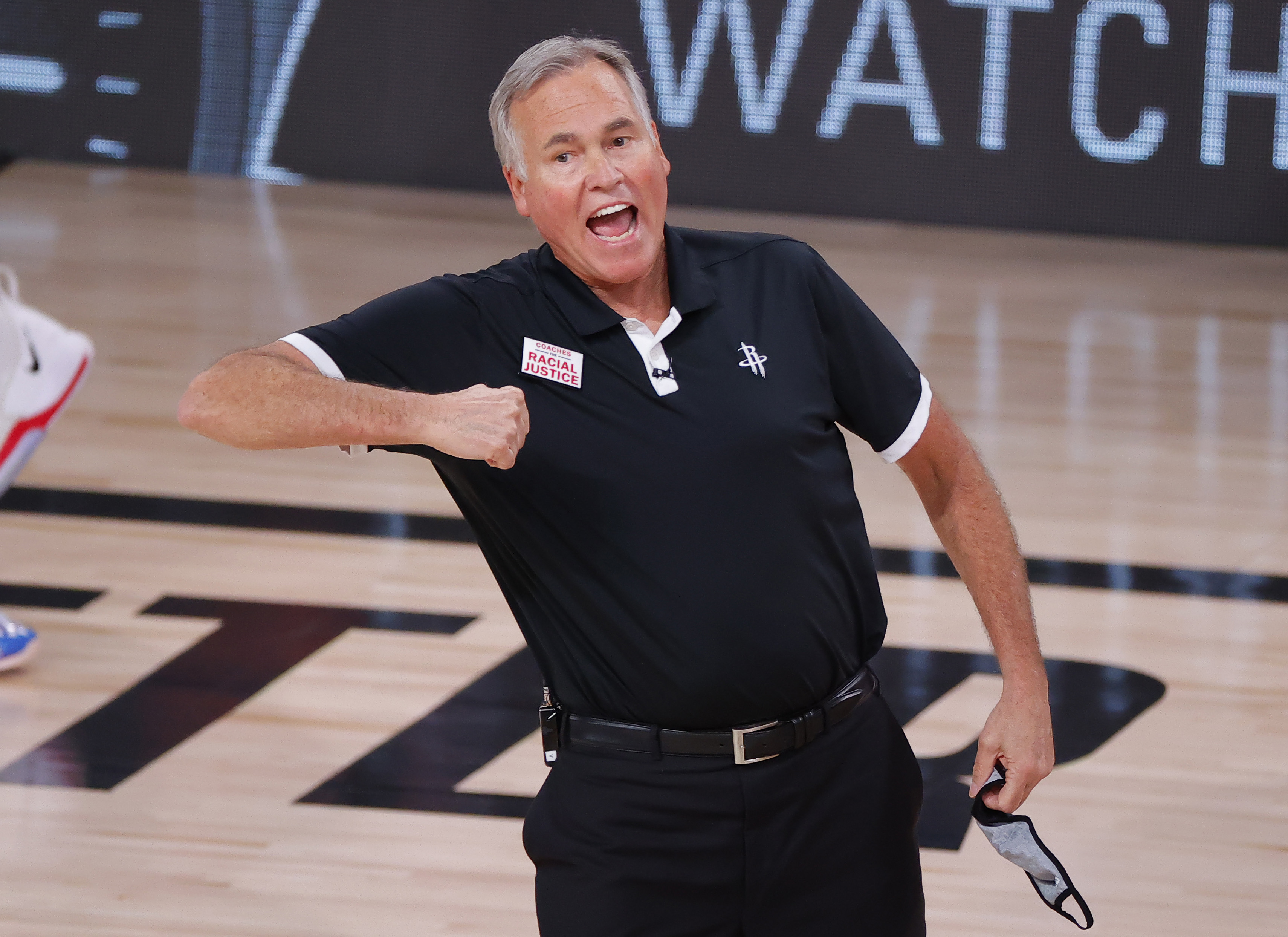 When D'Antoni retired from playing basketball, he tackled professional coaching. He started out coaching the same team he'd played on but eventually moved back to the United States and kicked off his NBA coaching career with the Denver Nuggets.
From there, D'Antoni bounced from one NBA coaching job to another. In 2006, Team USA Basketball selected him to serve as an assistant coach. In 2012, Kobe Bryant helped him land the job as head coach for the LA Lakers. When ESPN quizzed him about the new head coach, D'Antoni said:
"He's an offensive genius. If you talk to anybody, anybody that played on that Olympic team, that response would be unanimous. He's an offensive genius. So, does that mean that he's going to take the one system that he had in Phoenix and implement it here? No. It means that you give an offensive genius so many more options to play with.

Now he has a great two-guard, he had a great point guard, he had a great power forward, he has a great center and he has an incredible small forward. He has a lot to play with."
D'Antoni's time with the L.A. Lakers was plagued with injuries. It also turned out that his coaching style and Bryant's personality were not the best of matches. D'Antoni left the Lakers in 2014.
In 2016, D'Antoni joined forces with the Rockets. During his time in Houston, he not only enjoyed winning seasons, but he also earned the Michael H. Goldberg NBCA Coach of the Year Award and NBA Coach of the Year Award, according to NBA.com. Despite the team's success, the Rockets administration dismantled their coaching staff. D'Antoni decided it was time to cut ties with the team.
Mike D'Antoni joins forces with a former star player
Late in October 2020, D'Antoni signed on as the Brooklyn Nets offensive coach. Now, he serves under head coach Steve Nash, who just happens to be one of the successful players D'Antoni helped develop. Nash and D'Antoni were originally paired up when D'Antoni was the Phoenix Sun's head coach.
Many hope that the combination of a player who is credited for changing NBA offense and a coach who is a master at developing a solidly offensive team will result in a winning season.