NBA: 3 Mistakes the Miami Heat Made This Season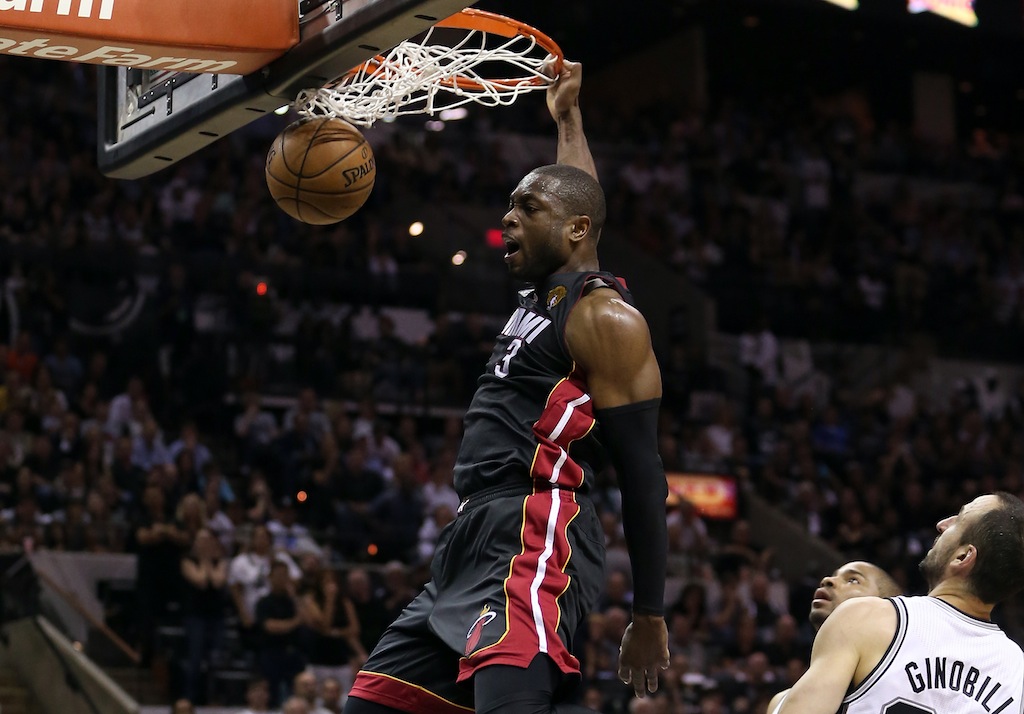 The Miami Heat finished the regular season with a 48-34 record and just one game shy of the Eastern Conference Finals, so what are we complaining about, right? Maybe it's just nitpicking, but the upside for this Heat team was pretty huge. So huge, there's an argument to be made that if Chris Bosh and Hassan Whiteside had been healthy, they could have pushed the Cleveland Cavaliers for the chance to play in the 2016 NBA Finals.
Now, it'll be either the Cavaliers or those pesky Toronto Raptors who face the winner of Golden State–Oklahoma City in the finals. The question now becomes, what, if anything, could have the Heat have done differently during the 2015-16 season? While they did a lot of things right, let's look at three mistakes they made this year.
3. The disappearance of Gerald Green and Udonis Haslem in the playoffs
Neither of these guys are superstars, but they both bring different things that the Heat could have badly used. While Haslem averaged just seven minutes per game during the regular season, the loss of Bosh for the year and Whiteside in the second round should have meant more work for the veteran.
Now, in the first game where Whiteside went down (a 95-91 loss), Haslem played 22 minutes, posting eight points, seven rebounds, and two assists. He brought a nice energy off the bench. The same can be said about Gerald Green, who scored eight points with four rebounds and three steals in the game Whiteside went down, while playing 21 minutes. Then, two games later in a Game 5 loss, we saw Haslem and Green both play just 10 minutes apiece.
Finally, in Game 7, Haslem and Green combined for exactly three minutes during a 116-89 blowout. The energy that both players, and specifically Green, could have offered in this series can't be understated. Unfortunately, neither of them were utilized all that much. We actually saw Green go from averaging 22.6 minutes per game in the regular season to just 9.2 in the playoffs.
2. Not bringing in more bench scoring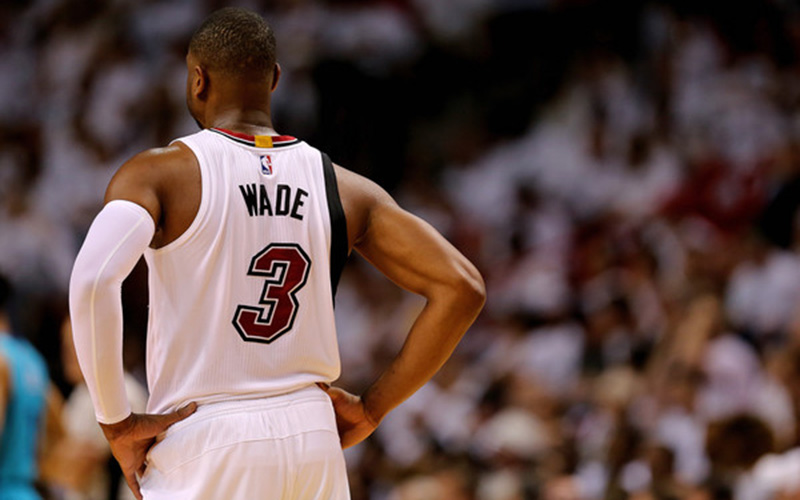 While there's no questioning the fact that not having Bosh and losing Whiteside hurt the starting unit during the postseason, their bench took quite a hit as well. Over the 14 games of the postseason, not a single player off Miami's bench averaged more than 6.9 points per game. On top of that, only two averaged over 4.2 points per game.
The lack of bench scoring really came back to hurt Miami, as they not only had players who could step in and make opponents pay, but it also forced all of their starters into big minutes. Every starter played at least 29.1 minutes or more per game, with four of the five averaging 33.8 minutes or more. It's no surprise that the Heat looked more than a bit worn down when Game 7 against Toronto came around.
Obviously it's tough to assume injuries, but the Heat should have done more at the trade deadline if they didn't feel as though their bench was capable of packing a punch for the long haul of the season. While adding Joe Johnson was a nice move, it wasn't enough to help the bench production in any form.
1. Not acquiring a big man at the trade deadline
While it was tough for the Heat to know that Bosh wouldn't return for the entire season, it's still obvious that adding another big man could have been an excellent move. Johnson was the main add, and while it added some perimeter scoring, it was tough having Luol Deng play power forward for much this postseason.
Aside from Whiteside, no Heat player averaged more than 5.9 rebounds per game. It's not even so much the rebounding that was the major issue, as the team didn't have an inside scoring presence when Whiteside wasn't there; even when he was, the focus inside was almost completely on him. The Heat truly should have looked at bringing in a power forward who could have at least played minutes off the bench.
A guy like David Lee for the Dallas Mavericks comes to mind, even though he wore down a bit as the season went on. There were plenty of options out there, and you can bet that Miami will focus on adding some depth and big men this coming season, especially with Bosh's future in the NBA unknown.
Statistics courtesy of ESPN.com and Basketball-Reference.com.