NBA: 5 Moments When We Hated LeBron James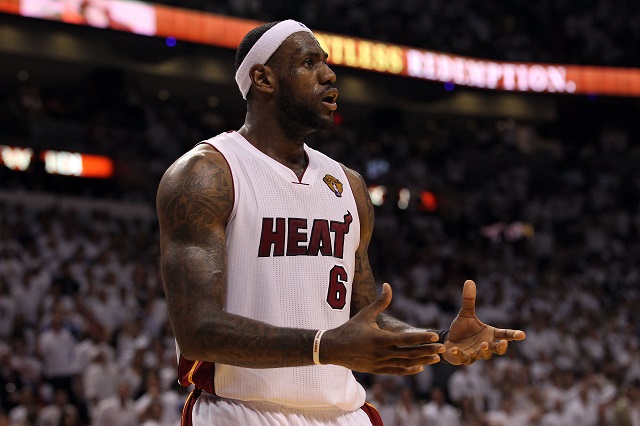 There isn't much of a gray area when analyzing Cleveland Cavaliers superstar small forward LeBron James. Fans either adore The King or they despise him. For the first seven seasons of his NBA career — all spent with the Cavs — James' likability was perhaps at an all-time high, with thousands of passionate LBJ followers — if not more — firmly in tow.
Then of course, "The Decision" was made and James' character plummeted dramatically in the eyes of sports fans. Essentially all of his fandom resided in the Miami/South Beach area. After four consecutive trips to the NBA Finals — with a pair of series losses sandwiching back-to-back titles — No. 23 jumped ship again, "coming home" to his native Ohio and rejoining the Cavaliers. Largely  on the back of the way he announced his second big career decision — not to mention finally delivering an NBA championship to his home state of Ohio —  the love for King James came roaring back.
Sure, there are many Miami Heat fanatics who root hard against their former All-Star and will not forgive him for leaving after four short seasons, but there are also some who let James' pair of Heat championships outweigh the hatred. Now in his early 30s, LBJ has one simple goal in mind: Bring another NBA championship to Cleveland. Now that we've detailed the times when we couldn't help but love the future Hall-of-Famer, let's review five moments when we hated the Chosen One.
1. His complaining and flopping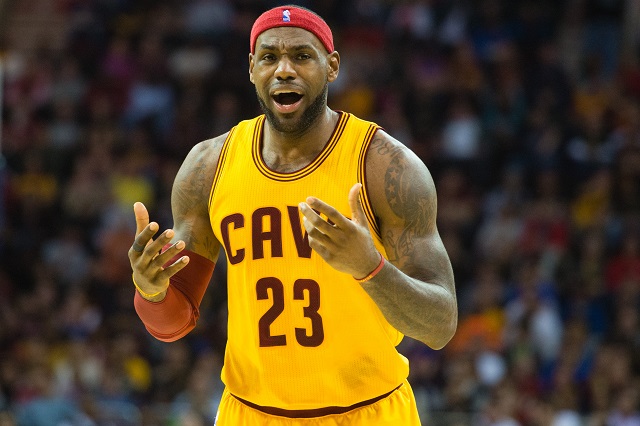 It seems like an almost daily routine — at least on game days — for James to complain to a referee for a call or no-call. LBJ is far from shy and seldom hides his emotions during basketball games. Frankly, the constant complaining is a bit immature and aggravating. It could be on a particularly hard foul committed against him, a non-foul call against him, or an actual violation being called against him as a defender. Here's one instance and here's another.
Additionally, through his pro career, the King is habitually prone to flopping, which usually refers to an athlete exaggerating greatly when met with minimal contact from an opponent in order to try and draw a foul against them. It can also occur when no contact at all is made, but the player feels like a sufficient acting job will help them get their way. Many basketball players have done tons of flopping during games, but as the face of the game, we expect better from James.
2. When he refused to shake hands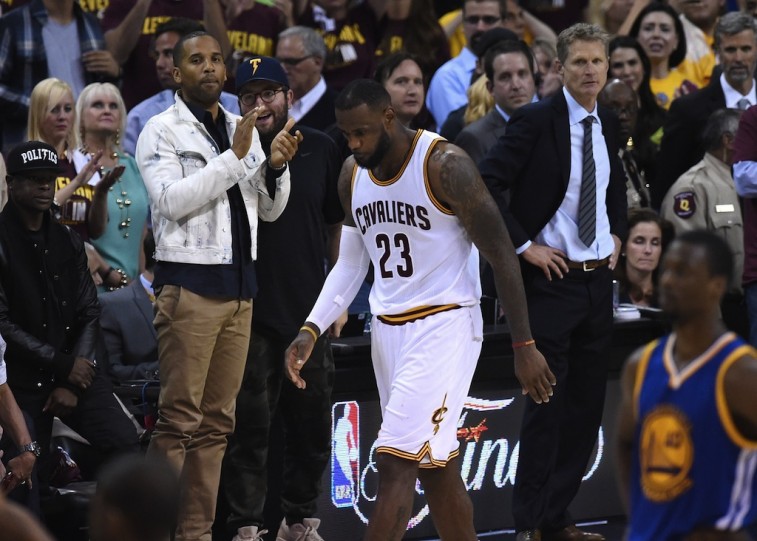 It's got to be remarkably difficult to spend an entire year working your butt off, exerting maximum effort on the court and in the locker room only to come up a couple games short of your ultimate goal. Few players in the NBA know the miraculous feeling of victory and the bitter taste of defeat quite like Bron-Bron. In fact, King James has competed in a stunning 178 playoff games in his career, including 33 finals contests.
In all, the Akron, Ohio native has produced a 2-4 record in the championship series, so he is well aware of just how tough it is to be on the losing end at the final buzzer. Still, as a role model to countless kids, he needs to display good sportsmanship. We feel that James has indeed matured over the years, but in the immediate aftermath of the Cavs' loss to the Orlando Magic in Game 6 of the 2009 Eastern Conference Finals, his sore-losing attitude was on full display.
Following the final horn, while other teammates remained on the court to shake hands and congratulate the Magic squad on advancing, LBJ was seen scurrying to the tunnel at the expense of his image. We know that emotions can get in the way of being a good sport, and the constantly heavy scrutiny that professional athletes are under surely makes the task more difficult, but James' refusal to shake hands after this game was definitely a sore spot for plenty of basketball followers.
3. The Decision
You knew this was coming. "Take my talents to South Beach." Six words completely changed two separate NBA franchises for their immediate futures. The Cavaliers lost the services of their hometown hero, let alone the best player in basketball. The Heat, meanwhile, welcomed James to their team as he joined Dwyane Wade and Chris Bosh to form the sport's newest "Big Three." Cleveland then suffered four consecutive horrible seasons, each earning 33 wins or fewer, while Miami made four straight NBA Finals, winning two of them.
First, the positives regarding LBJ's infamous decision. Many forget that the televised event was filmed at a Boys & Girls Club in Connecticut and that the TV special raised more than $2 million for the charity. Furthermore, it brought in more than $3 million through advertisement revenue, money that was then donated to other charities. Of course, most focus on the manner in which James announced his decision.
In basically polar opposite form of his "Decision 2.0″ to bolt from Miami and return to Cleveland, many criticized the athlete for toying with the fans and organizations alike through the hour-plus program. Hey, at least James' decision ended up leading to this gem featuring Steve Carell and Paul Rudd.
4. "Not one, not two…"
Obviously Heat nation loved this move from James, Wade, and Bosh, but everyone else? Not so much. The organization's welcome party for their two newest members, along with franchise cornerstone Wade, brought Miami loads of skepticism and was very negatively received. The over-the-top celebration before the trio had even played a game together was questionable, and there were many quotes from The King that came back to bite him.
"Not one, not two, not three…" was what he said, referring to the number of titles the group would win together. True, they did end up winning consecutive championships, but James' Miami tenure began and ended with crushing losses to the Dallas Mavericks and San Antonio Spurs respectively. When addressing the way they would motivate and push each other in practice, James said that the games would be "easy," essentially making him public enemy No. 1 in the league.
5. His behavior in press conferences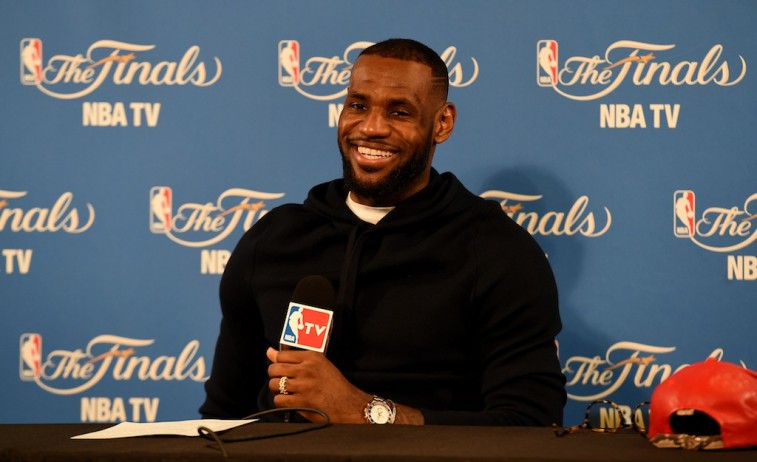 This is another instance of No. 23 showing poor sportsmanship during various parts of his career. Sure, when his team has been winning in the playoffs, the King comes off as pleasant, willingly answering reporter's questions (even if they are difficult, bordering on rude inquiries). But if a reporter tries to get an easy answer or something nice from James following a big loss? Good luck.
Following a playoff loss against the Boston Celtics a few years ago, James had this to say (see video below) while a journalist was attempting to ask Wade a question. Again, it's a tough situation to be in, immediately following a rough loss, but it's still unacceptable and another reason people dislike the Chosen One.
Statistics and videos courtesy of Basketball-Reference and YouTube.