17 Myths About the NBA You Shouldn't Believe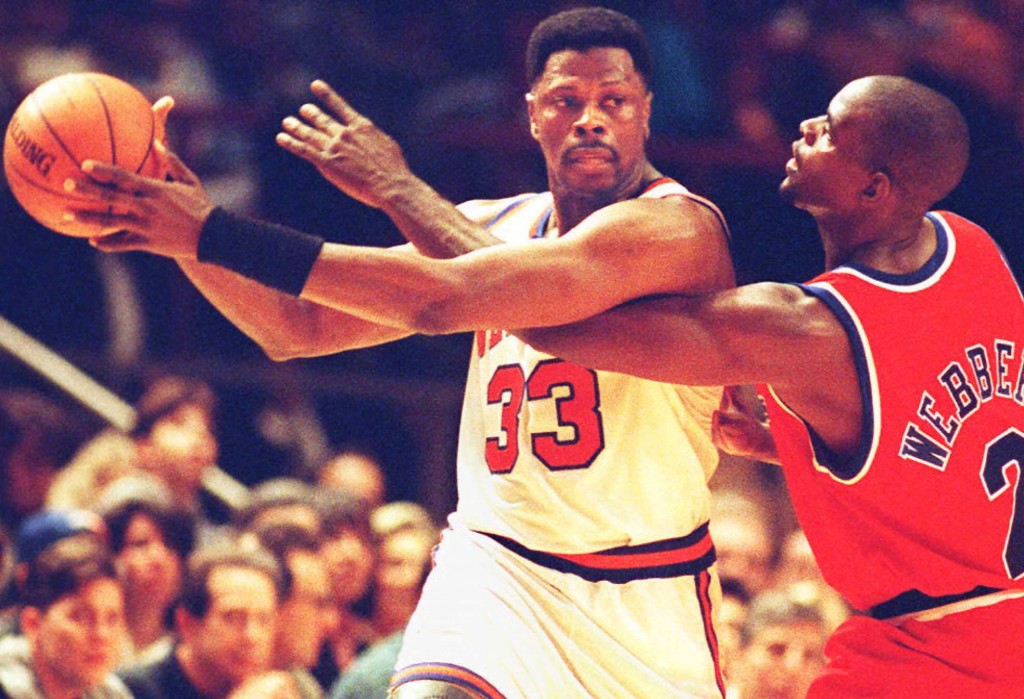 Throughout the history of the NBA, there have been plenty of myths and conspiracies. The fans and media like to pick up on certain narratives and play them out, regardless of whether they're true or if there's real evidence or stats to back them up. But the cliches don't necessarily back up what we've seen with our own eyes over the course of history; defense wins championships, referees favor the stars, and the lottery is rigged. We have 17 NBA myths that you just shouldn't believe.
17. Nobody plays defense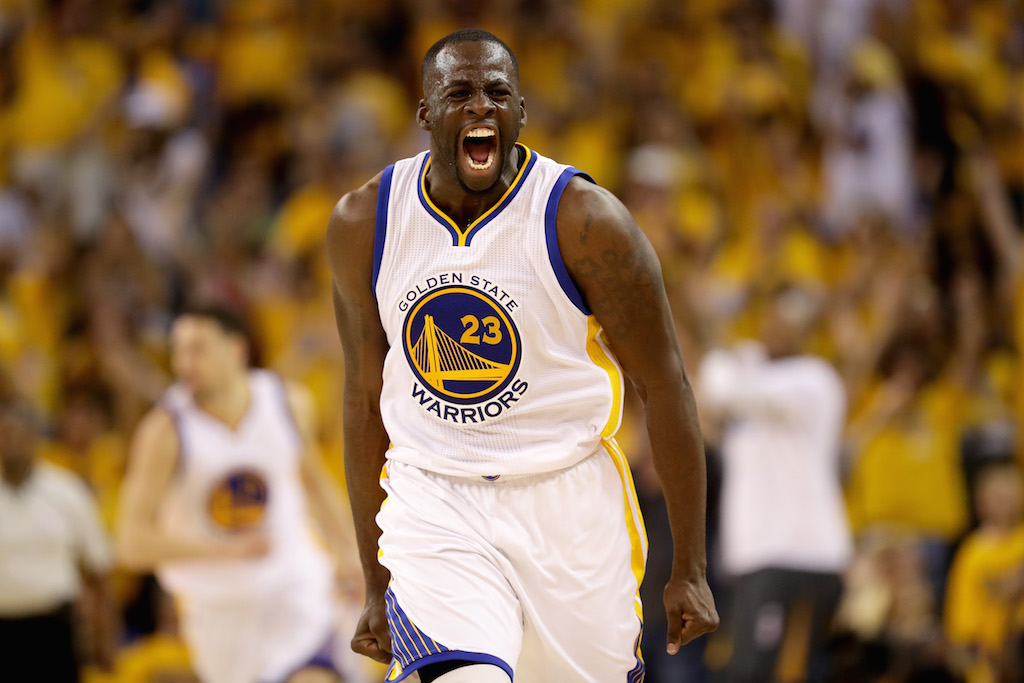 This is an old trope that's really just untrue, but it's understandable why the untrained eye might think that collegiate basketball players play better defense than NBA players. In general, only a small percentage of the best college players end up in the NBA.
College basketball is a much slower game with fewer elite-level athletes, which makes for less great scoring drives, less deep three-pointers, and overall less offense. In the NBA, even the guys at the very end of the bench who can't get onto the court were once one of the best players in college. They play defense, it's just that the offensive talent sometimes makes it a moot point.
16. Games don't matter until the playoffs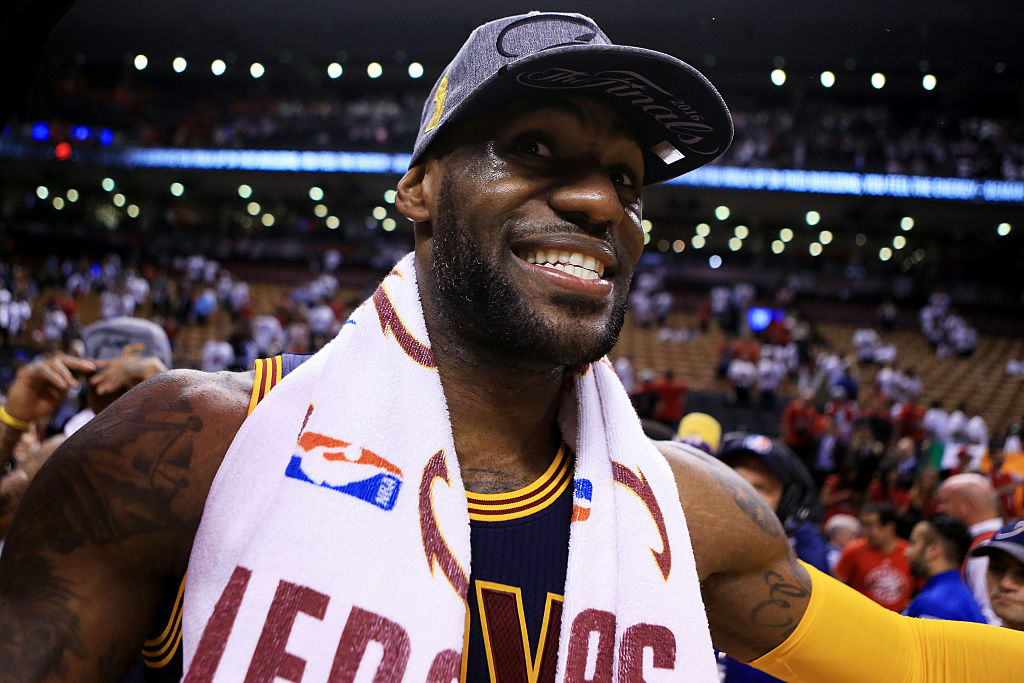 In a sense, it's true that any team can win a championship. Over half the league qualifies for the postseason and once they're there, all they really have to do is win the games. But home-court advantage matters in the NBA as much as any other sport with the exception of possibly the NFL.
Not to mention, a No. 8 seed has never won the NBA championship and has never made it beyond the second round — except for the 1999 New York Knicks that finished just six games out of first place in the East in a lockout-shortened year. The lowest-seeded team to win a championship was the No. 6 seeded Houston Rockets in 1994-95, and they'd won the year prior as well. The games do matter, to a degree.
15. Defense wins championships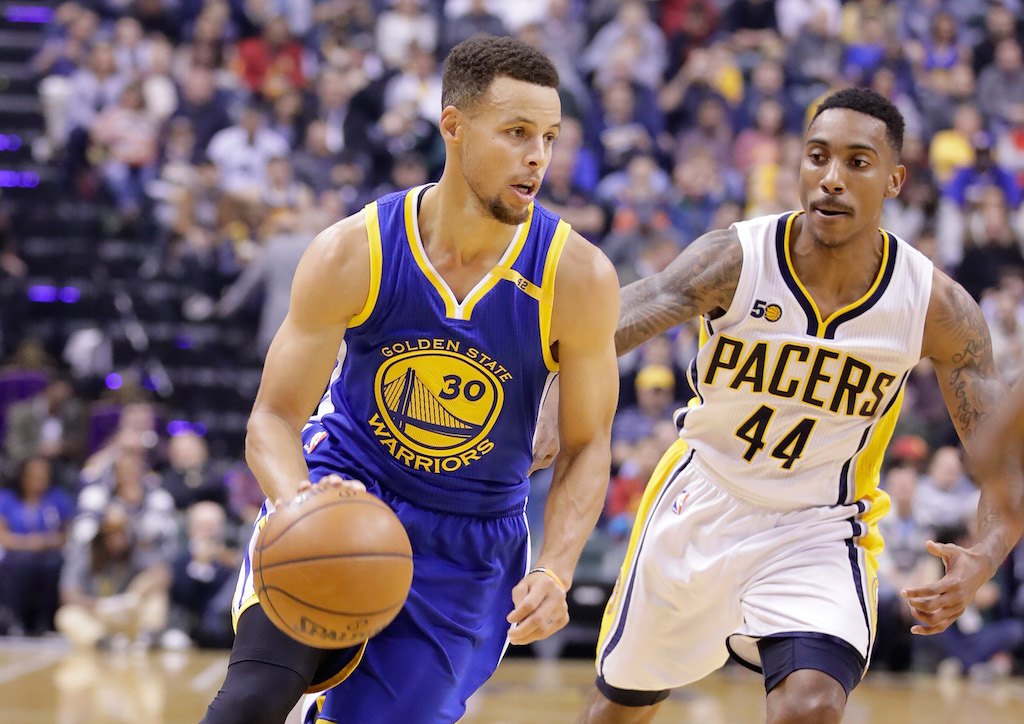 Being a good defensive team doesn't hurt your chances of winning a championship, for sure. But it's not like it's the one prerequisite that exists. Take, for example, the teams that won the championship the last eight years in the NBA. The average rank in overall team defense (by opponent's points per game) is 8.3.
Comparatively, the average rank in offense is 6.6. So, you could say that being a better offensive team is actually a bit more of a factor than being a great defensive team. Still, doing both well is probably the best way to go about it.
14. The Bulls would've won again if Jordan hadn't retired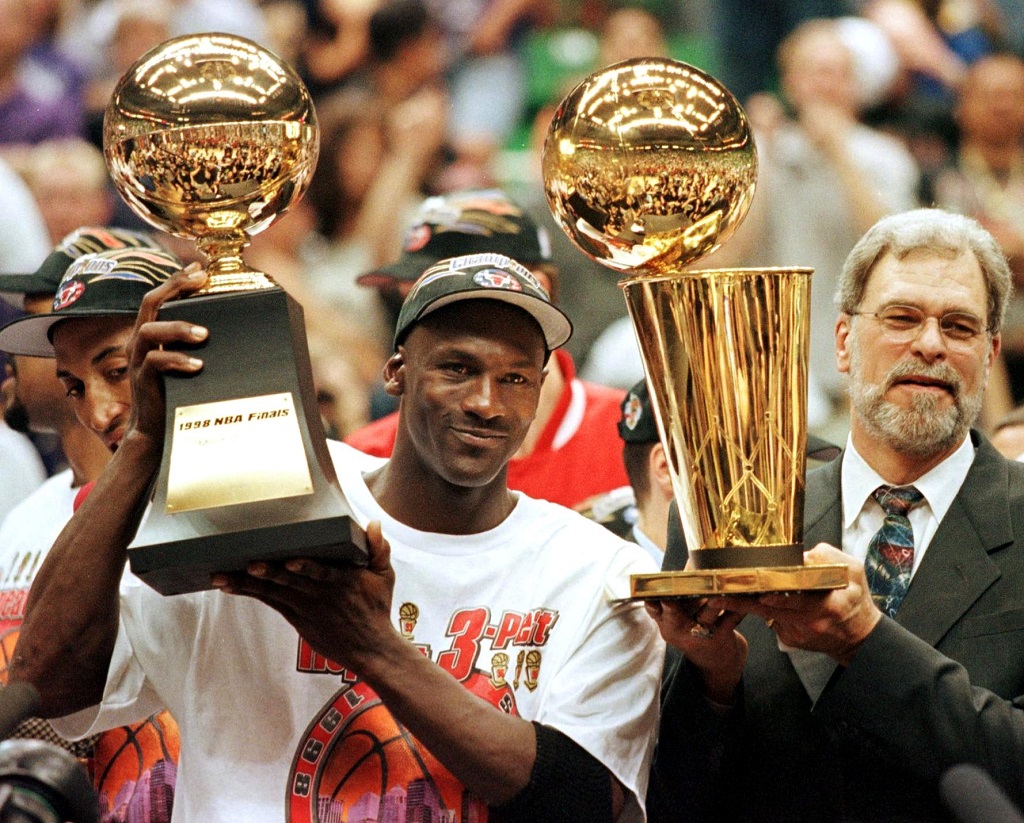 A common myth around the NBA is that if Michael Jordan hadn't walked away at the age of 36 back in 1998, the Bulls would've continued to win more championships. But frankly, this is further from the truth. Scottie Pippen, the Bulls' second-best player, saw some serious regression after leaving Chicago, and 38-year-old Dennis Rodman's career was essentially over.
The Bulls had little up-and-coming young talent to speak of, so there was nobody stepping in to help out beyond Toni Kukoc. Not to mention, Jordan cut his finger badly on a cigar cutter that offseason and wouldn't have been able to play right away. The Bulls were done.
13. The refs favor star players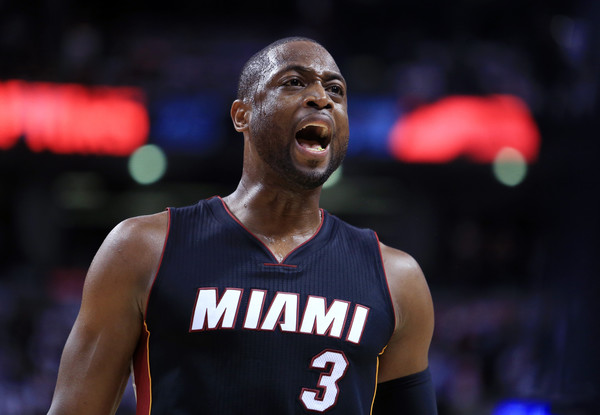 There's never been any real evidence to suggest that star players get preferential treatment from the referees in the NBA. Realistically, the stars tend to get calls because they're more talented, have the ball in their hands more frequently, and have players on them that have to foul to keep up on defense.
If you wanted to argue that referee's show other biases, however, that may be true. Studies have shown that refs favor home teams, team's trailing in games, and team's trailing in playoff series', as well as players that share their ethnicity.
12. Derrick Rose is still a decent player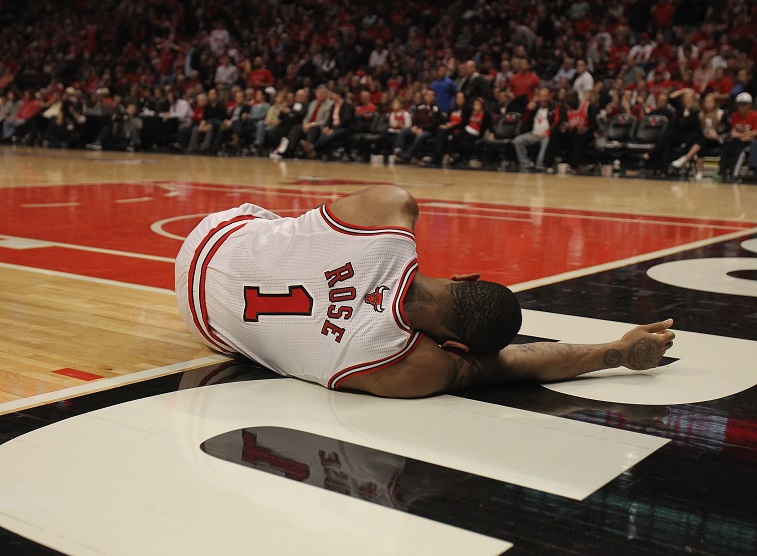 When Derrick Rose went down with a torn ACL in April of 2012, everyone knew there was a chance he could miss most or all of the following season. He did, and then he returned to the court for the 2013-14 season. But injuries took a toll that year too, limiting Rose to just 10 games.
Now that he's been healthy and back on the court, there's been a noticeable dropoff in his production. But at 16.9 points and 4.7 assists per game the last three years, he's still a decent player, right? Wrong. Since the 2014-15 season, Rose is last among all points guards (at least 90 starts) in offensive rating (ORtg) and second-to-last in True Shooting (TS%).
11. Wilt Chamberlain, "the ladies man"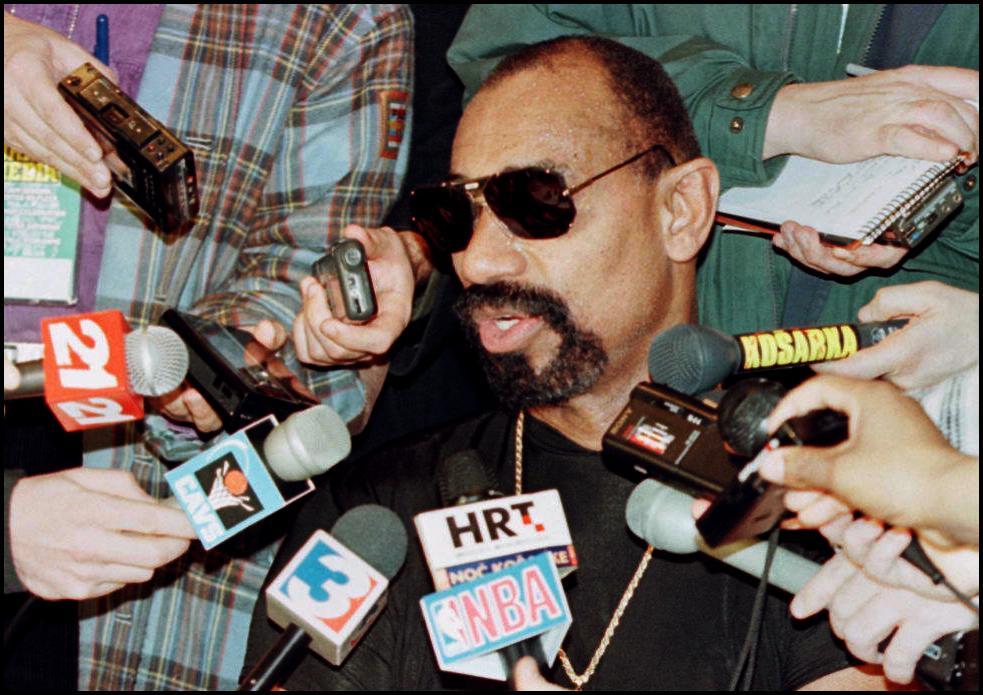 A book once claimed that Wilt Chamberlain was quite the ladies man — unofficially, having slept with over 20,000 women in the course of his lifetime. But that can't possibly be true. The claim came in when Wilt was 55 years old, and the rumor has been debunked by sheer math. Basically, if he started when he turned 15 years old, Wilt would've had to have been with nearly 1 1/2 women per day for every single day of his life. That doesn't seem even remotely possible.
10. You need a great coach to win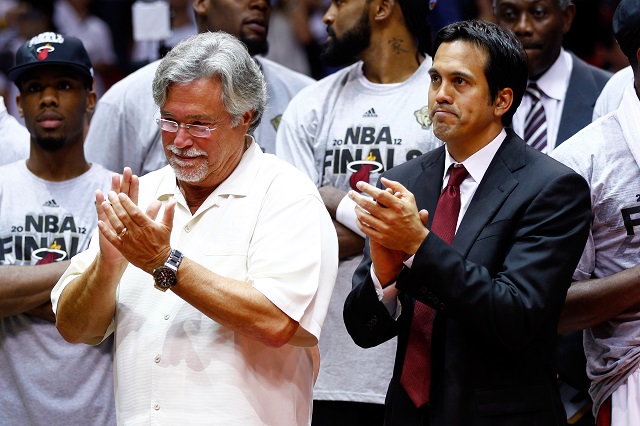 Sure, coaches like Phil Jackson get a ton of credit for winning championships. But don't forget that Jackson inherited Michael Jordan with the Bulls, and the groundwork was laid before he arrived with the Lakers and won with Shaquille O'Neal and Kobe Bryant.
Tyronn Lue, a rookie head coach, won the championship in 2016, while Steve Kerr (also a rookie head coach) won with the Golden State Warriors in 2014. Guys like Lue, Kerr, and Erik Spoelstra have won rings and are fine coaches in general, but the idea that a great coach is needed to lead a great team is just a myth. Players win in the NBA.
9. Stars never stay in one place like they used to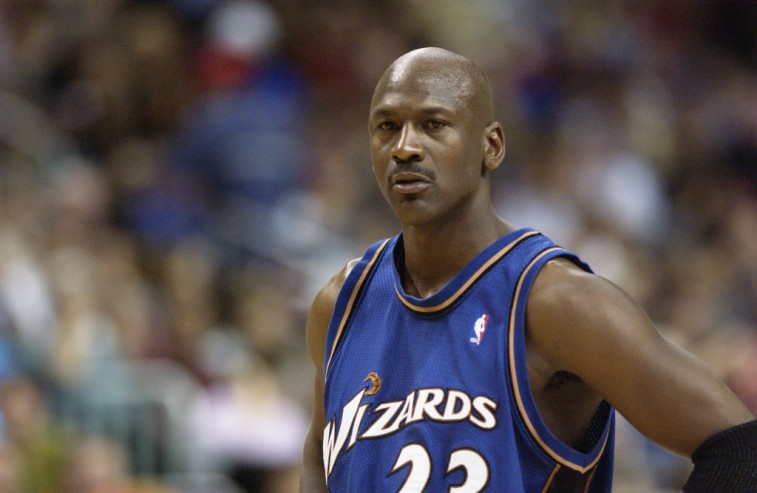 With free agency and all the freedom that is afforded to players, nobody sticks around with one team anymore like they used to, right? Well, that's not entirely accurate. People like to point to the olden days of players remaining with one team, but that wasn't always the case.
Larry Bird never played anywhere but Boston and Magic Johnson only played for the Lakers, but Bird only played 13 years and Magic just 12 before his first retirement. Michael Jordan played for the Wizards, Scottie Pippen for the Rockets and Trail Blazers, Patrick Ewing for the Sonics, Karl Malone for the Lakers, and so on. Kevin Durant signed with the Warriors. But we can't forget that he spent nine seasons in the Thunder organization prior to that.
8. The New York Knicks are relevant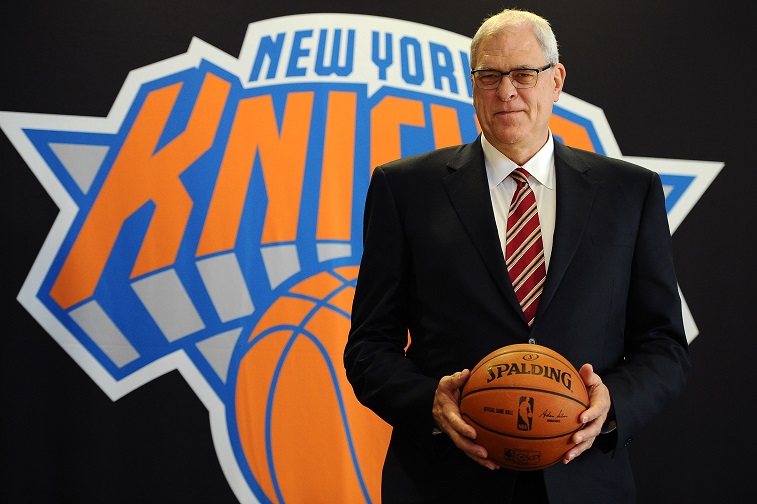 Due to market size, the league and media treat the New York Knicks with the same level of importance as the Los Angeles Lakers or Chicago Bulls. The fact of the matter is, the Lakers (and to a lesser extent, the Bulls) have actually been relevant in recent memory while the Knicks have not.
The Lakers have won five championships since the turn of the century, and the Bulls won six championships in the 1990s while being a regular playoff contender for much of the last decade. The Knicks haven't won a championship since 1973, have made the playoffs just three times the last 15 years, and have won only one playoff series since 2000.
7. Rajon Rondo is a starting caliber point guard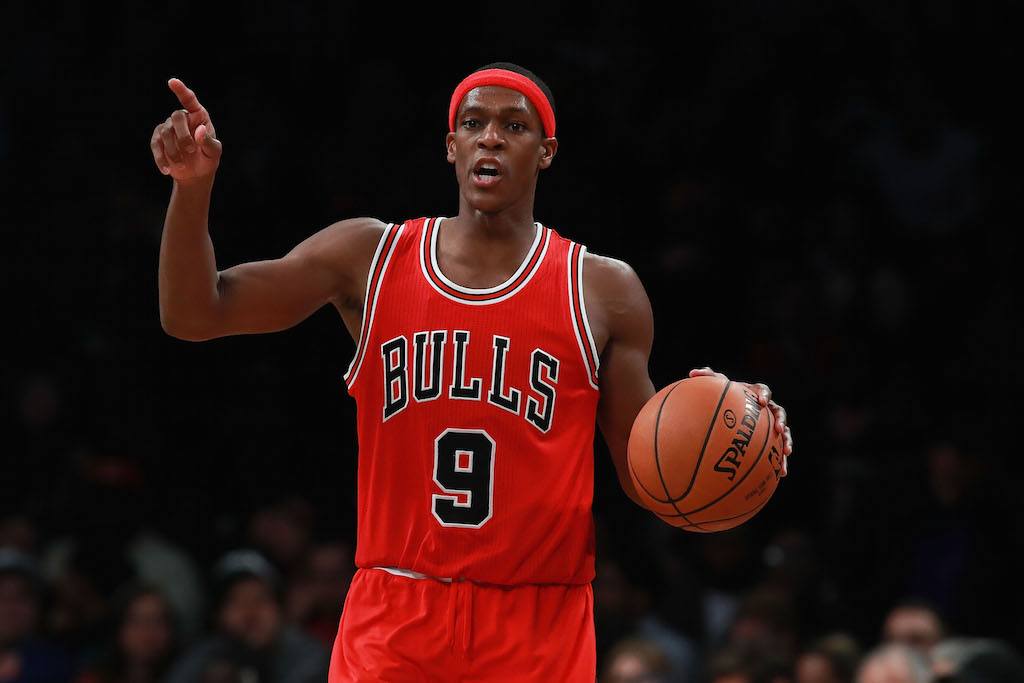 For some reason, people keep believing in Rajon Rondo. This guy has made four All-Star teams and won an NBA championship in his career, but it's been done in large part due to those around him.
Rondo came into the league with the Boston Celtics, starting at point guard alongside Paul Pierce, Kevin Garnett, and Ray Allen in just his second year in the league. He amassed great assist totals, but it was a combination of scheme and greatness on a shared court. The Bulls fell for his act, signing Rondo to a deal in the offseason, and have seen him shoot just 39.8% from the field while scoring 8.1 points and dishing out 7.2 assists per game.
6. DeMarcus Cousins can't get along with anyone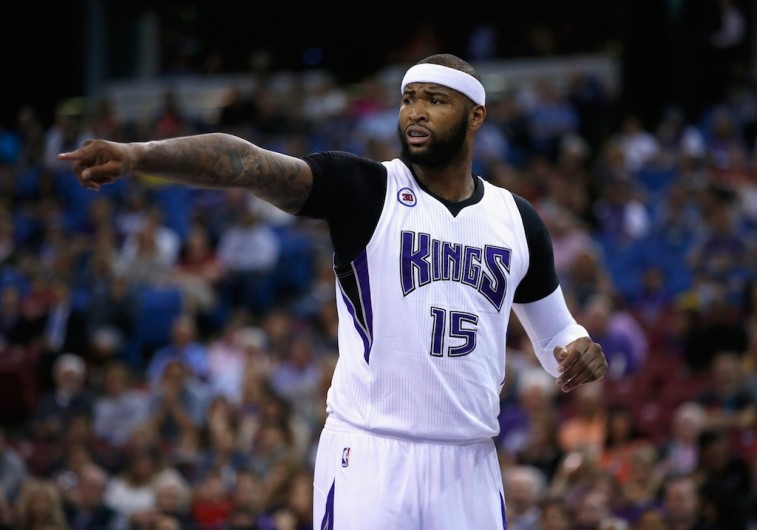 Because of some bad public fallout with former head coach George Karl, Sacramento Kings center DeMarcus Cousins has gotten a reputation for not being able to get along with anyone. But that's not fair.
Cousins is a bit of a different cat, wearing his emotions on his sleeve at times, but all he's really shown is that he wants a nice situation in Sacramento and a team that can win. He even expressed how much he likes his new teammates and head coach during training camp this season. If the Kings could put a winning team around Cousins, you'd see just how quickly he'd be able to get along with everyone.
5. The Bulls are great at drafting talent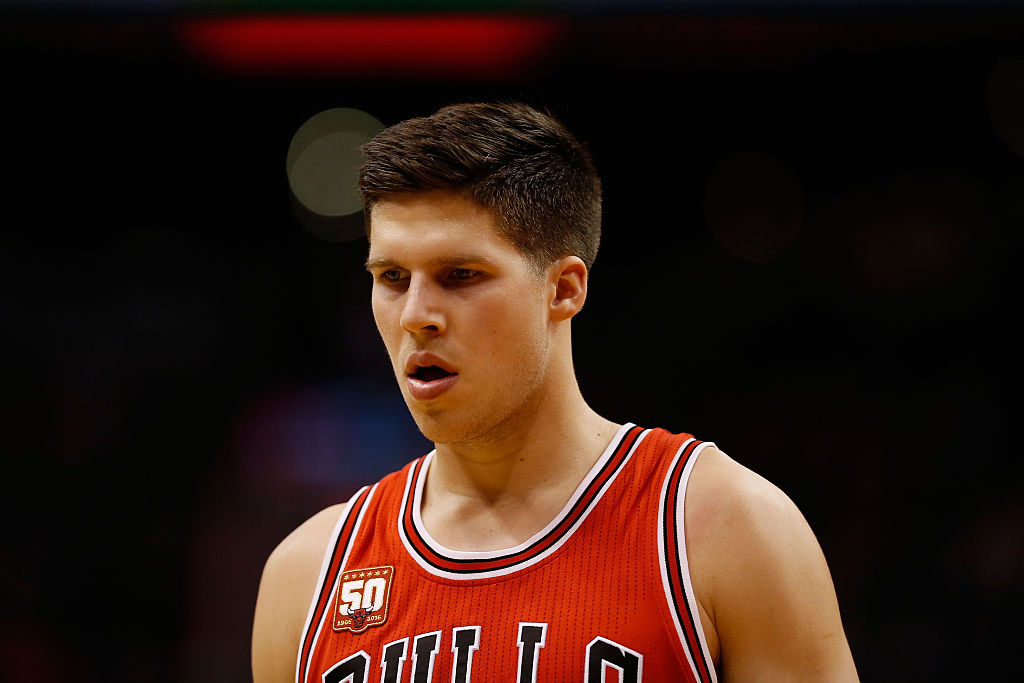 The Chicago Bulls have whiffed on some big free agents in recent years, with notable names such as LeBron James, Dwyane Wade (in 2010), Chris Bosh, Kobe Bryant, Tim Duncan, Grant Hill, Tracy McGrady, and Eddie Jones lining the page in the last 15 years.
The upside, it's been said, is that the Bulls have been really great at drafting talent — that's not so true anymore. They lucked into the No. 1 pick in 2008 and grabbed Derrick Rose, and had other good picks such as Jimmy Butler, Taj Gibson, and Joakim Noah. But Nikola Mirotic has been more talent than production, and Marquis Teague, James Johnson, Tony Snell, Doug McDermott, Bobby Portis, and Denzel Valentine don't look like shrewd moves, either.
4. The league rigged the draft lottery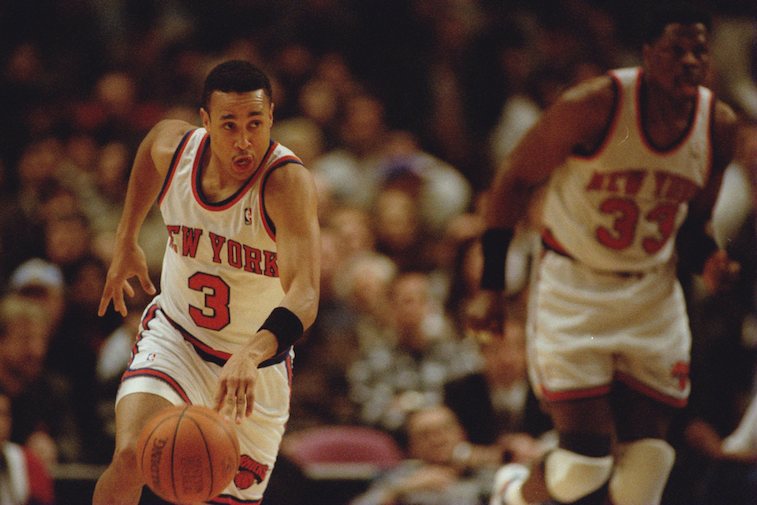 The very first draft lottery came in 1985, when Patrick Ewing, a center from Georgetown, was the big prize for whichever team ended up with the first pick. With Michael Jordan in Chicago and the Lakers and Celtics rivalry booming, everyone understood that the NBA would benefit best from the Knicks landing Ewing.
Along came speculation of a rigged lottery. David Stern drew the Knicks' envelope for the top pick, and many have said there was shenanigans to make sure he knew which one was the correct one. There's never been any evidence or anyone involved that has come out and admitted as much, so it remains a conspiracy theory and a myth.
3. Michael Jordan had a secret suspension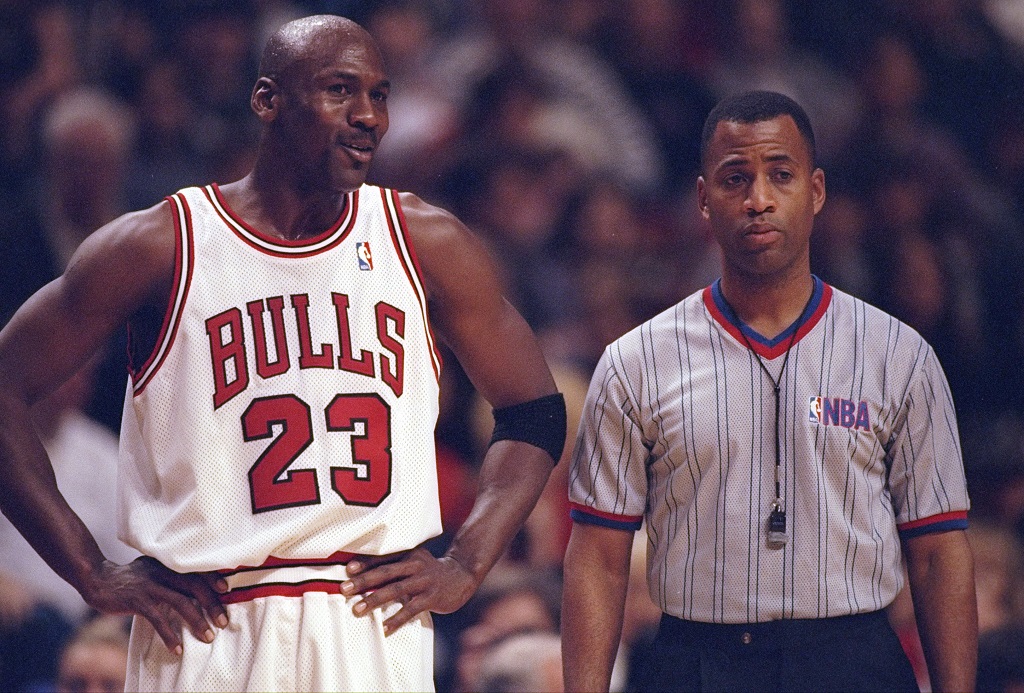 This is another conspiracy theory involving former commissioner David Stern that just doesn't have any evidence behind it. When Michael Jordan abruptly retired after just nine seasons in the NBA and three championships, he walked away in the middle of his prime without any given reason. The ever-competitive Jordan had lost his fire, some said. Others said they thought it related to gambling problems.
Eventually, Jordan would take up minor league baseball to fill his time before returning near the end of the 1994-95 season. But many still think, despite the lack of evidence, that Stern had actually suspended Jordan over gambling — done in secret to save the face of the NBA having to tell its best and most marketable player to sit out over a year.
2. The best college team could beat the worst NBA team
This one comes up just about every time there's a great team in college basketball. Could the 2015 Kentucky Wildcats have beaten the Philadelphia 76ers? Would the 2005 Fighting Illini have a chance at beating the Charlotte Bobcats? Could the 1998 North Carolina Tar Heels have beaten the Denver Nuggets? The answer, of course, is no.
From top to bottom, great college players make up even the worst NBA teams. While those great college teams certainly had some good future NBA players on the roster, the majority of those teams had players that would never even sniff an NBA training camp — not even for the 76ers. The worst NBA team would absolutely destroy the best college team, every single year.
1. Some players just aren't "winners"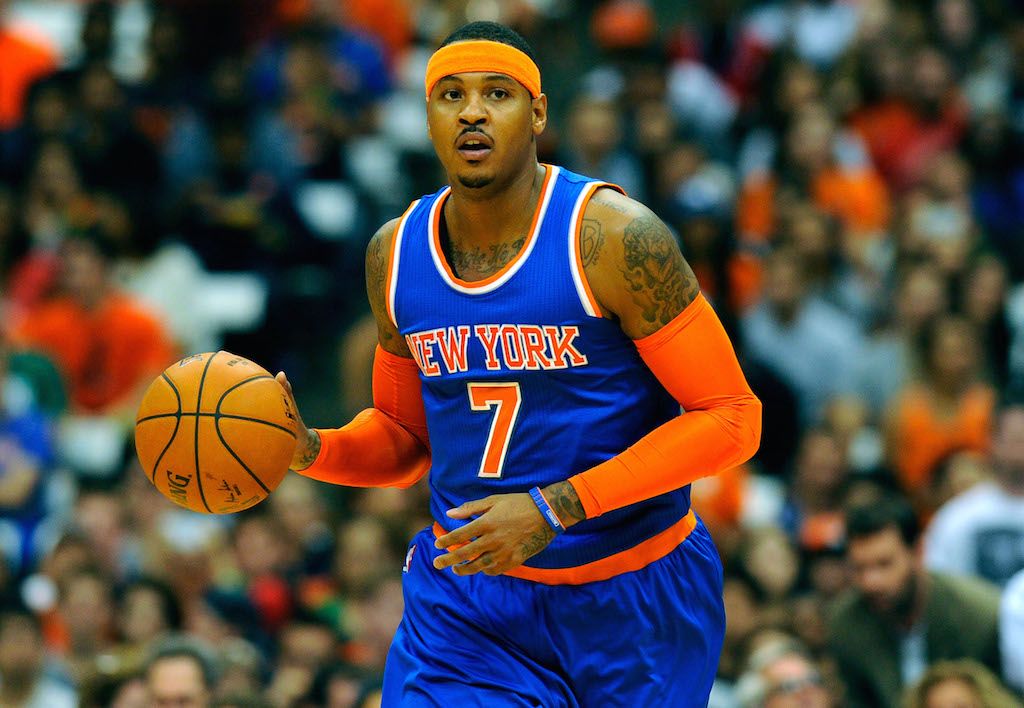 We can't forget that the NBA is a team game, not an individual sport. It's easy to overlook, especially when players such as LeBron James or Steph Curry draw so much attention and are so talented. But sometimes, players are labeled as "not a winner" because of a track record of being on bad teams.
This is simply a myth that's made up to explain away why a player can never get over the hump, whether that be winning a championship or making the playoffs. Once those players do win, the "not a winner" narrative is quickly and conveniently forgotten. Kevin Love was once "not a winner" until he won a championship with the Cavs. Michael Jordan, believe it or not, was once thought to not be a player you could win with. This is just another of the big NBA myths that have no evidence behind them.
All stats and information courtesy of basketball-reference.com.