Who is the NBA's Next Kobe Bryant?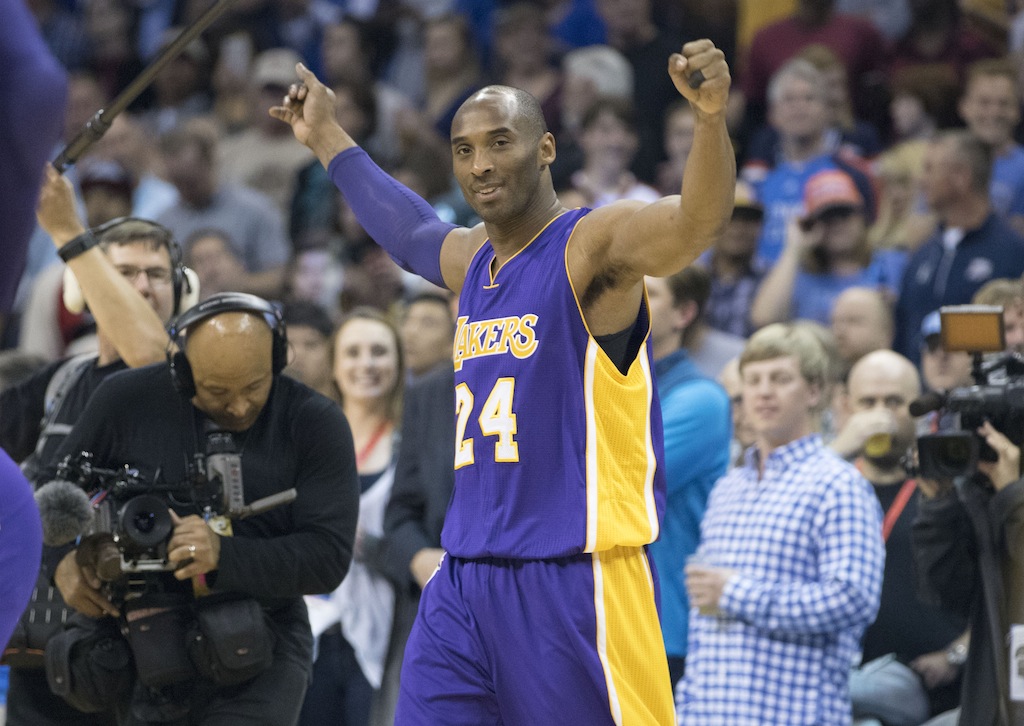 For years, people debated which player might become the next Michael Jordan. The concept, in and of itself is pretty silly. There's only one Michael Jordan, even if other players may have had similarly great careers or even came close to replicating his style on the court. For this generation, there's only one Kobe. But we can still ask ourselves, to a certain degree, who the next Kobe Bryant could be.
That's not to say, which player will be next in line to have the kind of dominance on the court that Bryant had. That kind of talent is few and far between. But what about his run of All-Star appearances? The high-volume scoring? We have four young shooting guards who could be the "next Kobe Bryant" in respect to becoming the best at the position in the next decade.
Devin Booker
Casual fans of the NBA who don't get to watch a lot of Phoenix Suns games may have no clue who Devin Booker is, but this season they're about to find out. Booker came into the league last season as a 19-year-old shooting guard with major scoring skills, but one who was completely blocked by the wealth of talented guards on the Suns' roster.
But all of that changed in late December when guard Eric Bledsoe went down with a season-ending knee injury, opening up the opportunity for Booker. From that point forward, Booker averaged 17.9 points in 34.7 minutes per game in 50 contests. That includes six games in which he scored 30 or more points, and a 22-game stretch late in the season in which he averaged 21.5 points per game.
Did we mention that he was just 19 years old last season? Booker will be that much better coming into his second season in the NBA, after hitting the weight room, filling out his frame, and working on his outside shooting. He will be a star in the league for the foreseeable future, which makes him an excellent candidate on our list. Nobody will put it past Booker to transform into the starting shooting guard on the Western Conference All-Star team every year for a 10-year stretch.
C.J. McCollum
Similar to Booker, the Portland Trail Blazers' C.J. McCollum had a breakout season last year as well. After LaMarcus Aldridge left Portland for San Antonio, there were suddenly plenty of openings on the offensive end for the young shooting guard to get more touches. It didn't hurt that he moved into the regular starting lineup for the first time in 2015–16 as well. McCollum averaged 20.8 points in 34.8 minutes per game, shooting 44.8% from the field and an excellent 41.7% from three-point range, knocking down 197 three-balls.
He's the kind of player who's in the mold of the modern NBA shooting guard; somebody who scores well and often from the outside, but is also athletic around the basket. Not that he'd want to, but if McCollum were able to leave and be on a team where he was the primary scoring option, he would be a 30 points-per-game kind of guy. Sharing a backcourt with Damian Lillard makes things a bit tougher for him as he's not even the best guard on his own team. But McCollum is clearly a talented, rising star at the shooting guard position.
Andrew Wiggins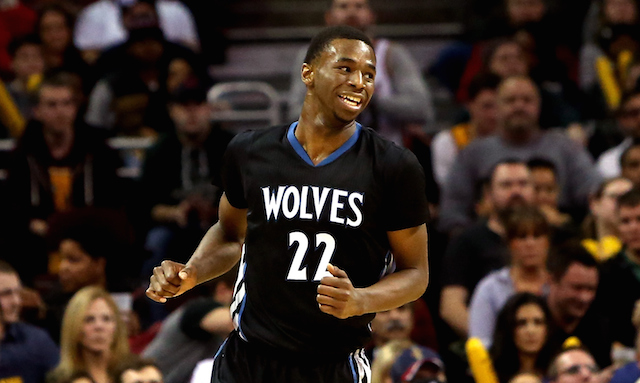 The fact that Andrew Wiggins was drafted by the Minnesota Timberwolves — one of the least successful NBA franchises — causes people to forget about him a little too easily. At 20 years old last season, Wiggins averaged 20.7 points while elevating his shooting percentage to 45.9%. There's still a ton of room for growth in the young man's game, including room on his body to build more muscle.
The good news for Wiggins' development? Tom Thibodeau is now the head coach of the T-Wolves. Wiggins will be pushed harder than ever before, both on offense and defense, to meet his immense talent. If the will and the drive are there, he'll transform into a superstar in no time.
Nobody doubts the fact that Wiggins may end up being one of the best players in the league, which makes the former No. 1 overall draft pick an excellent candidate to be the "next Kobe Bryant." The parallels are there. Both players came into the league at a young age; they are/were unrefined but talented offensively; they both have the wingspan… All Wiggins needs to do is put it all together.
James Harden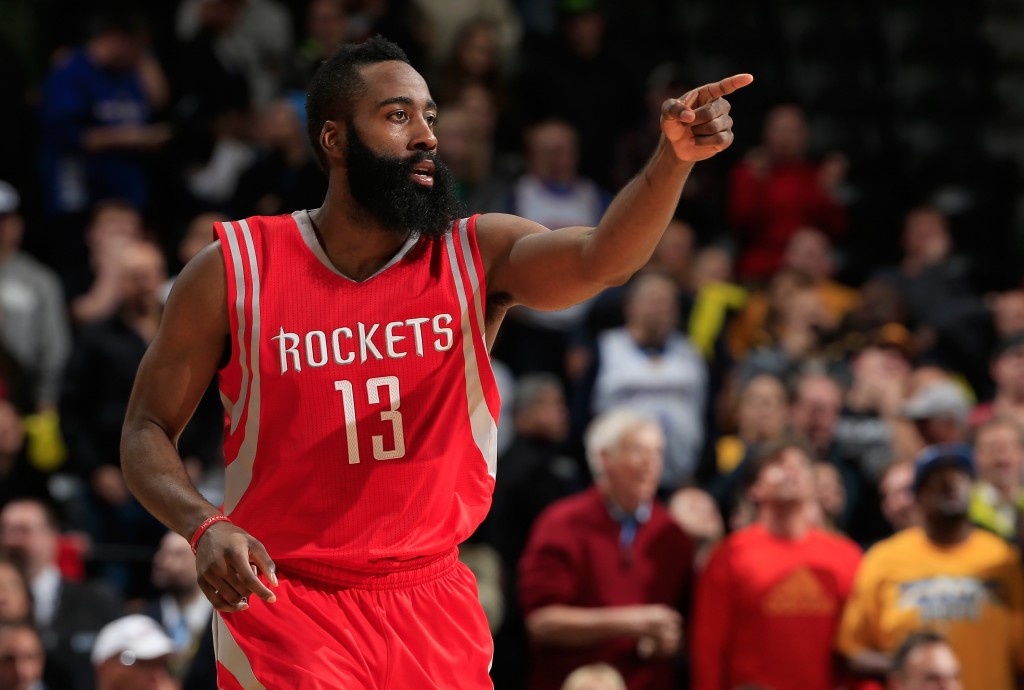 The most obvious pick on our list is Houston Rockets guard James Harden. The reason? Harden is already well-established as a superstar, and he averaged 29.0 points per game last season. He's made four consecutive Western Conference All-Star teams, including two where he started and one where he dropped 29 points.
Harden paired with Dwight Howard over the last three seasons, helping lead the Rockets to a 56-win season in 2014–15 and an appearance in the Western Conference Finals against the Golden State Warriors. Howard is gone now, so even more of the burden to carry the Rockets will fall on Harden this season. If he can help lead Houston to the playoffs — or, possibly even improve and help them transform into a contender — he'll move the needle concerning his star power in the NBA.
Right now, Harden is a phenomenal scorer and one of the best and most unique players in the game. To truly move to the elite level — where he's talked about with just a few other players as one of the best — he must step up his game. At any rate, he's an excellent candidate to pick up the slack for the departed Bryant.
Follow Ryan on Twitter @RyanDavisBP
Statistics courtesy of ESPN and Basketball-Reference.