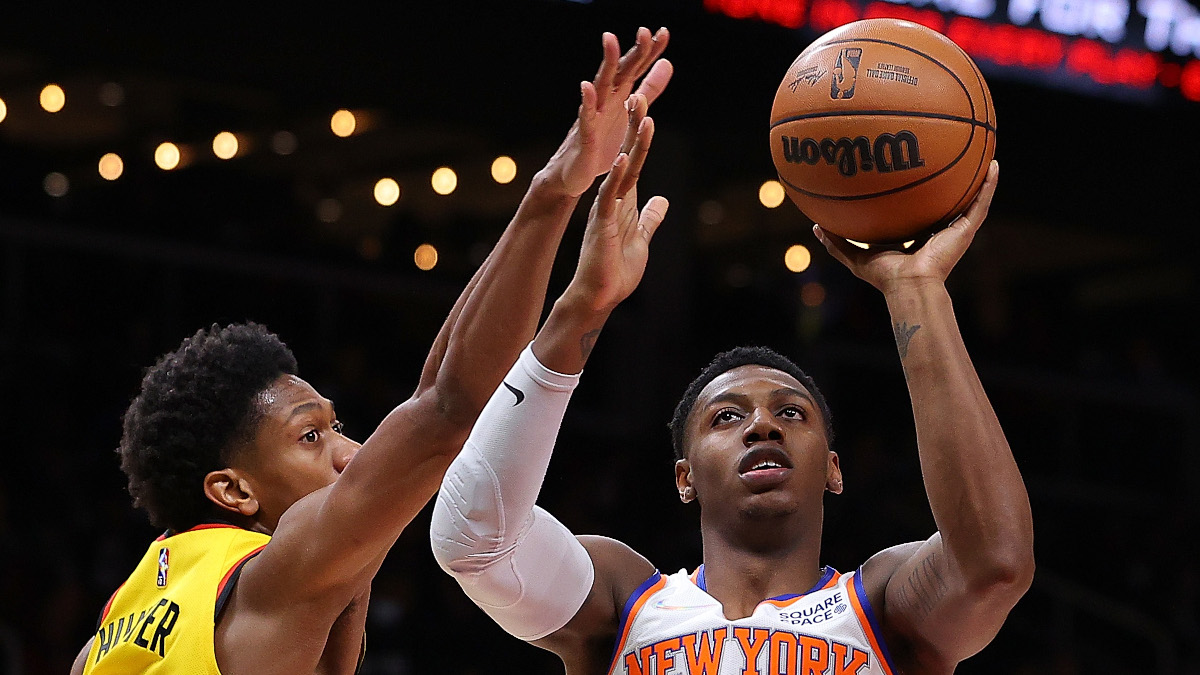 NBA on MLK Day: Cam Reddish Trade Not a Mistake, but the Atlanta Hawks Have Much to Prove
The Atlanta Hawks are spiraling down the Eastern Conference standings with their defense serving as a lead weight in their descent.
The Atlanta Hawks get some time in the national spotlight on MLK Day when they host the defending champion Milwaukee Bucks. One topic that won't be as controversial as it might have been initially was the aftermath of their Jan. 13 trade with the New York Knicks. Cam Reddish is gone, but what seemed a shocking move became more a matter of giving a dissatisfied player what he wanted.
The Hawks made a move nearly a month before the Feb. 10 NBA trade deadline. That gives general manager Travis Schlenk time to see if moving Reddish will turn Atlanta's disappointing season around. Early returns weren't promising; a 117–108 loss on Jan. 15 to the Reddish-less Knicks (he remains out with an ankle injury) was the Hawks' fifth defeat in a row. At 17–25, Atlanta is in danger of missing the play-in tournament a year after a run to the conference finals.
The Atlanta Hawks are in freefall
For the first six weeks of the season, the Atlanta Hawks played roughly break-even basketball. Entering December, the Hawks were 11–10.
But November's 8–7 record was deceptive. In November, Atlanta had a six-game losing streak, followed immediately by seven straight wins. That winning streak from Nov. 14–26 marks the last time the Hawks have won consecutive games.
They have been 6-15 since Dec. 1 and have won just once in the New Year. Injuries and health and safety protocols have done a number on the Atlanta roster. De'Andre Hunter missed two months with a wrist injury. Bogdan Bogdanović is battling a knee injury and hasn't been very good when he's been healthy. Kevin Huerter isn't shooting well. Trae Young can't do everything.
But scoring isn't the problem in Atlanta. That makes the Cam Reddish trade a bit more challenging to swallow.
Atlanta's defense is awful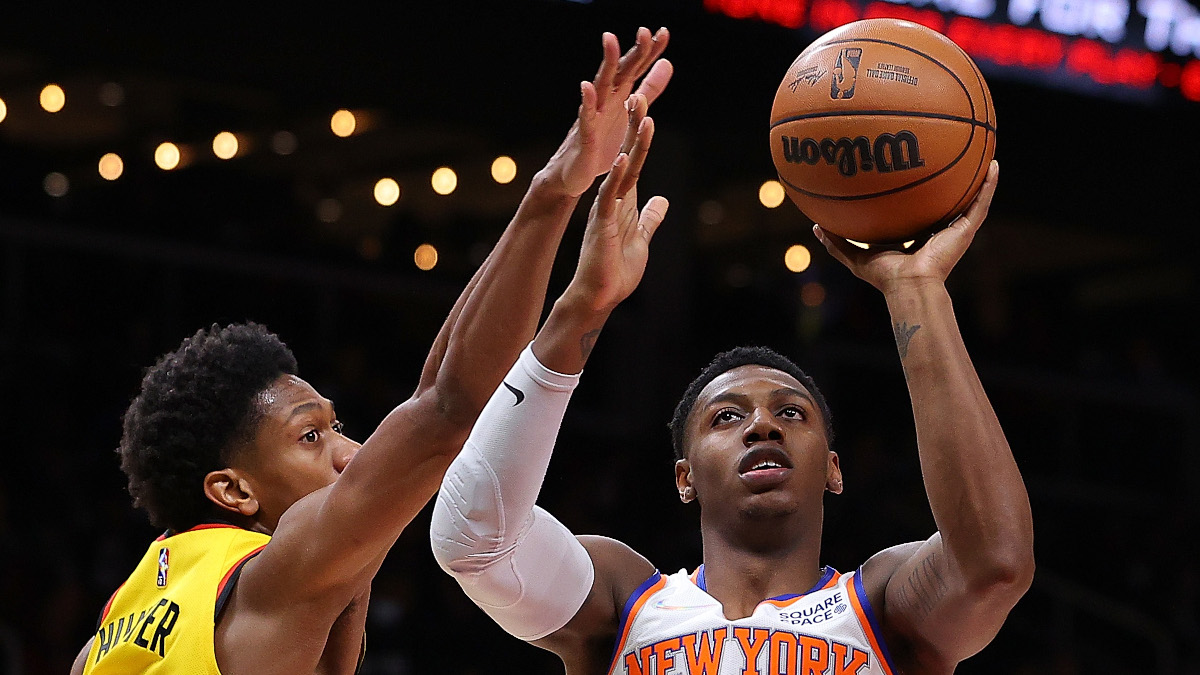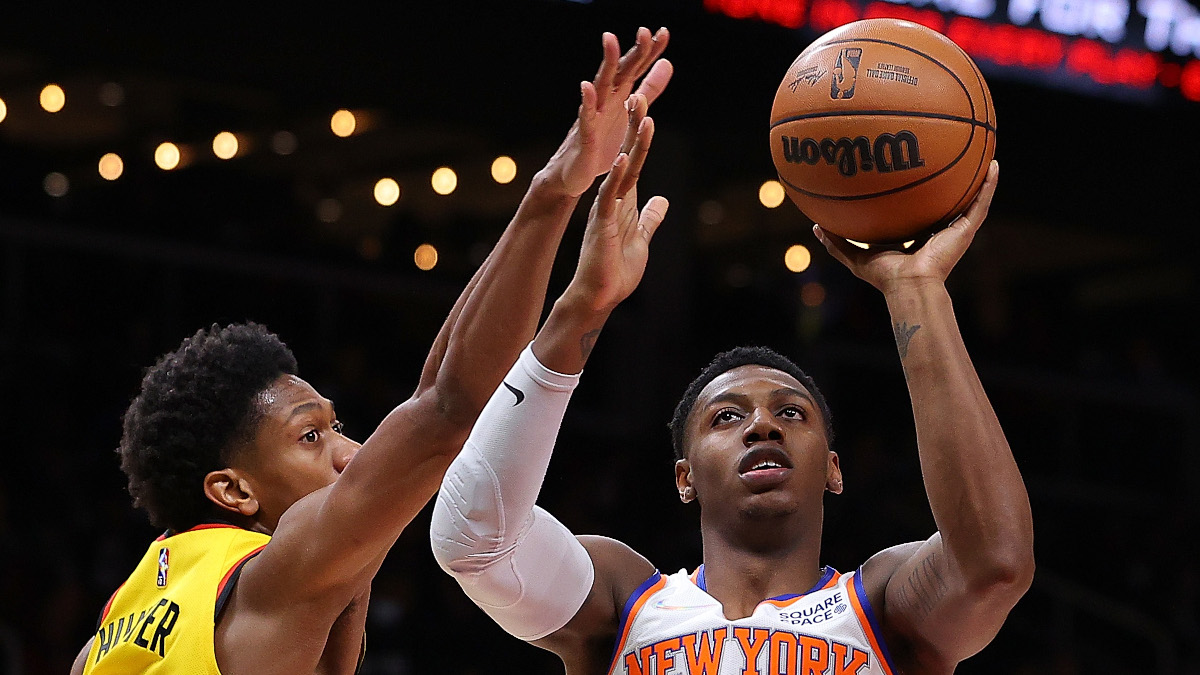 The Atlanta Hawks can score. Their offensive rating of 112.5 is second in the NBA behind only the Utah Jazz. The problem for the Hawks is that their opponents can also score, seemingly at will. Atlanta is 28th defensively in the NBA, allowing 113.8 points per 100 possessions.
It's gotten worse lately. In seven January games, the Hawks are dead last in the league with a defensive rating of 121.0. So it's no accident they've lost five in a row and six of seven.
On the defensive end, Atlanta will never remind anyone of the Bad Boys Detroit Pistons. With the slightly built, 6-foot-1 Young playing heavy minutes, the best the Hawks can hope for is to hide him defensively against a non-scorer.
But with their firepower, the Hawks don't have to be a great defensive team. They merely need to avoid becoming spectators in a layup line.
That's where Clint Capela's regression comes into play. Last season, opponents shot 52.9% on 6.8 attempts per game inside six feet with Capela as the primary defender. That number has skyrocketed to 61.2% on 6.4 attempts. After blocking a career-high 2.0 shots a game in 2020–21, Capela is swatting 1.5 a night this season.
Capela is also less effective on the defensive glass, and his shooting percentage has dipped from 59.4% to 56.9%. So there's that.
The Atlanta Hawks did what they had to do with Cam Reddish
Cam Reddish hurt his ankle in a Jan. 9 loss to the Clippers and didn't play in his final game with the Atlanta Hawks, a blowout loss at home to the Miami Heat. But while he showed potential as a defender in his first two seasons, he had regressed this season.
Per Sarah K. Spencer of The Atlanta Journal-Constitution, Reddish told the Hawks last summer he wanted out. That request played a role in the decision to trade the third-year wing. The story never leaked and spoke well to Reddish and the organization approaching the situation professionally. But Reddish's desire to leave the Hawks also answers some questions about why his defensive work suffered.
Coach Nate McMillan told Stefan Bondy of the New York Daily News that it was difficult for all involved.
"He talked to us during the summer that he wanted to go somewhere else," McMillan said. "It was tough on him to come in, and he was a professional. He was a pro; didn't do anything through the media. He came in; he tried to work. A lot of you guys were asking why he wasn't in the rotation or why we weren't doing certain things. We knew he probably wasn't going to end the season with us."
As for the Hawks being in the MLK Day spotlight, they are catching the Bucks at the wrong time. Milwaukee laid an egg on Jan. 15, losing at home to the Toronto Raptors on a night when stars Giannis Antetokounmpo and Khris Middleton shot a combined 9-of-29.
Unfortunately for the Atlanta Hawks, they're the perfect opponent for a team coming off a poor offensive game. The next team Atlanta stops will be the first in quite a while.
Statistics courtesy of Basketball Reference and NBA.com.
Like Sportscasting on Facebook. Follow us on Twitter @sportscasting19.