NBA Player DeMar DeRozan Shares Agonizing Struggle That Many Pro Athletes Face
Athletes are under more pressure than ever. Whether they're fighting back against critics telling them to "shut up and dribble" or they're forced to defend their off-field actions, sports stars don't often get the chance to tell the world how they feel. Over the past few years, Spurs player DeMar DeRozan has shared how the struggle to succeed affects him mentally.
DeMar DeRozan's cryptic tweet
During 2018's All-Star Weekend, DeRozan cemented his legacy as one of the greatest Toronto Raptors of all time. His fourth selection to the game was third in team history behind only Chris Bosh and Vince Carter.
But a day before the All-Star Game, DeRozan turned heads when he tweeted "This depression get the best of me…" Many fans brushed off the comment as he seemed to be quoting "Tomorrow" by Kevin Gates. But a week later, DeRozan revealed to the Toronto Star that things went deeper than that.
"We all got feelings," DeRozan said. "It gets the best of you, where times everything in the whole world's on top of you." Kevin Love shared details about his struggle with anxiety only a few weeks after DeRozan's tweet, and plenty of other NBA players added their personal experiences.
Although DeRozan played at the highest level of the NBA, it's clear that mental health plays a factor in his career. He elaborated: "It's not nothing I'm against or ashamed of … Even if it's just somebody can look at it like, 'He goes through it and he's still out there being successful and doing this,' I'm OK with that."
How fans and players responded to DeRozan's struggle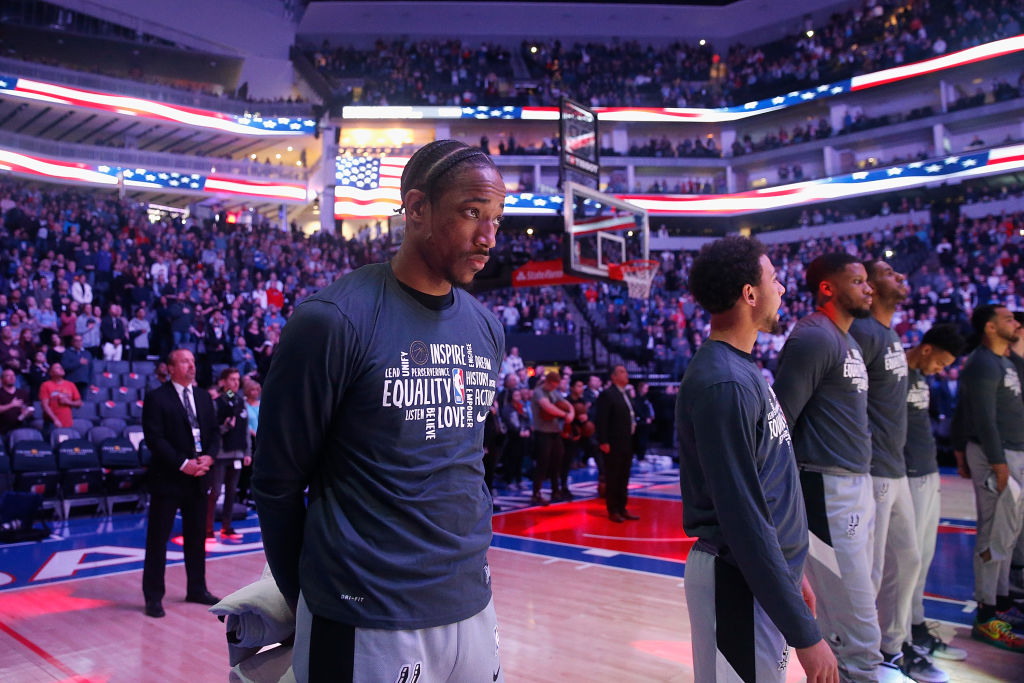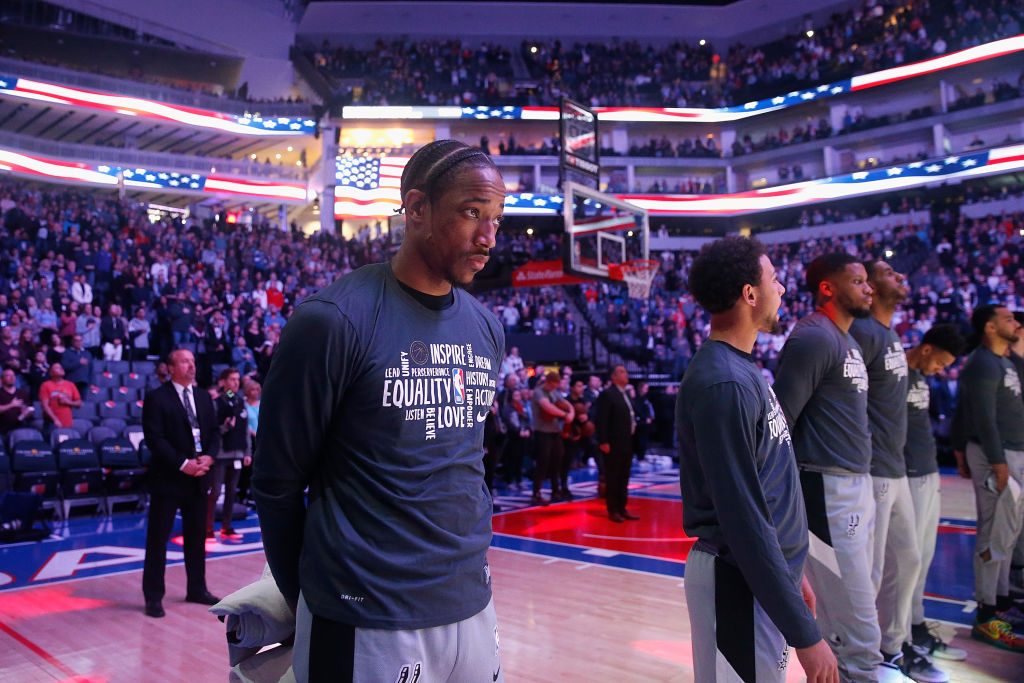 In addition to the physical and mental effects on playing pro basketball, DeRozan said he's dealt with mixed reactions for speaking out. The NBA is still a very masculine league; players aren't always encouraged to share their inner struggles.
Indeed, most of the immediate responses to DeRozan's tweet were less than supportive. But NBA players have shown they support each other. The pressure to succeed is not something the average fan will understand.
Anxiety among other pro athletes
Anxiety isn't limited to the NBA. This past NFL season, fans noticed Brandon Brooks leaving a game early without an injury. Just as DeRozan and Love had, Brooks candidly discussed how anxiety affects his life and mentality on the field. He proudly explained it was something he'd managed to get under control, and the incident against Green Bay was just a minor setback.
Just like DeRozan, Brooks is a multiple-time all-star. He's made it to the Pro Bowl every year since 2017 and even won a Super Bowl. In the footage of the "Philly Special" that will inevitably be replayed every time Philly's miraculous win comes up, fans can see Brooks right in front of Nick Foles before the QB catches one of the greatest throws in Super Bowl history.
DeRozan is one of the greatest players in Toronto history. Love won Cleveland's most important NBA series of all time, and Brooks takes Philadelphia's offense to another level.
Mental health is something that went unmentioned among sports stars, but these players show it's worth discussing and managing. It's inspiring not only for people with athletic aspirations but also for anyone struggling with anxiety.
Follow more updates from Sportscasting on our Facebook page.